By Kaylan Wallen
For The Diamondback
Some students at the University of Maryland have found that fashion is a great way to express themselves amid the coronavirus pandemic, pulling inspiration from different decades and posting their outfits on social media.
Inspired by the music and culture of the time, Ariyana Edwards, a junior public policy major, styles herself in '60s and '70s vintage clothing. She's been doing it since she was 17 years old, but now she finds that having a creative outlet helps alleviate some of the stress of the semester.
"It just kind of gives me something to do throughout the day, like other than schoolwork, which is always very stressful," Edwards said. "It kind of just gives me an outlet to just chill and kind of be more creative." 
Edwards shops in many places to find her vintage clothing, including thrift shops, antique emporiums and eBay. 
[UMD students find ways to celebrate their 21st birthdays amid the pandemic]
"It takes a lot of digging, because some stuff is frankly incredibly overpriced for the quality of the item," she said. "But if you look, you can find some really good deals."
Edwards has gained a modest following on Instagram, where she posts pictures of her outfits, among other things. And though she doesn't have "that big of a following yet," her content has allowed her to meet a lot of cool people. Just recently, she FaceTimed with Pamela Des Barres, a former rock-and-roll groupie, actress and musician from the '60s and '70s.
"I wouldn't have been able to do that if I hadn't gotten involved with this," Edwards said. "My end goal is to just continue to meet really cool people on there."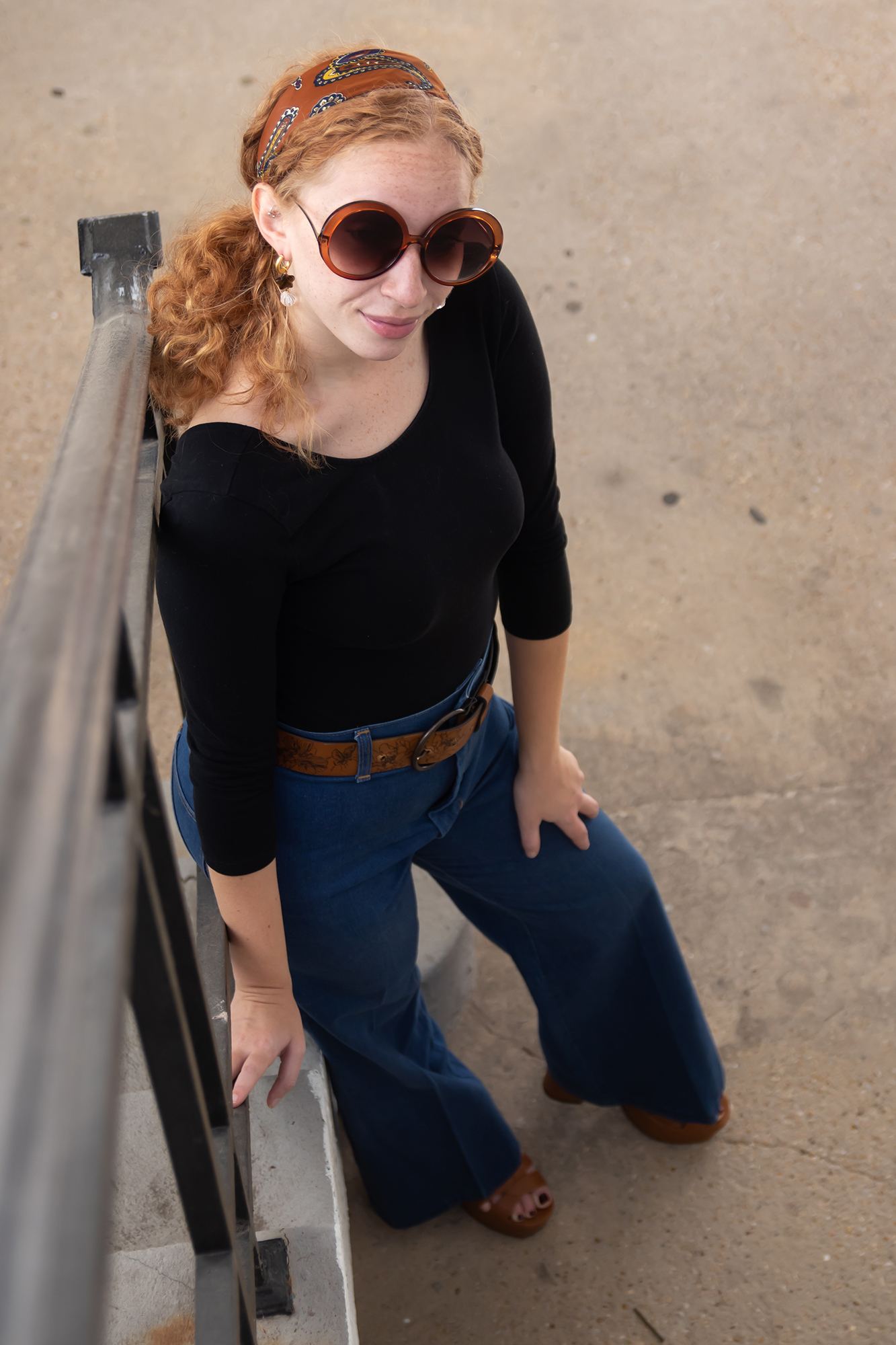 Delara Rajabi Abhari, a sophomore public health science major, started posting more pictures of her outfits on social media during the pandemic, drawing inspiration from the people she follows on social media. 
When she returned home due to the pandemic, Rajabi Abhari said, she had more time to be creative and was inspired by content on apps like TikTok and Pinterest. 
"I was following a lot of people … fashion companies … and influencers on Instagram," Rajabi Abhari said. "I was looking into fashion trends."
Not only has posting creative content helped Rajabi Abhari express herself, but it's helped her become more confident, she said. 
"It doesn't really matter what other people think about me, this is how I express myself," Rajabi Abhari said, adding that she hopes her posting habits could get her a position as an ambassador for different brands. 
For some, such as sophomore environmental science and policy major Olivia Blackwell, fashion isn't the only way they express their creativity.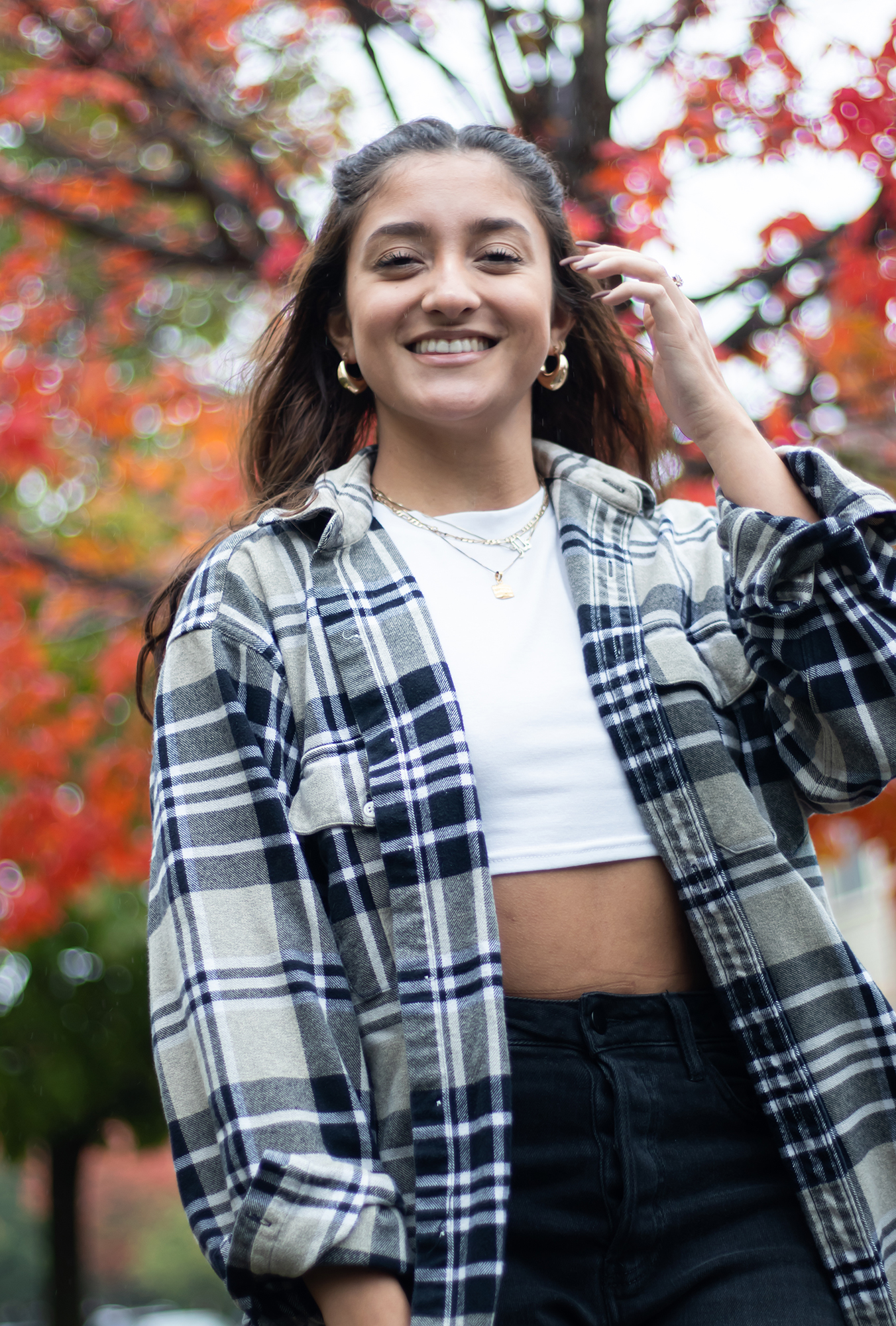 Blackwell said she combines her visual artistry — such as painting — with fashion.
"It's exciting to take something like a vintage pair of pants or jacket or something, and paint it and transform it into something new," Blackwell said. 
[3 fun things to do instead of commenting on women's bodies]
Fashion connects people to one another, and can offer commonalities or even strike similar interests, Blackwell said, but it is also a way to introduce people to who you are and can leave them wanting to know more.
CORRECTION: Due to a reporting error, a previous version of this article misspelled Delara Rajabi Abhari's last name. This story has been updated.