Over the summer, Diya Biswas lost her job working in the cafe at Life Time gym in Columbia, Maryland. 
Biswas and her family braced for her layoff when she saw her hours dwindle and fewer customers come into the cafe compared to previous summers.
At the time, Maryland was transitioning to Phase Two of its reopening plan, which allowed for the resumption of indoor dining and gym operations. But business at the gym remained low, and it couldn't keep the full staff on the payroll.
Since then, Biswas has had trouble finding another job. When she tried to find a job on the University of Maryland's campus at the start of the semester, she found many places that had finished hiring before the semester began. Off-campus jobs were hard to find as well, with many local businesses struggling and not looking for employees.
Biswas is still looking for work, and when next semester comes, she will need a job to cover living expenses, she said. But she's not too concerned about it.
"I could still use more time to focus on my schoolwork," the sophomore business student said.
Biswas is among the students at this university whose job-hunting experience over the last several months have mirrored those of millions around the world, with many layoffs and minimal job opportunities. 
Kelley Bishop, the director of the University Career Center, wasn't surprised by this reality in the College Park area.
With restaurants limited to 50 percent capacity for indoor dining, there's less need for full staffs.
"They're operating with skeleton crews," Bishop said. "So that's taken away all of those relatively easy-to-obtain jobs that can be somewhat flexible around your schedule."
[Locals have raised more than $12K to keep a Greenbelt cafe afloat]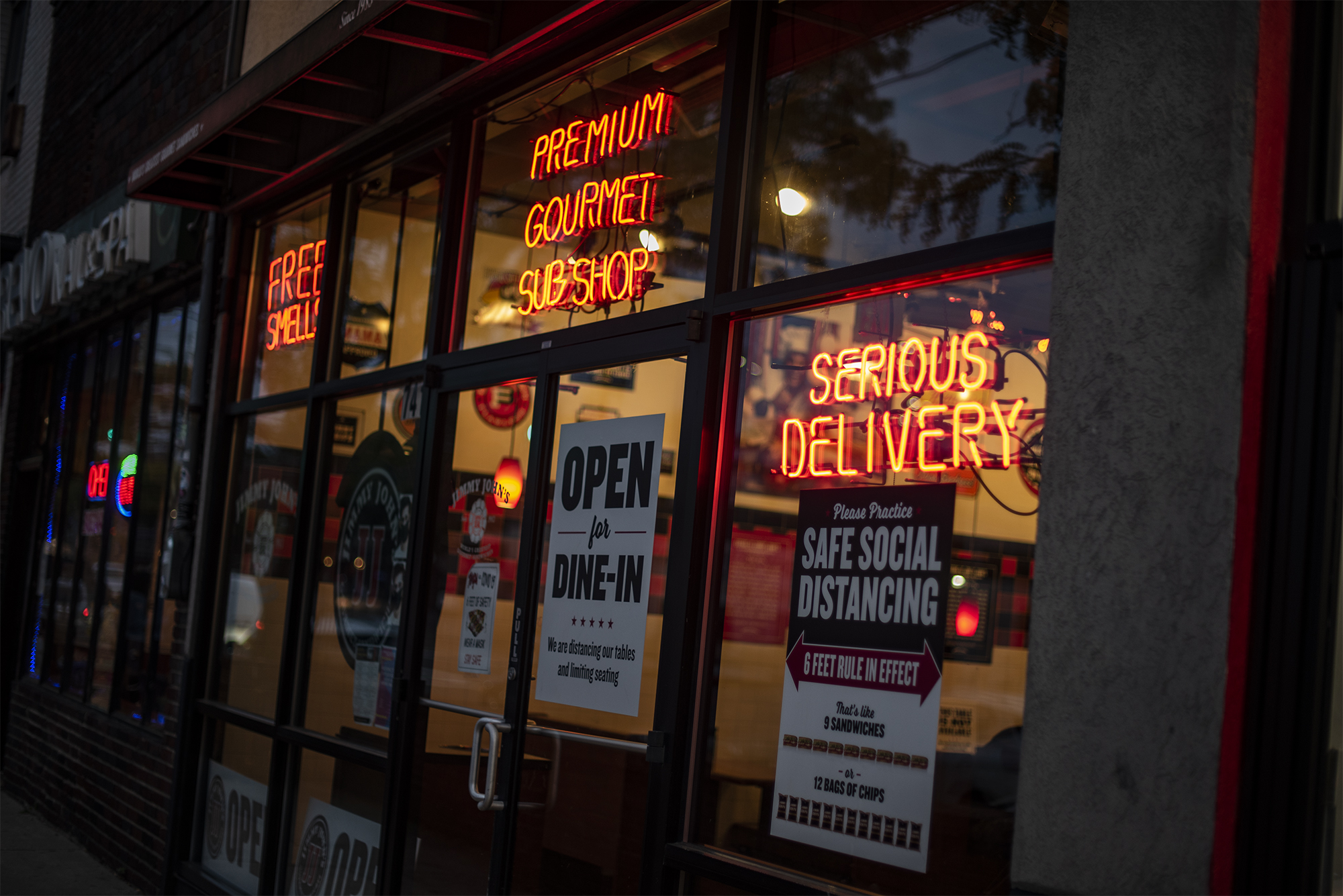 And, as many places on the campus remain closed, there's a reduced need for student employees, Bishop said.
"You've gotten many offices operating fully virtually, so those student assistant positions that were often there to be greeters or receptionists, something that had to do with the in-person aspect of that operation, isn't there right now," he said.
However, for Tristen Stallworth, the job search in College Park was relatively straightforward. An incoming freshman, Stallworth had envisioned getting a part-time job. But with the pandemic ongoing, he was unsure about his chances.
One day, though, he went to Kung Fu Tea to place an order and noticed a "Help Wanted" sign. He gave his email and resume to the cafe's management. 
After a month of looking for a job, Kung Fu Tea hired him, which needed employees because they were understaffed.
"It's a really chill job. I go there, make tea and boba and, during the downtime, I get to study," said Stallworth, who is enrolled in letters and sciences.
Bishop says the university budget freeze was an additional challenge for students looking for jobs. This meant many departments wouldn't be looking to onboard new employees.
In September, the Career Center hosted a three-day virtual career fair. About 70 percent of the usual number of employers made an appearance, Bishop said.
Bishop says the Career Center has seen the biggest companies pivot to a fully remote or virtual form of internships, while many midsize and smaller companies have canceled their programs.
Bishop has heard from many students that they want to get experience this semester despite the lack of opportunities. He says students should take extra steps — such as scheduling informational interviews with employers — to position themselves for when recruitment picks up again.
"Now is the time to make those investments," Bishop said.
[Some UMD seniors anxious about job search as unemployment soars amid pandemic]