When Caitlin Bourke, the historian for the Maryland Parliamentary Debate Society, sat down with her fellow debate teammates to watch the first presidential debate, she wasn't sure what to expect — but she certainly wasn't expecting what she called one of the worst debates ever. 
And though Wednesday's vice presidential debate provided a more "typical" experience, Bourke and other debaters at this university are still reflecting on last week's between President Donald Trump and former Vice President Joe Biden.
Bourke, who has been debating since high school, was shocked by that debate: They were lobbing personal attacks and yelling over each without presenting well-developed plans to address policy issues, she said.
"In terms of debate structure and how debates worked, we were all like, 'This is worse than high school debate,'" Bourke said. "It's nothing like what we're used to seeing and doing."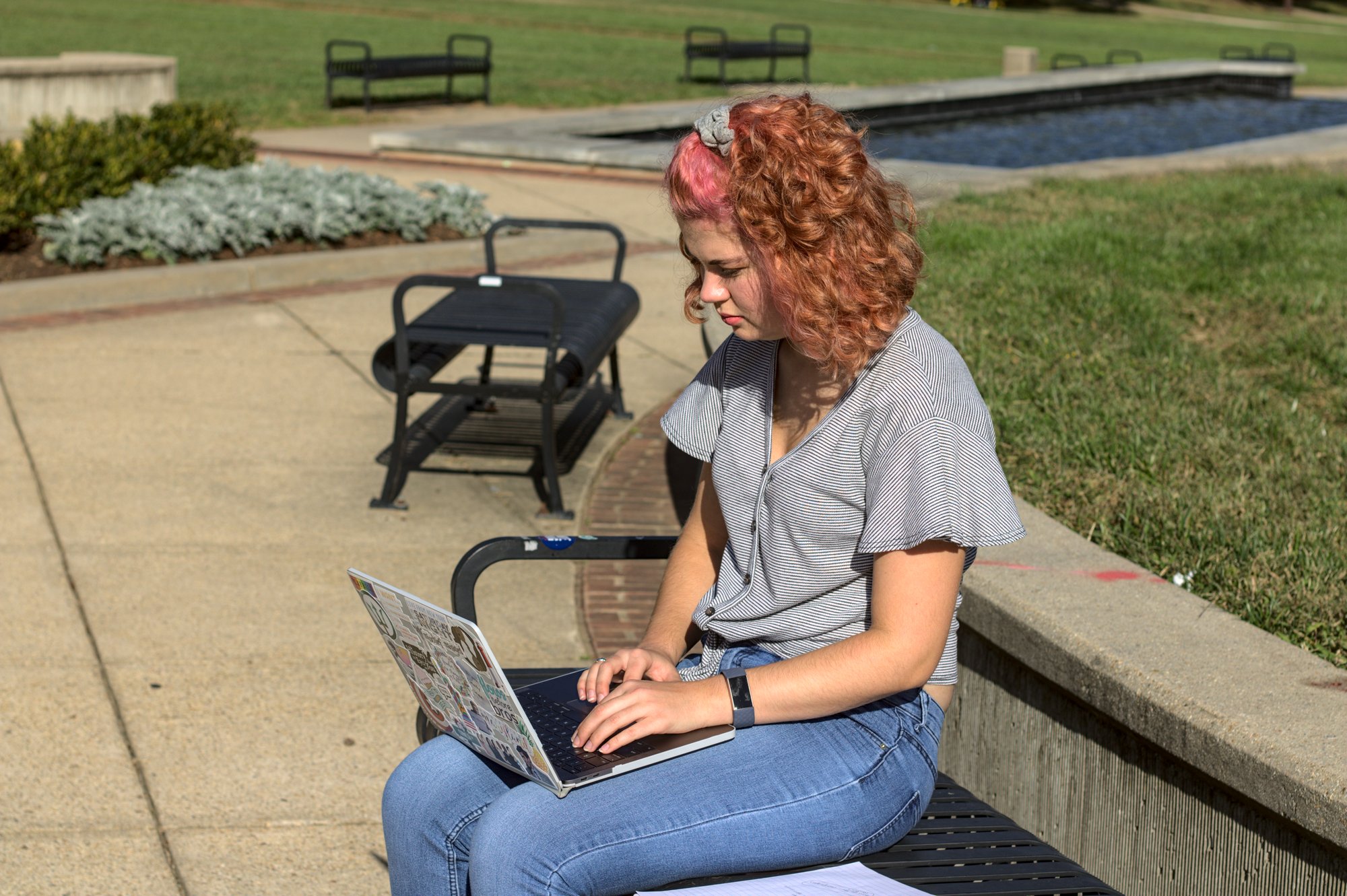 Anna Newell, the president of the Coffee House Debate club, said that in casual or competitive debate situations, debaters always have to respect their time slot and very rarely interrupt their opponent. 
"What I saw in the presidential debate was not a debate, it was just a bar fight, basically," Newell said. 
[UMD students can now order voter registration forms off the menu at Nando's]
Catherine Curtis, a senior at this university who led her high school's debate team and was named a public forum debate finalist and impromptu speaking champion, explained that debaters are supposed to use their opponent's speaking time to compose their thoughts and be listening for counterpoints. 
Curtis was disappointed when she watched the debate because she felt like neither candidate spent enough time discussing their policies. The bickering detracted from the time that should have been spent on issues, she said.
Bourke and Newell agreed there were many issues in the debate that they wished the candidates had delved into more, such as racial justice, climate change and women's rights — especially Roe v. Wade. 
"A lot of issues were covered very surface-level," Newell said. "I wish they would have been more in-depth or at least more intelligent."
Presidential debates are a ritual for the debate team, Bourke said. Usually, the club would gather in an apartment to view the debate together, but this year they watched in small groups, with some Zoom-ing in from home. They also created bingo cards with predictions of what would happen during the debate — whoever's card had the most correct predictions got bragging rights, Bourke said.
"We expected it to be a little bit of a train wreck, but it ended up being way worse than any debate we had previously watched as a team," Bourke said.
[Takoma Park is one of five cities where minors can vote. And young voters are turning out.]
Newell spent the debate with friends, playing a drinking game that they quickly abandoned in the chaos of the debate, she said. 
The presidential debate could benefit from the structure and emphasis on evidence found in high school or college debates, Newell said. These debates begin with a topic and then the debaters have to build their position with evidence — and if their argument doesn't make sense, the evidence will be called into question, which is not what the presidential candidates did, Newell said. 
Curtis emphasized the hours of research that go into high school debates and how these debates are often grounded in fact and specific points, which is exactly what many people wanted to see out of the presidential debate, she said. 
"It was certainly odd to see people being yelled over in what's supposed to be a debate for the highest office in the country, when that is not how students in high school act towards one another," Curtis said.
The vice presidential debate provided a more interesting and informative experience, and the candidates' more "controlled" behavior allowed them to discuss more policy, Bourke said.
However, she was still disappointed — she thought the discussion veered off-topic and both candidates dodged questions, she said.
"I was less shocked, less blown away," she said. "But typically, if you can't answer the question, then you're not doing well on that issue."