Faced with the rise of anti-Asian rhetoric amid the coronavirus pandemic, Marjorie Antonio curated "Not Your Model Minority: Pandemic, Proximity, and Power," a mixed-media art exhibit featuring five perspectives on the multi-dimensional experiences of Asian Americans.
The University of Maryland junior's exhibit —  this summer's student-curated exhibit with the Stamp Gallery — grew as the summer went on.  
"The project just started to evolve as Black Lives Matter and other racial unrest just took off during this summer," said Antonio, an American studies and history major. 
She began to create a sort of response to the "critical self-evaluation of Asian American positionality in the movement for Black Lives," according to her curator statement.
It's the latest chapter in a long history of Black and Asian solidarity. In the 19th and 20th centuries, "Yellow Peril" created solidarity between the two communities; in the 1960s, Asian American students supported black students and other minority groups as part of the Third World Liberation Front.
The exhibit is also curated to explore the "model minority" stereotype associated with Asian Americans, an early 20th century myth that characterizes Asian Americans as models, primarily due to their perceived socioeconomic success in comparison to other racial minority groups. 
Antonio's goal with the exhibit was to represent as much of the Asian American experience as she could. She's curated the show eight times already with different works and artists.
"Not every model minority spans hundreds of different ethnic groups. And Asian Americans, in general, [are] a divided identity even though that specific term, 'Asian American,' is very pan-ethnic," she said. "It's really easy to tokenize people, to check off the box, but that was not my intention."
Review: 'Chemical Hearts' suffers from cliches as a coming-of-age tale
As she curated the works featured in the exhibit, she focused on the artists, but kept an eye on its overall cohesiveness, figuring out how all the different themes in the works were going to interact. 
"I think one of the biggest things that I really wanted to reinforce through this exhibition is that everybody starts from their own experiences," Antonio said. "Everybody is still learning and adapting and applying their own life experiences to how to see those different perspectives."
The exhibit features the work of five artists: Antonius-Tín Bui, Stephanie Mei Huang, Payal Kumar, Selina Lee and Nibha Akireddy.
Tín Bui's first piece is a video, "Missing Piece Project 2020 Dedication." It's part of the Missing Piece Project, an annual event in Washington, D.C., that calls for people from Southeast Asian communities to dedicate objects at the Vietnam Veterans Memorial wall. The objects, according to the project's website, help members of these communities "reclaim their past experiences, history, and memories, on their own terms."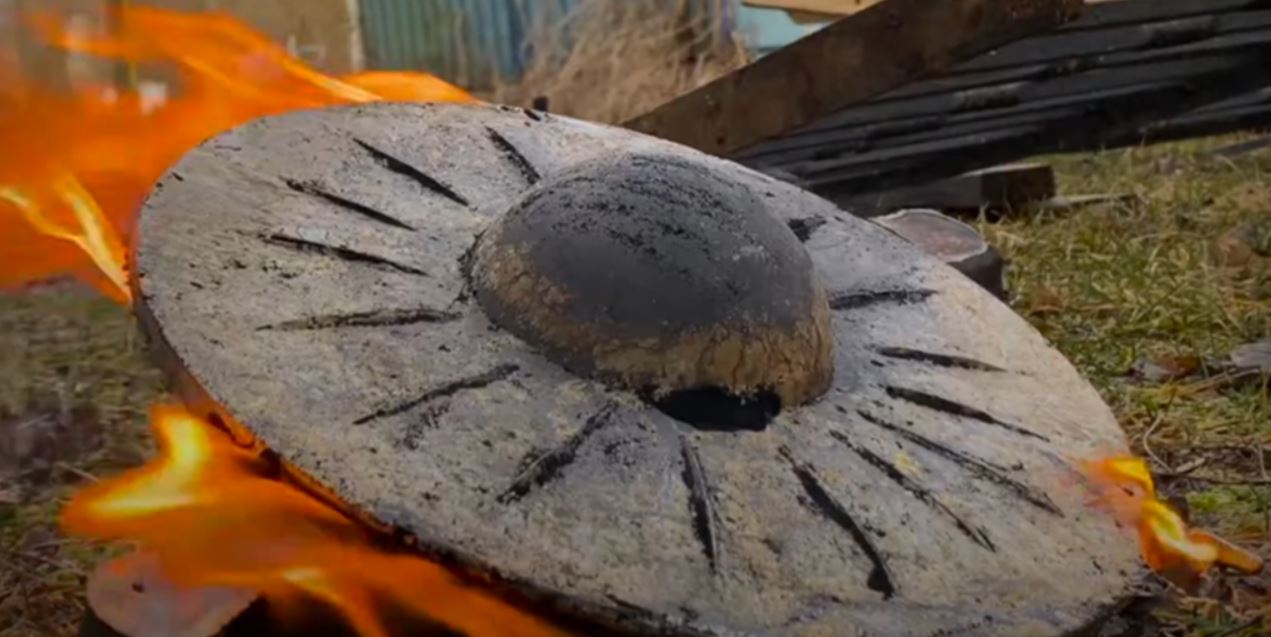 Huang's works, collectively titled "the foul lump in my throat," look at why and how we focus on what we are excluded from. Her first piece is a video titled "how to paint a rocking horse." It features her alias, a Chinese cowgirl who is infatuated with the American West. It's a place that she's not part of, a place that is not hers, and one that ultimately defines the "racial melancholia" Huang chose to focus on.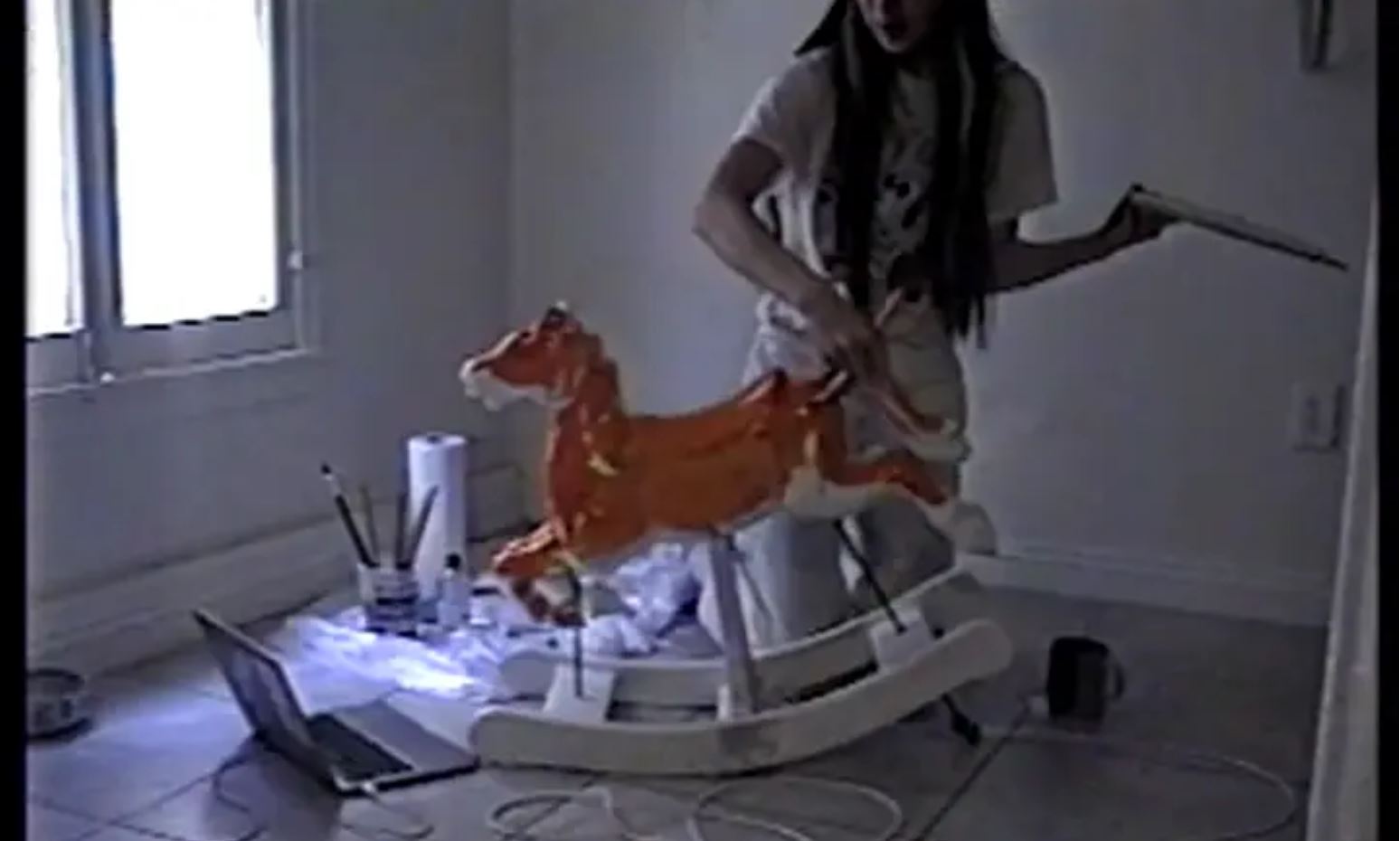 Kumar's striking paintings are a response to white supremacy in the United States and depict how Desi women are perceived as submissive "through the lens of racialized and queer/gendered power and pleasure." Kumar uses bright pinks, reds and yellows in their paintings. Haanji depicts a woman's hands covered in pinkish-red mehndi and bound together by a rope.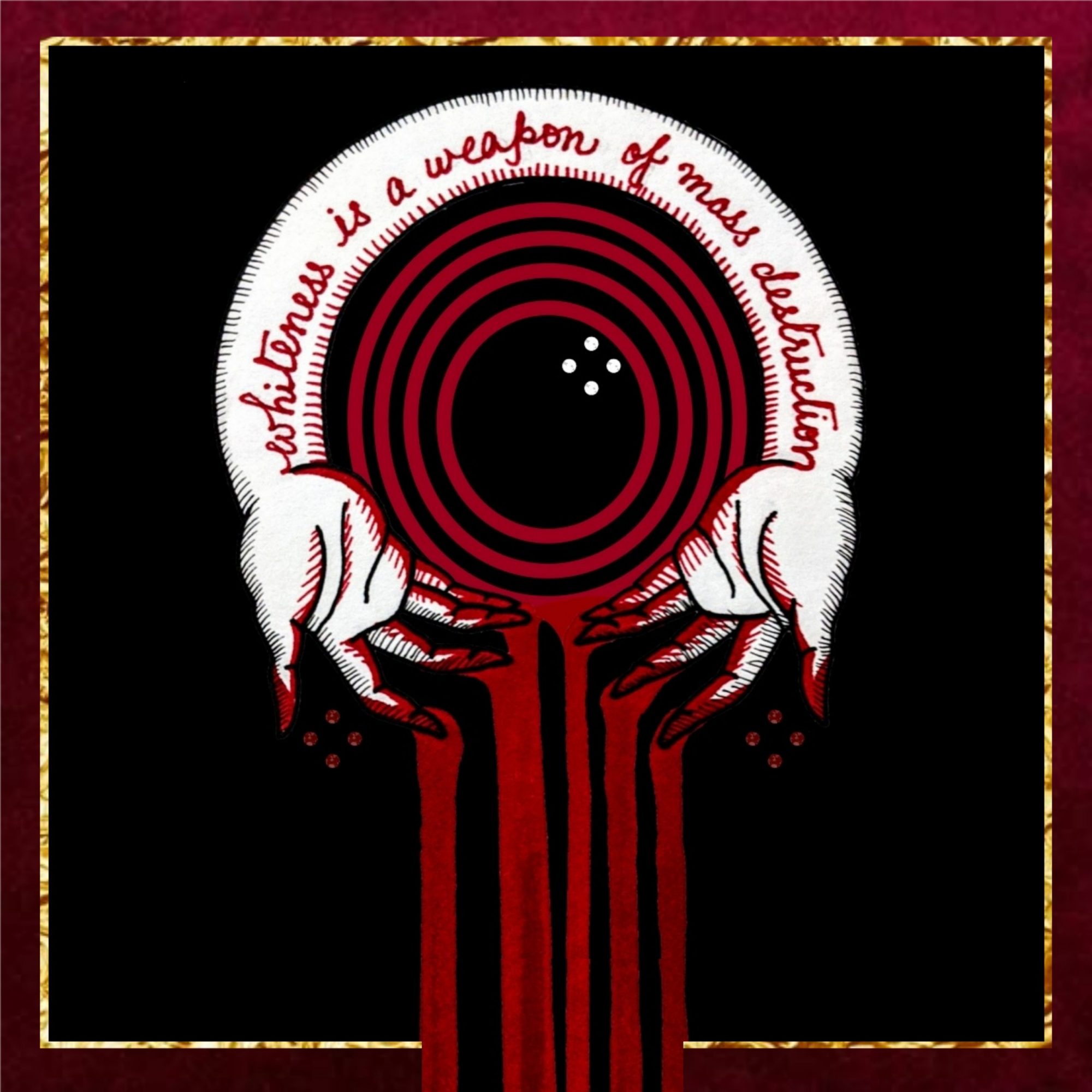 Review: Katy Perry returns to 'pure pop' with 'Smile'
Lee's portion features two videos. One of them, called "Fox News in Chinese," shows Lee and her mother translating clips from Fox News through an iPhone. It's meant to show racial bias in conservative media and technology. "Still Training" is a two-part video showing Lee and her running mates as they talk about injuries that led them to aqua-jogging, followed by a monologue from Lee. She explains how racial profiling has affected how she views herself.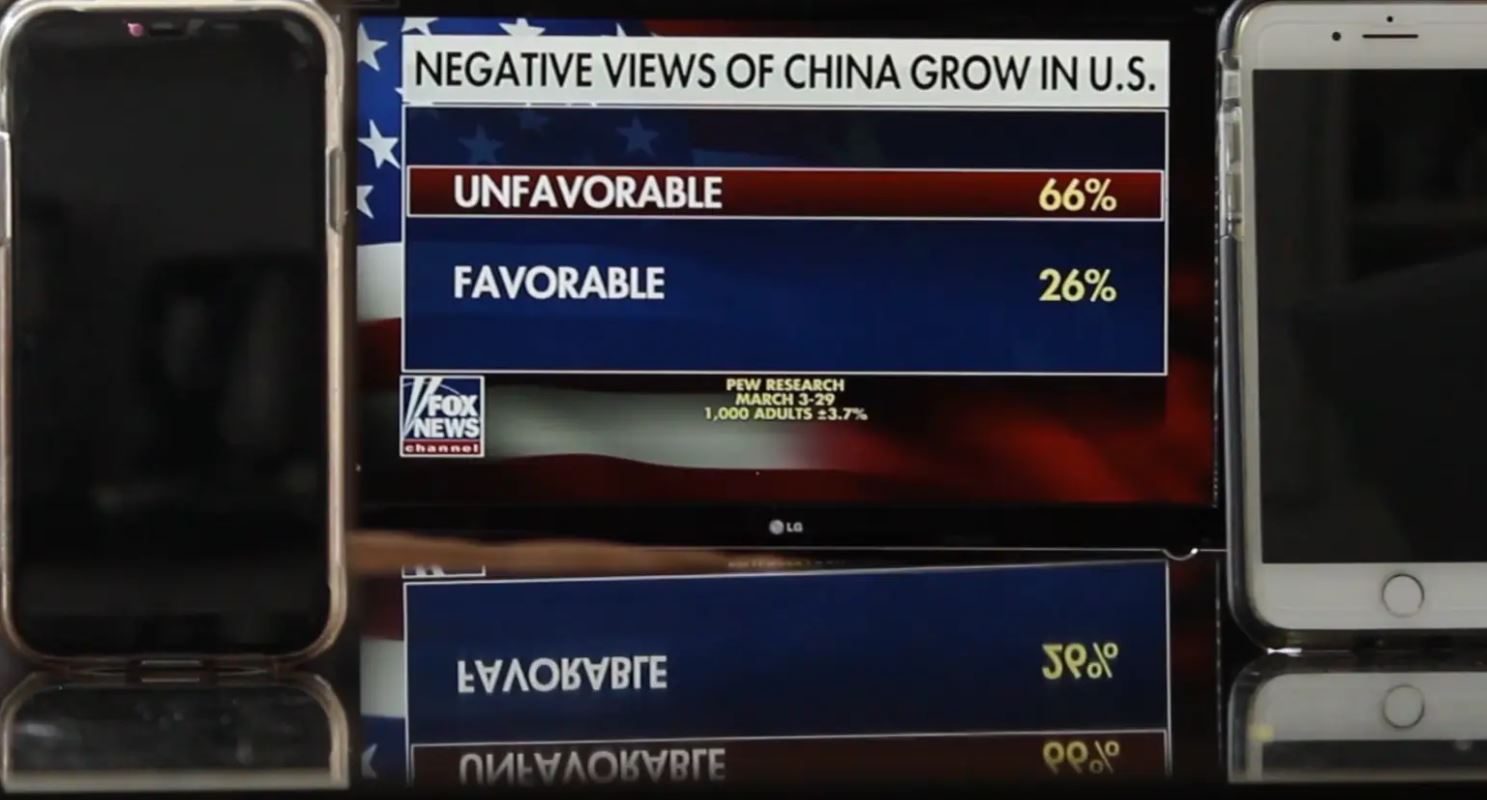 "I think now, a lot of what gets in the way of my performance is the feeling of lots of self-doubt creeping in because maybe I have some sort of assumption that others' perception of me has already proven me wrong," she says as she moves through the water.
The final artist is Akireddy. Her colorful paintings chronicle daily life as a college student during quarantine. One painting, Bha:भ, was inspired by being in familiar surroundings: brushing her teeth in her old bathroom. In the painting, enlarged cockroaches crawl on the wall behind her, going toward a large blue "भ."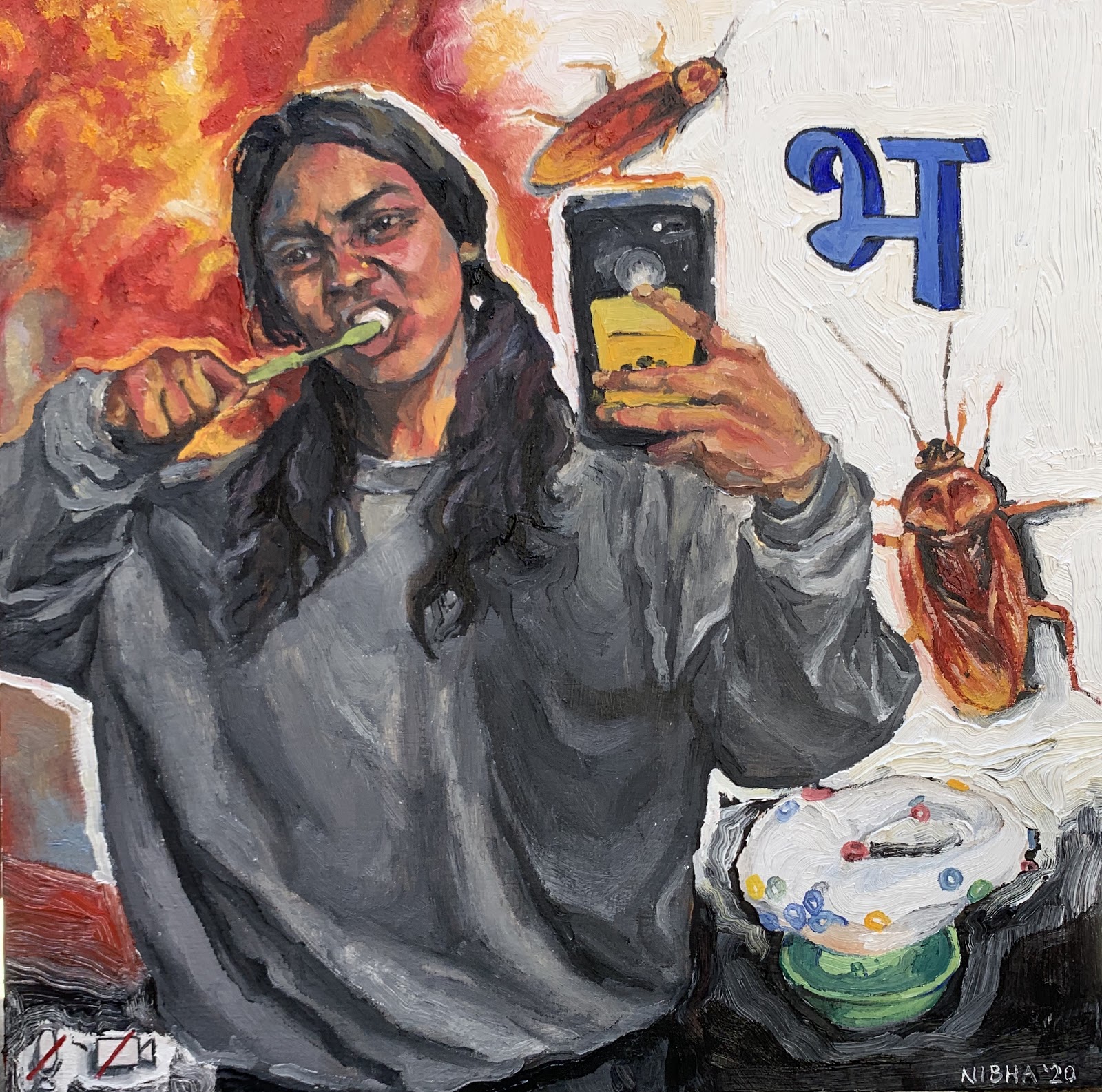 "This piece took on a new meaning when, this Spring, for the first time in maybe six years, I had an Indian professor who pronounced my name correctly, with the full depth of the breathy bha in Nibha, shown by the bha (भ)  letter," Akireddy wrote in her artist statement. 
"'Not Your Model Minority' is one step to finally stop talking about Asian-Americans as a model minority," Antonio said.
 The online exhibit can be viewed on the Stamp Gallery's website.