By Jonathan Tercasio and Emily Williams
Staff Writers
Shortcake Bakery owner Cheryl Harrington said she's always felt a sense of solidarity with the Hyattsville community — and now, with Black Lives Matter protests sweeping the country, that solidarity has been strengthened. 
"It's been a rainbow of people who come out to … show their support and say how much they appreciate the fact that we're here," Harrington said.
With the death of George Floyd — a Black man who was killed last month by Minneapolis police — sparking national outrage, protesters have marched through streets calling for an end to systemic racism. And in the greater College Park area, community members are making sure Black-owned businesses, like Shortcake Bakery, are supported.
This push to support local Black-owned businesses, which has been shared on social media, is opening up new and honest dialogues about race, said Harrington, who opened her home-style bakery in 2011. 
"A lot of times we toss around words like prejudice and race," Harrington said. "People don't really understand what those words mean, and I do think that people are beginning to do some self-examination. People of all colors."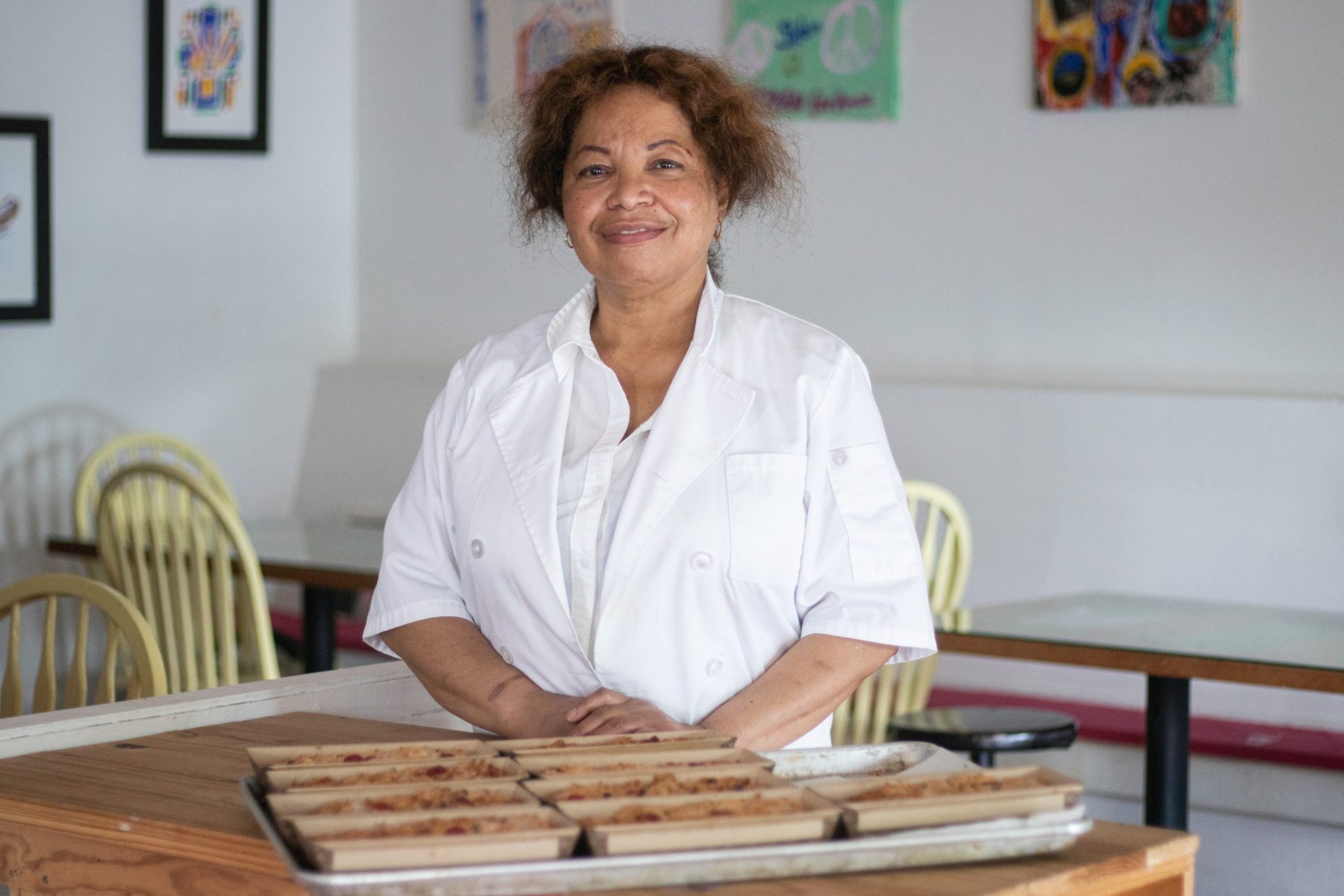 The idea of supporting Black-owned business stems from the recognition of the power of a dollar, said Quincy Mills, a professor in the history department at the University of Maryland.
[College Park, PG County officials talk community-police relations at virtual town hall]
"There are many African Americans who are tired and frustrated and angry and saying 'Look, we have consumer power,'" Mills said, "We can choose to continue to give our money and disposable income to white businesses and continue to be treated like second-class citizens, or we can use that to empower and to support Black businesses."
Mills said movements to buy from Black-owned businesses — which, he said, often have more difficulty accessing capital and small business loans — help fight broader stereotypes.
"Somehow the white coffee shop is supposed to have better coffee than the Black coffee shop. It's ridiculous," he said. "But those are things that Black business owners have dealt with for quite some time."
Taneea Yarborough, the co-owner of Gangster Vegan Organics, said she thinks there's a certain archetype of a successful entrepreneur — and it can prevent Black entrepreneurs from being successful. To be a Black business owner, Yarborough said, is to show other young Black people that they can succeed as well. 
"When we're talking about our business, we're not shy about the faces behind our business," Yarborough said. "For a young Black couple that doesn't have any previous business history, for people to even trust them, to give them a lease, to open a location … for us, that's the piece that's really important."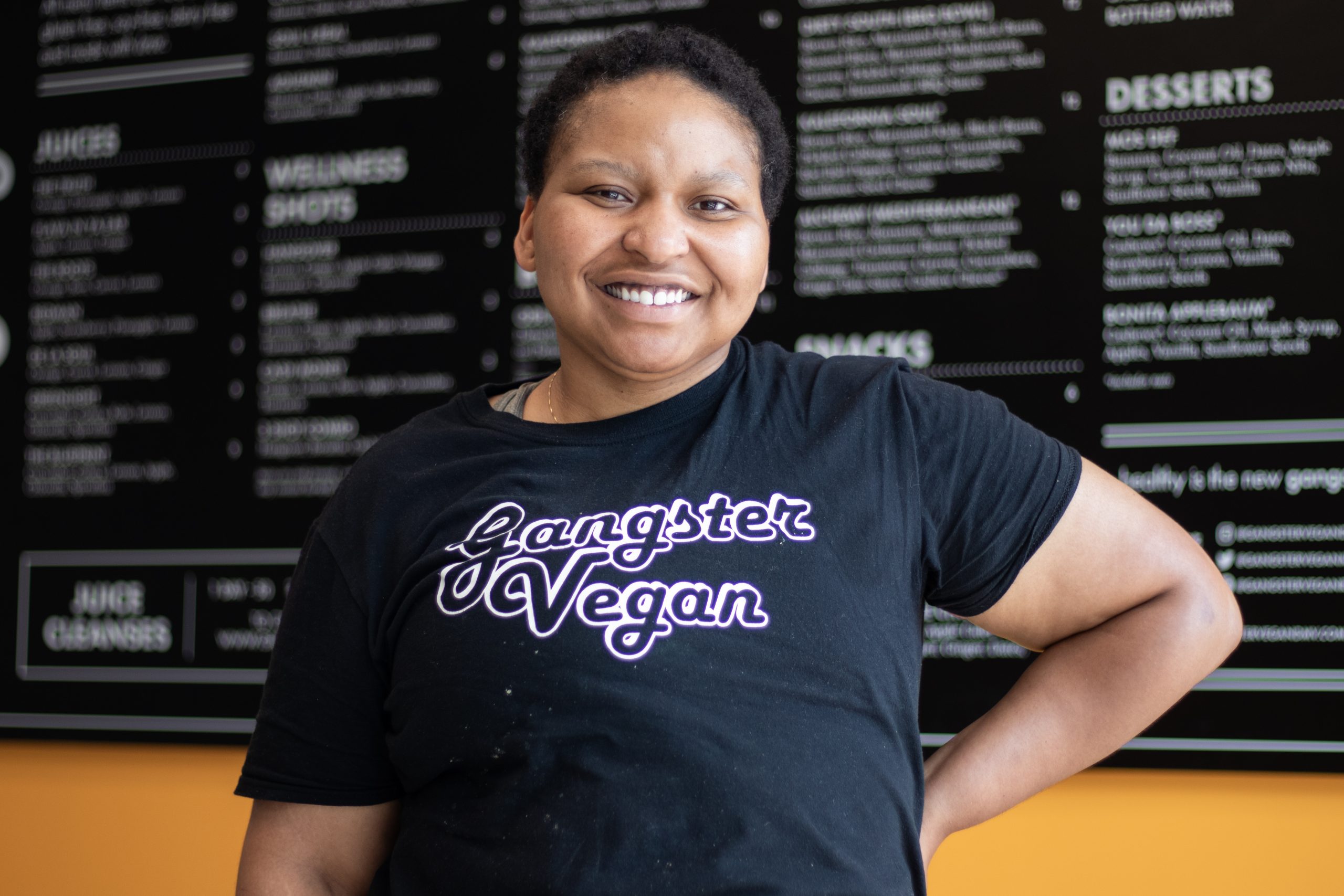 Gangster Vegan has five locations that stretch from Norristown, Pennsylvania, to Riverdale Park. Yarborough said Gangster Vegan's menu can help teach the importance of generational health in places like Prince George's County, which has a predominantly Black population. 
Other Black-owned businesses have reciprocated the support they've received by directly participating in the Black Lives Matter movement. 
[Hundreds gather in Annapolis for youth-led march against police brutality, systemic racism]
On June 3, Vigilante Coffee closed its College Park cafe to distribute free coffee and pastries to protesters in Freedom Plaza in Washington, D.C. Ashley Bodine, Vigilante co-owner, said attending the protests allowed her employees — many of whom are young or in college — to take part in a "historical" moment.
"We're more than just someone who provides a job. We're here to help develop them professionally as people," Bodine said. "It's always been a big part of our company to remind our staff of that and help groom them to be better people in the world."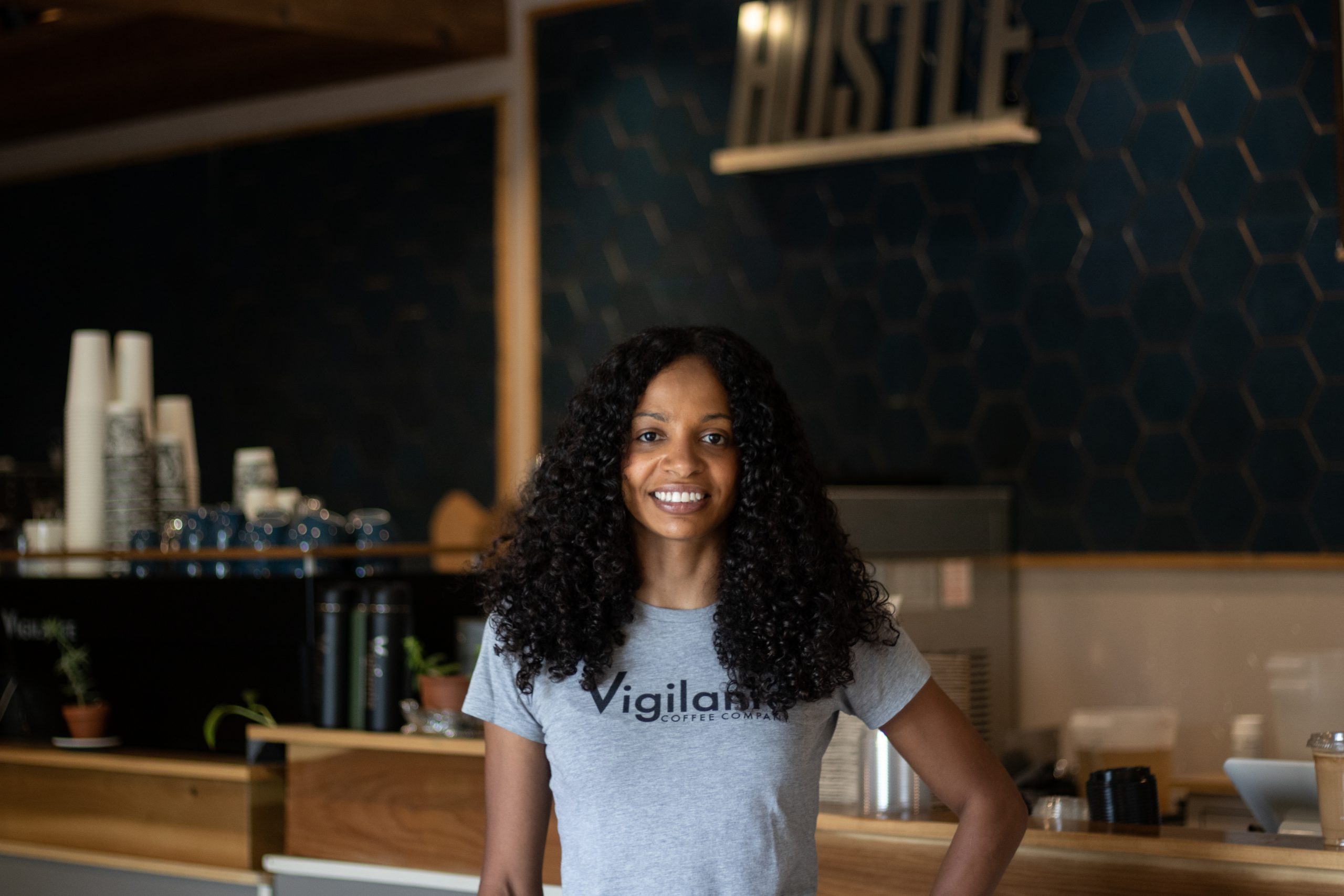 And, as the push to support Black-owned businesses helps prove, the central aim of these uprisings is not limited to ending police brutality, Mills said. 
"This is about humanity and what it means to move about the world in a very everyday way. And it's about ending silence," Mills said. "The move to support Black businesses is a way to say that white businesses are not always the standard bearer."
Going forward, Harrington hopes that the awareness that has come with this movement causes significant change and that people do not revert back to their comfort zones.
"It's an old cliche but a rising tide will raise all ships, and I think that's the truth," Harrington said. "When we're better as human beings, it works in everybody's favor."