Asia Wallace stood atop a concrete step and searched for a sign of solidarity from the police officers standing silently a few paces away.
"What is your mission statement?" Wallace shouted to the still-quiet officers. "They don't know that we're the ones they're supposed to be protecting."
Wallace gathered with about 200 others in Annapolis on Friday to march against police brutality and racism. The demonstration — one of a string of protests that have billowed across Maryland and the world — was organized by two Annapolis High School students.
The protests were sparked by the killing of George Floyd, a 46-year-old black man. In late May, a video of a white Minnesota police officer pressing his knee to Floyd's neck began to circulate online. Floyd died after the officer kept his knee on Floyd's neck for nearly nine minutes.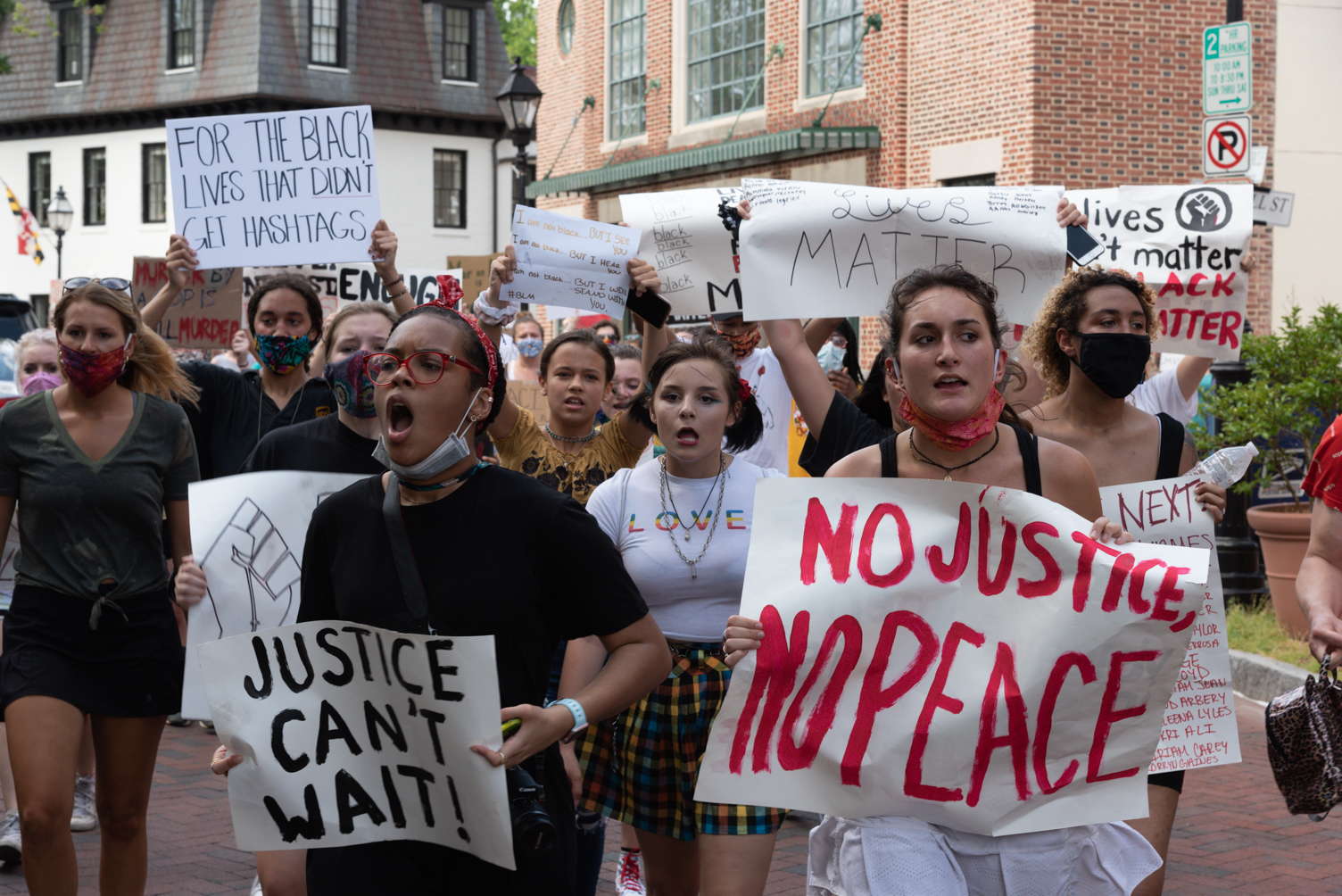 Micah Stevens, 17, co-organized the protest with her classmate, Isabella Petrides. Stevens said that while she hadn't been personally impacted by police violence, she was spurred into action by watching the news.
"I was feeling really hopeless." Stevens said, adding that she thought leading a march would be "therapeutic."
Protesters gathered by the docks at the Kunta Kinte-Alex Haley Memorial before making their way up to State Circle, the street that surrounds the governor's residence.
There, the marchers took a knee for eight minutes and 46 seconds — the amount of time the officer kept his knee on Floyd's neck. Still-raw emotions flared up as one protester addressed the rest from the sidewalk.
The man held his fist up with the crowd and expressed his appreciation that those protesting were doing so peacefully. He also tried to start a chant of "all lives matter," but was met with a "black lives matter" counter-chant that arose from the crowd.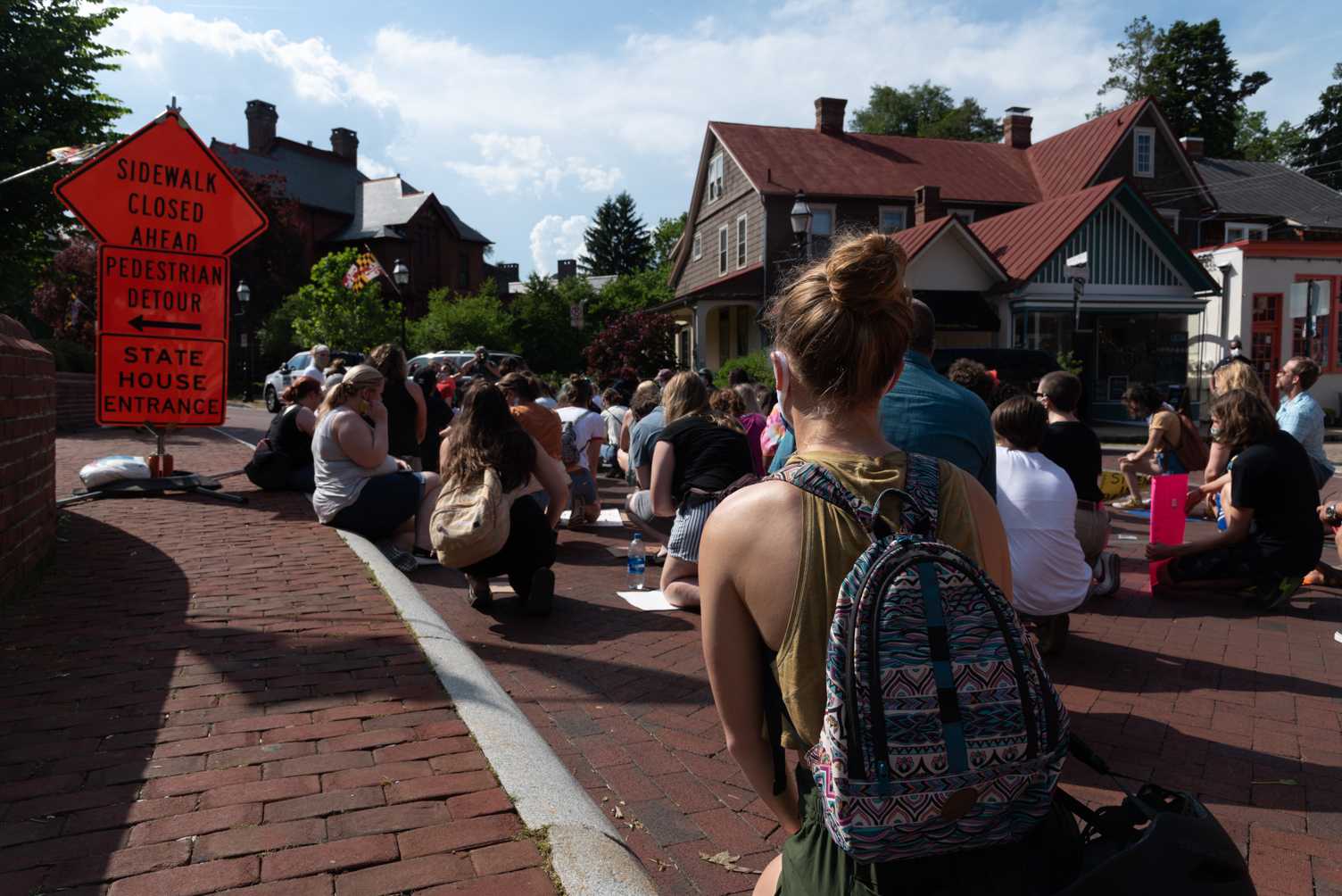 ["Still fighting": Black UMD students add their voices to protests against police brutality]
As the protesters made their way back to the docks, they paid tribute to Breonna Taylor, a black woman who was shot to death by police officers in her own home in Louisville, Kentucky. They sang "Happy Birthday" to her; Taylor would have turned 27 on Friday.
Then, Wallace ultimately got her show of solidarity from police as she prodded officers into action.
"All around this country, other officers have been taking the knee," Wallace said as she and the crowd faced out toward the uniformed people in the street. "Take the knee with us."
Calls rang out from the crowd, echoing Wallace: "Take the knee."
The small group of officers exchanged a few words. Then, each of the four men placed one knee onto the pavement to cheers from the demonstrators.
"That's community policing," Wallace said.
A few minutes later, though, another young protester urged others around her to take the show of solidarity with some skepticism.
"Just because they kneel with us, doesn't mean they're with us," she said.