Whether they're combining photography fashion into a personal craft, performing on stage or conveying visual stories with cinema and design, these five Black University of Maryland creatives share a common goal: to produce art that's unapologetically them.
Michael Spooner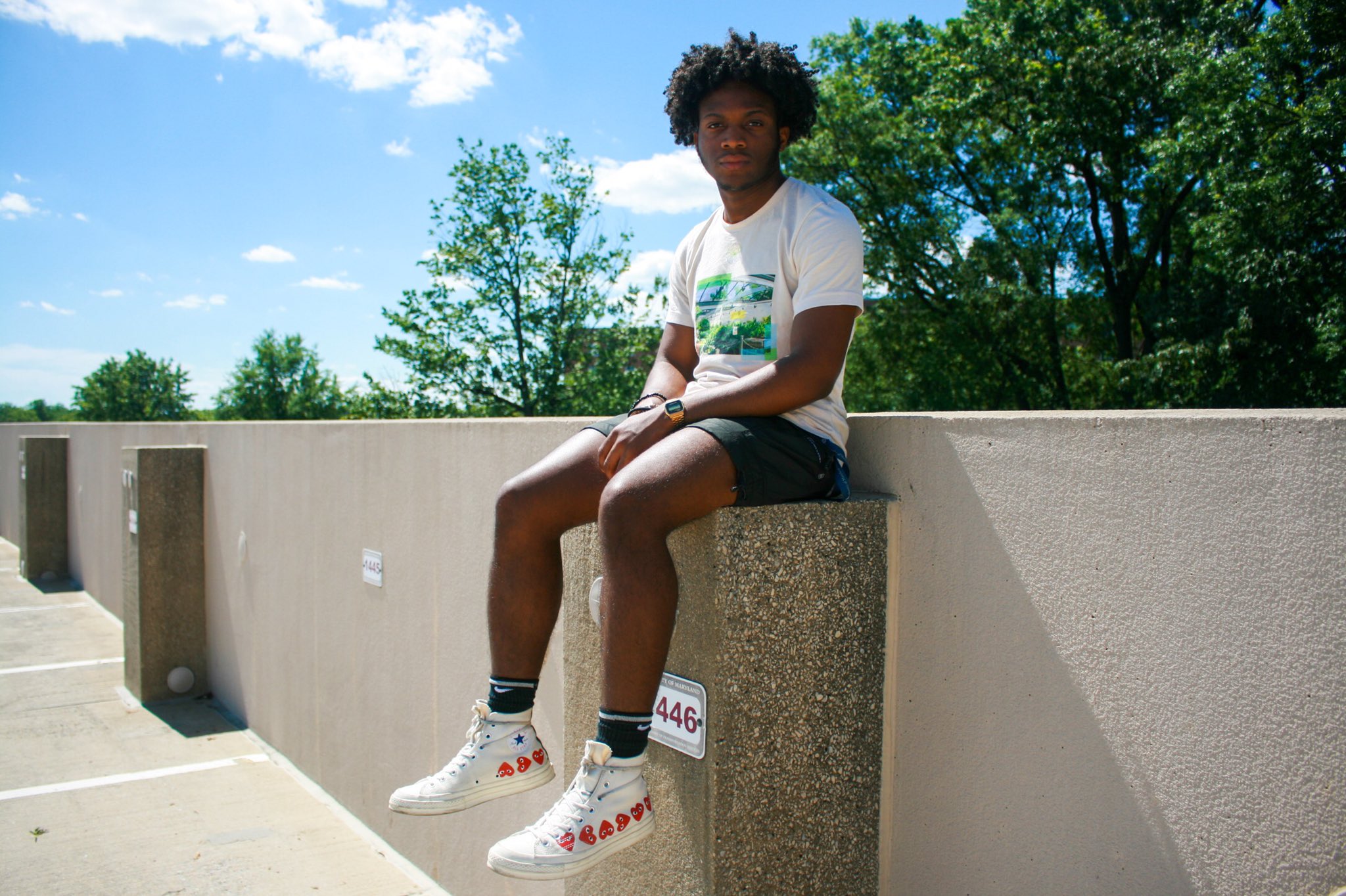 It would be fair to call 20-year-old Michael Spooner a "fotographist" — an imaginative term that best describes his personal craft of melding photography and fashion. Where some photographers sell their artwork via prints, Spooner showcases his photos on T-shirts and hoodies.
It's a unique artistic choice that first stemmed from his inability to find affordable clothes — specifically graphic tees — that catered to his personal style. Now, Spooner runs a colorful clothing line aptly called Color Brand.  
"I hit a roadblock with myself and my own wardrobe and that kind of got me inspired to go in that direction," said the rising senior African American Studies and psychology major.
A self-described nature admirer, Spooner's photography highlights the beauty of the outdoors. His close-up shots of nature bring attention to the vibrancy and rich lushness in the world — an artistic style that is emblematic of his own vibrant personality. Spooner's photography collection also features captivating shots of architecture.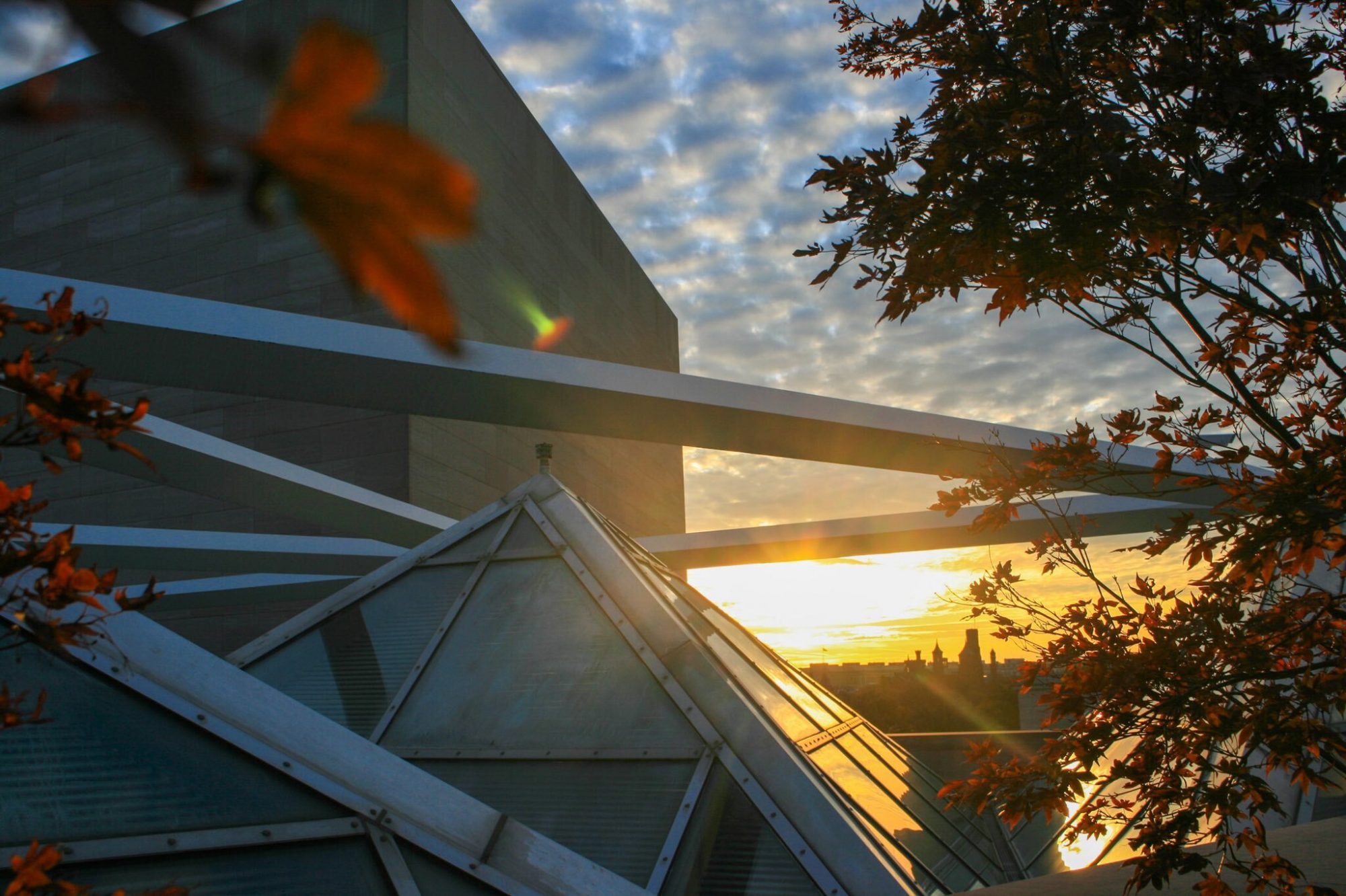 His greatest creative inspirations include powerful Black artists who use their art to seek social justice change, such as illustrator Adrian Brandon. And in the future, Spooner hopes to do the same with Color Brand.
"This is pretty important to me," Spooner said. "One goal that I set for myself when I started was to give a percentage of my monthly profit to charity … to give to people."
Follow Spooner's photography Instagram and clothing Instagram to keep up with his work. Spooner's art can also be viewed and purchased on his official website. 
Isabella Benning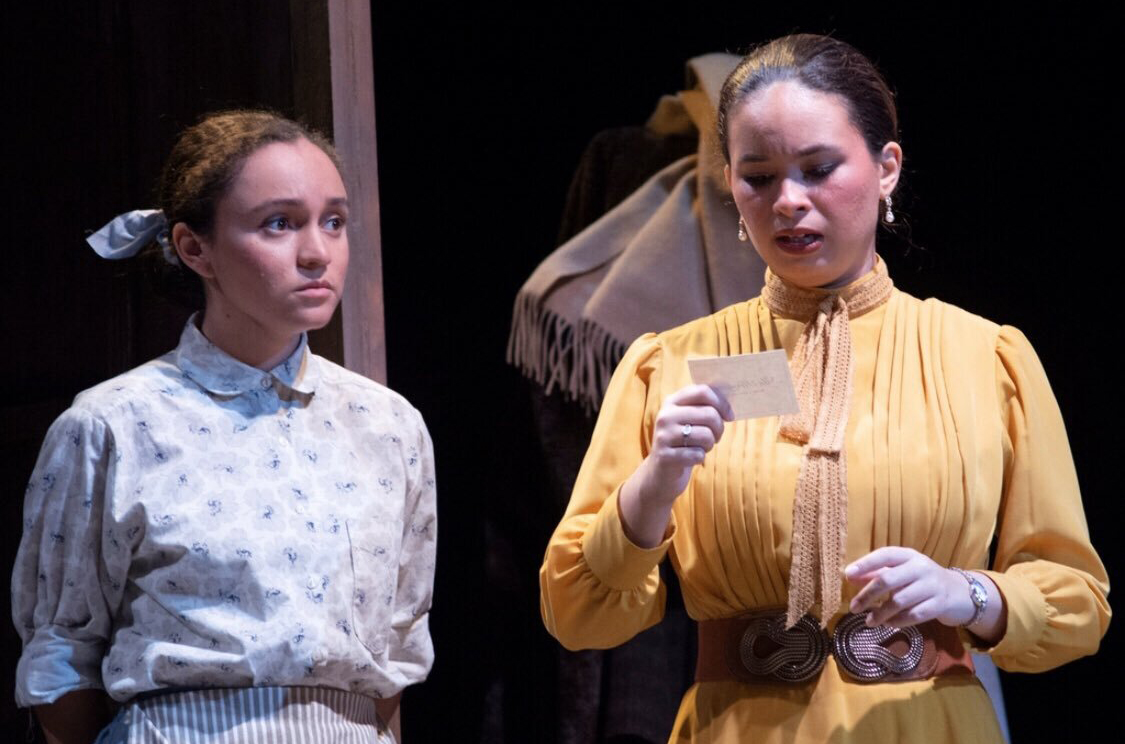 Isabella Benning's most monumental moment onstage arrived when she landed her dream role as Olive Ostrovsky in her high school's rendition of The 25th Annual Putnam County Spelling Bee. Theater has been a passion of hers since she was in kindergarten, and it's now her academic focus in college.
"I love the live aspect of it," said Benning, a rising junior criminology and criminal justice and theatre major. "It's terrifying but also just a cool way to tell a story, because every performance is different."
Theater, for Benning, is a versatile medium — one that is particularly good at telling unique stories through voice, music and movement. But Benning notes that theater isn't homogenous, especially with "Black Theatre" existing as a separate art form.  
"I kind of wonder sometimes why this isn't normal theatre as well," she said.
And as for Maryland's theater community, Benning acknowledges the scene is competitive but nurturing. She's found a second family with her peers and describes her personal relationships with them as "stepping stones" in both her theatrical and academic journeys.
Benning's theatrical work is primarily featured on the Instagram and Facebook pages for 32 Bars, a musical theater group formed by and for students at this university.  
['Da 5 Bloods' proves Spike Lee is still cinema's most vital voice]
Alex Asifo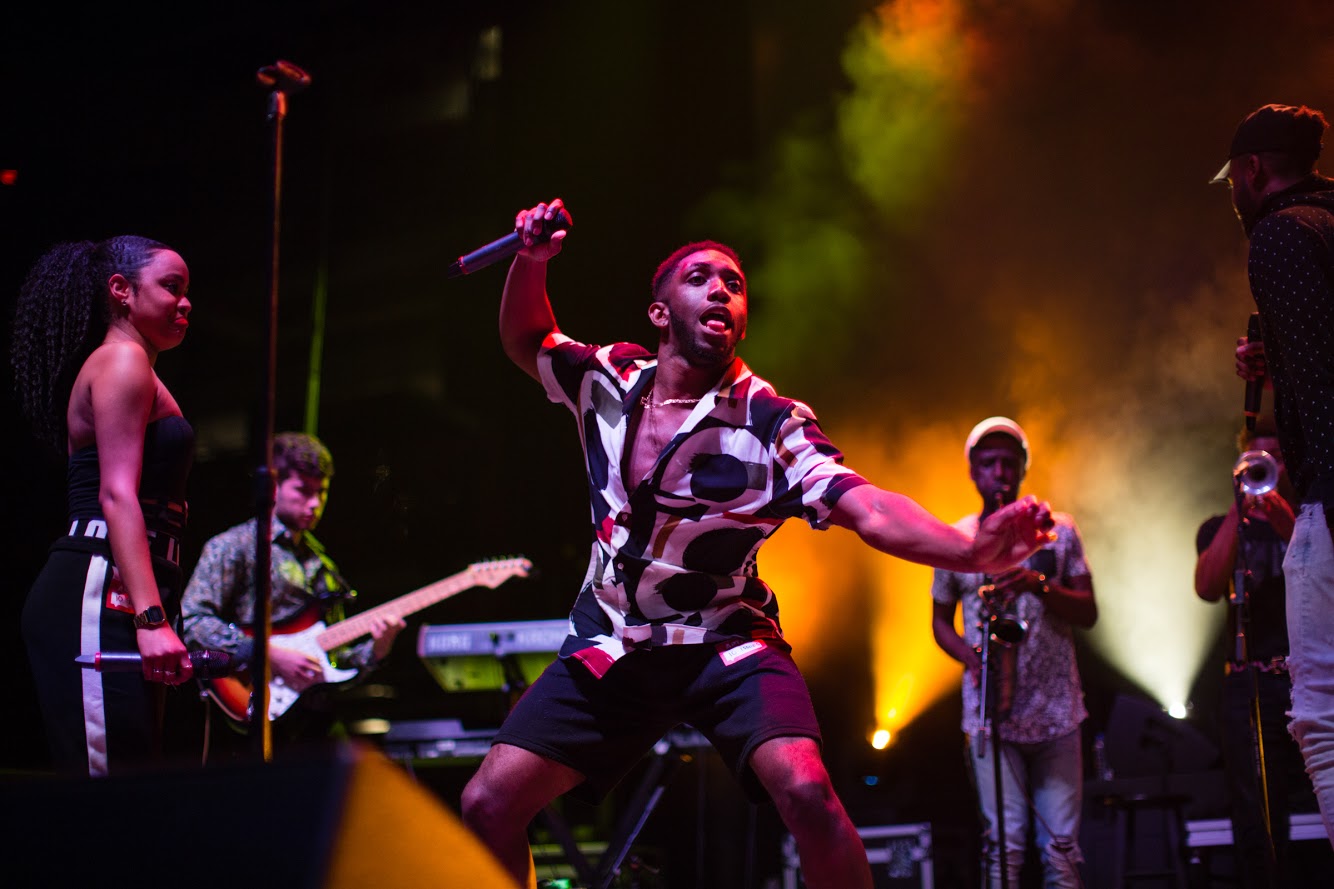 Alex Asifo's artistic endeavors and talents can't be simplified into one word. The Maryland alumnus, who graduated with a degree in broadcast journalism in spring 2019, is a rapper for the band 10issues, a stand-up comedian and an audio producer.
Asifo takes inspiration from a select group of rappers and comedians, including Donald Glover, Kendrick Lamar, Dave Chappelle and Chris Rock. But, he also takes pride in being his own idol and owning his confidence as a multifaceted creative.
Whether he's working on solo music projects, writing music for his band or crafting witty jokes for his open-mic sessions, Asifo is constantly challenging his own creative wit. He says his creativity hits its peak moments before he goes to bed.
"You're procrastinating all day and now sleep is the deadline," he said. "I'm just crashing right before I go to sleep and that's where all of my ideas are coming from."
While in quarantine, Asifo is using his time to hone his craft and brainstorm future creative plans for both his musical and comedic pursuits.
"I've been grinding and hustling extremely hard and kind of with everything that's been going on, I'm just taking this time to slow down," he said.
Asifo's work is often chronicled on his personal Instagram and Twitter. 
Kristie Taiwo-Makanjuola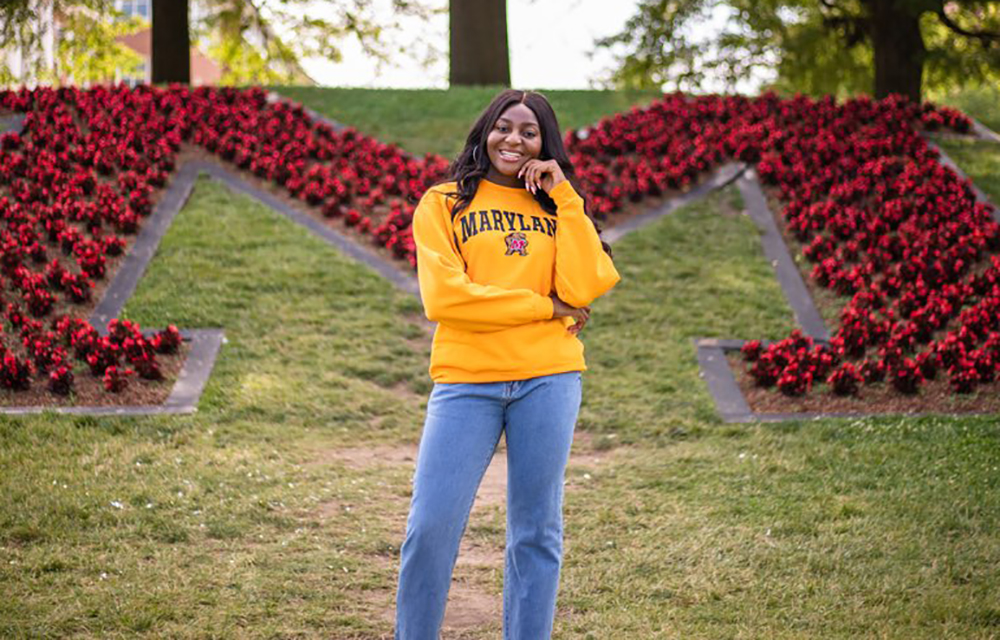 As a filmmaker, actress and host of the podcast "The Unconventional Pursuit," Kristie Taiwo-Makanjuola is a self-proclaimed storyteller. Her creative passions lie in sharing her own stories and those of others.
Taiwo-Makanjuola is Nigerian-American and she's specifically drawn to stories that don't focus primarily on the "Black struggle," but instead on uplifting and inspirational anecdotes within the community.
"I think that there's more to Black people than slavery," she said. "I think there's more to Black people than poverty."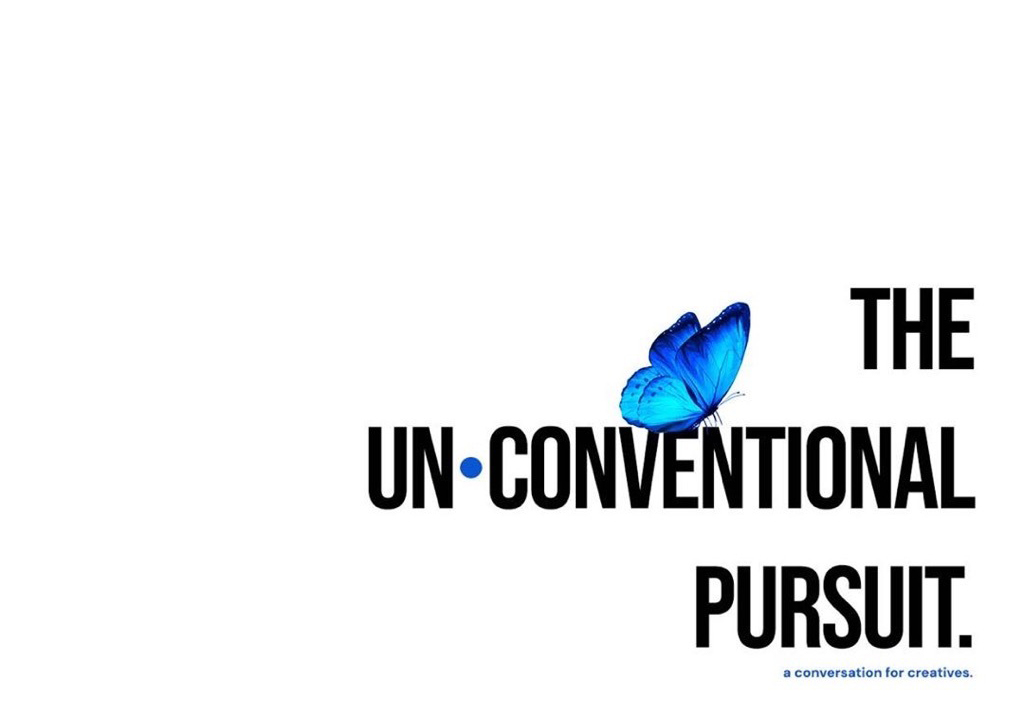 The Maryland alumna earned a double degree in journalism and theatre. Her videography style, which was once journalism-heavy, is now gradually transforming into more artistic cinematography paired with compelling narrative storytelling.
It's cinematographers, such as Migue Amoedo of Money Heist and Sean Bobbitt of Widows, who are Taiwo-Makanjuola's main sources of inspiration. Their uses of light, color and unconventional camera angles are a few tricks that Taiwo-Makanjuola aspires to perfect in the future.
"I'm inspired by a lot of cinematographers," she said. "I think mainly that's because that's the medium I'm hoping to go into next, and I'm going to grad school to study that as well."
Follow Taiwo-Makanjuola on Twitter to keep up with her newest productions. Also follow her podcast's Instagram for recaps, guest highlights and updates on new episodes.   
[Journalistic objectivity is a privileged delusion]
Chloe Jones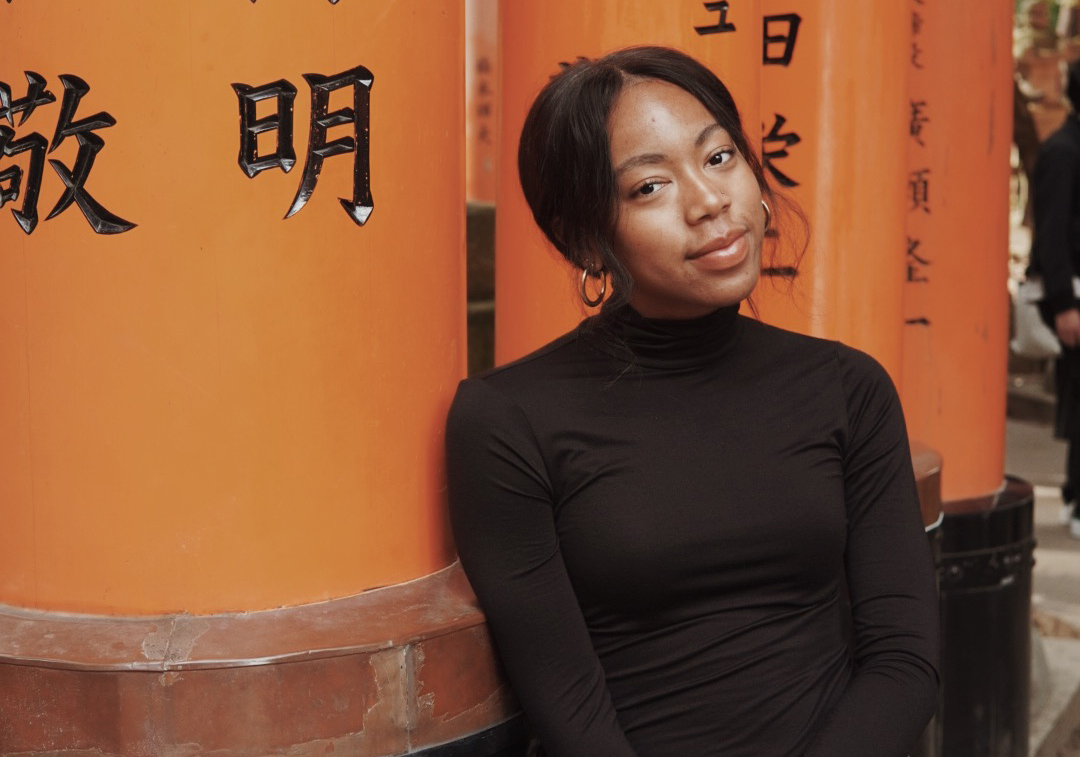 Zoë Kravitz, Beyoncé, Motown music, Barbara Kruger and Alexey Brodovitch are just a few of Chloe Jones' creative inspirations. Jones graduated from this university with a degree in marketing and multicultural information design. She is both a multicultural designer as well as a visual storyteller, and she said she's captivated by other's abilities to use music, design and photography to share inspiring narratives — something she strives to accomplish through travel.
"I find myself always inspired by travel and learning about people and cultures different than my own," Jones said in an email.
Originally unsure of an artistic medium to focus on, Jones took advantage of her college years to explore different artistic avenues. Her love for fashion led her to co-found M Magazine, a fashion and culture publication highlighting the diverse creative scene within Washington, D.C.
Jones eventually settled on graphic design and digital product design — two media that combined her love for art and technology. She currently works as a product designer at Facebook and she's also working on a global music project, LONGITUDE.
"This project has been really exciting to work on because it has allowed me to explore the world of illustration design and pull visual inspiration and references from my own travels," she said. 
Jones' work can be viewed on her website.