Last summer, I got to attend the Firefly Music Festival for free. All it took was two 10-hour-long days of cleaning up trash all over the campgrounds in Dover, Delaware. The whole festival was an unforgettable experience, but I didn't plan on returning the next summer. Sleeping in a tent just wasn't for me.
But then the choice was made for me. Maryland Gov. Larry Hogan issued a stay-at-home order on March 30, and by then, I was already stuck in Silver Spring. Moving back in with my parents suddenly had me yearning for the days when I picked up water bottles filled with pee in the blistering heat. If I had the chance to go back, I might even stomach the EDM acts my friends dragged me to last summer. 
Sadly, I won't be able to return to Dover until 2021. My next best option was to bring the festival to my backyard. I have glitter makeup and a mandala-print tapestry — do I really need anything else?
Call it what you want — whether it's "Governor Hogan's Ball" or "Quarantine Palooza" — but I was determined to mimic the classic music festival environment. Here are some categories I focused on to remake the good (and bad) of music festivals.
Makeup and fashion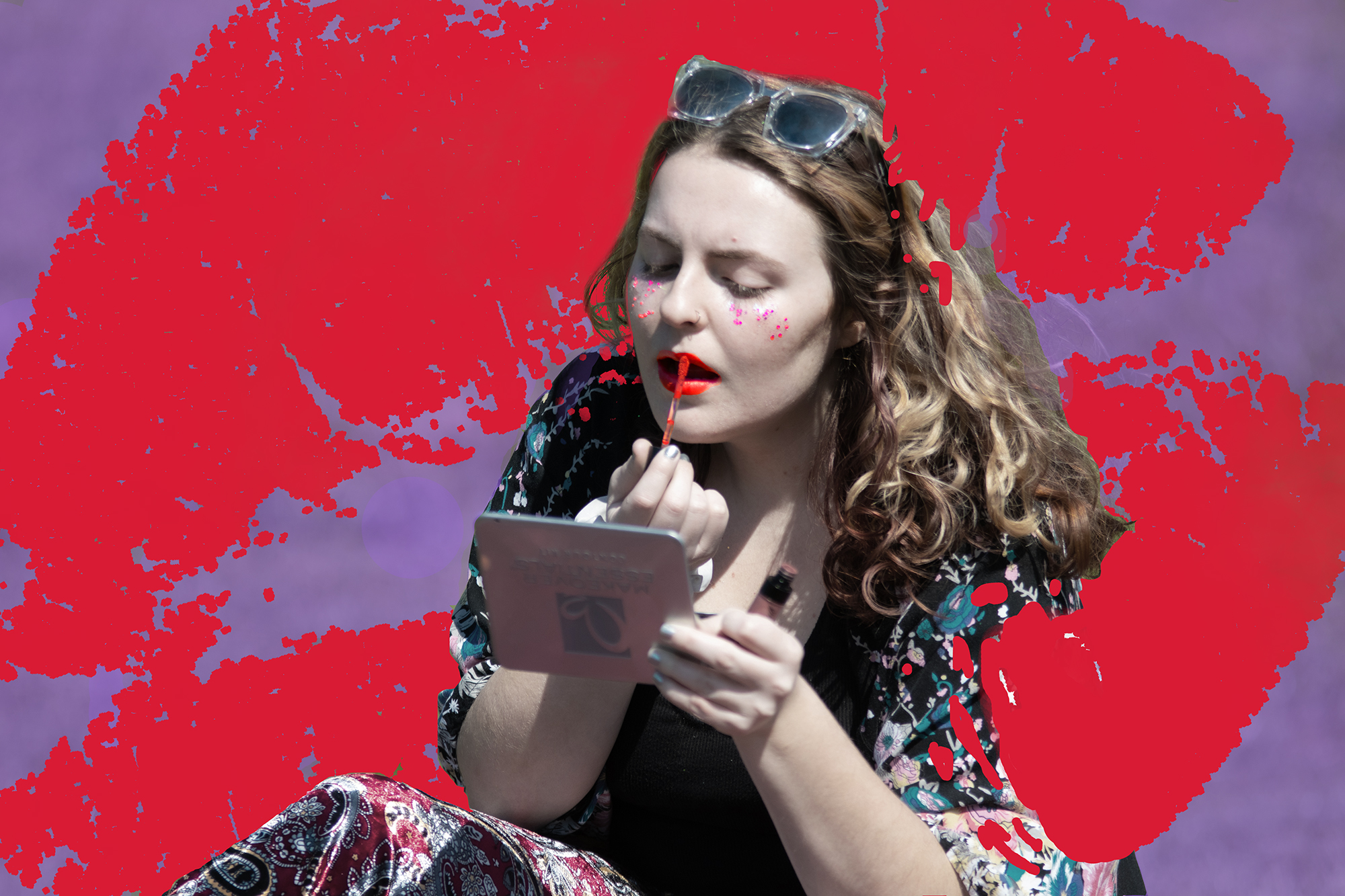 Your outfit and makeup are arguably the most important parts of attending a music festival. Over the years, Coachella has begun to feel more and more like an elaborate costume party for celebrities and social influencers. 
Now that Coachella has been rescheduled for October and there aren't any fits to side-eye, I knew I had to make up for it at my festival. For makeup, I adorned my under-eye bags with bright pink, duo-chrome glitter. The glitter adhesive seriously irritated my skin, but hey, it looked pretty when it caught the sunlight.
The weather was milder than the scorching June heat I'm used to from Firefly. I draped a floral shawl with black tassels around my shoulders that made me feel like Stevie Nicks. Then I committed pattern overload by pairing the shawl with velvet, paisley leggings.
[Read more: On 'Making a Door Less Open,' Car Seat Headrest embraces the future]
The performances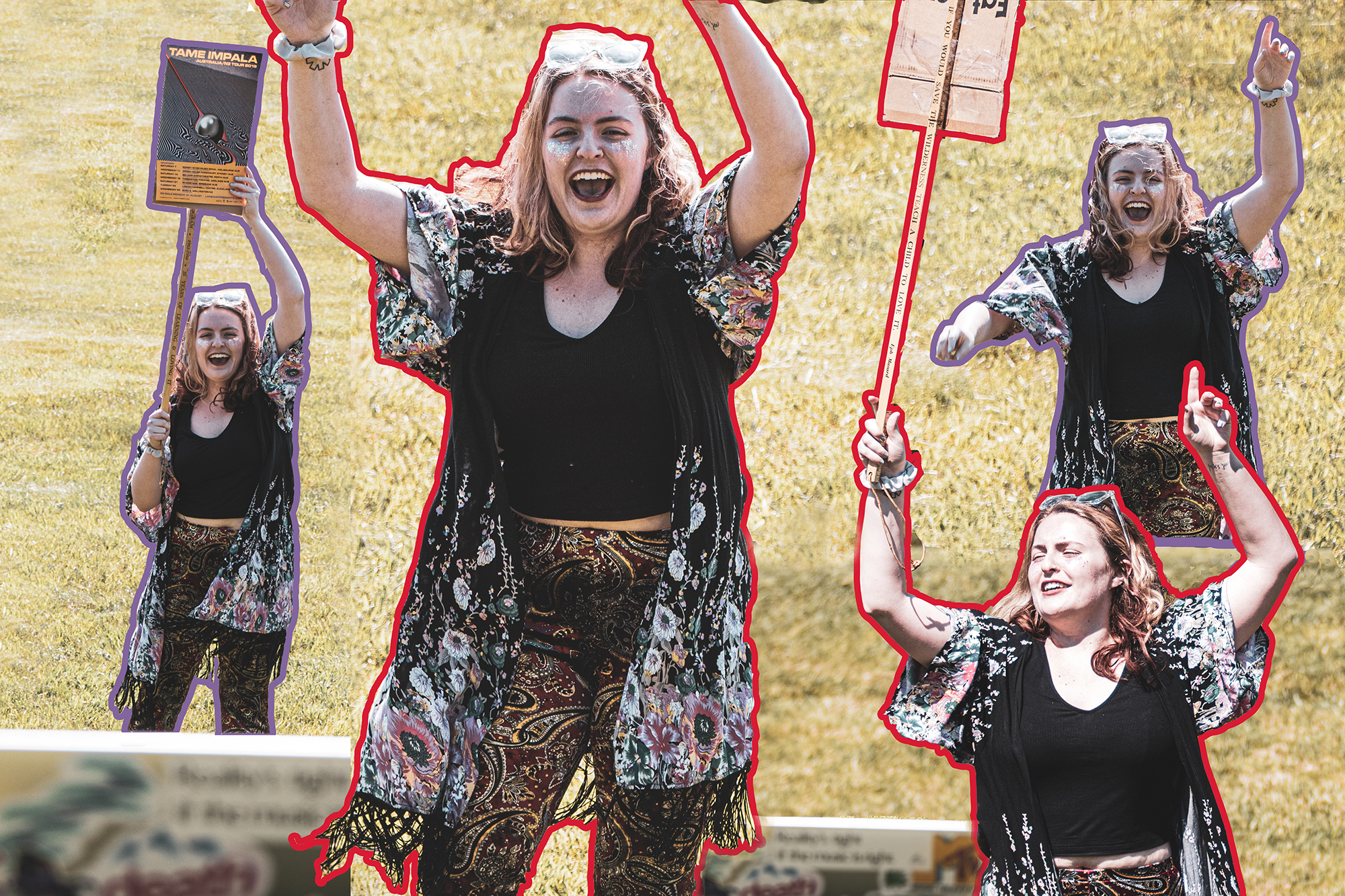 So I found myself lacking in a crucial festival element: the musicians. Thankfully, there are wonderful people who upload entire livestreams of concert sets for a variety of artists on YouTube.
I set up my Macbook on top of a hill to create some elevation between the audience and the performer. As the virtual crowd roared to welcome Tame Impala at their 2019 Glastonbury set, I couldn't help but feel the unity of it all. And when their show began with "Let It Happen," I absolutely lost it.
I may have been alone, but I had a decent spot in the crowd. This was probably the only time I'd be able to enjoy a concert without jumping up over the taller heads in front of me. 
I even attempted to make a totem. Humorous posters held above a crowd totally enhance a festival's atmosphere. I taped a sliver of cardboard to a yardstick to serve as the foundation for my poster. To stick to the theme, I pinned a Tame Impala poster to my totem. 
The wind blew it away in a matter of seconds. But it still felt good to hold up a sign in the air, even if mine turned into a blank cardboard sign early on.
Food and drink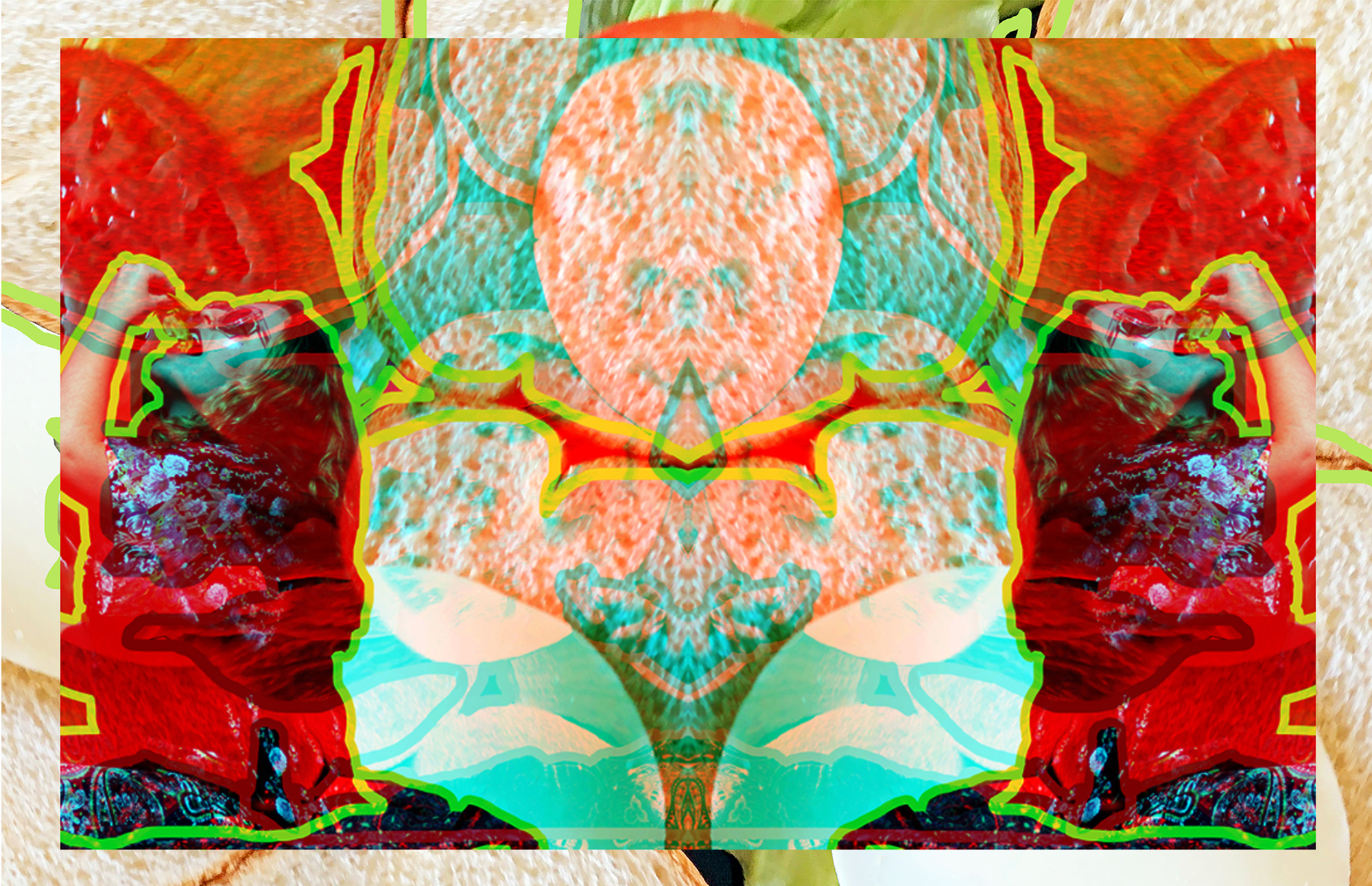 My first day at Firefly, I made the mistake of drinking far too early. It left me with nausea and an unbearable headache I couldn't shake until later that night.
That wouldn't be a problem for me this time. I drank just one bottle of Bud Light. If this were the real thing, I know I wouldn't be able to buy a second overpriced beer from one of the Firefly vendors.
Since I was determined to replicate the negative side of music festivals, I couldn't help but take notes from Billy McFarland's disaster that was Fyre Festival. When attendees took to Twitter to complain about the festival's conditions, a photo of the catering got out. 
I remade this sad excuse for a sandwich for a minimal cost. The delicacy was more natural than the fried concoctions I would've grabbed at an actual festival. I was left in shock that people put so much money into their Fyre Fest experience to just be greeted with this sad excuse for a meal. Even mine looked more appealing than the leaked photo.
[Read more: An interview with up-and-coming Prince George's County rapper redveil]
The cleanup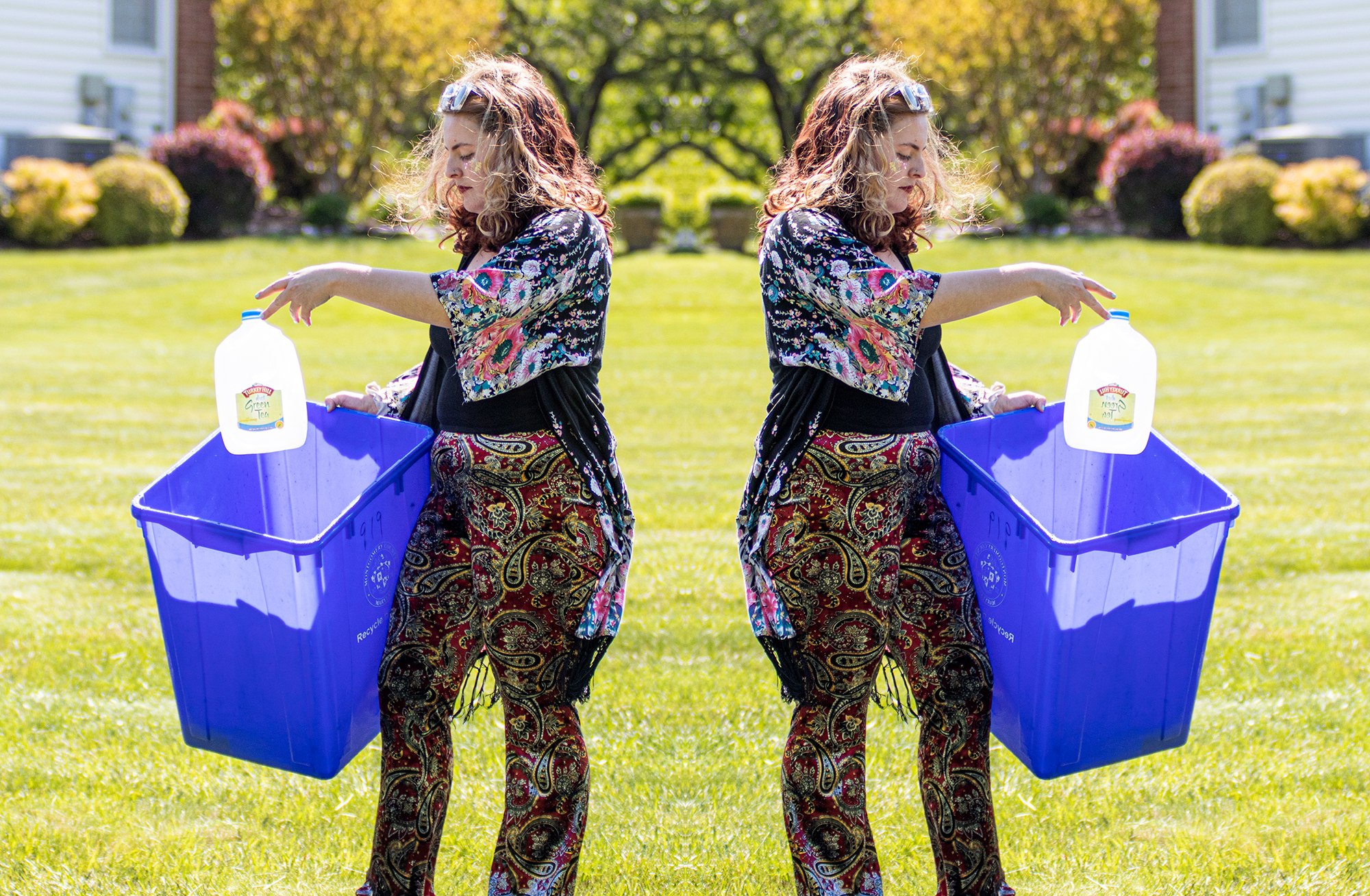 In 2019, Firefly's last day was a Sunday, but my friends and I stuck around for three days to clean up the campgrounds. I found empty whippet canisters, unopened packs of Juul pods and plenty of food waste.
At my festival, I threw the litter on the ground myself, so it was pretty contained. This meant I couldn't recreate the mystery of picking up a suspicious trash bag that could potentially be filled with human excrements.
I can't hide the fact that I missed that sense of accomplishment after a tiresome day of trash cleanup. My experiment with Quarantine Palooza made me realize I might have to go back for the grueling cleanup after all.