By Lyna Bentahar and Eric Neugeboren
Staff writers
About 30 University of Maryland community members demonstrated in Stamp Student Union Monday as a right-wing speaker inside railed against abortion, same-sex marriage and transgender people.
The Daily Wire's Matt Walsh gave a talk titled "The War on Reality: Why the Left has set out to redefine Life, Gender, and Marriage." It was part of the Young America's Foundation's lecture series to promote "a balanced education — not just leftist lessons."
Demonstrators ahead of the event called out Walsh's rhetoric. They passed out flyers saying the event was "hostile to women and LGBT people" and urged passersby to sign a petition to "Denounce the Existence of LGBT Hate Events on Campus."
Junior mechanical engineering major Sam Giedzinski heard about the event from comedy club group chats. His first thought, he said, was "'Who the hell's Matt Walsh?'" 
But once he realized — he had long ago blocked Walsh on Twitter, it turned out — he decided to come out and demonstrate.
"We've got to do what we can to spread the opposite message," Giedzinski said.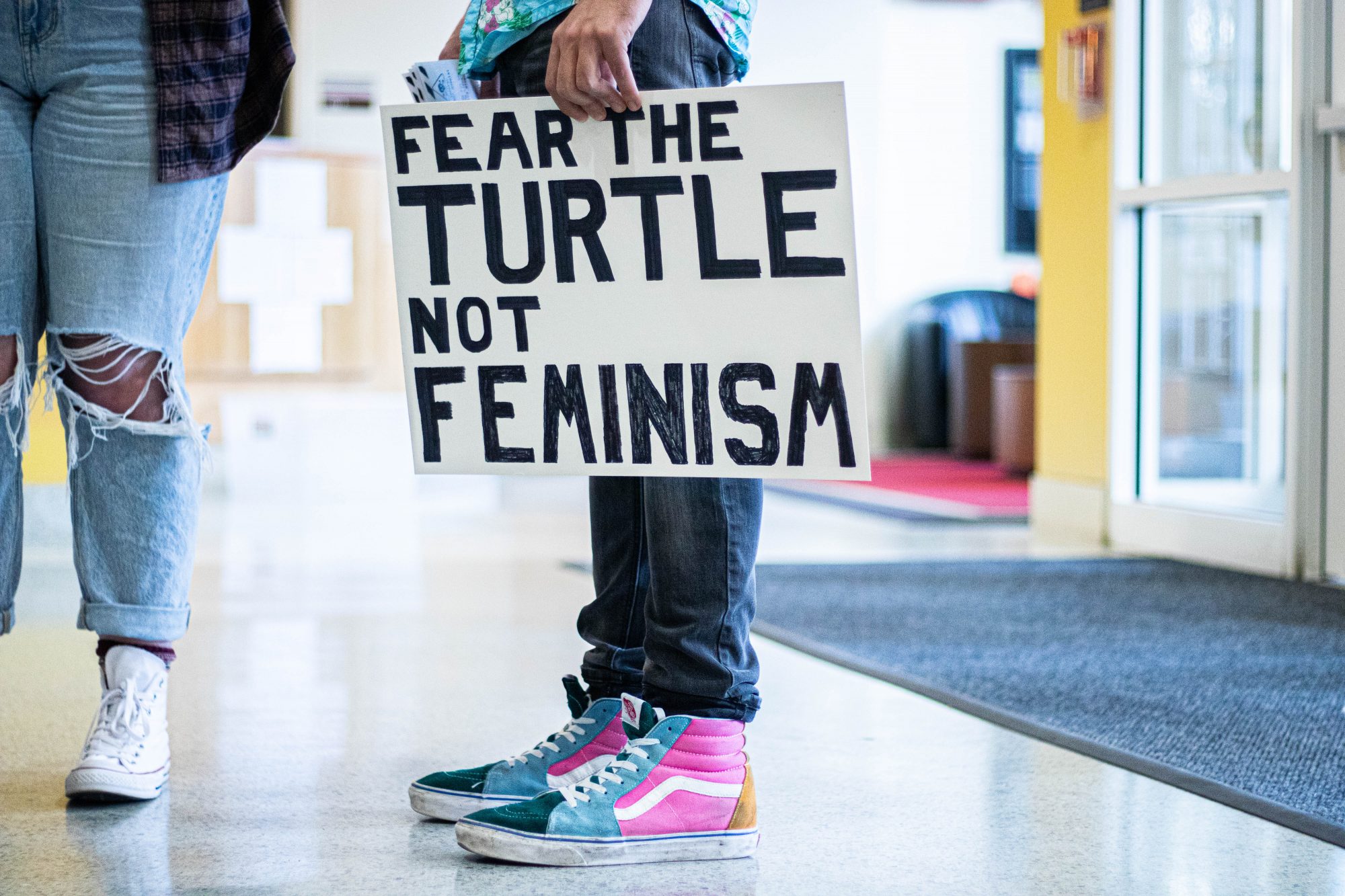 [Read more: "There is a place for you": This UMD club seeks to build community for women in comp sci]
Spencer Brown, a spokesperson for the foundation, said the lecture series was in service to a growing demand on college campuses for conservative perspectives that aren't typically shared.
"We want everyone to come to these, because then they have a chance to hear that other viewpoint," said Brown. "Whether you agree or disagree, it's going to strengthen your own argument and maybe change your mind."
This resonated with Benard Bampoh, a senior computer science major, who said people who would want to protest Walsh's lecture are likely oversensitive.
"They might be emotionally charged about it, but I don't think that's his intent at all," said Bampoh.
Walsh's lecture set to address three wedge issues: abortion, sexuality and gender. He zeroed in on arguments for abortion that called into question the humanity of fetuses and sought to deconstruct the notion of women's bodily autonomy. He said marriage should only be between a man and a woman, and that gender was a binary defined purely by the ability to impregnate or be impregnated.
About 60 people listened to his speech.
"The protestors stayed outside. Refused to come in and engage," Walsh tweeted Monday night. "I was hoping today would be the day that a leftist finally defines the word woman for me, but apparently not. The dream lives on though. Some day. Some day."
Though demonstrators widely called Walsh a bigot, he rejected that label. 
"Accusing someone of homophobia or racism or sexism or any other 'ism' or phobia is not an argument," he said. "It's a tantrum."
Bismi Khan, a freshman enrolled in letters and sciences, said the demonstrators' goal was to inform others, not harass Walsh or his supporters.
Plus, Khan said, students were concerned about the university's decision to allow Walsh on the campus in the first place. Walsh's ideology could make "students we accept on this campus" feel unsafe, Khan added.
"There's a line between free speech and allowing endangering speech on this campus," Khan said. "We're just here trying to kind of show our support and show that there are students that are unhappy with this decision."
[Read more: Iranian UMD students say political tensions have made it harder to land a job in the U.S.]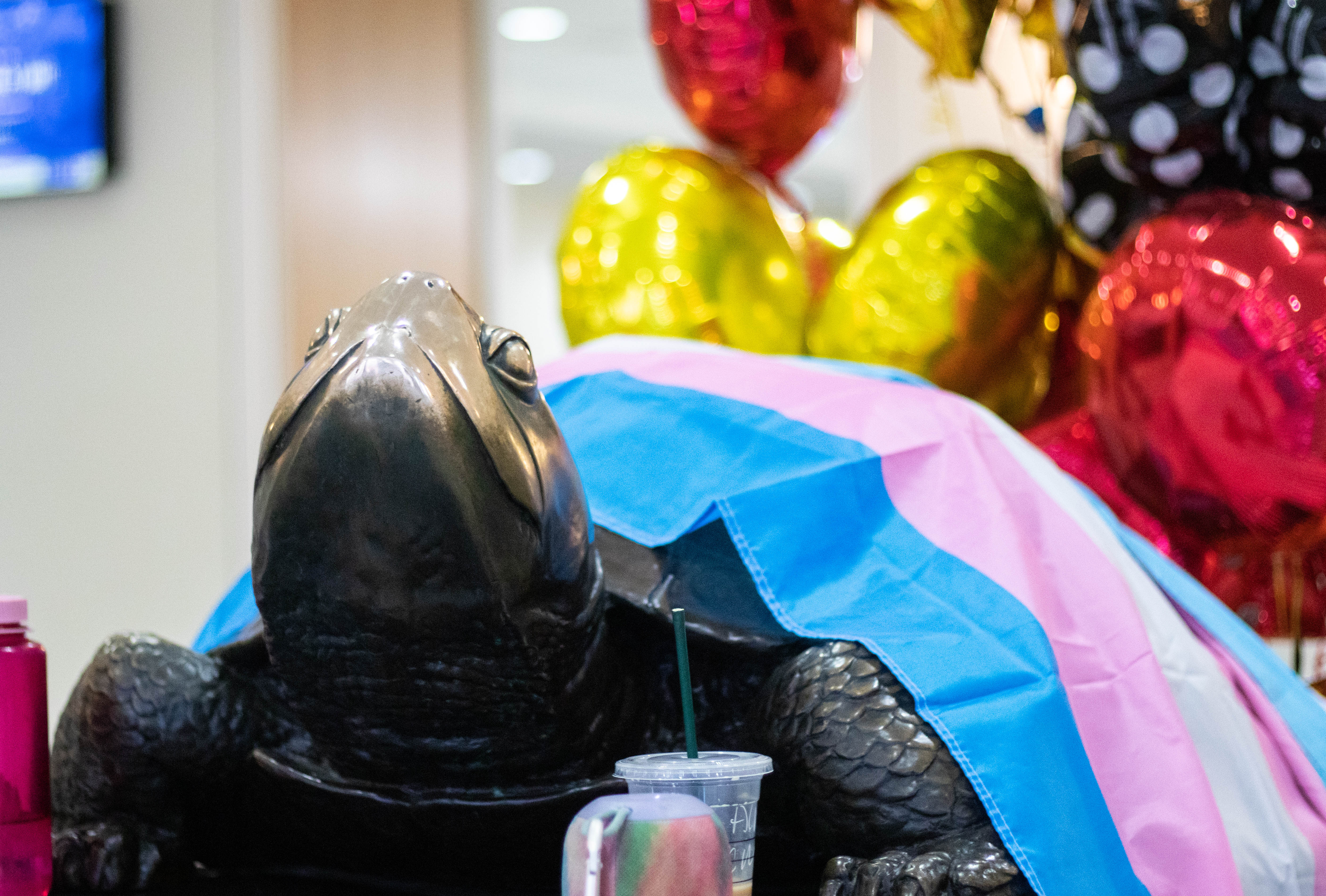 In September, hundreds of students came out to protest a small group of religious demonstrators who had taken to McKeldin Mall. The demonstrators yelled sexist, homophobic and Islamophobic slurs, prompting droves of students to skip class and drown them out with singing, chanting and dancing.
Later that fall, the Student Government Association urged the university administration to revise and better enforce its policies regarding free speech for on-campus demonstrations. 
Maggie Brooks, a freshman psychology major who demonstrated before Walsh's talk, said she wasn't surprised that Walsh was allowed to speak on the campus — but that she wanted to see policies change moving forward. 
"It's a pattern that I have noticed and I hope we're able to solve," she said.