Maryland gymnastics appears at No. 2 on SportsCenter Top 10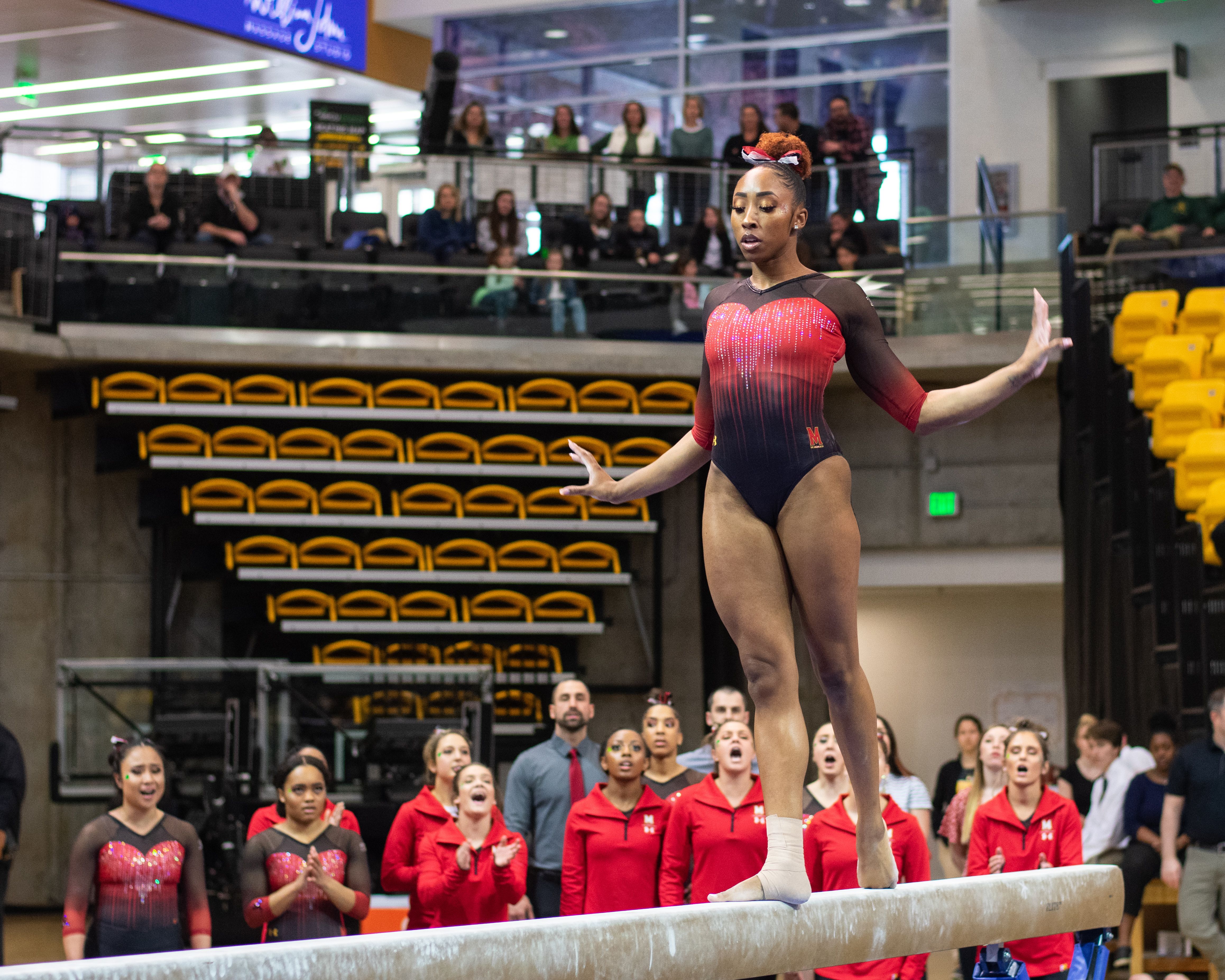 Tiara Wright during Maryland's win at the Towson Five Meet at SECU Arena on March 17, 2019. (Tyler Ecker/The Diamondback)
Maryland gymnastics has been nothing short of excellent this season, beginning the season as the No. 9 program in the country. While the Terps have slipped in the polls in recent weeks, they are still ranked in the top 20 and Sunday was another example of that as No. 19 Maryland defeated No. 22 Illinois 195.475-193.950.
Of the performances in the meet, one stuck out so much, it nearly grabbed the top spot in the SportsCenter Top 10. 
Super. Sunday. Stick.

Tiara Wright IS the ???????????????? ???????????????????? ????#SCTop10 | @Tiaraanyae pic.twitter.com/l3x5z4uQiP

— Maryland Gymnastics (@TerpsGymnastics) February 3, 2020
Tiara Wright led the Terps on the beam, scoring a 9.850 with her routine, but ESPN anchor John Buccigross raved about her dismount.
Wright ended her routine with a gainer pike dismount, a front flip off the edge of the beam, and stuck a perfect landing on the mat to the cheers and screams of her teammates and coaches. Needless to say, it was an impressive routine that ended with an exclamation point and another reason why Maryland fans should be tuned into the gymnastics team. 
After reaching an NCAA Regional last year, this program is hungry for more and pulling off dismounts like that shows that this year, there is no playing around anymore and it's all business come April.
---