Dominic Fike was very clearly coming down with something at his Union Stage concert Thursday — but he didn't let it get in the way of putting on a high-energy performance for the sold-out crowd.
He ran onto the stage around 9:15 p.m. to the tune of "Phone Numbers," his recent, extremely up-tempo and catchy collaboration with Kenny Beats. The song is one of Fike's most popular tracks, and I could feel that in the air when every fan started screaming the lyrics and jumping to the beat, phone cameras raised high.
But during his second song, "Babydoll," Fike expressed some frustration with how his voice sounded and ended the song by asking his crew: "Please, somebody get me a beer?" When a Miller Lite landed in his hands from backstage, he explained he needed some carbonation to wake up his vocal cords. He later canceled his show in Charleston, South Carolina, for the next night due to damaged vocal cords.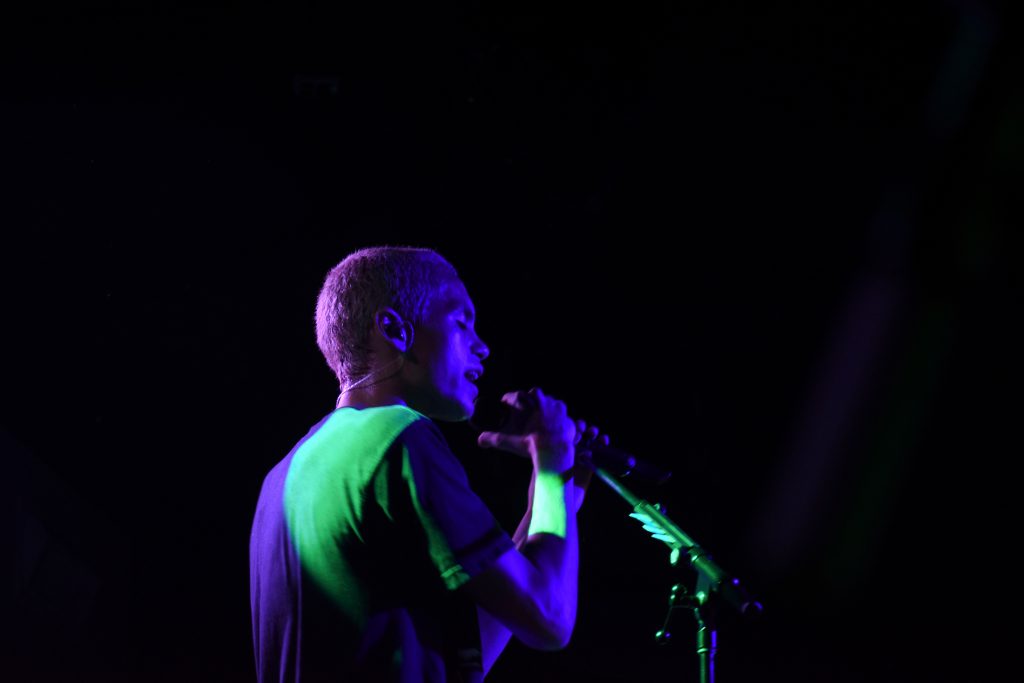 As an onlooker, I didn't notice much wrong with his sound. He has an incredibly distinct voice that matches his unique style of indie-pop-rap-rock, and I was too enthralled by his dynamic talent to nitpick minor vocal cracks. Throughout the show, his frustration with his performance persisted, but he kept his energy high, likely feeding off the enthusiastic crowd.
[Read more: Review: Peter Frampton brought the magic of '70s rock to The Anthem stage]
Fike's discography is still young and sparse — he's released one EP, a few singles and a few features — so his set barely filled an hour. But he made the most of every song and every note, switching from guitar to the keyboard to simply singing while hyping the audience. From catchy lyrics to skillful composition, everything I appreciate about music and concerts was present at this show.
His guitar skills are what impressed me most throughout the night. I knew he was a multi-instrumentalist, but I didn't realize he had such rock tendencies. He was an extremely passionate player, jamming out on his guitar and almost treating it as a dance partner.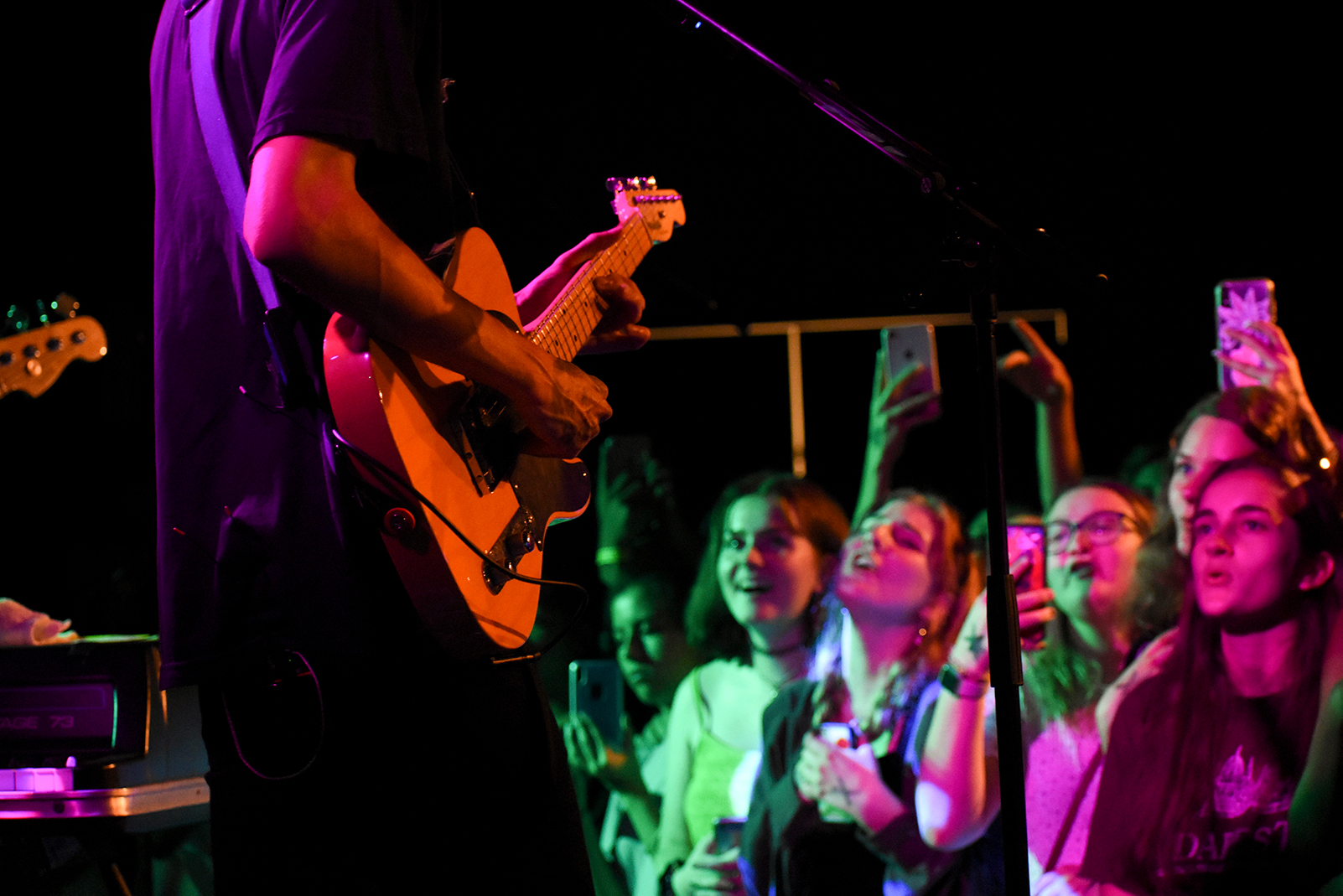 The intimate venue served Fike well. With no barricade separating the crowd from the stage, he was able to interact a little with his adoring fans, singling out the "front-rowers" on a few occasions.
[Read more: Concerts, art shows and fashion: NextNOW Fest delivered two days of talent]
One of the highlights of the night was when he sang "Peach," a solo track by Kevin Abstract of Brockhampton that features Fike and other Brockhampton members, JOBA and bearface. There are many points in the track when voices and lyrics overlap, and during Fike's live performance, the audience filled in every note he couldn't. He rapped Abstract's verses flawlessly, but he didn't need to, because the crowd knew every word.
I expected to feel like my soul was wrapped in the world's coziest weighted blanket when he played his biggest hit, "3 Nights," but it was a little overwhelming. The best moments were during songs like "Rollerblades" and "Açaí Bowl," where his musical talent outshone the hype.
I can't wait for a full-length Dominic Fike project. His EP Don't Forget About Me, Demos shows so much musical promise, and his live show demonstrated raw talent and passion for his art. He exuded the energy of a perfectionist, and that will take him far.