Welcome to The Diamondback Sports Digest. Every week, we send you a rundown of the latest Maryland athletics news.
Maryland football almost beat then-No. 2 Michigan. The Terps labeled Saturday a "breakthrough game" and had multiple opportunities to win it. But after a 31-24 defeat, they're still looking for their first victory over a ranked Big Ten team since joining the conference.
In this week's newsletter, there's a lot of losing to discuss. If you thought football was disappointing, how about 17 and 32-point losses from men's and women's basketball?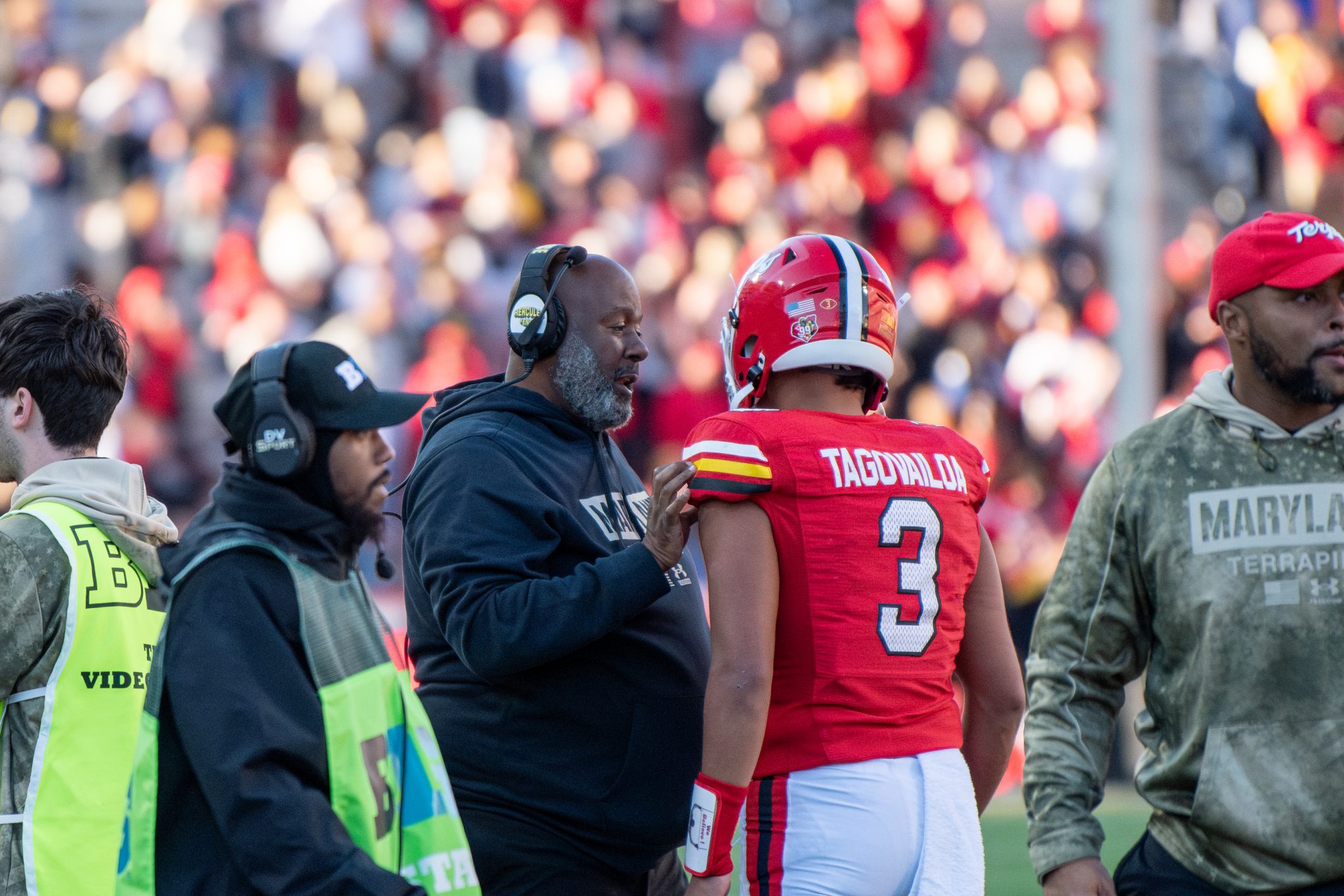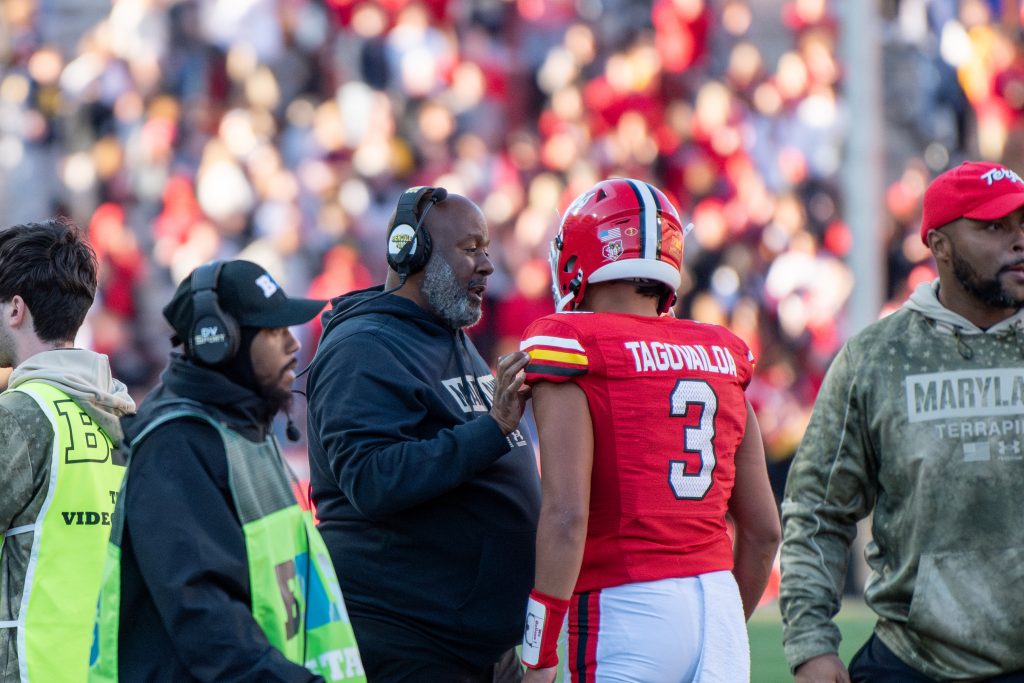 Self-inflicted errors prevent Maryland football from a historic upset 
Maryland had several chances to take the lead late against Michigan. Each time, the Taulia Tagovailoa–led offense failed to put a drive together. The Terps fell, 31-24, in their fifth loss of the season as their erratic offense wasted a dominant defensive effort.
Tagovailoa turned the ball over three times. The Wolverines scored 14 points immediately after those turnovers in the seven-point loss. Maryland's defense held Michigan's offense to 20 points. Read Brandon Schwartzberg's recap for more on Saturday's loss. 
In his final home game, Tagovailoa wanted to deliver the type of win that Maryland has chased for nearly a decade. Instead, he had one of his worst games of his fourth season. Tagovailoa will conclude his time as a Terp without a memorable win against any of the Big Ten's elite. 
Tagovailoa will end his career as one of Maryland's greatest quarterbacks of all time. He also doesn't have the defining moment the program's other greats do. I wrote about Tagovailoa's legacy, how he'll be remembered and why Saturday was a microcosm of his up-and-down career.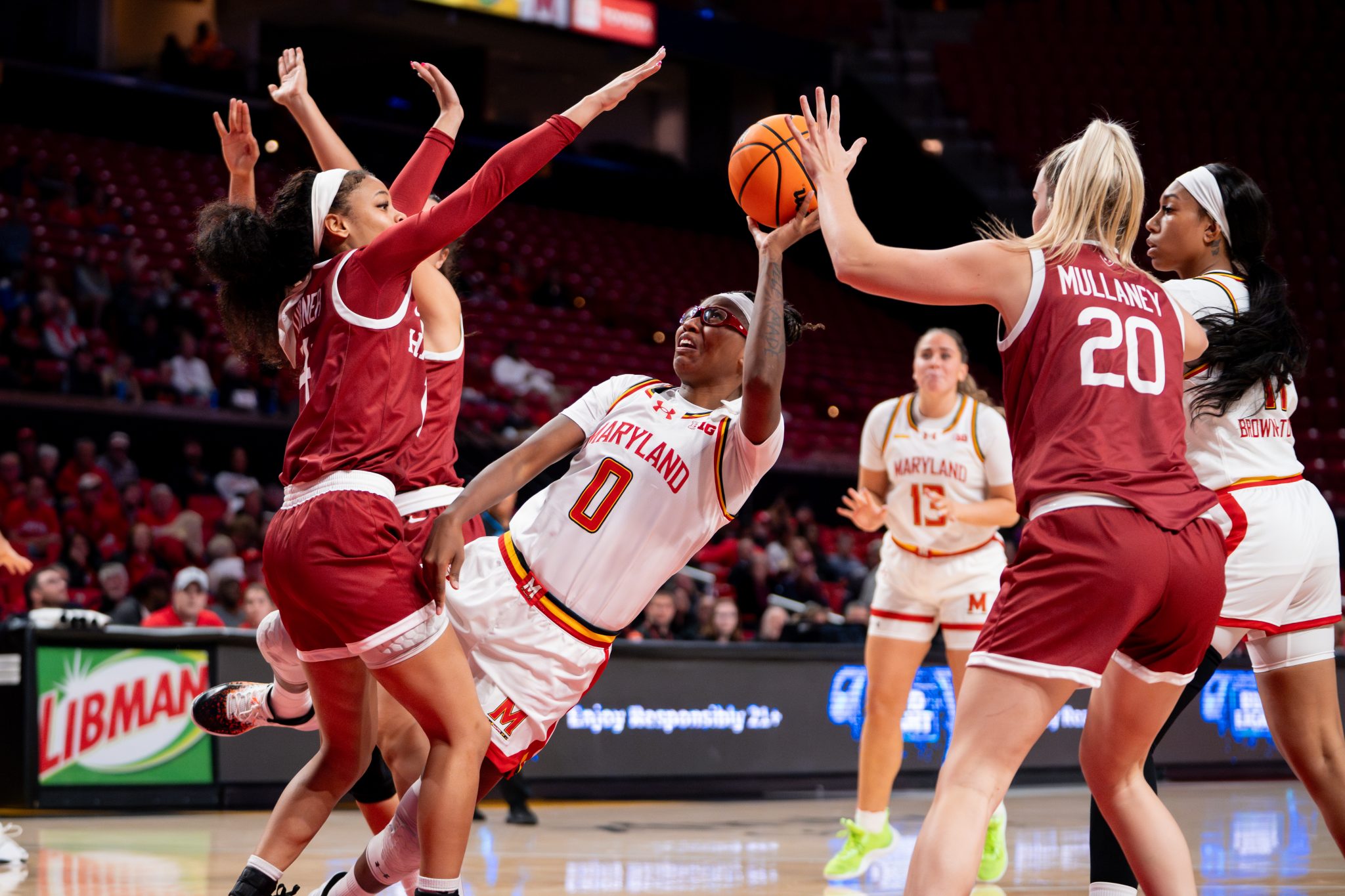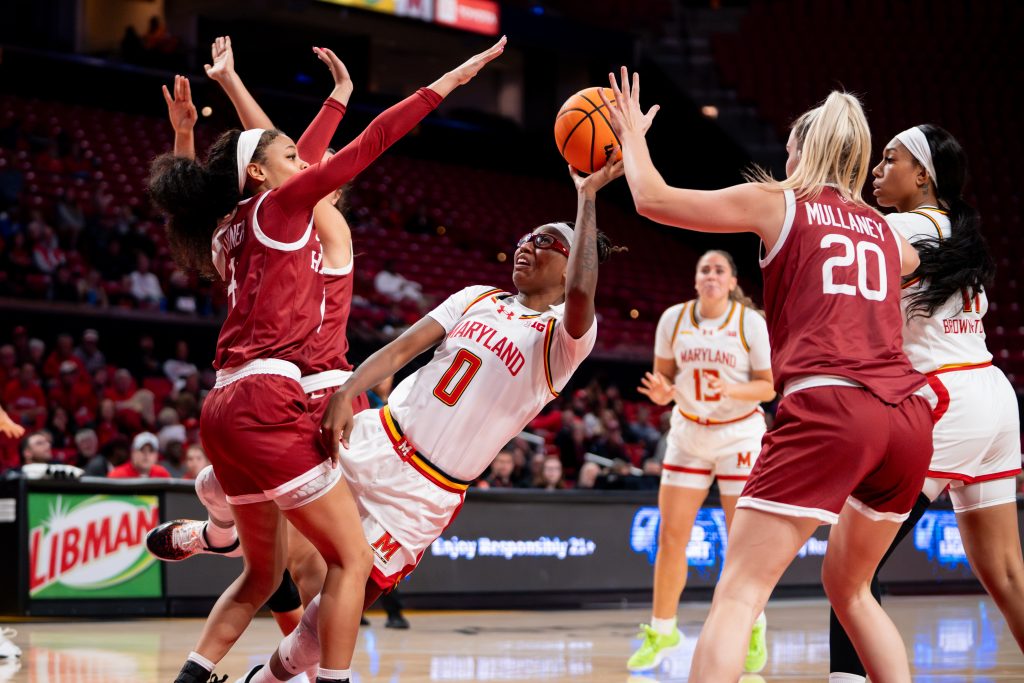 Men's and women's basketball embarrassed by top-ranked teams
Basketball season was supposed to offer Terps fans an escape from their fledgling football team. But neither men's nor women's basketball have a winning record two weeks into their seasons. Both programs have suffered massive defeats early in their nonconference schedules.
Men's basketball fell to No. 21 Villanova on Friday, 57-40. It was their lowest scoring total since 1982. A struggling Donta Scott headlines the Terps' shortcomings. Scott has yet to find his place in this iteration of the Terps. Men's basketball reporter Eli Cohen has more on Scott's season.
Women's basketball was bludgeoned Thursday by No. 8 UConn, 80-48, a week after losing by a similar margin to No. 6 South Carolina as the Terps' offensive struggles persist. The Terps have frequently created difficult nonconference schedules under coach Brenda Frese. Last week, women's basketball reporter Sam Jane dove into the reasons why.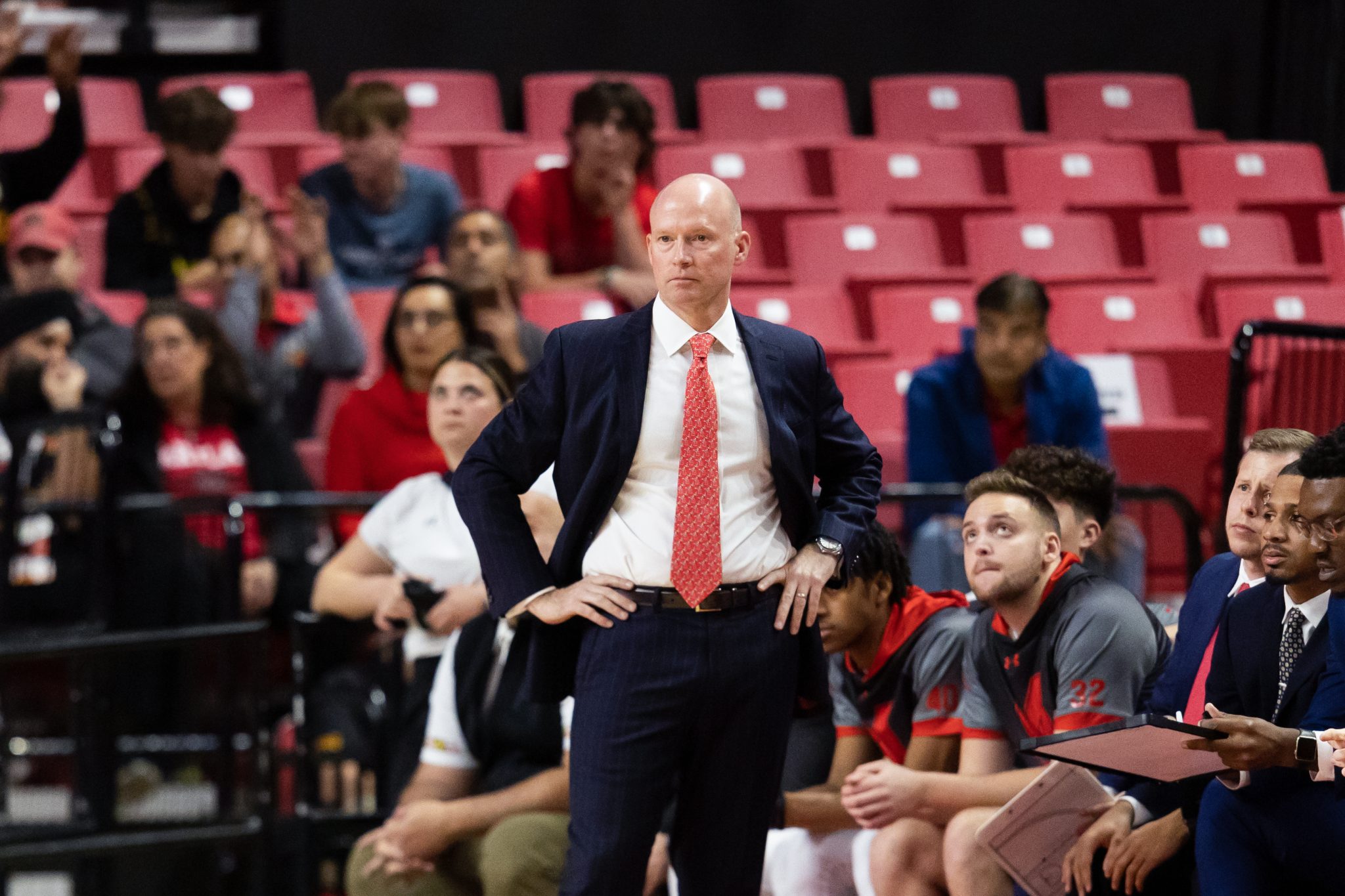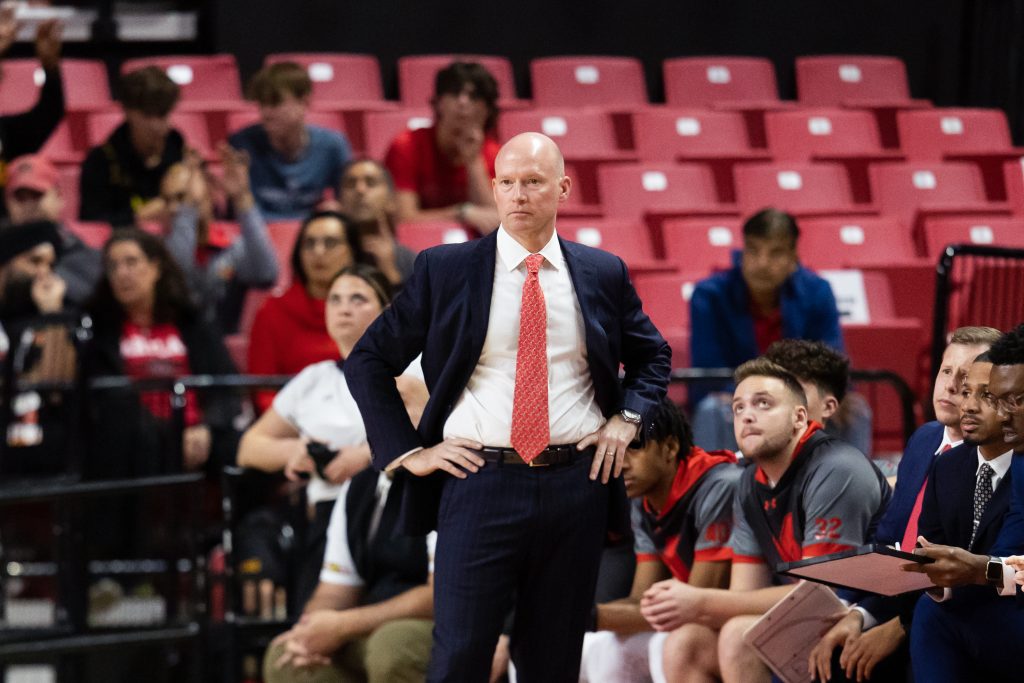 Five takeaways from every Maryland coach's contract
The Diamondback recently obtained the contracts for every Terps coach — from football's Michael Locksley to men's golf's John Phillips — through a public records request. 
Kevin Willard's salary is less than his predecessor Mark Turgeon's, but Willard earns more overall through supplemental income. 
Like Willard, most head coaches at Maryland receive money on top of their base salary through yearly supplemental incomes. Locksley and Frese earn a majority of the money on their contracts this way.
Frese's $660,000 base salary is the highest of any current coach, but she's only the third highest paid at Maryland overall after factoring in supplemental income. 
Women's basketball reporter Olivia Janik sifted through the contracts for the biggest takeaways from each one. Read more about what she found here. 
Best Bits
Anastasia Russ transferred to Maryland volleyball after three underwhelming seasons at Pitt. She's

thriving in her new home

after being given a second chance.

Maryland wrestling finished fourth at the Tiger Style Invite with a roster that has

improved depth from previous seasons.

 

Maryland baseball released its

2024 schedule

Tuesday, which features seven fewer home games than last season.

Women's soccer boasts a

top-20 recruiting class in 2024

. Those new faces could help the Terps as they look to improve on a disappointing 2023 season.
Quote of the week
"I just really wish I could give Coach Locks the victory that he deserves," Tagovailoa said after Saturday's game. The quarterback will end his career winless in the regular season against ranked teams.
Game of the week
Maryland women's basketball faces No. 24 Washington State on Thanksgiving at 11 a.m. It'll be the Terps' third game against a ranked opponent in their daunting nonconference schedule.