Welcome to The Diamondback Sports Digest. Every week, we send you a rundown of the latest Maryland athletics news.
In the next 48 hours, both Maryland women's and men's basketball will tip off their 2023-24 campaigns at Xfinity Center. Terps fans have plenty to look forward to, especially compared to the performance of Maryland's fall teams. We've compiled the best of our preseason coverage on both squads to satisfy all of your last-minute reading needs.
To get The Diamondback Sports Digest sent straight to your inbox each week, sign up here.
Maryland basketball's season outlooks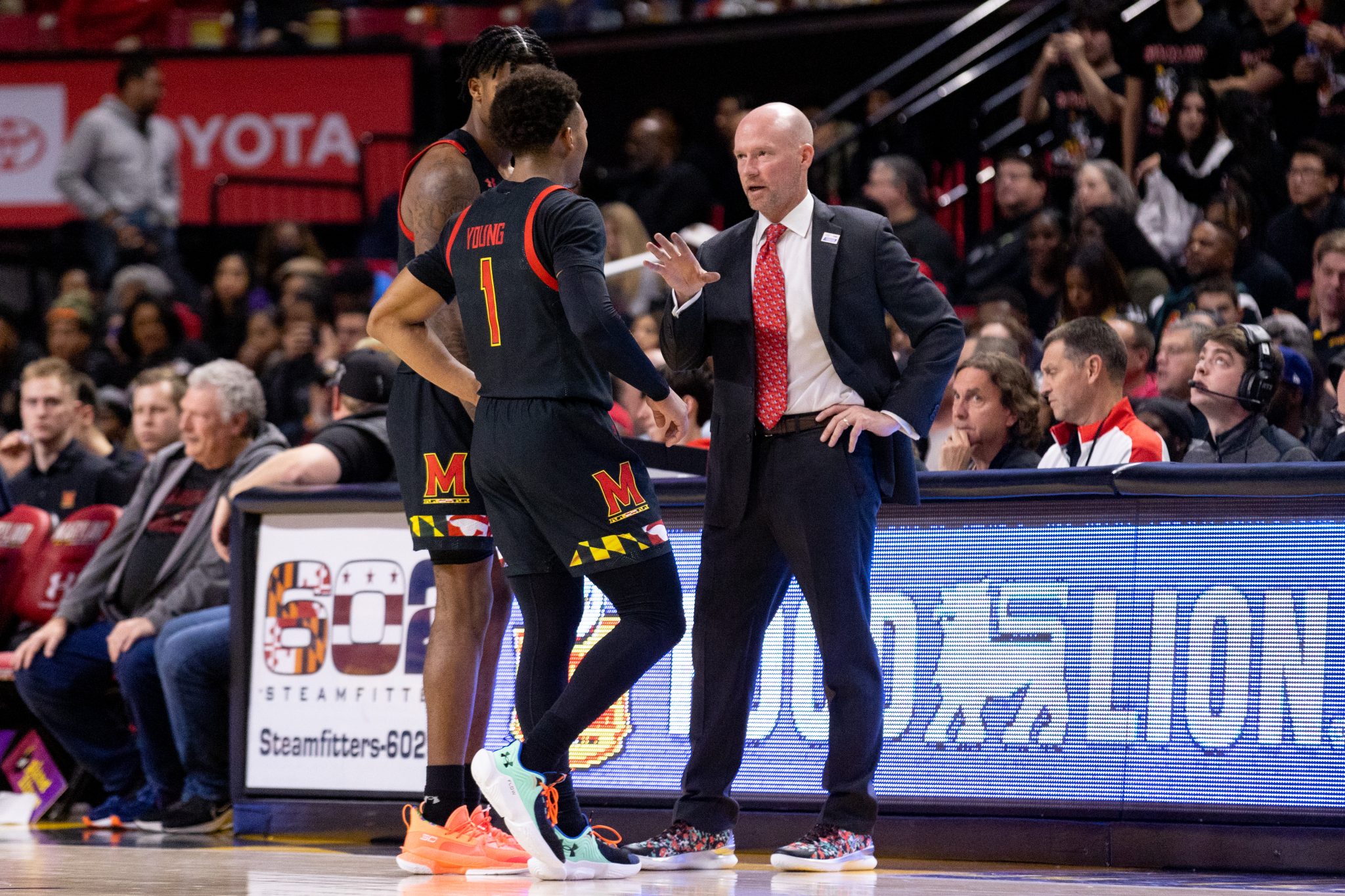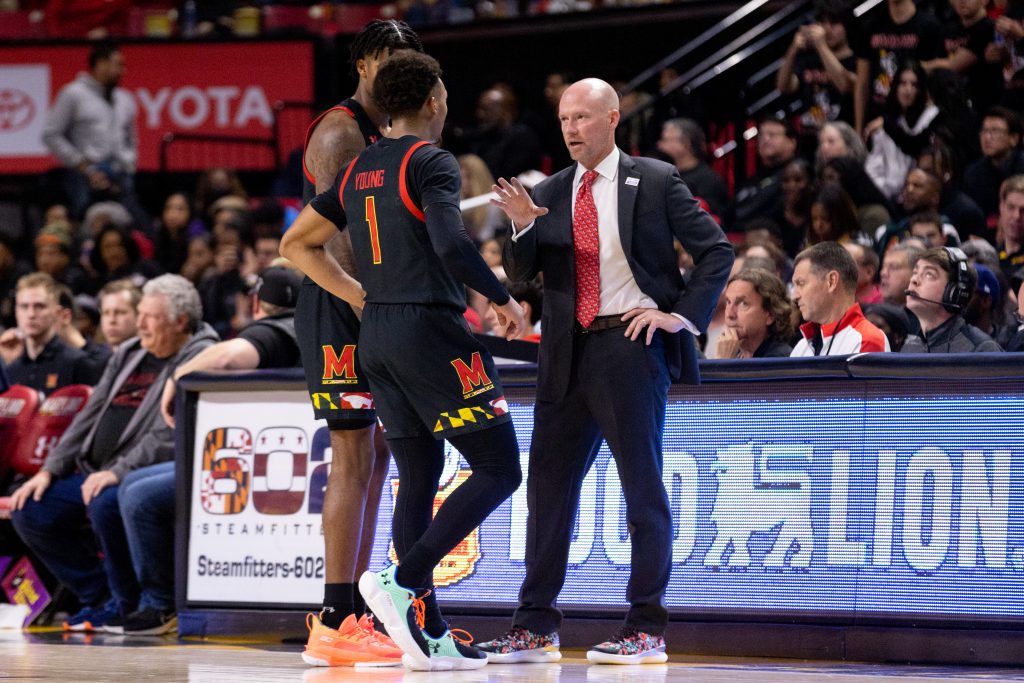 Maryland women's basketball made it to the Elite Eight for the first time since 2015 last season but lost about 42 percent of last season's scoring output, largely due to Diamond Miller and Abby Meyers' departures.
The pair's absence led coach Brenda Frese to say the Terps had "big shoes to fill" this season at the team's media day in October.
The Terps may rely on a "committee" approach to offense this season, something that's worked well for Frese's past squads. Women's basketball reporter Olivia Janik has more on Maryland's new-look offense.
Meanwhile, Maryland men's basketball outperformed expectations in coach Kevin Willard's inaugural season.
An 8-0 start, undefeated home conference slate, win over then-No. 3 Purdue and a berth in the NCAA tournament headlined the Terps' 22-13 campaign.
With three returning starters in Jahmir Young, Julian Reese and Donta Scott and multiple intriguing additions, Maryland is predicted to finish third in the conference's preseason media poll, a large jump from a year ago when the Terps were predicted to finish 10th. Men's basketball reporter Eli Cohen has more on what to expect from Willard's squad.
DeShawn Harris-Smith might be more than the future of Maryland men's basketball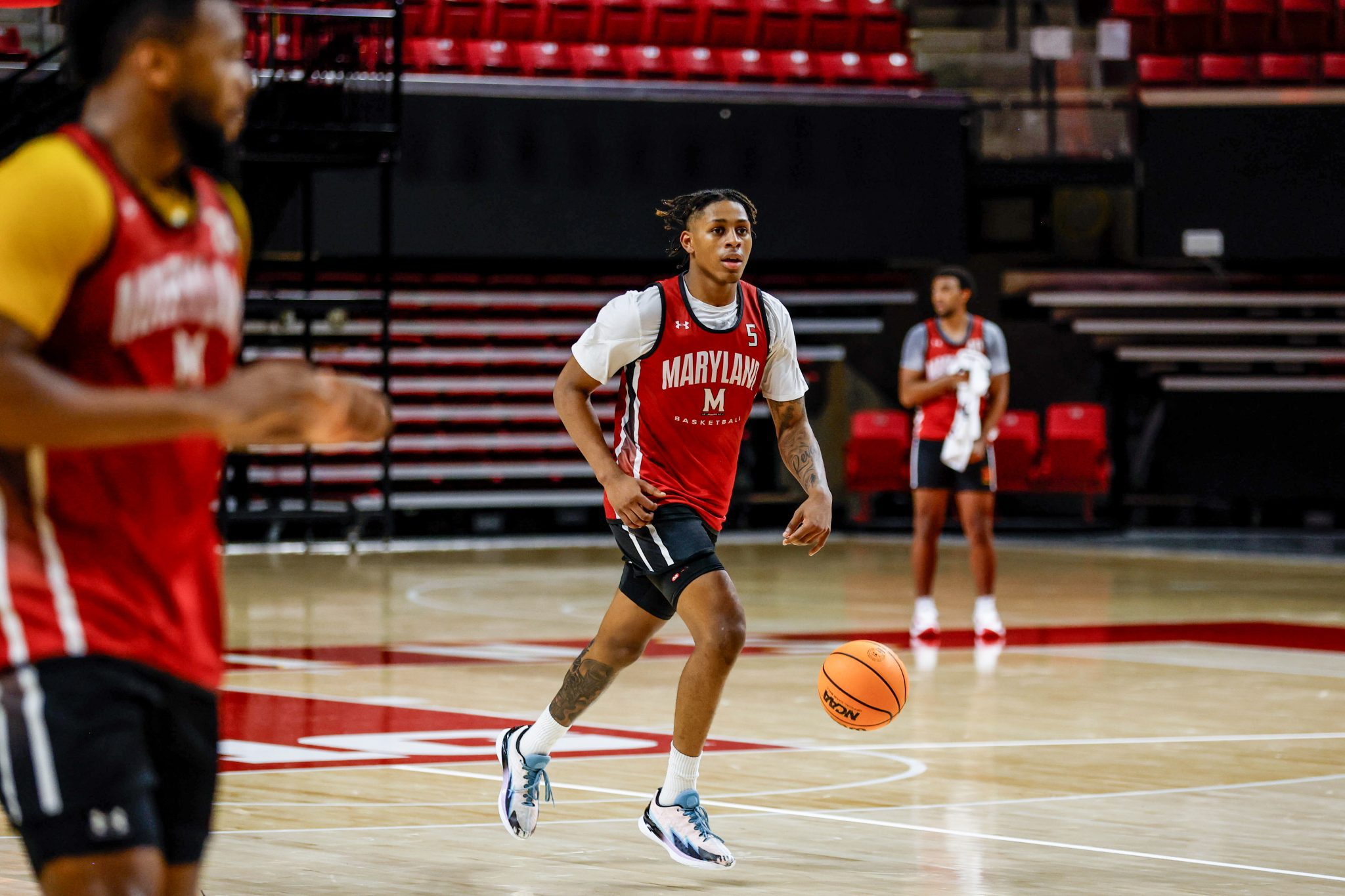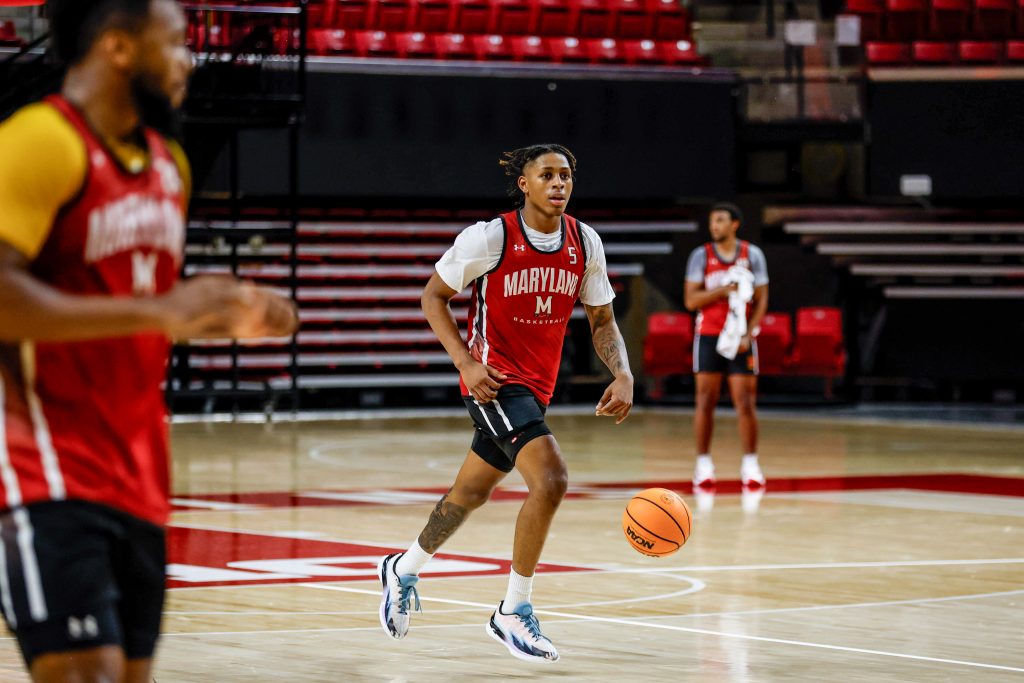 DeShawn Harris-Smith has long possessed traits that could help him flourish with Maryland men's basketball.
They shone through when Harris-Smith was a kid. They helped him break through in a talent-laden squad at high school basketball powerhouse St. Paul VI. Now, the highly-rated freshman could define the Terps' present instead of their future.
"I'm gonna encourage my teammates and be the loudest one on the court," Harris-Smith said. "I mean, [fans] might think I'm a little crazy for a little bit, but I feel like what people [are] gonna see is the passion I got for the game."
I sat down with Harris-Smith before his first collegiate season and learned more about his decision to join Maryland, his first-year goals and his NBA aspirations.
Shyanne Sellers might be the player to fill Maryland women's basketball's void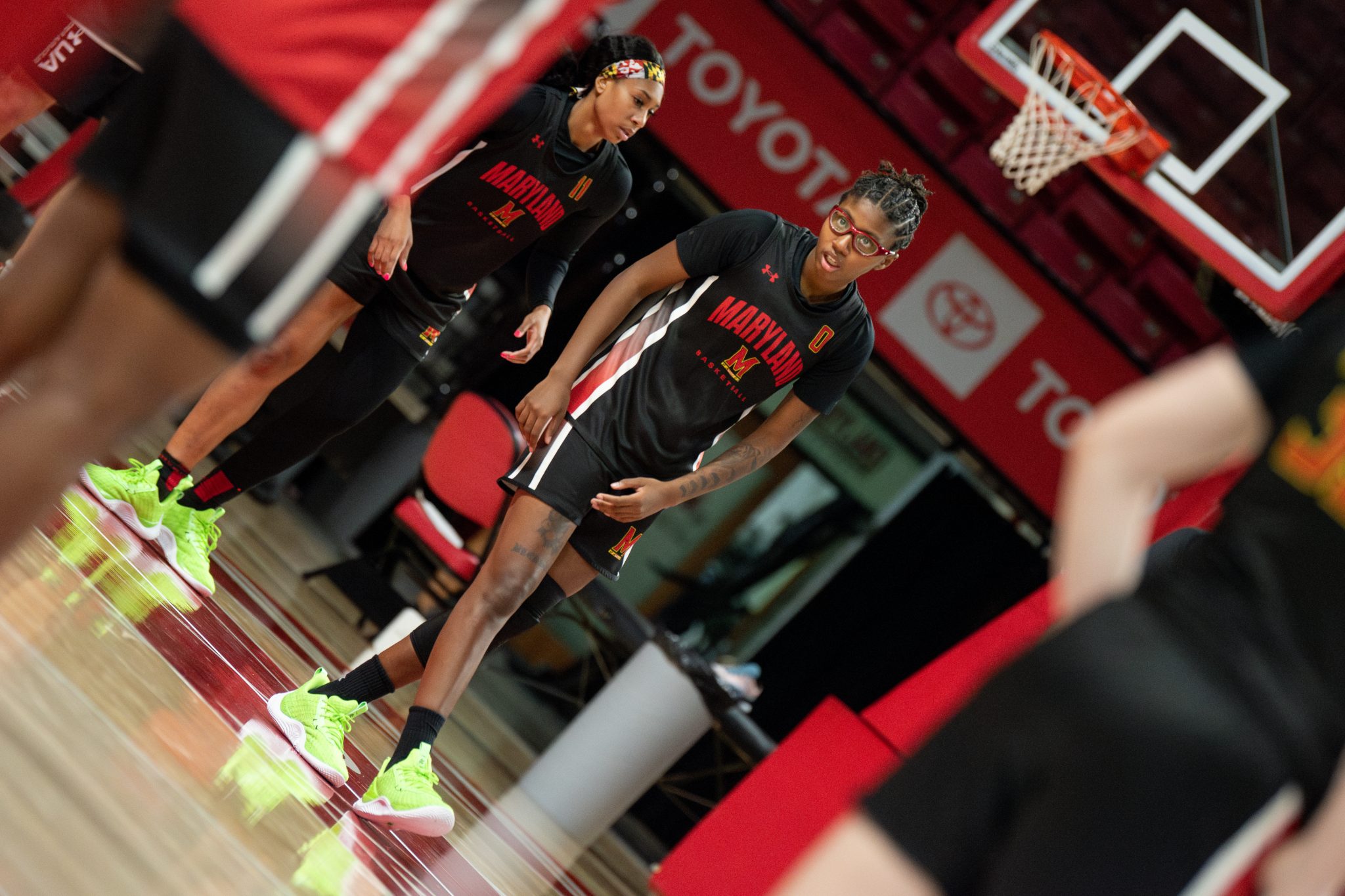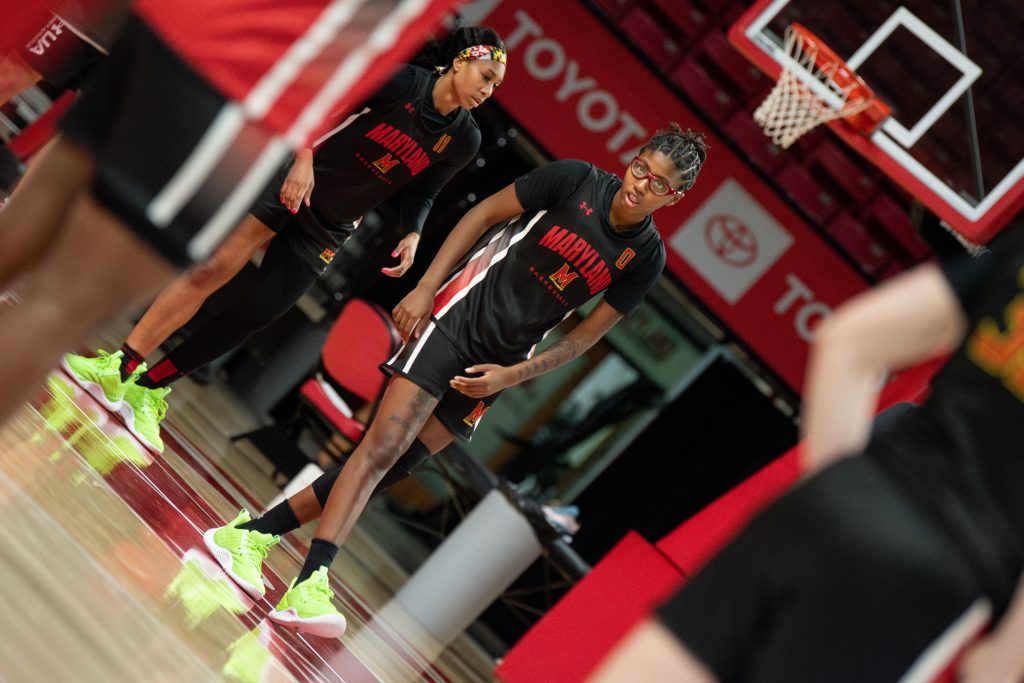 Maryland women's basketball might be prepared to approach this season with a focus on scoring by committee, but that doesn't mean players won't receive added responsibility.
For Shyanne Sellers, that means a new role as the Terps' point guard and primary ball handler. Maryland might look to the junior often with the departures of ball handlers Miller, Meyers and Elisa Pinzan.
"[We're] asking her to really have to do it all in terms of a point guard — scoring, defending, running the team," Frese said. "She's more than capable."
Sellers' experience with the U.S. women's under-21 team in a 3×3 competition over the summer could help her fill the void as Maryland's lead offensive player. Women's basketball reporter Olivia Janik recently detailed Sellers' experience in China and how it might benefit the Terps.
More preseason basketball reading
This week's schedule
Women's basketball
Maryland vs. Harvard on Monday at 7 p.m. (BTN+)

Maryland at South Carolina on Sunday at 1:00 p.m. (ABC)
Men's basketball
Maryland vs. Mount St. Mary's on Tuesday at 7 p.m. (BTN+)

Maryland vs. Davidson in Asheville, North Carolina, on Friday at 7 p.m. (ESPNU)

Maryland vs. UAB or Clemson in Asheville, North Carolina, on Sunday at 12:30 p.m. or 3 p.m. (ESPN2)