Welcome to The Diamondback Sports Digest. Every week, we send you a rundown of the latest Maryland athletics news.
Maryland football's October has been extremely spooky — it lost three straight games in the month. The latest — an embarrassing defeat to Northwestern — has the Terps' season spiraling in the wrong direction after a promising start.
In this week's newsletter, we'll look at where Maryland football goes from that loss, how Shyanne Sellers is working to become women's basketball's next star, a rundown of men's basketball's new additions and more.
What's next for Maryland football after its third straight loss?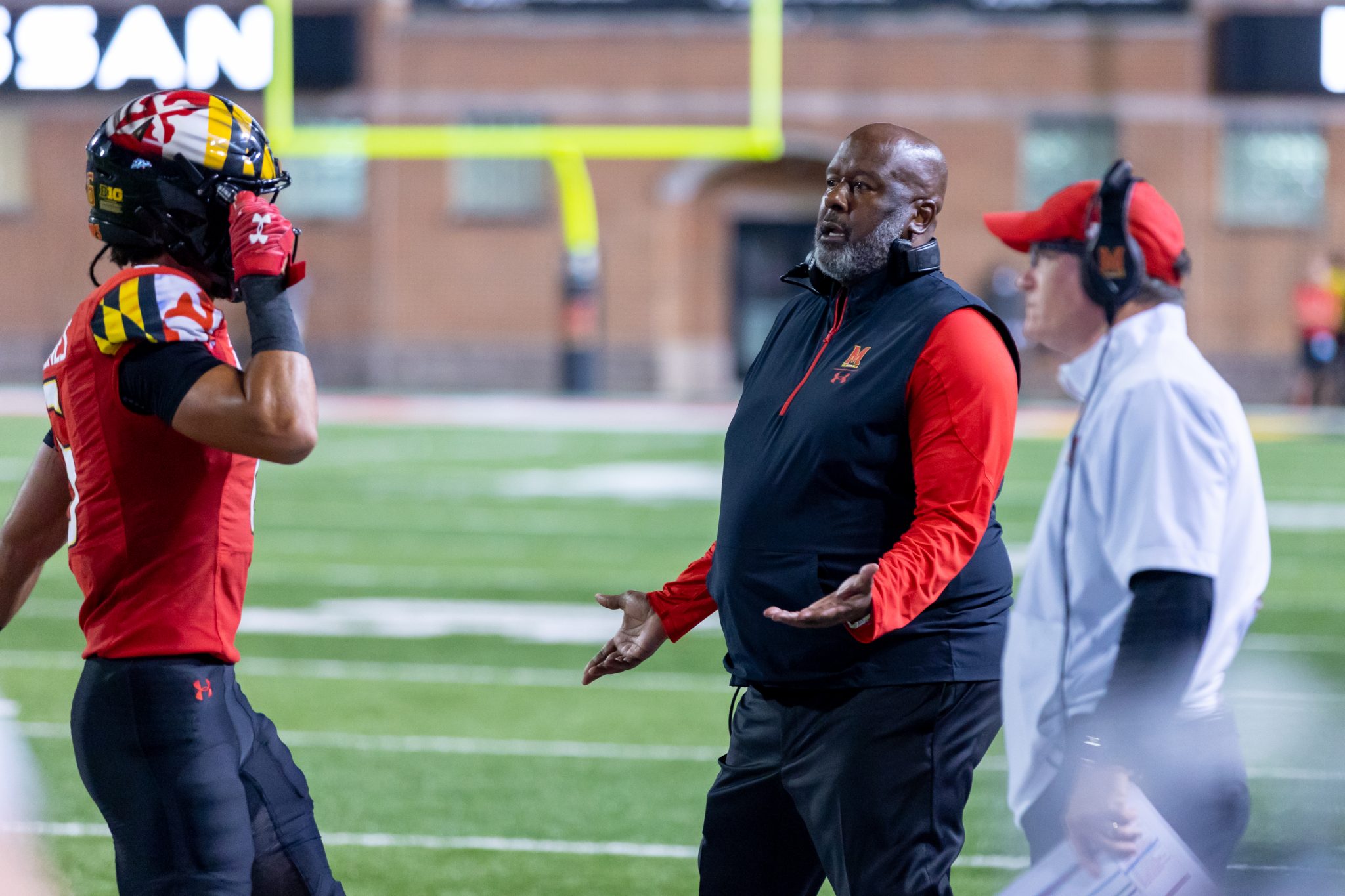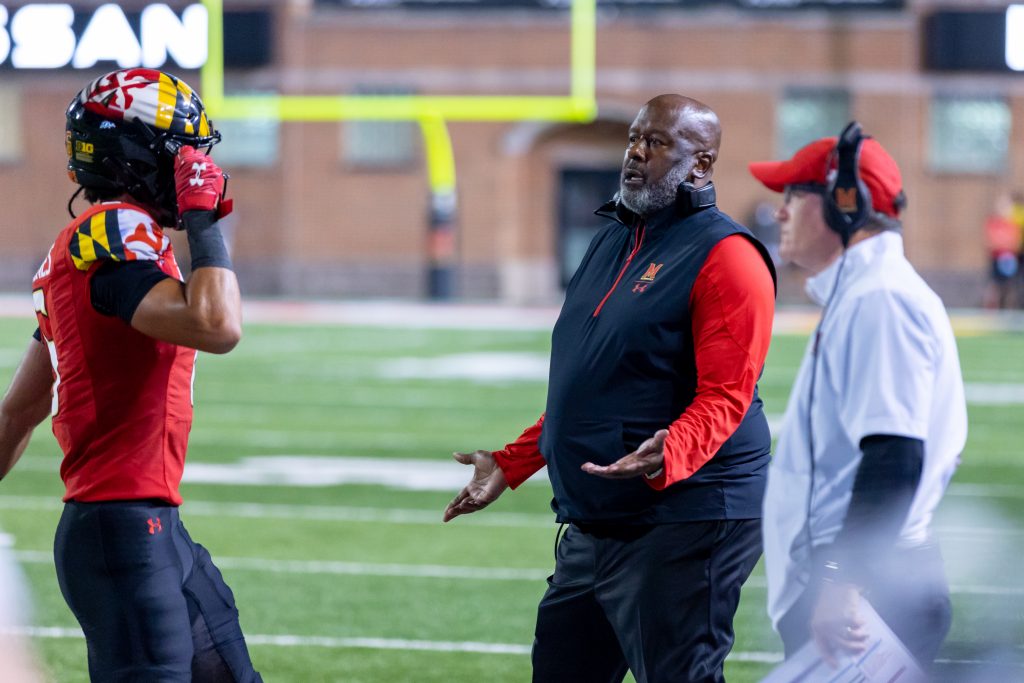 Taulia Tagovailoa stared down Corey Dyches over the middle of the field with under two minutes to play Saturday. A completion would have kept a potential game-winning drive alive. Instead, an overthrow became an interception that sealed Maryland's third consecutive defeat.
The Terps are 5-3. The team's goal this season was to improve on last year's eight-win record. Now, Maryland's ability to reach six wins and become bowl-eligible is in doubt. Football reporter Brandon Schwartzberg has more on what the loss means for the rest of this season.
"We gotta evaluate everything that we're doing," coach Michael Locksley said. "I have to evaluate what I'm doing."
Self-inflicted errors plagued Maryland Saturday. Tagovailoa turned the ball over twice, four personal fouls sparked Northwestern scoring drives and the Terps' offense struggled to convert in the red zone. My recap from Saturday breaks down how those errors added up to a terrible, horrible, no good, very bad loss.
Shyanne Sellers is ready to become a star for Maryland women's basketball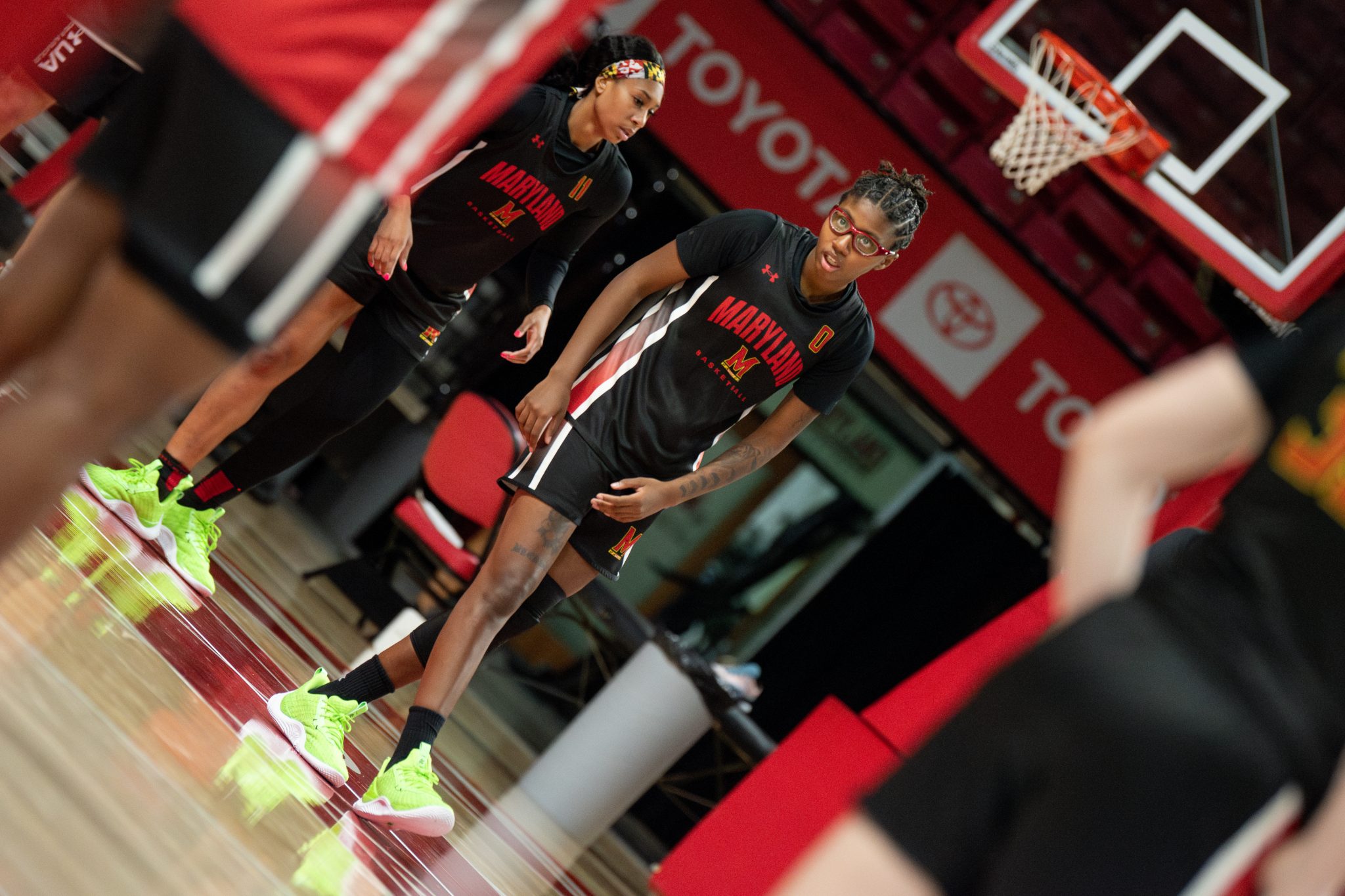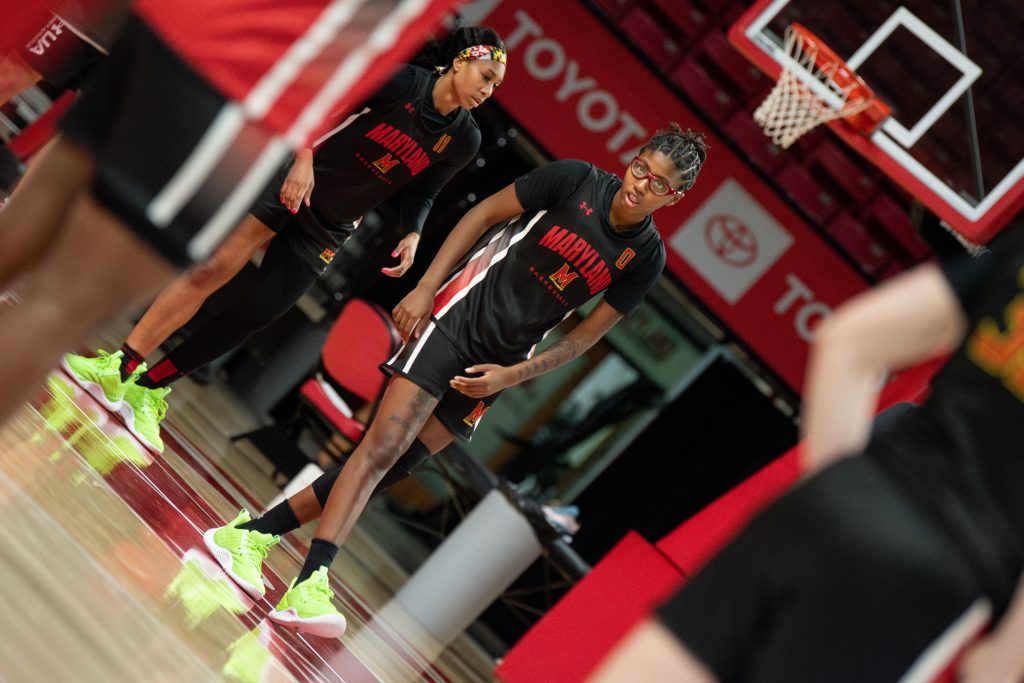 Sellers spent her offseason in China playing for the U.S. women's U-21 team in a 3×3 tournament. The unique style of basketball put more responsibility on players. The junior guard used the opportunity to grow as a leader on the court.
She'll need to step into a similar role for the Terps this season. Last year, Maryland lost its two leading scorers in Diamond Miller and Abby Meyers — a vacuum the Terps are asking Sellers to fill.
"[We're] asking her to really have to do it all in terms of a point guard — scoring, defending, running the team," coach Brenda Frese said. "She's more than capable."
Women's basketball reporter Olivia Janik has more on Sellers' summer and how she hopes to lead the Terps this season.
Kevin Willard's additions form a Maryland men's basketball team he can finally call his own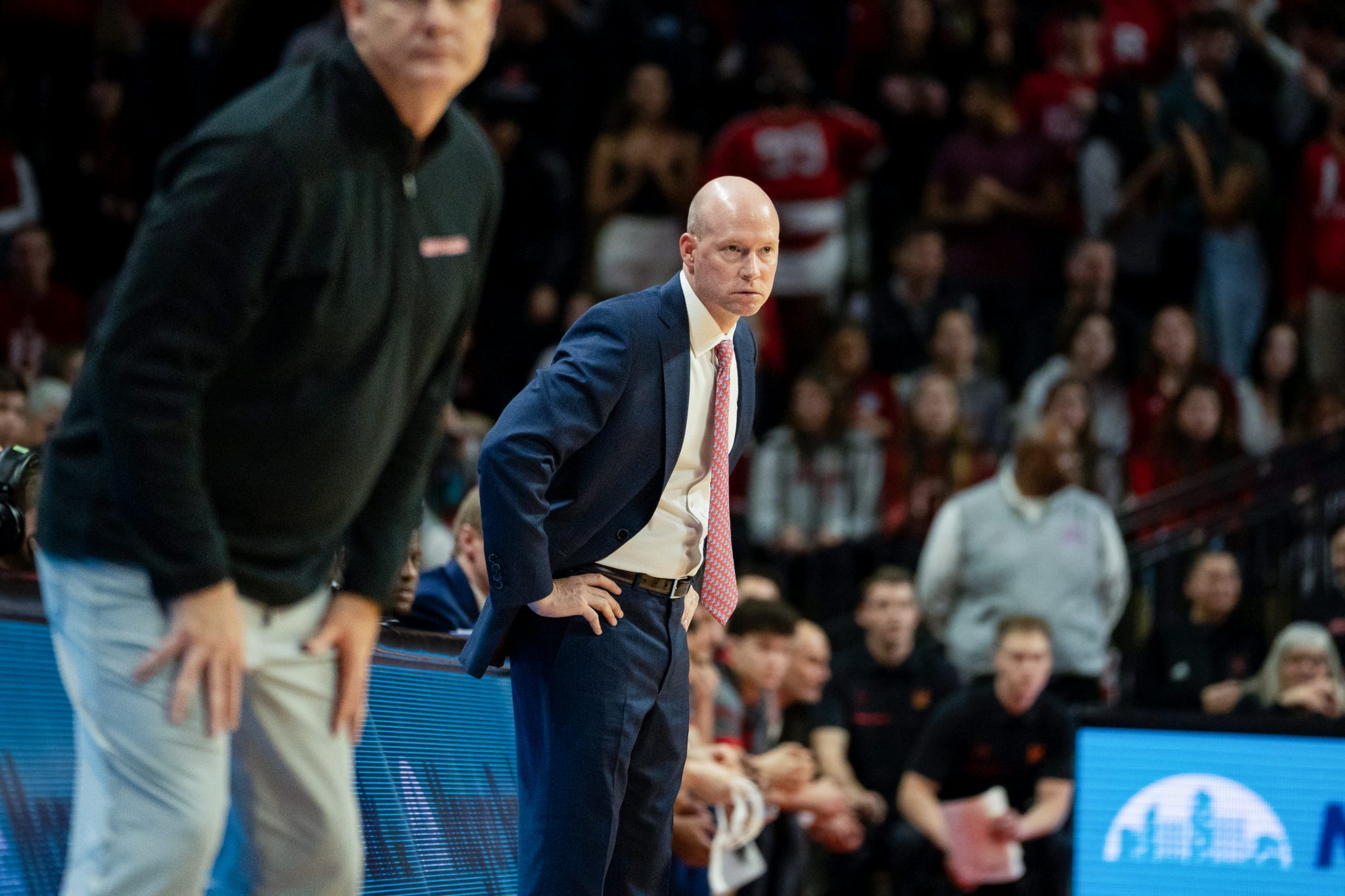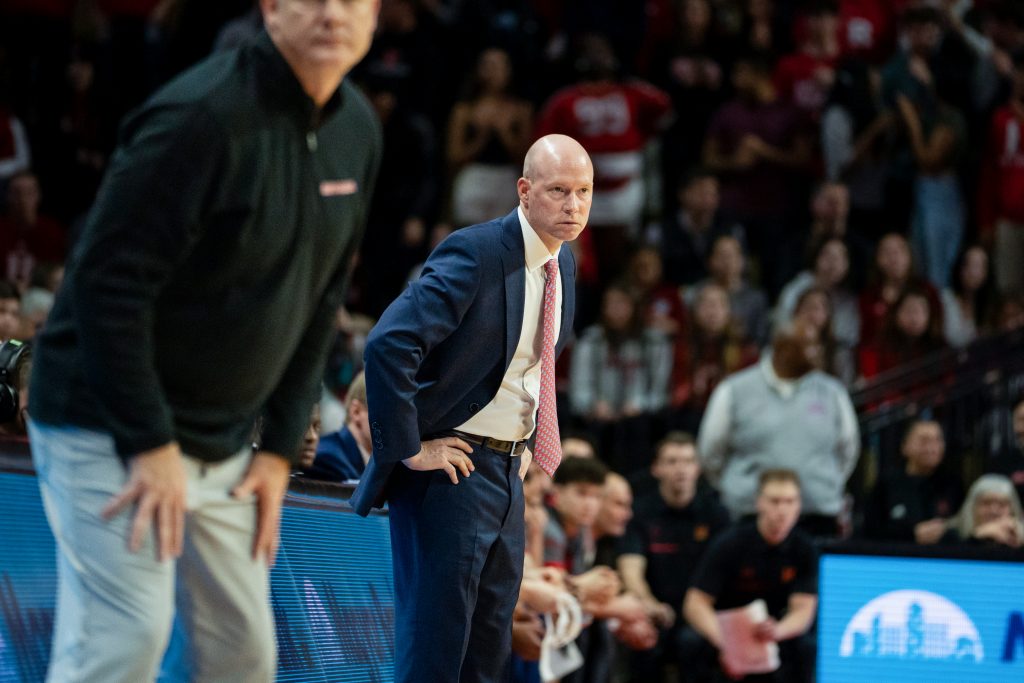 Willard largely inherited the Terps roster he coached during his first season last year. But entering year two, a talented freshman class and a couple impact transfers have the Terps molded to the coach's specifications.
DeShawn Harris-Smith and Jamie Kaiser headline the first-year players. Both figure to play prominent roles for Maryland this season. Indiana transfer Jordan Geronimo will also form a deep frontcourt trio with Julian Reese and Donta Scott.
"We're instilling toughness, we're instilling speed and grit," Scott said.
Men's basketball reporter Nicky Wolcott dove into how each newcomer fits into a new-look Terps roster.
Best bits
Stat of the week
Maryland football has not won the game following its bye week since 2016. Locksley is 0-5 in such games since taking over in 2019.
Game of the week
Football hosts No. 9 Penn State on Saturday. Maryland has beaten the Nittany Lions just twice since joining the Big Ten and lost to them 30-0 last year.