Welcome to The Diamondback Sports Digest. Every week, we send you a rundown of the latest Maryland athletics news.
Maryland football appeared the more prepared of the two teams early on in its matchup against No. 4 Ohio State. Unfortunately for the Terps, football games are longer than 20 minutes. They challenged the Buckeyes, but the Big Ten powerhouse eventually pulled away and handed coach Michael Locksley's squad their first defeat of 2023.
In this week's newsletter, we'll cover the loss in Columbus, the ins and outs of a Maryland women's basketball individual workout, a historic Maryland volleyball victory and more.
Maryland football drops first game this season in 37-17 loss to Ohio State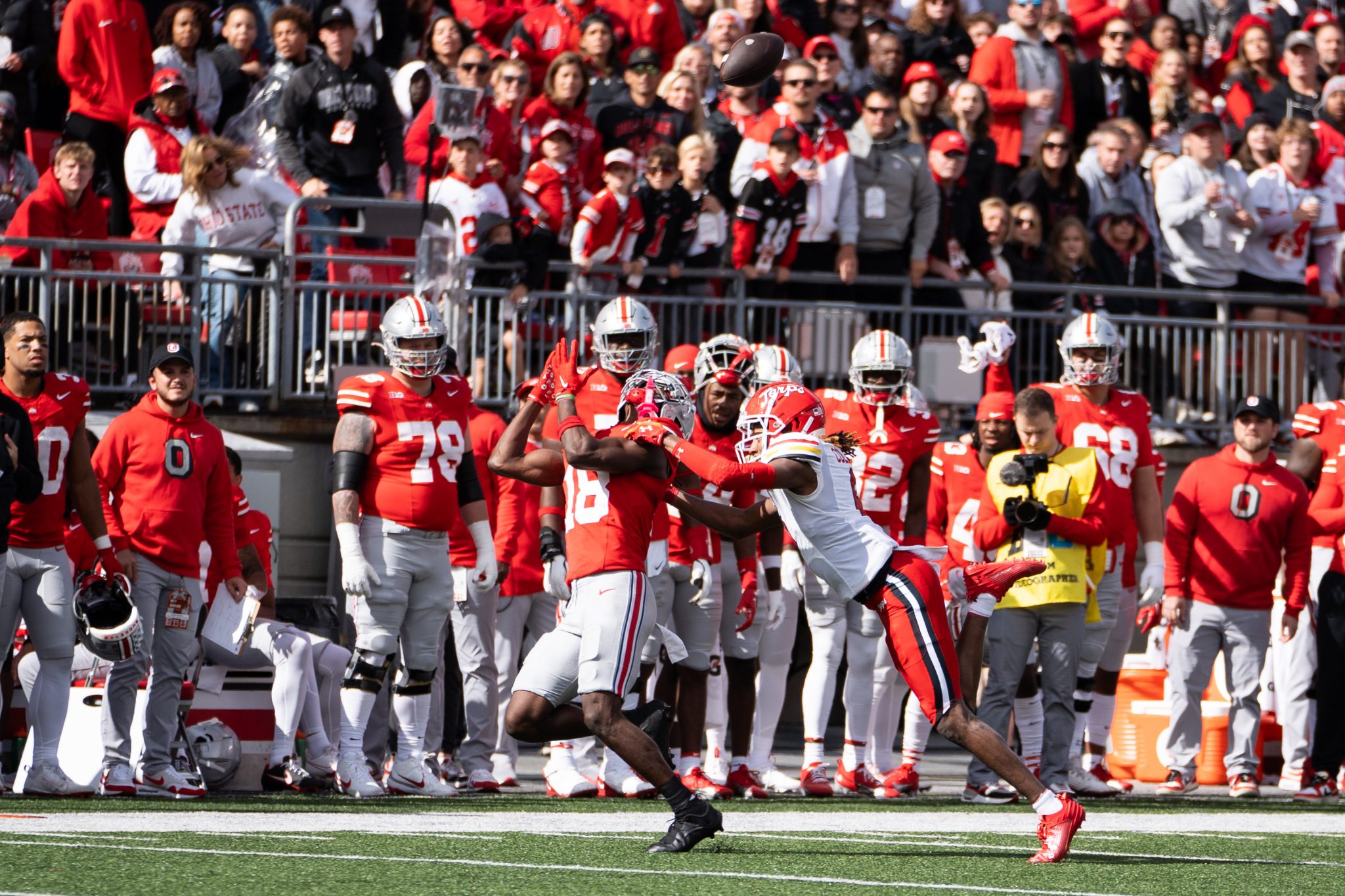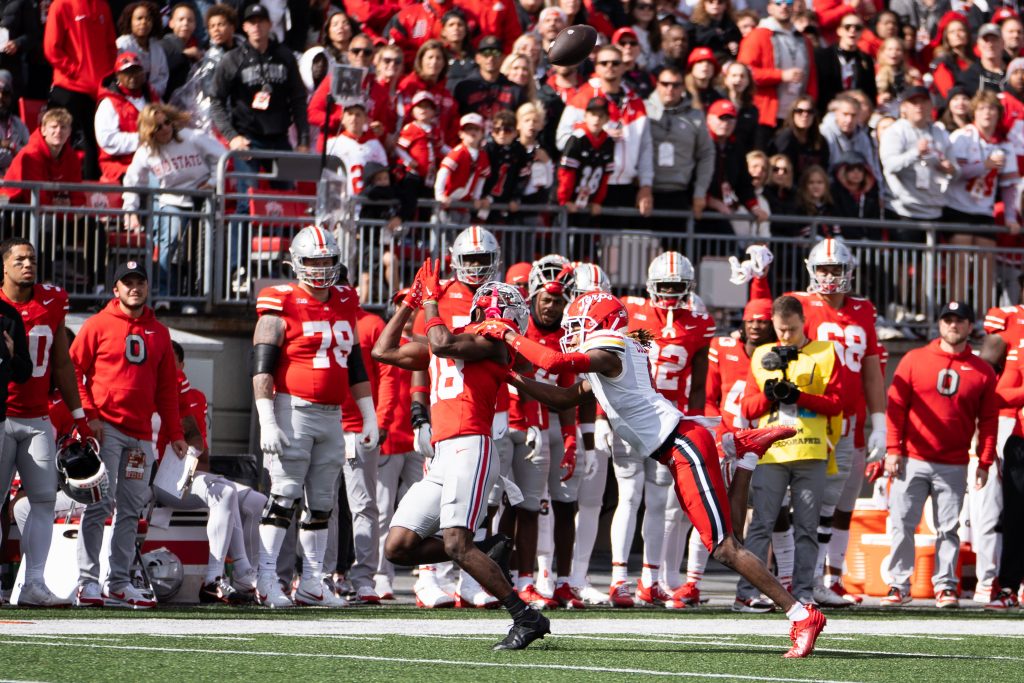 Maryland football entered Columbus with lofty ambitions of earning its first-ever win against Ohio State. But after a strong start, a Taulia Tagovailoa pick six gave the struggling Buckeyes a way back into the game.
Then, Ohio State wide receiver Marvin Harrison Jr. began to heat up. He torched a depleted Maryland secondary for eight catches, 163 yards and a touchdown on Sunday. Football reporter Brandon Schwartzberg has more on how the receiver sparked Ohio State's offense.
Tagovailoa added another interception and a miscue that cost the Terps a chance to pull ahead with a field goal seconds before halftime. Maryland hung with Ohio State for most of the game. But the Terps' opportunity for a statement win against one of the Big Ten's best slipped away in the fourth quarter.
Football reporter Taylor Lyons has more on the Terps' first loss of the season.
What is a Maryland women's basketball workout like?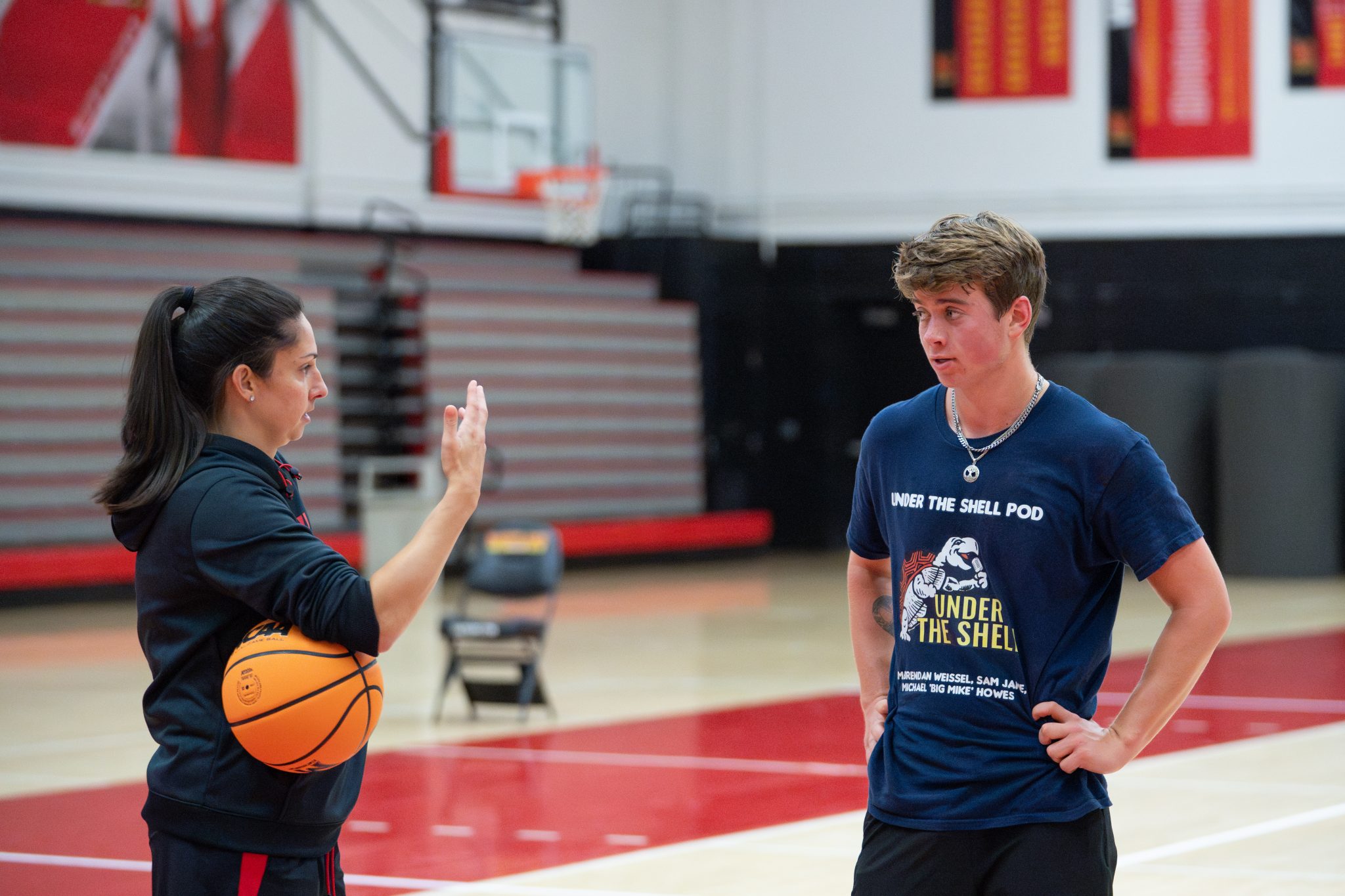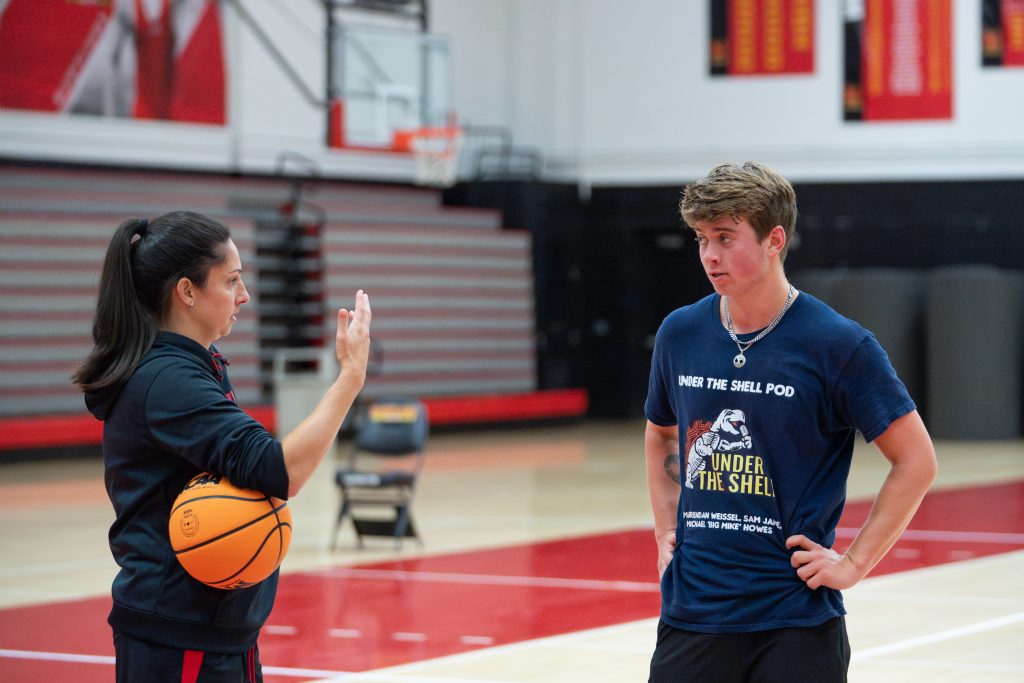 Maryland women's basketball assistant coach Jessica Imhof has coached all-conference-level players such as Diamond Miller, Chloe Bibby and Katie Benzan during her time in College Park.
But last week, she faced a very different challenge: Our "washed-up, 19-year-old student journalist" — his words, not mine — who hadn't played organized basketball since high school.
Women's basketball reporter Sam Jane ran through drills including ball-handling exercises, a pull-up shooting session and various other workouts to gain insight into the Terps' rigorous individual training program. Read about his very tiring experience here.
Maryland volleyball earns first-ever win against No. 16 Minnesota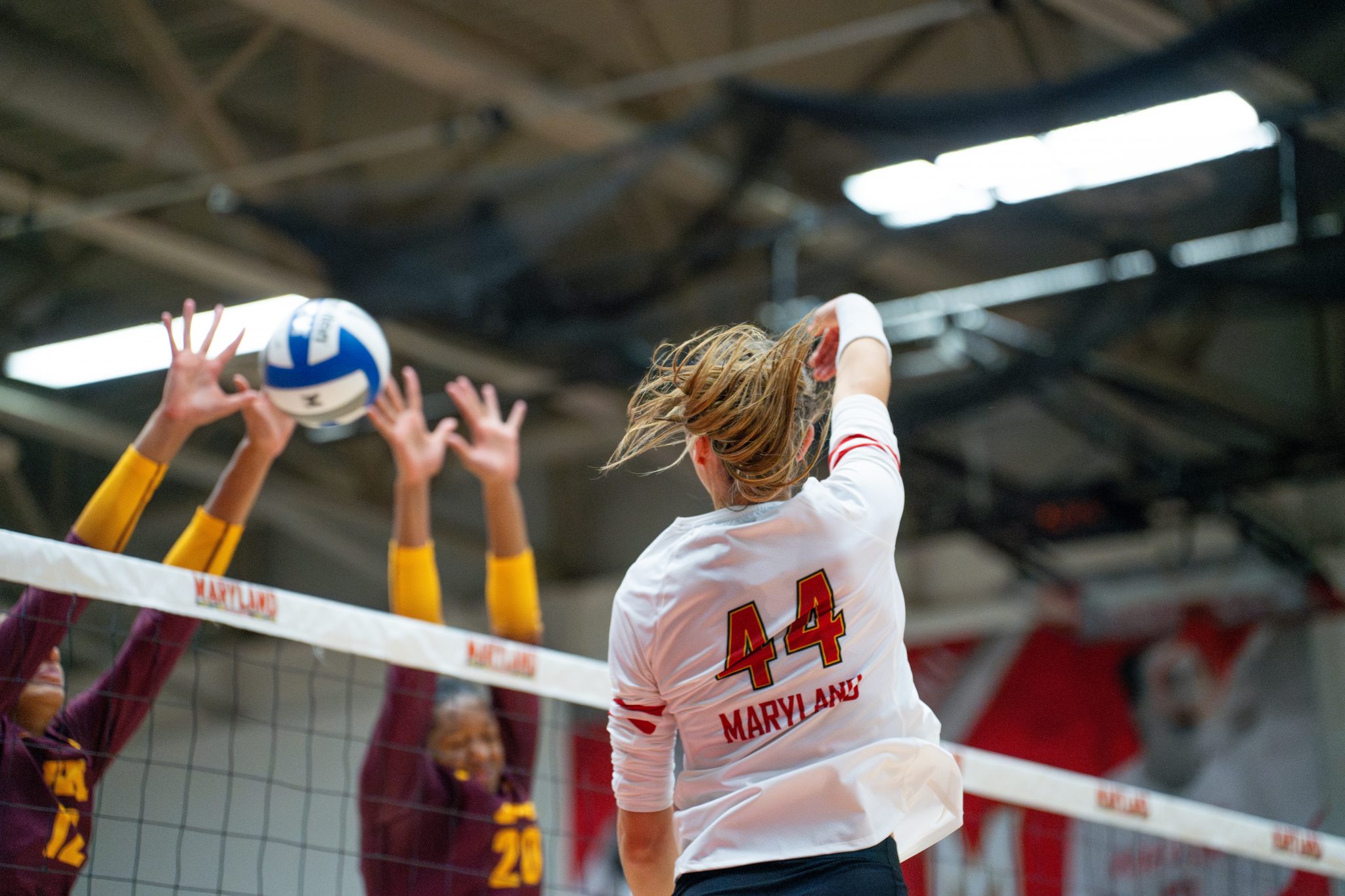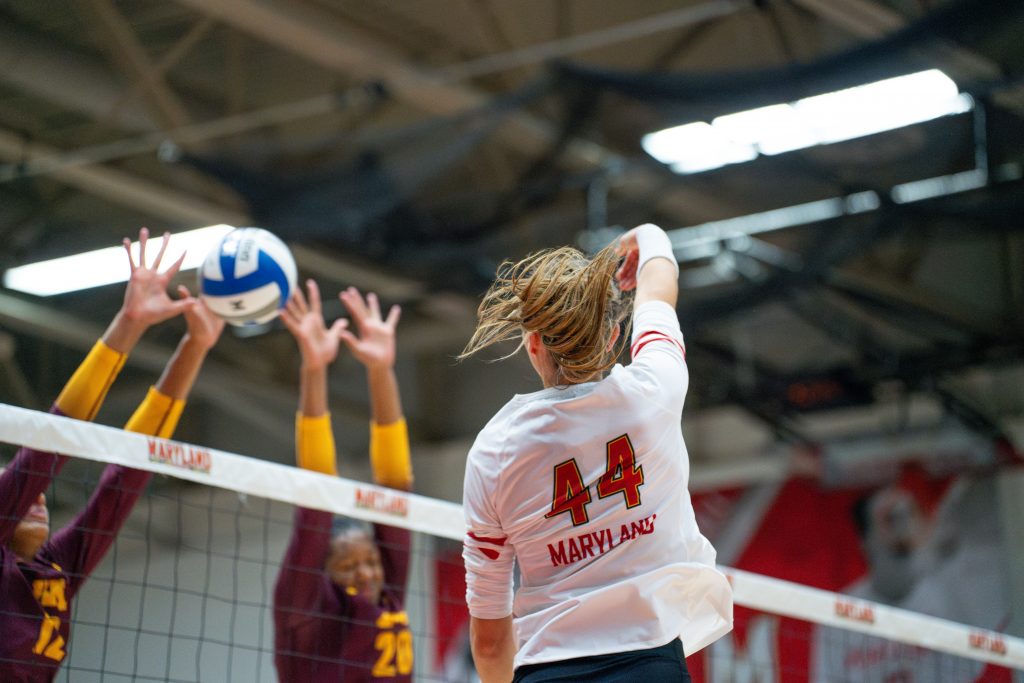 A tense Pavilion crowd erupted as officials awarded Maryland volleyball the deciding point in Friday's contest.
The Terps raised their arms in celebration as a Golden Gophers error awarded Maryland the fifth set and the team's first-ever win against Minnesota. The Terps roared back to win the final two sets of the match and improve to 1-18 all-time against the ranked Golden Gophers.
"It just feels awesome," senior outside hitter Sam Csire said. "For us to go in the locker room afterwards and have all of our alums in there and the water going everywhere, it just, it means a lot."
Volleyball reporter Tanner Malinowski has more on Maryland's historic victory. But the Terps couldn't carry their momentum from the five-set win over a ranked opponent into Saturday's 3-0 loss to Indiana.
Best Bits
Stat of the week
Maryland football held Ohio State scoreless on its first five drives for the first time since the Buckeyes' loss in the 2016 Fiesta Bowl.
Game of the week
No. 9 Maryland field hockey is preparing for a Big Ten showdown Friday against No. 15 Michigan in Ann Arbor.