Welcome to the first edition of The Diamondback Sports Digest. Every week, we send you a rundown of the latest Maryland athletics news. 
Fall sports are fully underway in College Park. In this week's newsletter: our first glimpse at Maryland football, a look at Maryland women's basketball's trip to a WNBA game, a field hockey bond that goes beyond the sport and more.
To get The Diamondback Sports Digest sent straight to your inbox each week, sign up here.
Terps imperfect but intriguing in season opener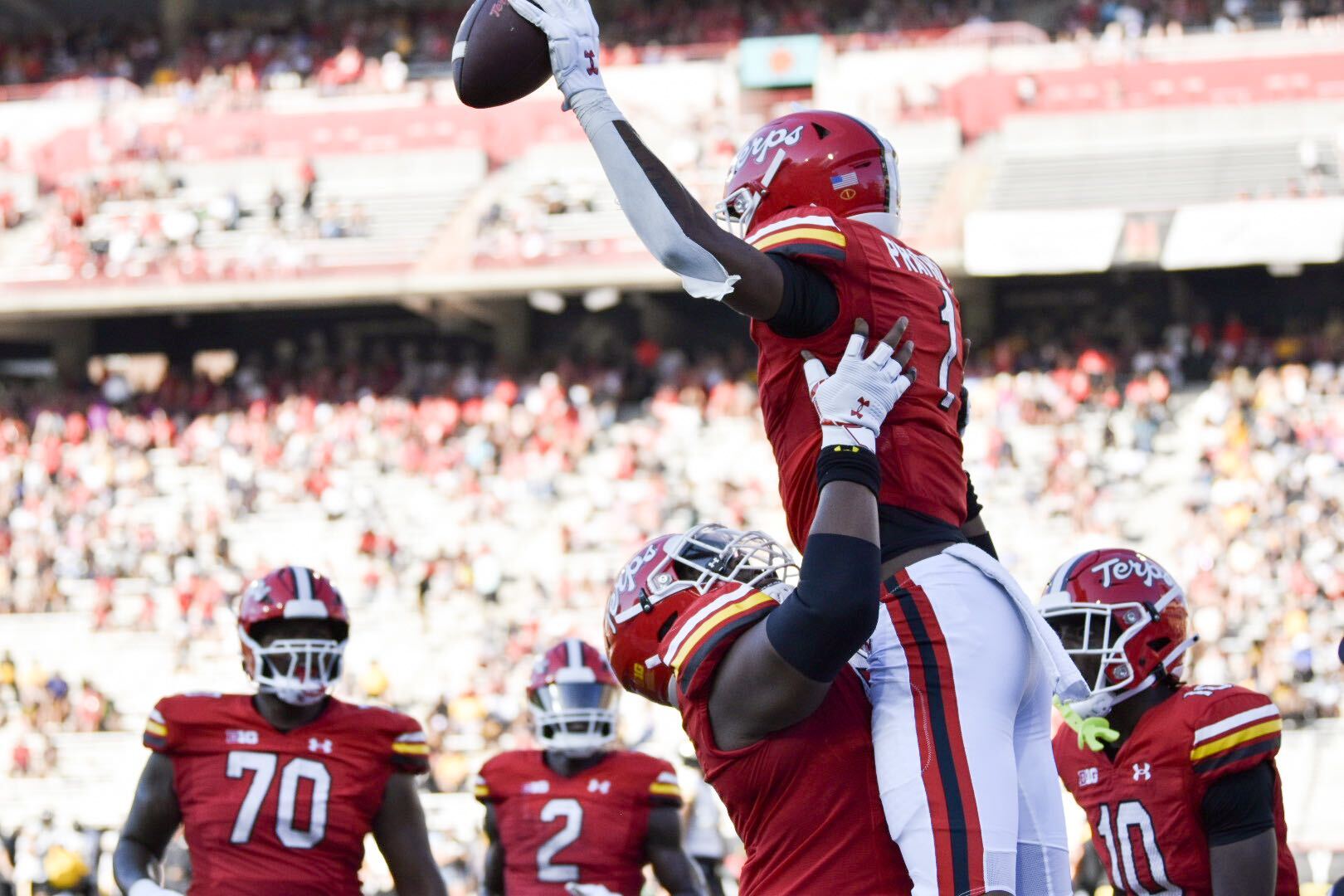 The long wait for college football ended for Terps fans Saturday. Maryland steamrolled Towson, 38-6, for the team's third consecutive season-opening victory. Football reporter Taylor Lyons has your game story.
Five different Terps found paydirt, including West Virginia transfer Kaden Prather. The wide receiver is one of many Terps who debuted Saturday under new offensive coordinator Josh Gattis, who's trying to inject some personality into the Terps' offense. Here's a look at what could change for the team.
Maryland, with quarterback Taulia Tagovailoa and a host of other weapons, isn't struggling for offensive potential. But the Terps' line remains a question mark.
Taulia Tagovailoa took snaps from three different centers in Saturday's win, while 13 Terps received snaps up front. Maryland's offensive line allowed six pressures against its FCS opponent. Football reporter Brandon Schwartzberg has more on the team's offensive line.
Maryland women's basketball cheers on former teammate at Mystics vs. Lynx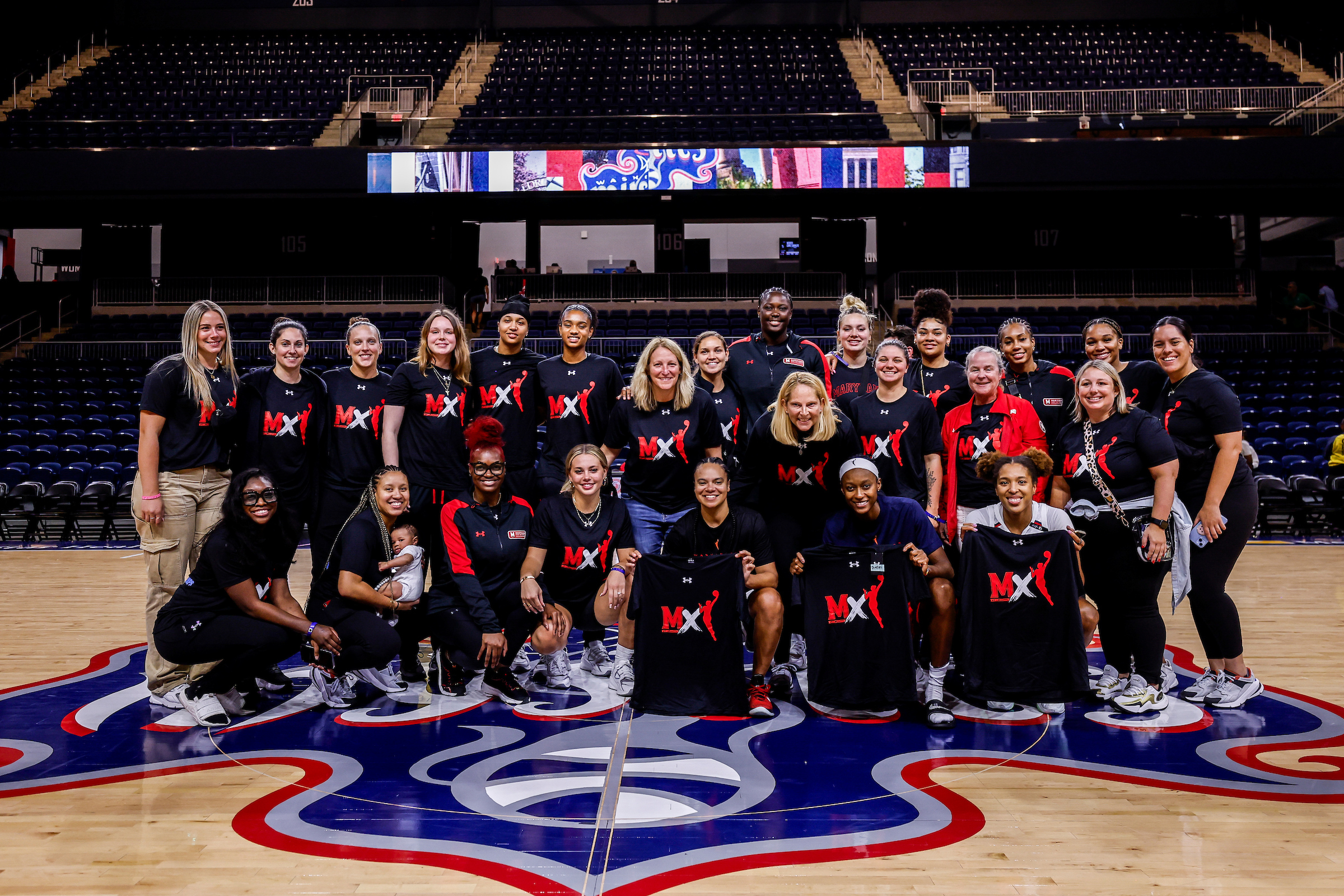 Much of the Maryland women's basketball roster traveled to Entertainment & Sports Arena in Washington, D.C., last Tuesday to take in a WNBA matchup that featured familiar faces. 
The Terps cheered on former star Diamond Miller as she and the Minnesota Lynx fell to the Washington Mystics, 72-83. The rookie scored 25 points in the matchup and shared the court with fellow Maryland women's basketball alumni Kristi Toliver and Shatori Walker-Kimbrough.
Women's basketball reporter Sam Jane sat with the Maryland team during the game for a first look at the Terps' early-season chemistry. Here's what he saw. 
Love Island, Marathon Deli and Maryland field hockey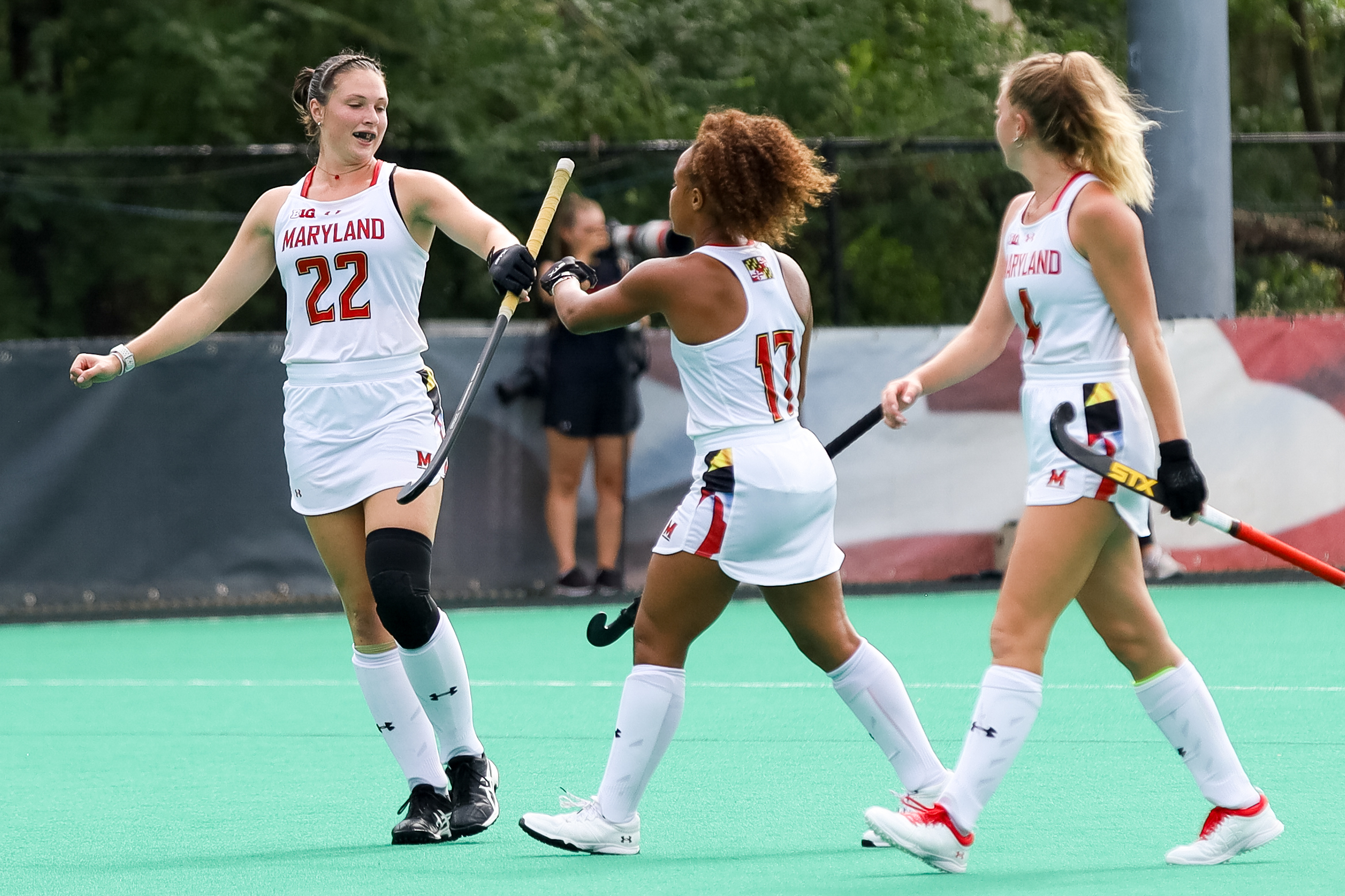 While Maura Verleg and Rayne Wright are best known for their connection on the field as co-captains of the Maryland field hockey team, their bond off of it is just as strong.
The duo joined the team during the pandemic and quickly bonded over the reality TV show Love Island. Verleg and Wright also frequent Marathon Deli, visiting about twice per week for gyros and subs. Of course, they also share a box of fries soaked in the deli's signature Marathon Sauce.
Verleg and Wright both star in a Maryland defense that's kept three shutouts in five games so far this season, and they look to provide a backbone to a Terps team that's consistently competing for national championships. Field hockey reporter Holliday Woodard spoke to them about their friendship.
Best bits
Stat of the week
Maryland football held Towson without a touchdown on Saturday — the third consecutive game the team has done so. The last time Maryland didn't allow a touchdown for three straight games was in 1976.
Game to watch
No. 20 Maryland men's soccer renews its Labor Day rivalry against Virginia on Monday in Charlottesville at 7 p.m. The Terps are 1-1-1 this season and trounced the Cavaliers 6-1 at Audi Field last year.