Each semester, Jessica Roffe, assistant director of the University of Maryland QUEST Honors Program, is tasked with finding 18 corporate partners for the next semester's experiential learning projects.
Through QUEST alumni and other sources such as LinkedIn, Roffe finds clients that can fund projects, are interested in student perspectives and offer worthwhile projects that will test and improve student skills.
Programs such as QUEST in the business school and the information studies college's iConsultancy Experiential Learning Program require students to complete capstones that include partnering with corporations or other entities for hands-on experience applying skills learned throughout their time at this university.
But there's a hitch — the turnaround for client contracts is bogged down because there is only one person to handle each collaboration between students at this university and companies.
Adam Grant, director of the University of Maryland Research Security Office, is currently the sole handler of corporate sponsorships for experiential learning programs on the university side.
"It's 100% me right now," Grant said.
According to Grant, contracts for partnerships for student programs were once handled by this university's general counsel and research administration offices, the latter of which was already facing an incredible volume of research contracts and grants.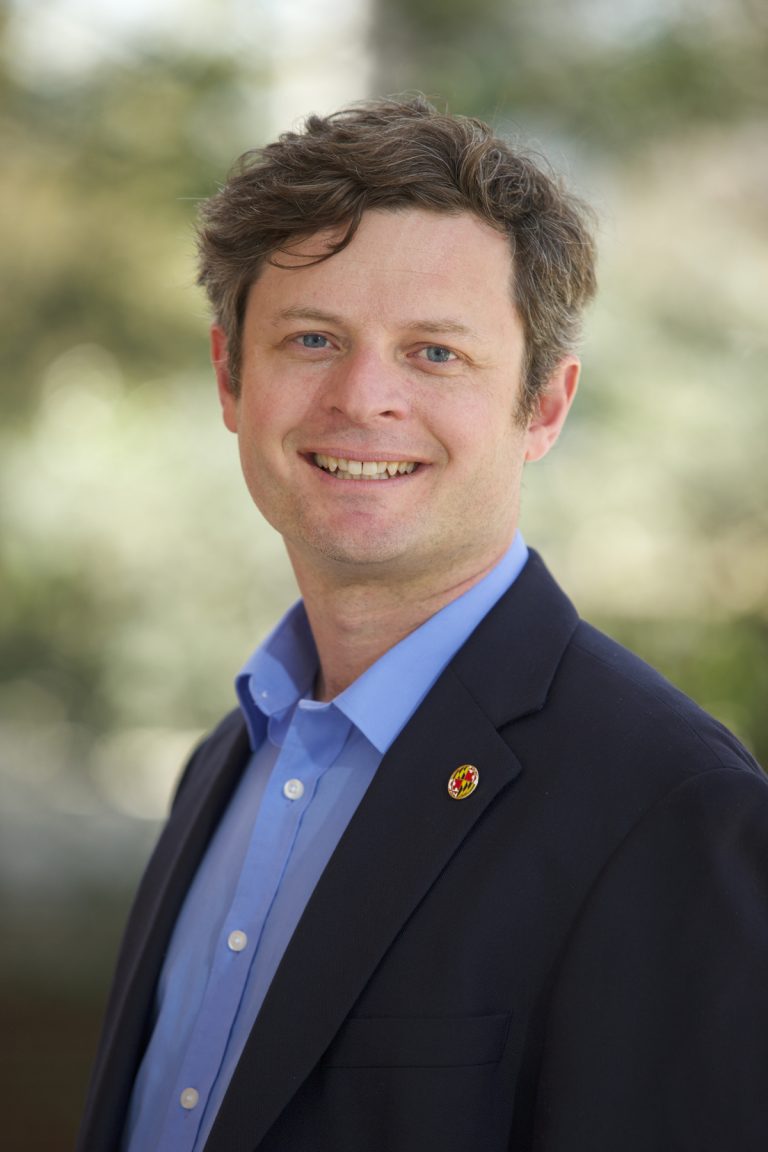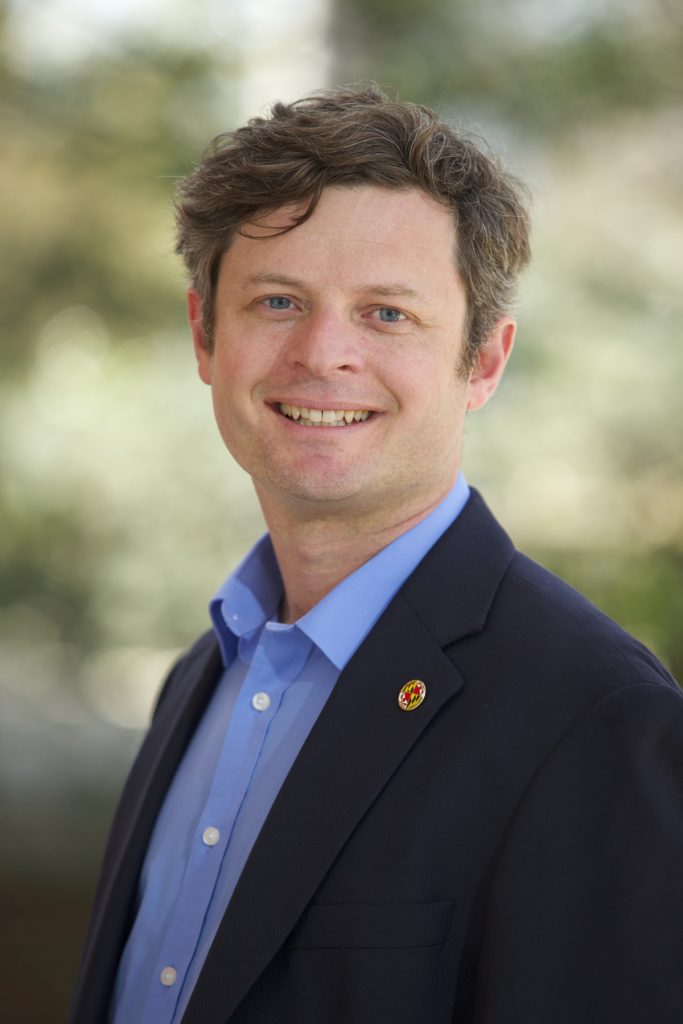 "We have a huge university that manages $600 million of grants and contracts, and it's only somewhere around 30 people [handling them]," Grant said. "In terms of the turnaround time, it sometimes takes too long to deal with all of these course agreements in the academic cycle."
[UMD employees union lobbies in support of telework, collective bargaining bills]
Four years ago, Grant began to help the research administration office because of his background in contracts, and now, through a temporary position, Grant is the main person doing the job.
There are several offices in the university that work with corporate contracts, but for students specifically, Grant said, the job isn't one size fits all. Not all partners are the same — business school partners may be more commercially-interested, whereas information studies college partners are often non-profits and municipal organizations.
These organizations also have different interests to protect, Grant said. Some sponsors are more interested in the intellectual property rights of the project results, while others are more concerned with the confidentiality of information shared through the projects.
These contracts are also in place to ensure the ultimate interest of this university is met — that students' intellectual property rights are protected and they are shielded from legal liability from unintended breaches of contract, Grant said.
This university's negotiation of corporate contracts for student programs has not had its own office before because handling them requires specific skills and the contracts aren't the same as other things like grants, Grant said. To limit risk, the university often uses a template agreement, but this does not always prevent friction between university and corporate interests.
There have been semesters where a company pulled out at the last minute because of contract woes, Roffe said, leaving her "scrambling" to find another project in time for the semester. Certain companies have also declined to participate in partnerships at all after reviewing the terms.
"It would definitely be helpful to have more support for these types of projects because there are many departments around campus trying to create capstone programs like QUEST's, and it's impossible for one person to manage all of the questions that companies may have about legal terms," Roffe said in a statement.
Bill Kules, director of the iConsultancy program, said since Grant took on his temporary role in contract administration, securing partnerships has been less challenging on his end and the program is not currently losing deals due to contract delays.
However, Kules also noted in an email to The Diamondback that the lack of a permanent position leaves uncertainty about how corporate contracts for student programs will be supported in the long term.
This manpower limit on contract processing could be detrimental, as many students have benefitted from experiential learning projects with corporate partners.
[UMD alum Tyler Denk on Forbes 30 Under 30 for $20M-valued newsletter platform]
Ishaan Kapur, senior accounting and finance student, worked on a team to create a system for coordinating the outgoing truck schedule for Tulkoff Food Products as part of his QUEST capstone. In the day-to-day, Kapur acted as the client liaison and a manager of sorts, rallying the project team, sending the clients information, and negotiating between the two parties' expectations.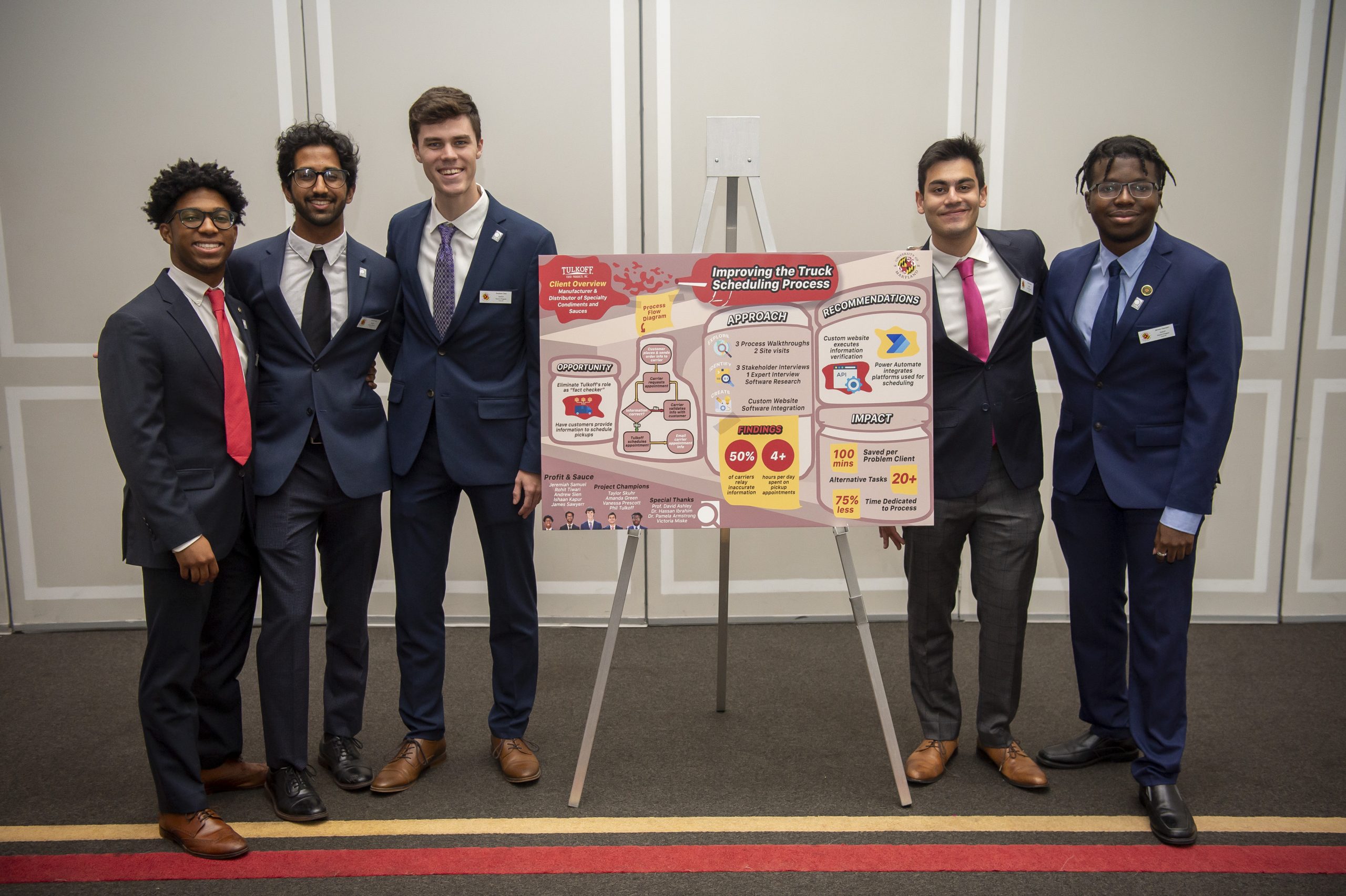 "What being the client liaison taught me is that you have to be comfortable with flexibility and you have to be comfortable with the uncomfortable," Kapur said. "It was a lot of coordination and people management both internally and externally."
Jessica Strongin, a senior chemical engineering major, undertook a project with seasoning company McCormick & Co. Alongside her team, Strongin utilized data analysis tools to track correlations between relative humidity, temperature and factory productivity on a live, monthly and per-seasoning basis. Strongin and her team were even able to visit the factory for which they were developing the tool in Hunt Valley, Maryland.
Consulting for a real company made the experience of working in the industry more "tangible," Strongin said.
"You're able to really integrate yourself into this new culture, which will end up shaping the final product that you give them," Strongin said. "I think that it's important for the professional realm because whenever you're trying to make something new, you always have to have the people who are going to use it in mind."
Grant explained that the provost's office is looking to streamline the process of creating contracts for corporate partnerships with student projects by consolidating the function into a single office.
"Under the new provost's strategic initiative, there's a big desire to grow experiential learning programs," Grant said. "The [provost's] office is looking to find out a more permanent home for the management of these kinds of contractual agreements."