Maryland Gov. Larry Hogan joined state and university leaders at the University of Maryland's Physical Sciences Complex Monday morning to announce the Maryland Mesonet Project.
A mesonet is a network of automated weather observation infrastructure that can take frequent and reliable atmospheric measurements. This data transfers to a central server for display on a user-friendly website with visualizations to convey the information.
The state has contributed $4 million to the project, which will help emergency management personnel make critical decisions about preparedness and deploying resources for the public, Hogan said.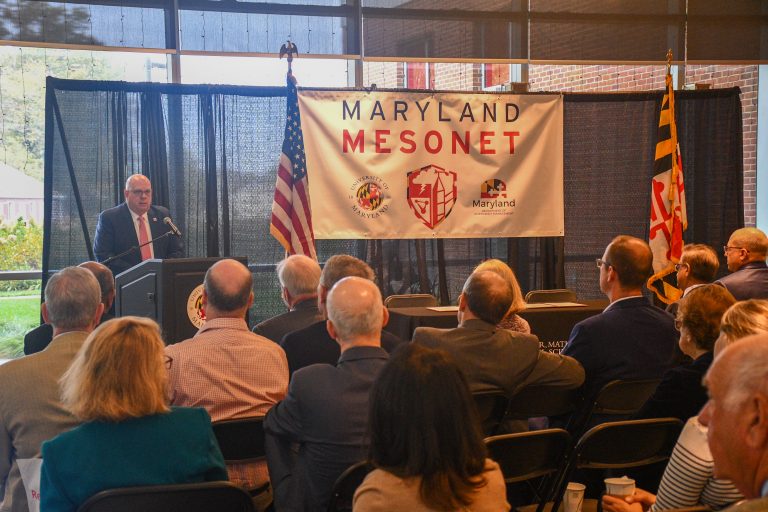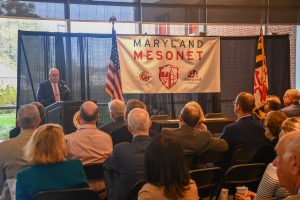 The "world class network" allows scientists to have an earlier lead time for severe weather warnings and alerts, Hogan said.
"We're laying out a roadmap for a more weather-resilient Maryland," he said.
This university's atmospheric and oceanic science program is frequently ranked in the top 10 nationally, according to Amitabh Varshney, dean of the computer, mathematical and natural sciences college. The department will contribute to the mesonet program's development.
['Only rain down the drain': UMD students paint drains to prevent pollution]
Varshney said projects such as this are a critical part of this university's mission as the state's flagship institution.
"The department's faculty members and students are excited to build this network of weather towers across the state that will drive data-driven decision making," Varshney said. "I can't wait to see the Maryland Mesonet come to life."
The project comes after a massive storm over the summer wreaked havoc through College Park, uprooting trees, knocking out power and destroying a house on Lakeland Road.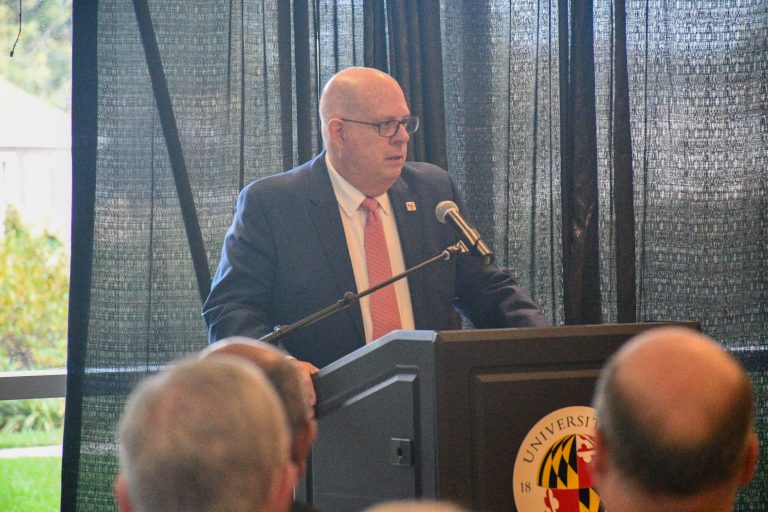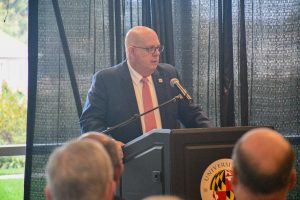 As climate change continues, scientists expect extreme weather events to strike more frequently. Data from the Maryland Mesonet could give ample warning for researchers to predict the scale of such events and prepare neighborhoods to evacuate.
"This partnership's work will better protect our children, families, communities and businesses from dangerous storms and floods," Provost Jennifer King Rice said. "Our state will have improved regional weather forecasts and weather warnings and ultimately, the Maryland Mesonet will save lives."