Parker Leipzig, staff writer
Score: 5/10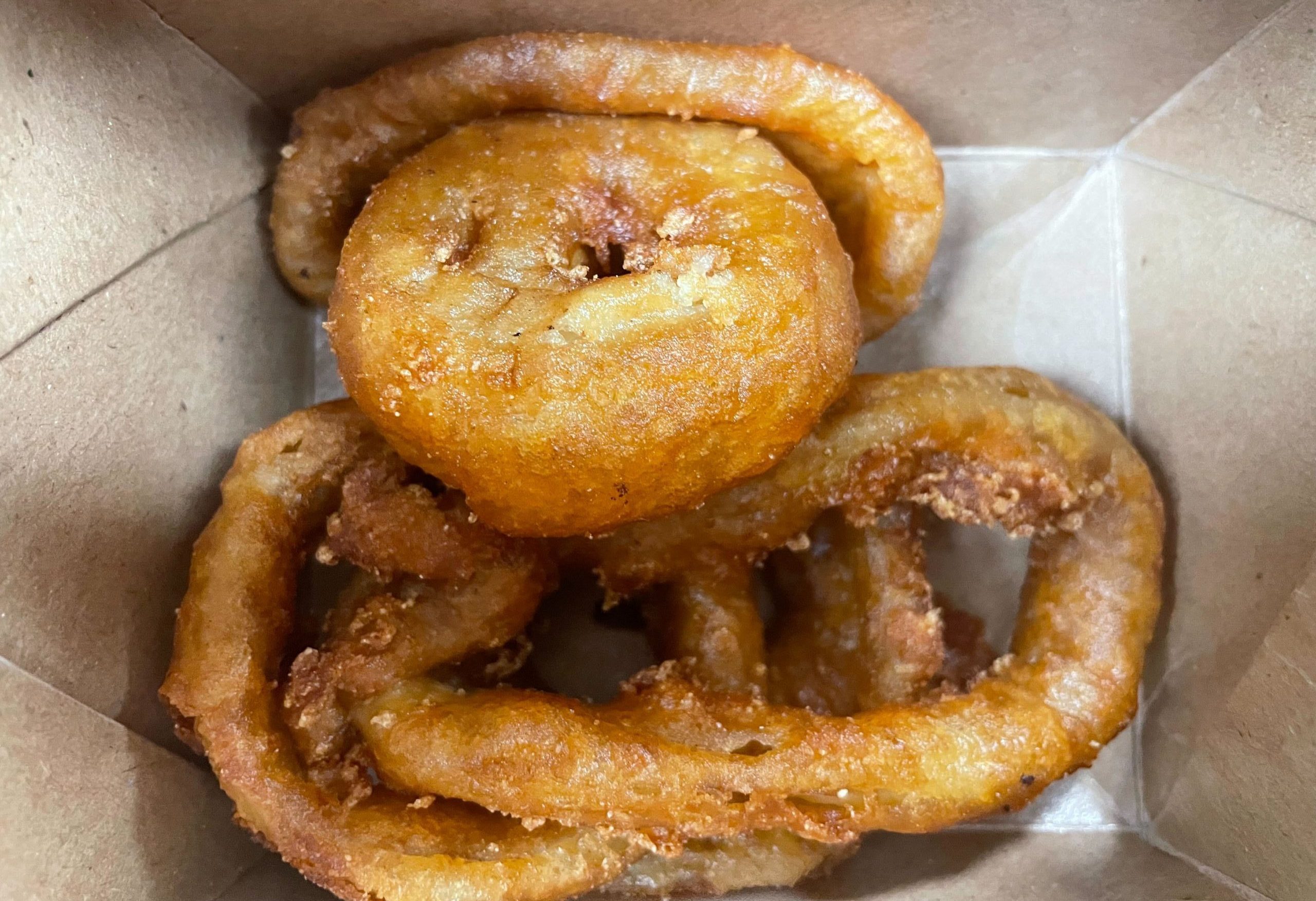 Perhaps I ordered wrong, but the onion rings were quite subpar. They came in a sad and broken paper box, and they were all extremely oily and not very crisp. I am not an onion ring connoisseur, so I can't really speak to how these compare to others, but I do know these did not provide anything special. I would say pictures don't do it justice, but sadly this is quite accurate. I wouldn't say don't go to the grill at all though, as I have heard other items are better, and it might be a nice way to use your unwanted dining dollars.
Nene Narh-Mensah, staff writer
Score: 6/10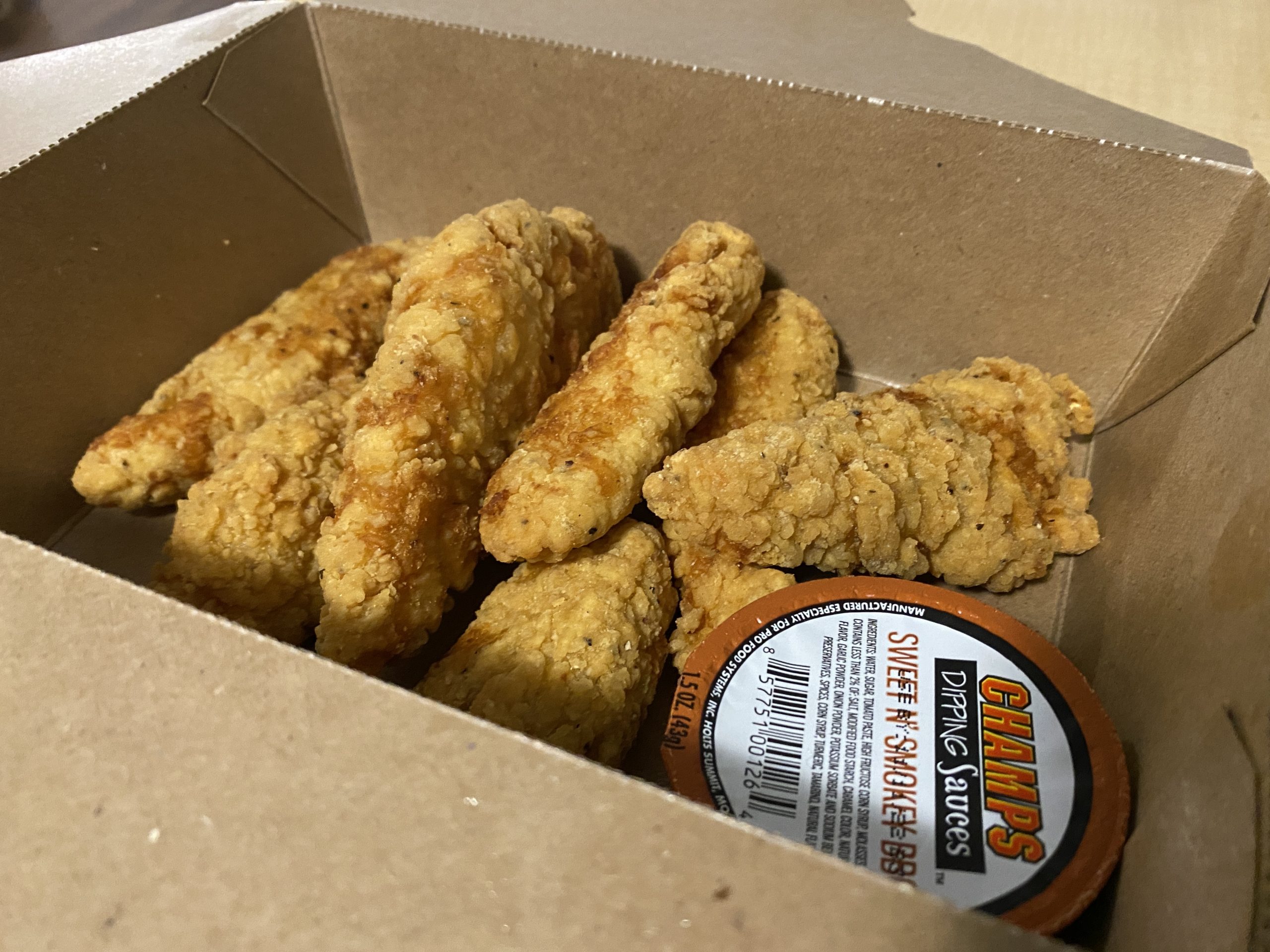 You can't go wrong with a good chicken tender. On one hand, I would expect a women's basketball school like this one to ace a stadium classic. On the other hand, I didn't want to get my hopes up too high. Honestly, it met my expectations. They were crispy on the outside, soft on the inside. It's got a nice chew to it. They were fairly well salted with a bit of pepper on it, but those are the only flavors on the standard tender. If you want to add flavors you'll have to get a sauce on the side. I chose the barbecue sauce, and it paired nicely with it. You also get a great portion, considering the price as well. It's nothing special but it'll lift your mood — and that's all you can really ask for.
Olivia Janik, sports writer
Rating 4/10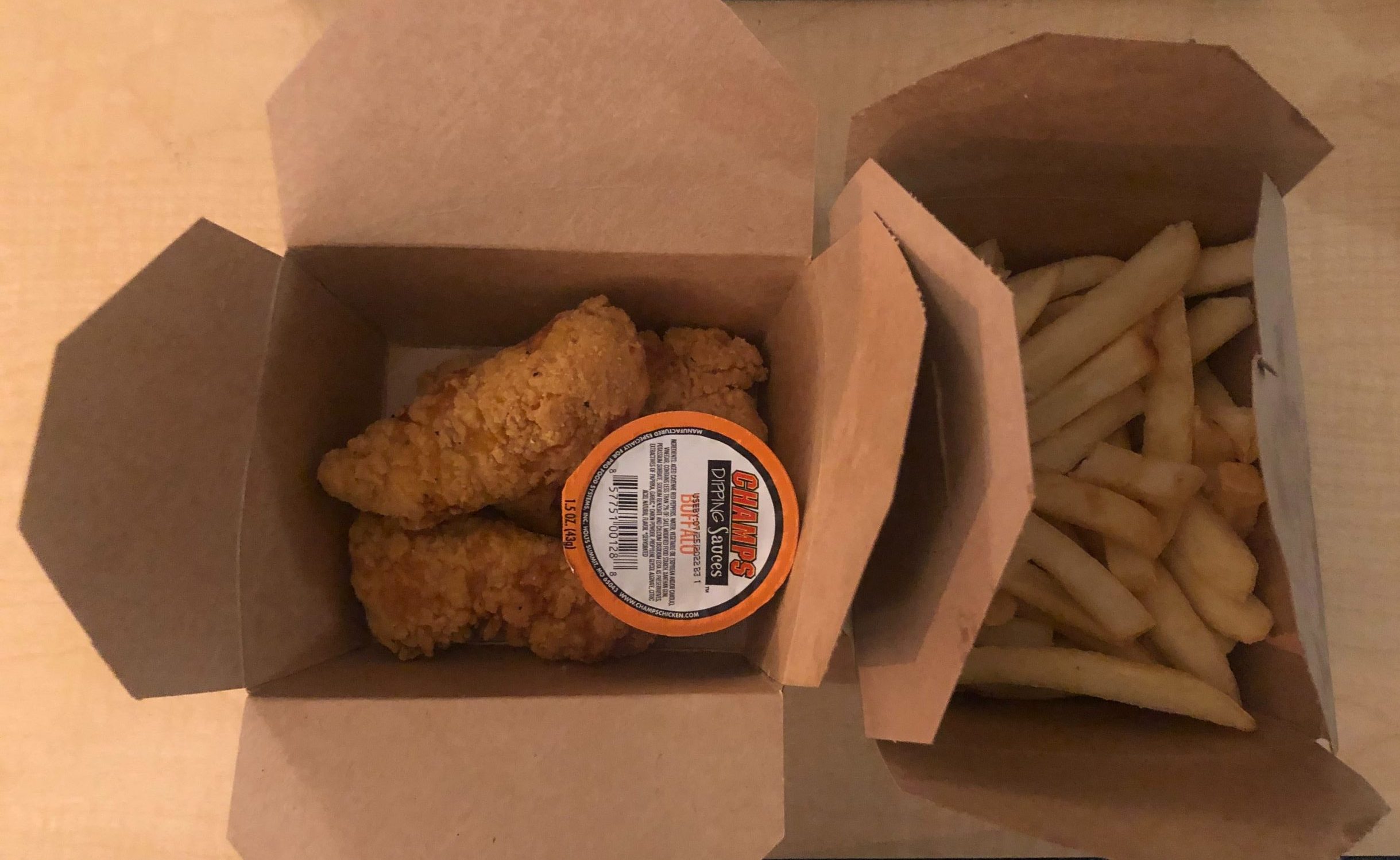 I was so excited for the South Campus Grill to open because it's close to both my apartment and the newsroom, which is great for nights when I don't feel like cooking. But the long wait for the grill was not worth it. I ordered three chicken tenders and a regular fries. The tenders were average, warm and crispy and paired with the Buffalo sauce I got, pretty flavorful. But they didn't really stick out to me. The fries on the other hand, fell completely flat. I felt like I was just eating a potato — an unsalted potato at that. Typically, I'm of the belief that chicken nuggets or tenders are best with fries on the side, but I'm just getting the chicken tenders from now on.

['A fully mediocre experience': The Diamondback tries the Dunkin' Shamrock Macchiato]
Jenna Bloom, designer
Score: 2/10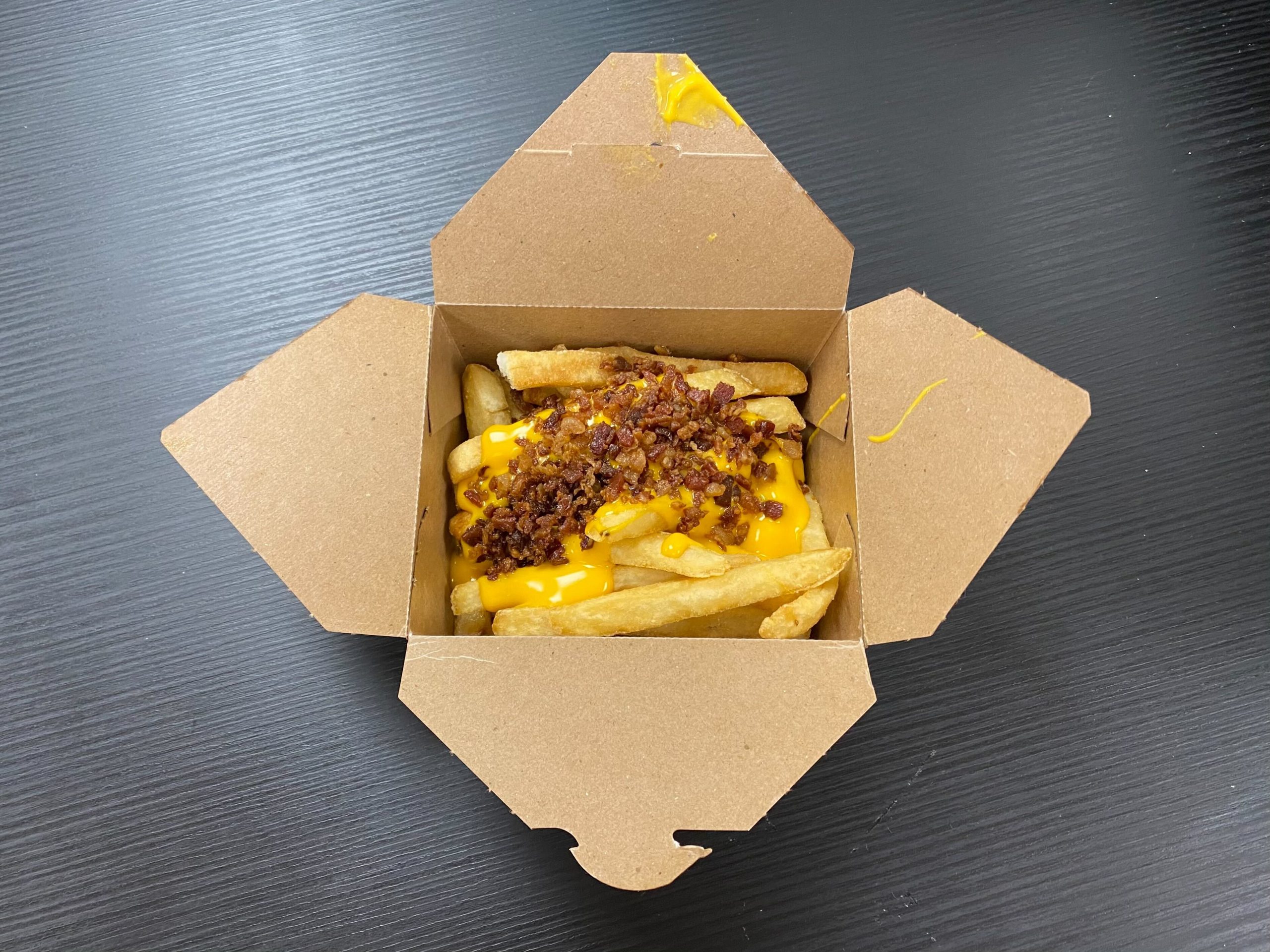 I won't say I had high expectations for this meal, but I was definitely expecting something to satisfy me after my 7-9 p.m. Unfortunately, these needs were not met by the bacon cheese fries. When I first ate a fry, the taste of the artificial cheese sauce made me gag. Genuinely gag. The fries also lacked any semblance of salt. Each bite I took was more and more upsetting, leaving me with no appetite. I was only able to stomach about half of this box before throwing it away in bitter disappointment. This was my first trip to the grill — so I'm hoping it can only go up from here.
Victoria Stavish, staff writer
Score: 7/10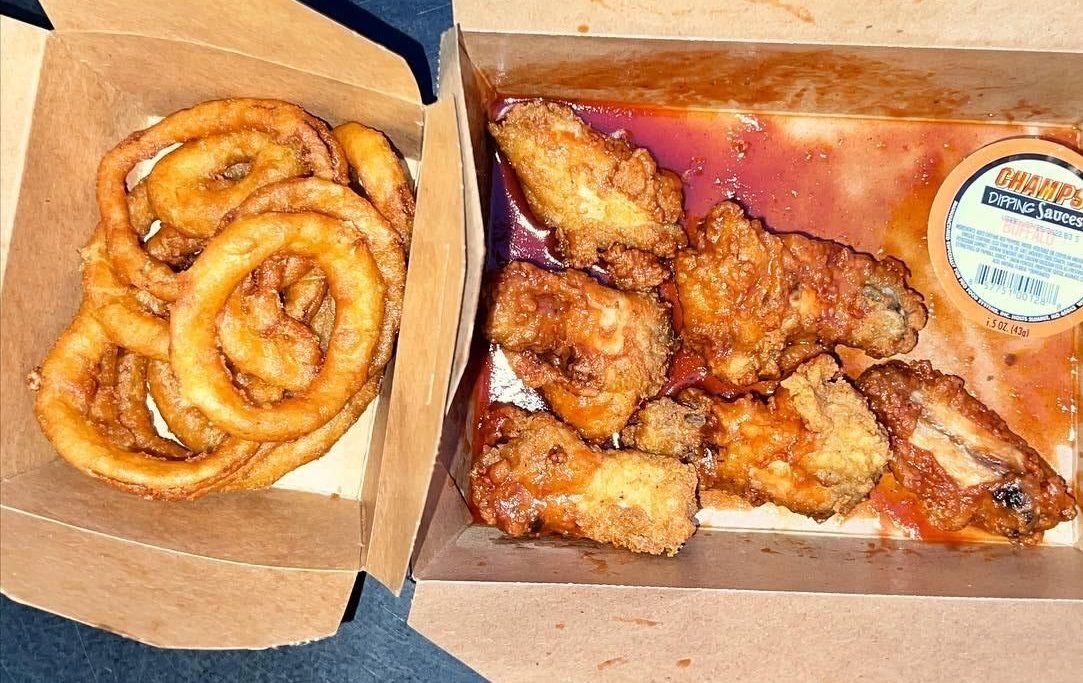 I want to preface this by saying I'm tough to disappoint when it comes to food, so take my review with a grain of salt. That being said, I got the honey barbecue wings and the onion rings, and they were both so fire. I've never had a bad chicken wing before, and I was honestly preparing for this to be my first, but the grill came through. I am extremely happy to have good wings within a three-minute walk from my apartment. The onion rings were crispy and way too greasy in a way that made me happy. They are a bit bland by themselves, but aren't all onion rings? Just get some buffalo sauce on the side or dip them in the leftover sauce from your wings. This is exactly the kind of food I want coming back from a late night out: cheap, greasy and decently delicious.
Christine Zhu, assistant news editor
Score: 5/10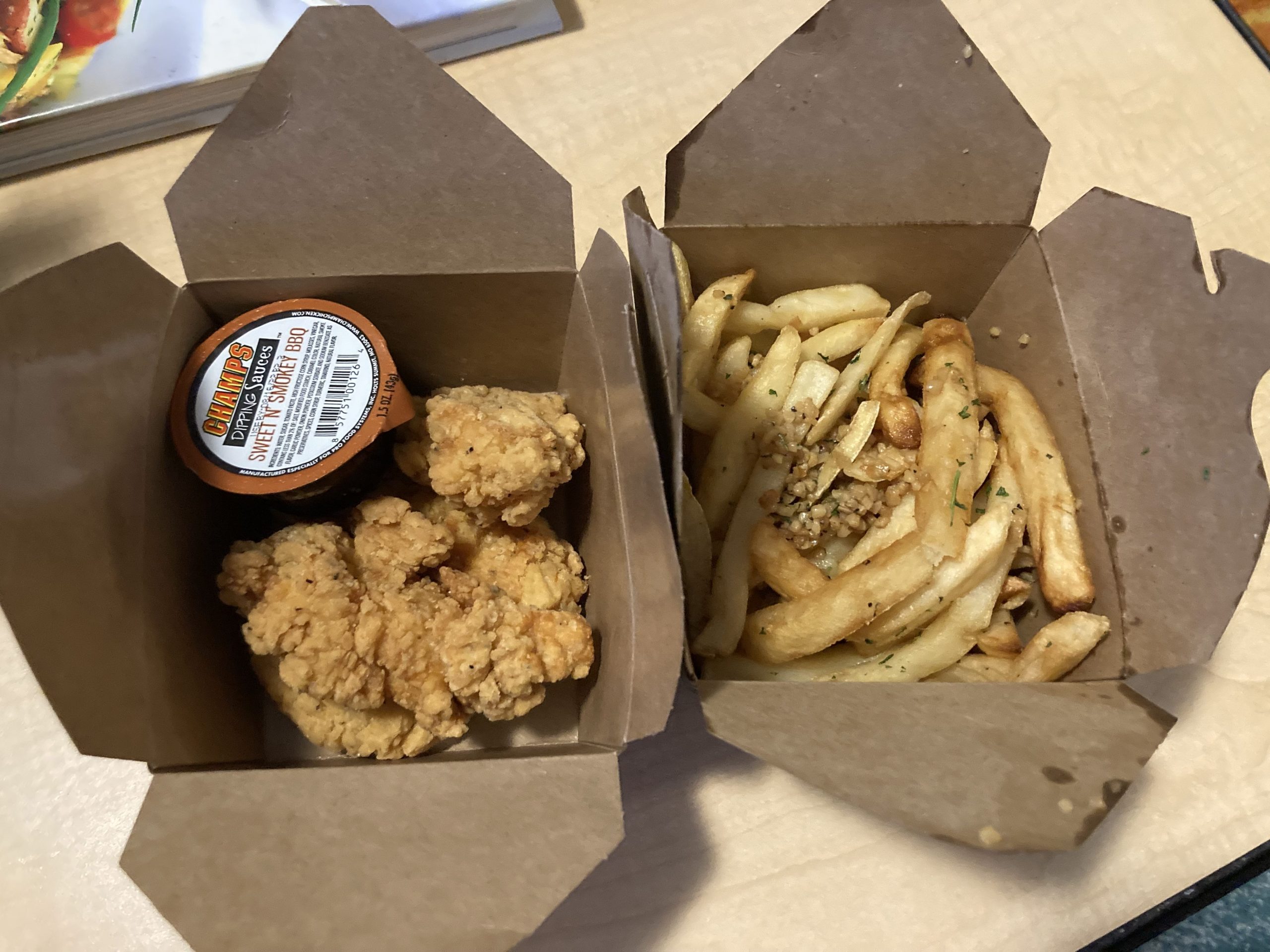 I run a food Instagram account for my capstone for my honors program, so I certainly have strong thoughts on food. I didn't expect much from the South Campus Grill but somehow, I was still fiercely disappointed.
For starters, the grill begins serving food at 7 p.m. Sometimes I want a quick snack during the day or on my way to the newsroom, but it looks like that won't happen here.
The cardboard boxes brought back flashbacks of last year's dining hall takeout containers. The chicken tenders seemed to be the same ones as the dining hall — fairly average.
The fries were absolutely horrific. They were soggy and flavorless. And to make matters worse, the garlic fries were covered in literal chunks of garlic.
If you're having a struggle meal day, stick with the chicken tenders and skip the fries.