After Russia's invasion of Ukraine in late February, Rockville-based international nonprofit I Support the Girls began sending menstrual products to Ukraine.
In founder and executive director Dana Marlowe's words, "periods don't stop for war."
"When you're fleeing war and fighting your way through bullets and bombs, you should not have to fight your period too," Marlowe said.
Since the start of the war, I Support the Girls has collected over 118,000 bras, underwear, menstrual products and toiletries to be sent to Ukraine. The group collects these items from local donation drives and contributions from corporations and manufacturers.
In addition, the organization has raised $30,000 for its disaster relief efforts in Ukraine. This money helps pay for the shipping costs, mainly the hundreds of boxes needed to send these products overseas, Marlowe said.
Marlowe's nonprofit started in 2015 with the simple realization that most people who wear bras have a few they almost never wear, according to Madeline Barrasso, I Support the Girls' program and grants manager."
Barrasso said Marlowe went to her local bra store in 2015 and asked what she should do with her extra bras. She was told "homeless women need bras."
Barrasso said those words started a movement.
[UMD student brings sports to underprivileged communities around the world]
Now, in addition to sending products to homeless shelters, I Support the Girls works with LGBTQ+ centers, domestic violence centers, food banks, low income school districts, refugee camps and disaster relief sites, Barrasso said.
Marlowe's latest disaster relief project has been assisting Ukraine and its citizens. A portion of the $30,000 raised for Ukrainians came from partnering with artist and University of Maryland alum Corie Mattie.
Mattie, whose street name is LA Hope Dealer, recently painted a mural in West Hollywood, Los Angeles advocating for peace in Ukraine. Passersby are able to donate to I Support the Girls by scanning the QR code on the left-hand side of the wall.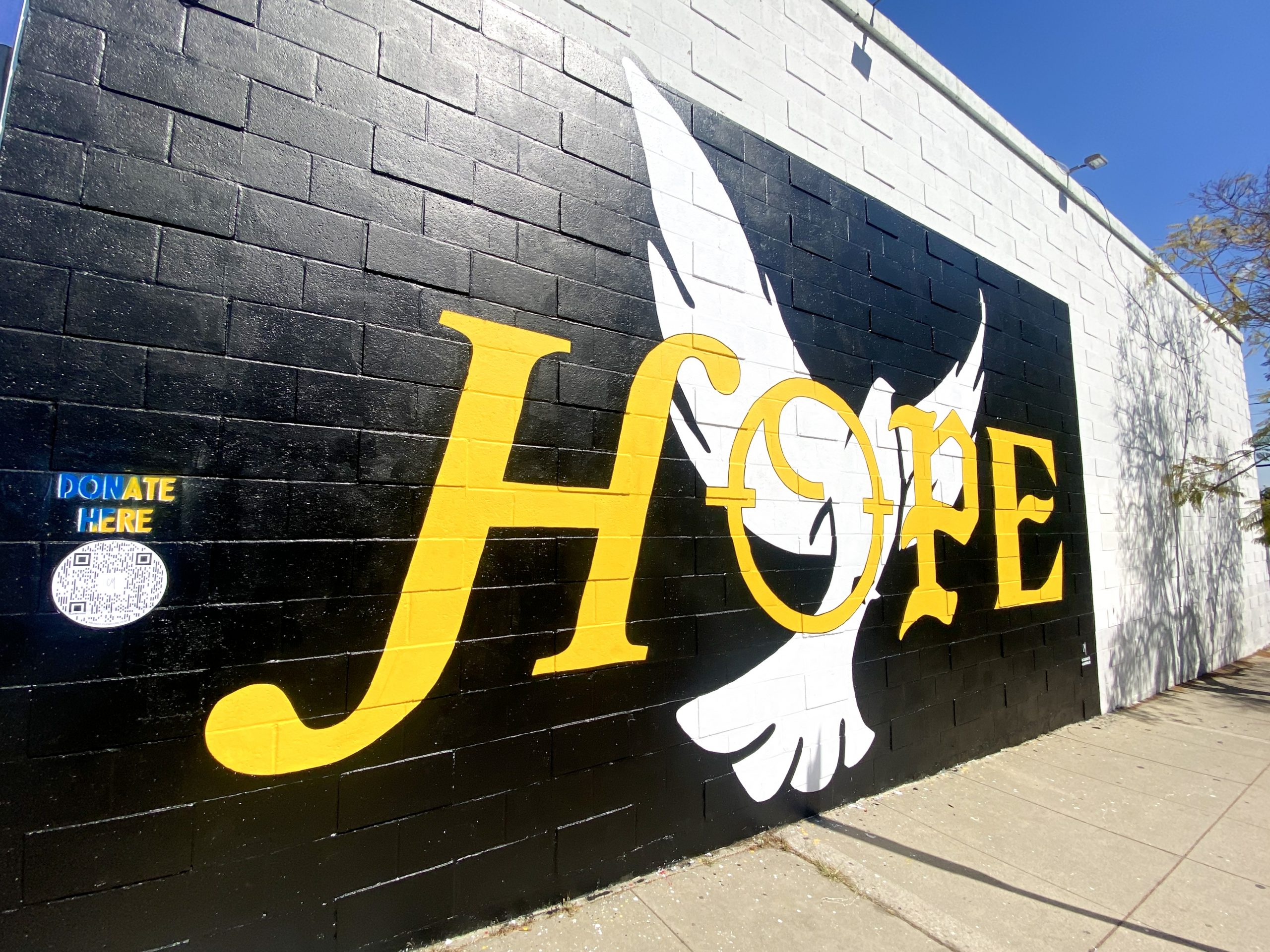 "I put a dove in there obviously, to indicate many things, but based on the Ukraine situation probably no war, meaning peace," Mattie said. "Hope obviously makes sense because, LA Hope Dealer, but I also had that as an acronym for 'how our pain ends.'"
Mattie added she's known for having QR codes on her murals and called it "access to activism."
Marlowe flew out to LA to meet Mattie on March 16, and together, they dropped off more than 5000 new bras, new underwear, pads and tampons to the Jenesse Center, a domestic abuse shelter in the city.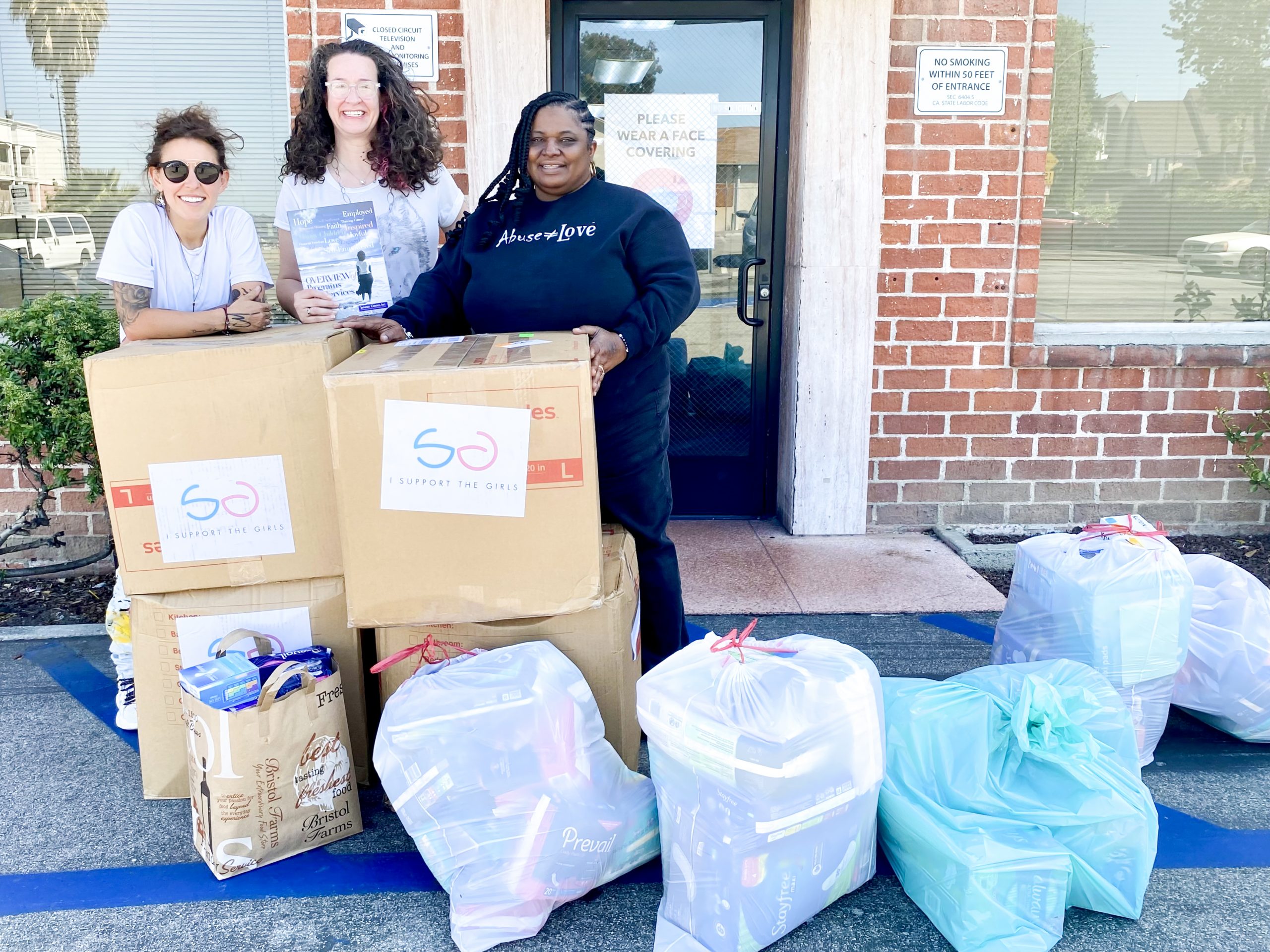 Mattie has another Ukraine mural in the LA arts district. It depicts Mattie's signature 'Doves of Hope' dragging the severed head of Vladimir Putin, and the QR code on it leads to a donation page for the National Bank of Ukraine, which funds Ukraine's armed forces.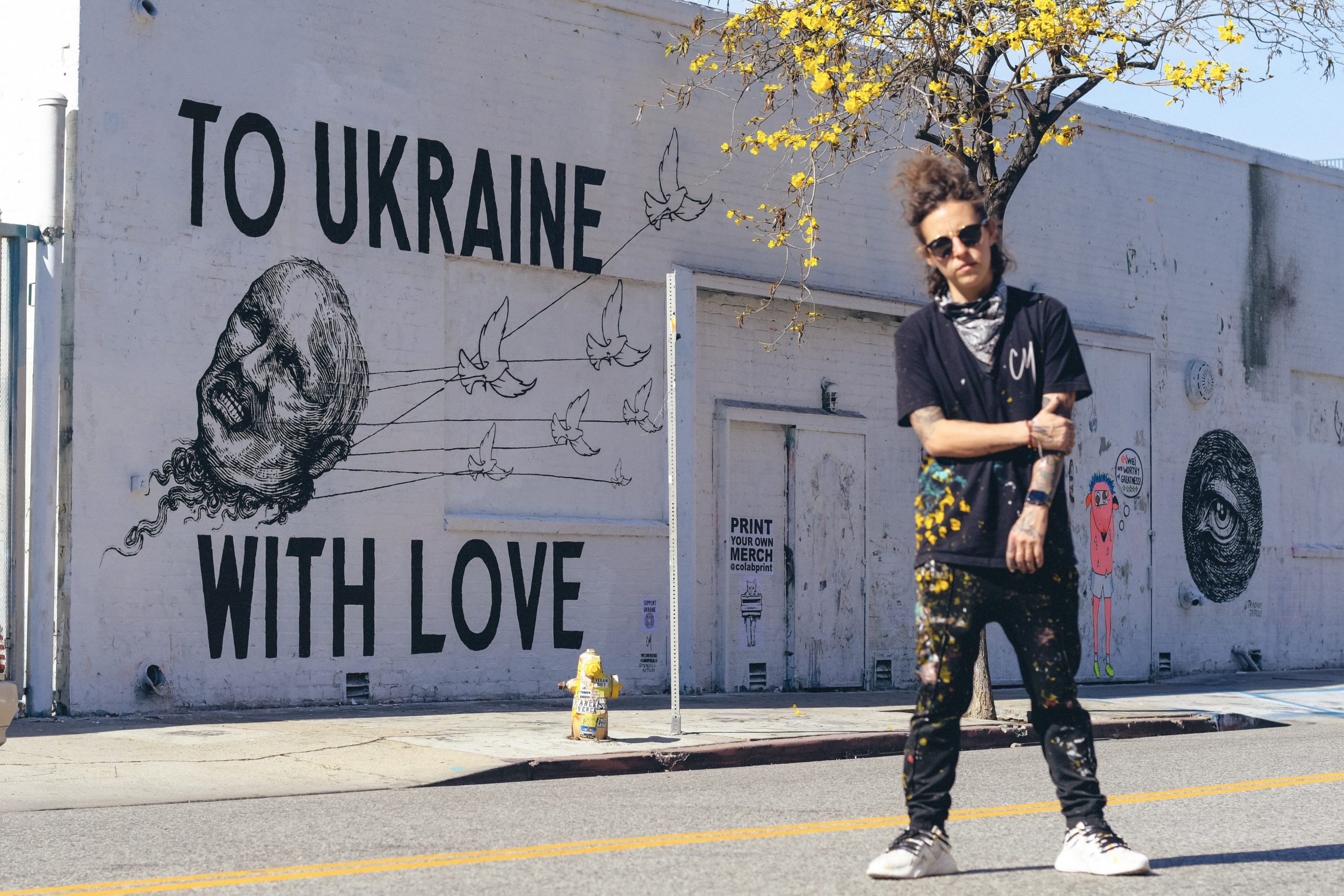 [UMD Mutual Aid club hosts thrift shops to raise money for students in need]
Kim Sudhalter, founder of Urban Legend PR, a company that in part works with artists to beautify LA, called Mattie's work important and said she's contributing to a growing trend of artists putting QR codes on their art to raise money for charity.
"[Mattie] came here a few years ago and within that time has really made her mark on the city and a lot of people don't do that," Sudhalter said.
But Mattie didn't start out doing street art as a career. She received a bachelor's degree in kinesiology from this university in 2012. In 2015, Mattie shifted coasts, moving to LA to pursue art.
"I didn't really gain traction until, ironically, the pandemic," Mattie said. "And when the pandemic happened, I'd started doing a lot of pieces related to the pandemic and hope."
Marlowe, 45 and Mattie, 32, are from different generations as well as different coasts, but they were able to come together to help people using their own talents. Marlowe thanked Mattie for inspiring others to get involved and help Ukrainians, even from afar.
"It's nice when there's a platform that you can give back easily," Marlowe said. "We appreciate Corie's art for bridging all those various divides."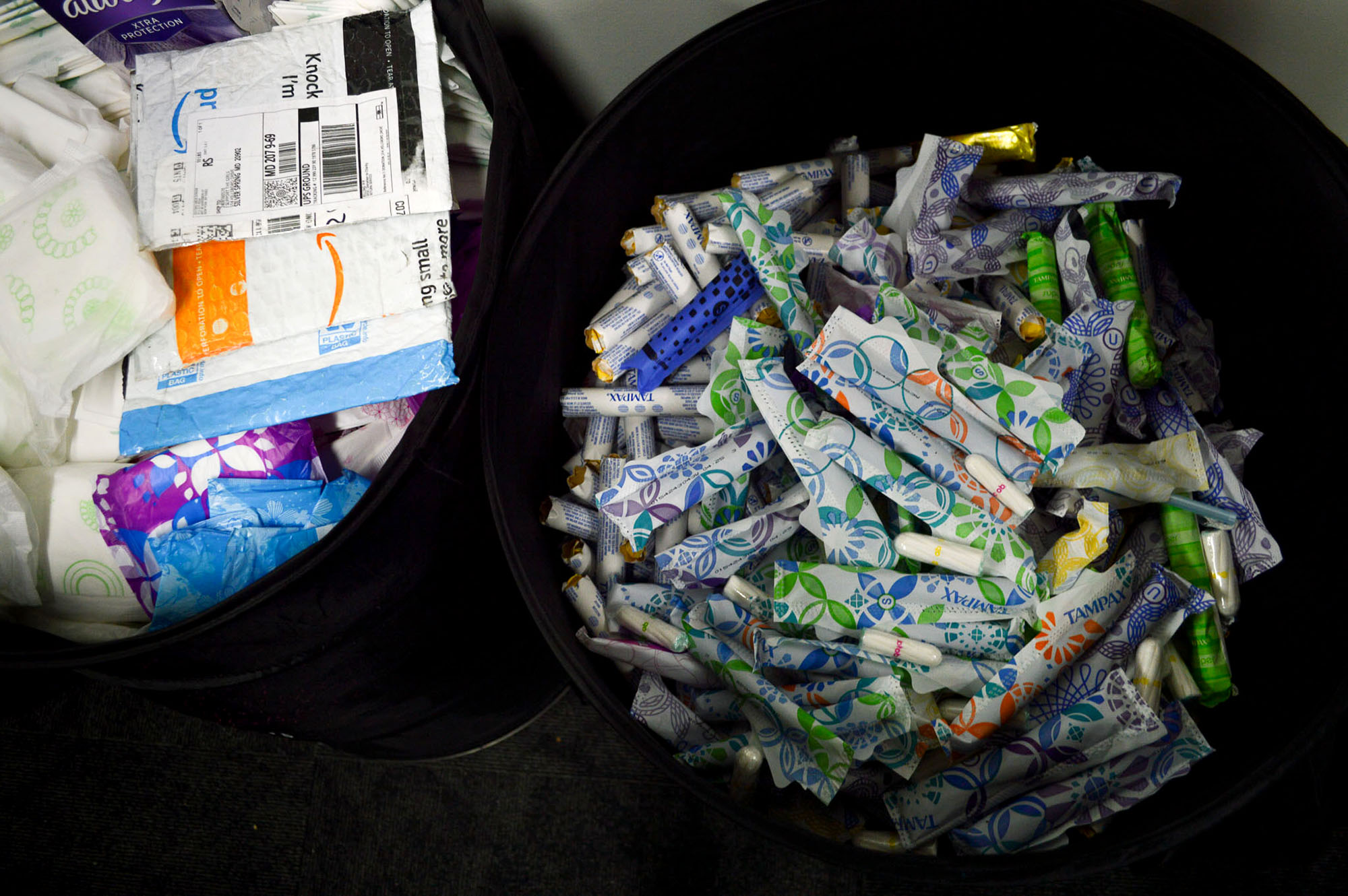 CORRECTION: A previous version of this story's featured photo caption misidentified "I Support the Girls" warehouse manager Jenny Chen. The photo caption also misspelled Jenny Chen's name. The caption has been updated.