By Nina Branwell
For The Diamondback
Terrapin Trader is a College Park business that provides recycling services for the University of Maryland, selling unwanted scrap to companies and selling items to people at a more accessible cost.
The business aims to be a resource for people to get supplies they may need while also eliminating waste on campus. Items are often sold at a discount to make them more affordable.
"Rule of thumb here is kind of $0.10 on the dollar for what you would have to pay for it," said Doug Waterman, this university's transportation and distribution manager.
Waterman works directly with the University of Maryland and other universities across the state to resell and recycle surplus property for Terrapin Trader.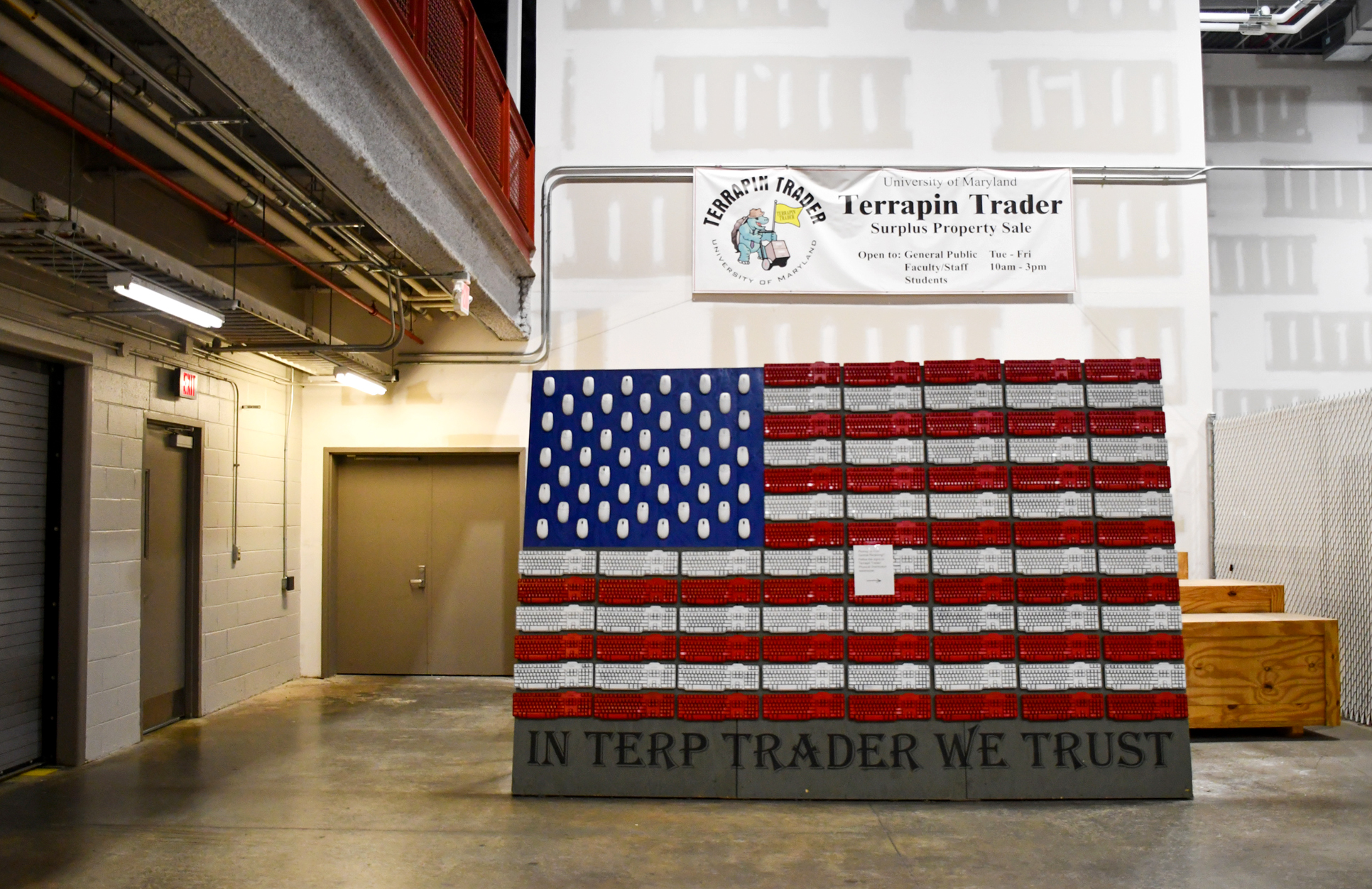 [Some UMD students want a carryout dining option again]
Terrapin Trader isn't just a resource for the community — the business also helps conserve the environment through sustainable practices such as recycling old technology and products from its showroom.
Phones, the internet and other tech cause a lot of resource use on the back end, said Dennis Frezzo, an information studies professor at this university.
"Every time we throw away an electronic device, we should think about all the humans that put work into getting it to us … we call it a commodity chain," Frezzo said.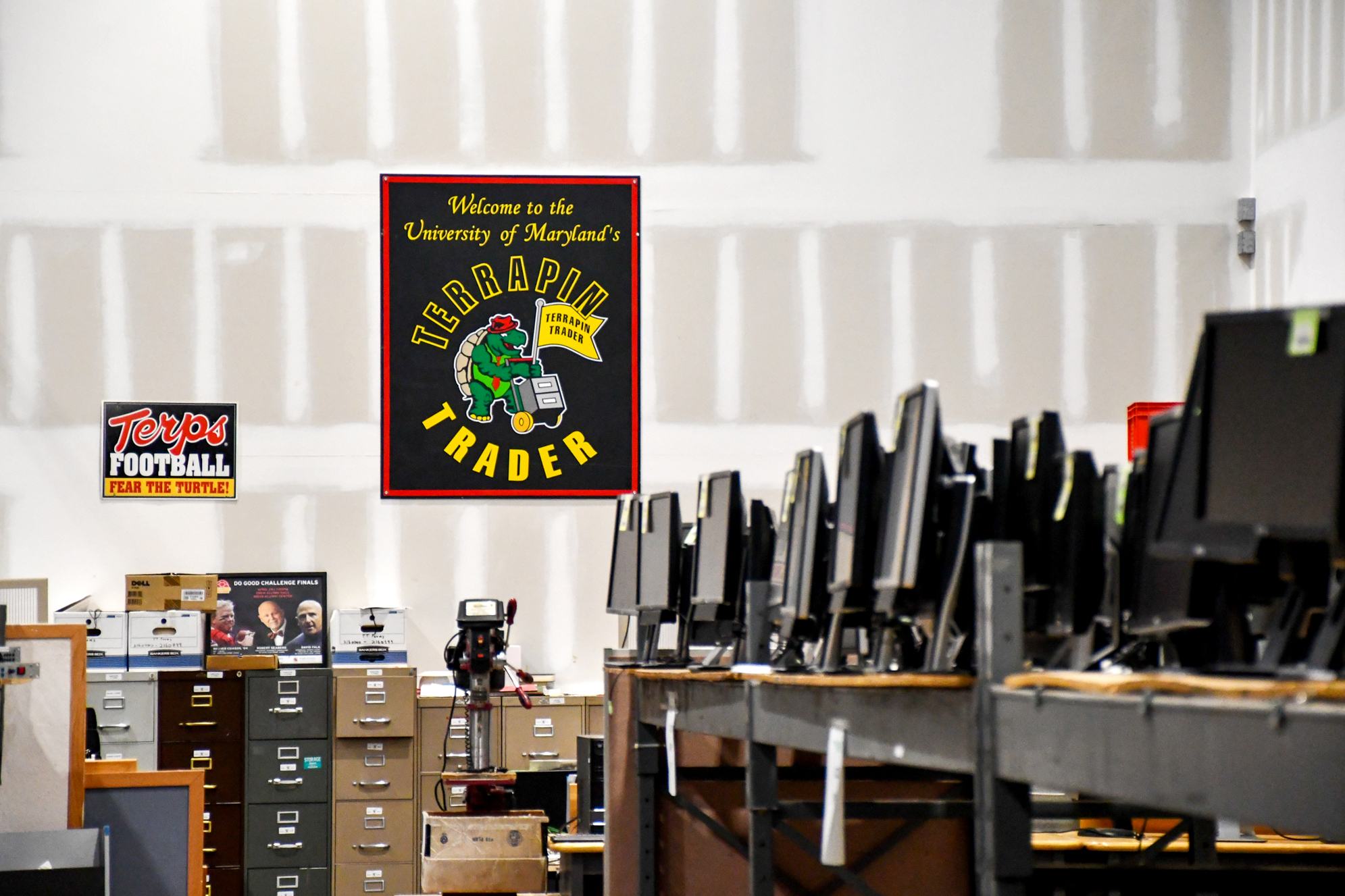 [UMD student creates app to help students find research opportunities]
She added that energy used by each individual electronic device is small but adds up in the process of keeping them running.
"This bucket is huge … The infrastructure on the other end. The whole internet. The cell tower has to be powered, the cell tower is connected to an ISP, the ISP is connected to a data center, the data center is where the server is … every Google search uses energy," Frezzo said.
Recycling helps curb pollution caused by high volume of energy consumption. Waterman estimates Terrapin Trader recycles over 1,000,000 pounds of items a year.
"All of those recyclers will sell to whoever, like companies that are looking to buy glass," Terrapin Trader storekeeper Carl Mericas said.
According to Facilities Management, electronic recycling bins are available at the front desk of residence halls, campus IT departments and TerrapinTech.
"We do it legally, we do it safely … our goal is not to landfill anything, and we landfill very little." Waterman said.