By Molly Williams
For The Diamondback
Whether you prefer sweet or savory, Monday evening got a little more delicious.
The Science, Discovery and the Universe Scholars program celebrated March 14, otherwise known as Pi Day, in the most fitting way: a pie baking contest. Students from College Park Scholars programs were invited to share their culinary skills with friends and faculty. 
Alan Peel, director of the Science, Discovery and the Universe program, said the event is a "silly excuse" to eat and discuss pi(e).
"Some people say 'Oh, it's just for you nerds,' but doesn't everyone eat pie?" Peel said.
Isy Kristick, a sophomore marketing major in the Media, Self and Society Scholars program, shared a s'mores pie consisting of a graham cracker crust, marshmallows and Hershey's chocolate squares. Kristick left the event with an empty dish.
"I like baking a lot, and this was a reason to bake," she said.
Kristick said she became a fan of the mathematical pi from previous calculus courses and Pi Day celebrations.
"It's interesting the way the ratio always works out," she said.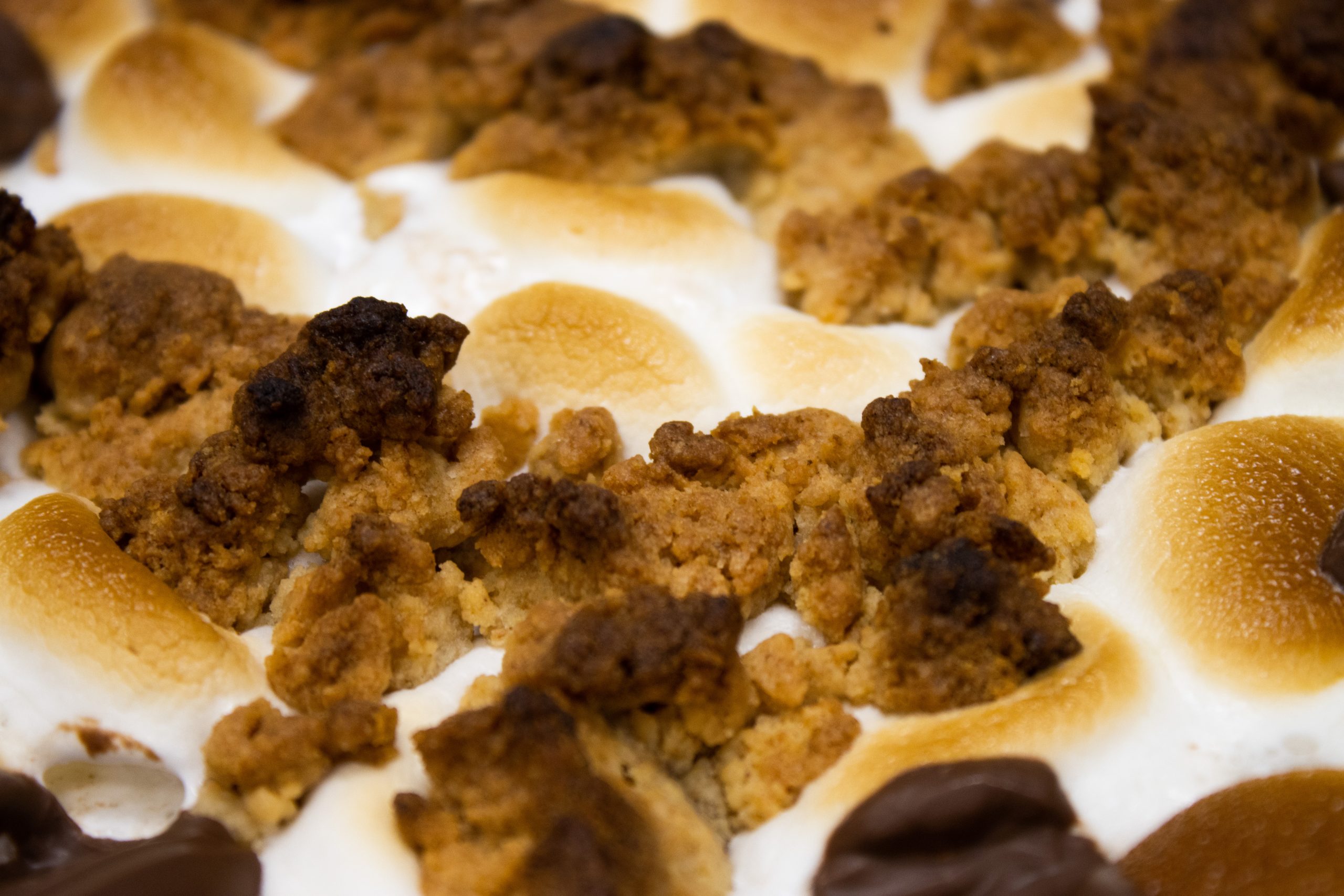 There was a pi fanatic in the midst of the competition: Anika Dasgupta, a freshman neuroscience major, knows 2,000 digits of pi, a trick she said she learned just for fun.
When asked to recite number 253, she confidently replied, "six."
She demonstrated her memorization method on a chalkboard, drawing her brain as a 10×10 matrix.
"I structure this matrix. I put the digits of pi in the matrix … I find patterns in the pattern lists and tie them together," said Dasgupta. "Then I just unpack and recite each individual value."
Dasgupta recited 2,000 digits, with Peel following along to make sure she was correct. Those who listened were very impressed.
Peel said he hopes this Pi Day celebration garners more participants in future years as we move on from the COVID-19 pandemic.
While it seems that people are more hesitant to come to events, Peel said, "there's really no way that this ends up badly. In terms of consuming pie which is, you know, just something that's almost universal food."
S'mores, sweet potato and strawberry rhubarb pies went head-to-head, but in the end, everybody got their dessert: the carefree spirit of Pi Day was the winner.