Content Warning: This story deals with topics of suicide, ableism, rape and hazing.
The University of Maryland's Panhellenic Association has just finished recruitment, more colloquially known as "rush." The six-day event allows Potential New Members to visit multiple sororities leading up to "Bid Day," when invitations to join a sorority are offered.
Between babysitting and dog sitting gigs, ex-sorority member and university alumna Lucy Taylor is in her New York apartment recording the second season of her podcast SNAPPED. It starts with a three-part recruitment special that goes behind the scenes of "sorority world's biggest event of the year," Taylor said in the season's first episode.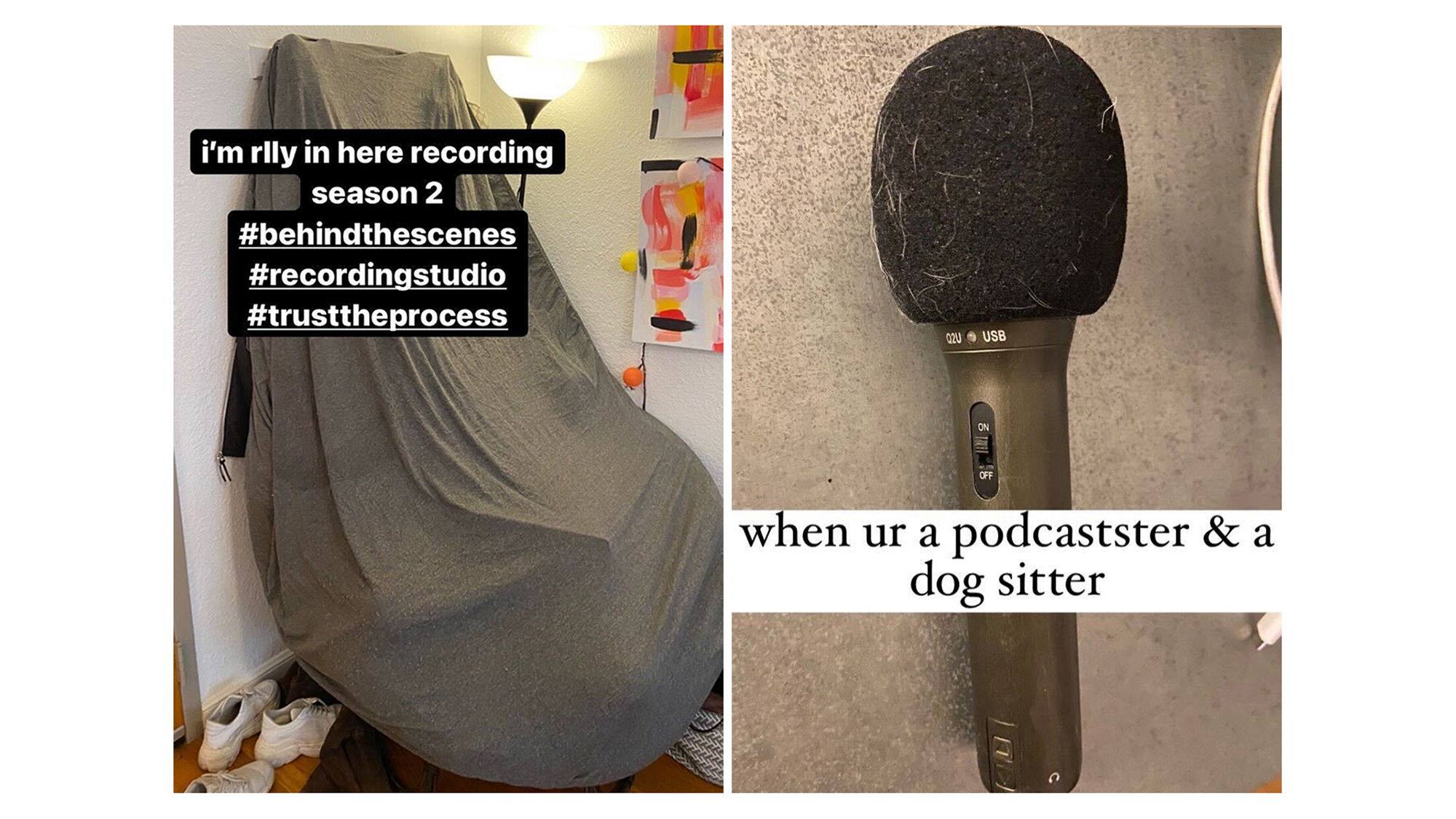 It's been more than a year since the first season of SNAPPED, where Taylor recounted her experience in Greek life at this university, was fully released. The second season wasn't in Taylor's plans, but after receiving an outpour of messages from other members of Greek life countrywide, she realized she had a platform to tell other people's stories.
"There were different perspectives that I couldn't speak to with my own experience that are very important to hear," she said.
Thirty interviews later, the new season came together. With voices from Greek life members around the country, Taylor takes a "deep dive" into the recruitment world.
The Special
"She compared our chapter to the World Trade Center. She was like, 'You can fall back down and you can stay down, or you can build yourself back up,'" Kirsten Hernandez recalled.
That was one of those moments when she looked around at her sorority sisters and thought, "Where am I?"
Hernandez, who graduated from California State University, Long Beach in May 2019, left her sorority in June 2017. She was a founding member of Zeta Tau Alpha at the university. 
[The Shed provides a rehearsal space, instrument rentals and community]
Hernandez attended a recruitment boot camp run by an organization called Phired Up. She said she was told to lose weight, and while other girls were given a full sandwich for lunch, anyone above a size four was only given half.
"Fatties, Jessica told us, don't get a whole one," Hernandez recounted during a VAMP Storytelling Showcase.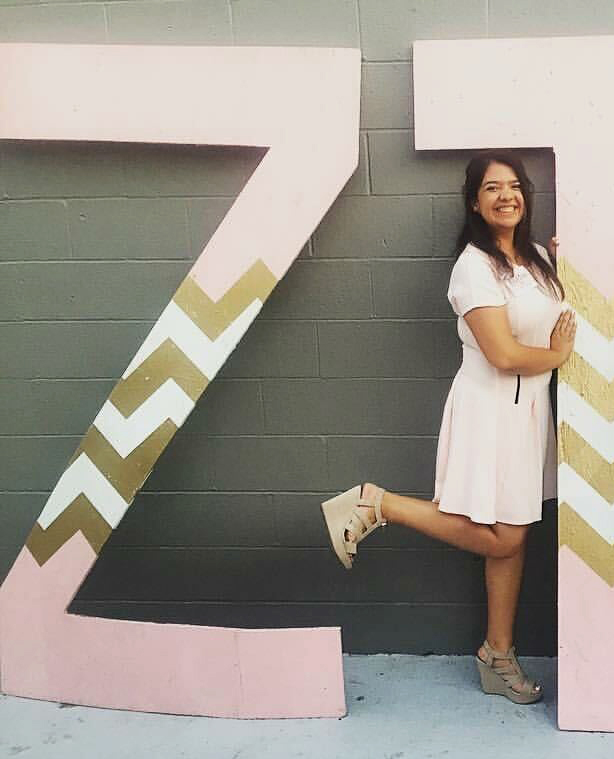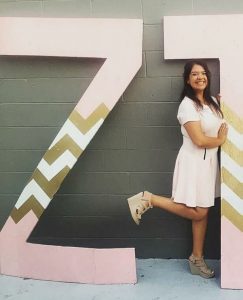 During recruitment events, Hernandez said she wasn't allowed to wear her hearing aids or glasses. Since they couldn't eat lunch, one of her sisters, who was diabetic, shoved a Chewy bar in her bra to eat for later so she wouldn't go into shock, Hernandez said.
Taylor said the curation of social media and intense recruitment training doesn't allow PNMs to join a sorority with "informed consent." They don't know their prospective sisters are ranking them.
The recruitment process, as described in the podcast, is a numbers game to narrow down the PNMs. Many of these ranking systems have historically been a way to block people of color from joining sororities without being openly racist, Taylor explained in the episode.
Hernandez's sorority had an app called Select-A-Sister, where they had to rank the people they met on a 1-to-5 scale based on specific criteria.
Rebecca, who will only be identified by her first name for her safety, was part of the reference committee at her former sorority, Phi Mu, that handled all that data behind the scenes. When she walked into the committee, she said it was all the neurodivergent girls and the girls who were plus-size.
"If they didn't want them out on the floor being seen, they put them in reference committee," she said.
At the same time, Hernandez's sorority needed to hit its quota with its incoming new member classes. She remembers the recruitment chair expressing her concern about hitting their quota at their Bid Day party.
"I remember hearing her say, 'We just need to recruit as many pretty girls as possible and everyone else we just need to use to make quota,'" Hernandez said.
Angel Bryant, a student at the State University of New York College at Geneseo, said during the recruitment process, she was constantly worried about getting a bid because she is a Black woman at a primarily white institution.
"The average person rushing, who's white, wouldn't even have to worry or think about not getting it but just because of their skin color," Bryant said.
She received a bid from Delta Phi Epsilon, but was dropped partway through the new member process.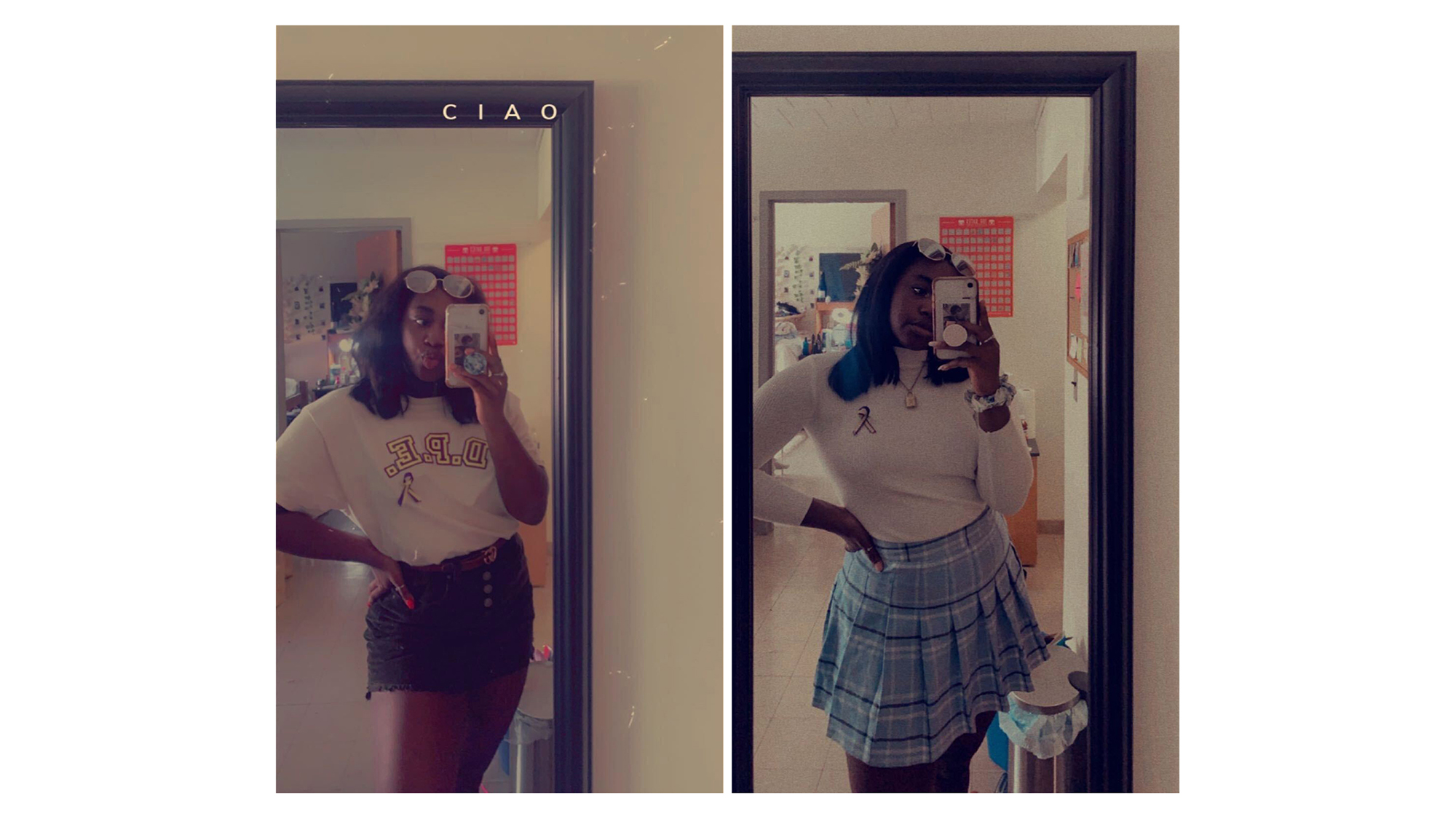 During the process, Bryant felt she was being watched more than her other sisters. The written process to drop her was not followed, she said.
The matching begins with sorority sisters being assigned to PNMs. Hernandez explained she would often be paired with girls who she knew wouldn't be getting a bid.
In the most recent episode of the special, Taylor tied it all up with a pretty bow. Why are certain sisters put behind the scenes? What makes a "good recruit"?
At Rebecca's former sorority, she said a recruitment leader would often make girls in the sorority cry if they did not look to her standards of femininity and beauty.
In the time right before she left her sorority, Rebecca had a moment that almost made her change her mind. She and her sisters were chatting and laughing at Sonic after the first day of recruitment — until the president pulled Rebecca aside, she said.
"[The recruitment chair] said if you don't wear more makeup, you cannot be on camera anymore, and you're just going to have to sit out for the rest of the week," Rebecca said.
For Rebecca, who is queer and more masculine-presenting than her sisters, this felt like a push toward acting straight. Rebecca said a recruitment leader removed rainbow patterns from shirts, saying she didn't want to attract too many LGBTQ+ people.
Some sororities want to appeal to "high-value recruits" — which can mean legacy PNMS, friends and other potential members that a sorority deems reflects their values — and will often go to massive lengths to make sure that these PNMs are known by all sorority members.
How do they make sure all the sorority sisters know who the most important PNMs are? That's in episode three.
Trauma
The stories of former Greek life members don't end at recruitment. 
Hernandez managed the planning council at her sorority. She said she spent her time making sure her sisters weren't throwing parties with the theme "Poor People." When she ensured the party wasn't going to happen, she said a sister sent her a death threat, and another sister slipped a three-page note under her door.
"The last paragraph was like, 'If no one kills you, you should probably kill yourself,'" Hernandez said.
Rumors spread that Hernandez hazed people, but since she never felt like she reached the necessary level of trauma to ask for help, she didn't speak up. Then, Hernandez attempted suicide. She left the vice president position but not her sorority. She explained she was further hurt by the Greek life system, ending up in an abusive relationship with a member of a fraternity who she said sexually assaulted her. 
Even when she disaffiliated, Hernandez was left with long-term trauma and a reputation she couldn't escape. She said she received harassing messages from people she didn't know.
"Every time I get a text from a number that I don't have their name in my phone, I freak out," she said.
Rebecca said she filed a Title IX complaint against some members of her former sorority. Even though the complaint was supposed to remain anonymous, she said members spread her name at fraternity parties. She said she started getting messages on Instagram telling her she was "such a bitch."
Eventually, the backlash led her to drop the Title IX complaint, she said. She was scared she would be jumped or she would end up committing suicide. A recent resurgence in hateful posts on Yik Yak at her university made her think it was never going to go away.
Abolish Greek Life
After Hernandez posted about a transphobic experience at her sorority, someone from the national chapter called her. She asked Hernandez how they can improve relationships with members of color.
"[I said] it doesn't matter what they do, you're built on a faulty foundation. The house is gonna crumble," Hernandez said.
Both Taylor and Hernandez say many things Greek life organizations say they do for diversity are done to save face.
When national Greek life organizations and the university put the responsibility of changing a centuries-old culture on 18 or 19-year-olds, nothing can be fixed, Taylor said.
Rebecca understands that Greek life can provide a community in a new space, but urges those who are going through recruitment to take a look at other organizations and clubs they can join. 
"I swear to God, you're gonna find somebody. You don't need to do this," she said.
The second season of SNAPPED has more coming after the recruitment special finishes airing this week. Taylor said there will probably be about six more episodes that will deal with a variety of topics including hazing, away weekends and the sorority judicial system.
"[Hazing at this university] seems like it starts off small and innocent, but that's how they start the control. And, you know, then it could be two weeks later, and you're being waterboarded," Taylor said.