By James Cirrone and Victoria Stavish
A Prince George's County judge ordered the Prince George's County Council last week to throw out a controversial redistricting map and instead implement one proposed by a nonpartisan commission.
Passed last November, the county council redistricting map split neighborhoods between county districts, inciting local protests and drawing fierce backlash from the community and the College Park City Council, who called it gerrymandering.
The map moved the city of College Park, which is currently split between Districts 1 and 3, to District 1. This grouping would have placed North College Park, a more suburban area, in the same district as South College Park, a more urban and transit-oriented area, The Diamondback previously reported.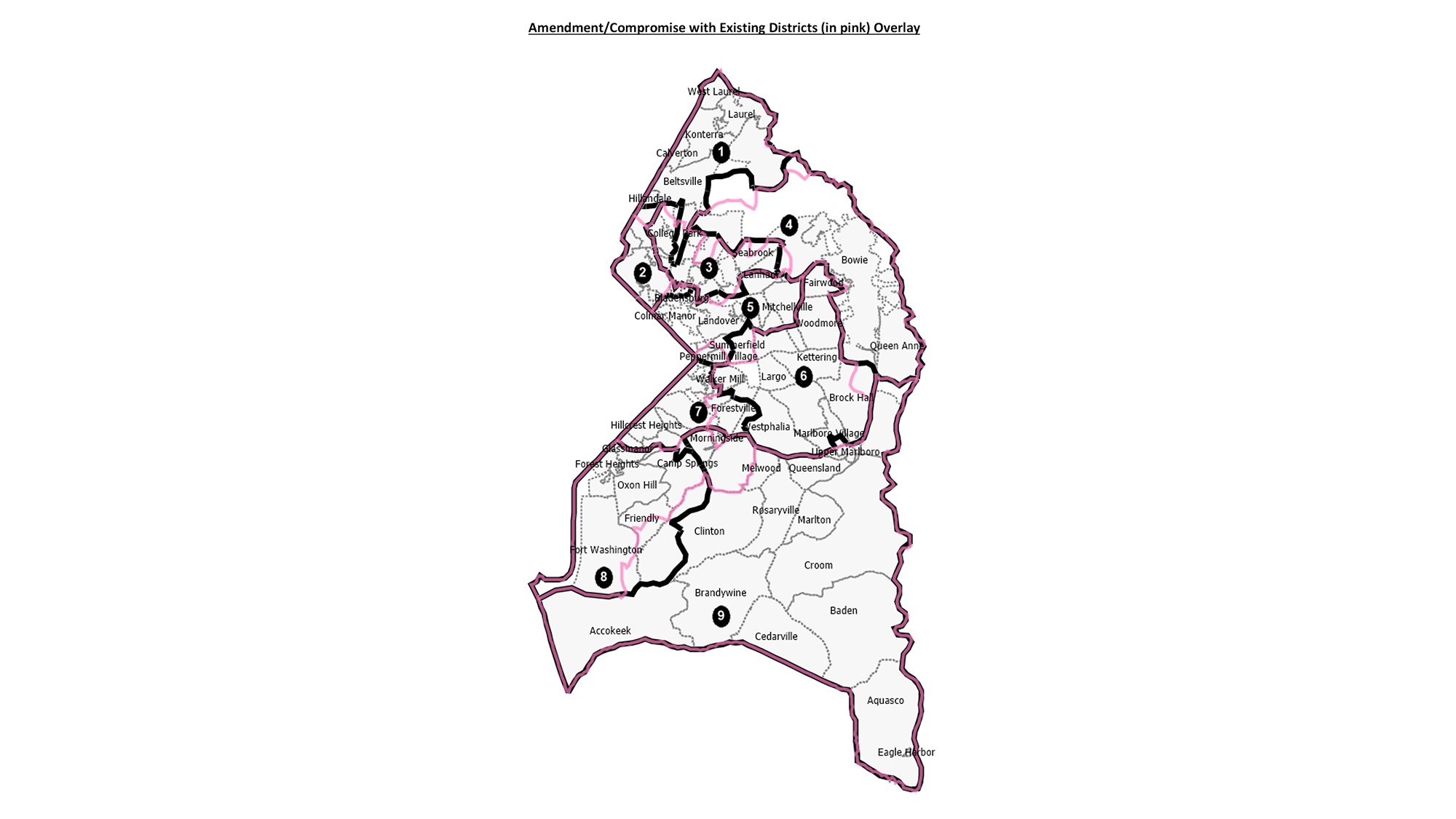 College Park City Council members Maria Mackie of District 4, Fazlul Kabir of District 1 and Llatetra Brown Esters of District 2 all said they supported the judge's decision to throw out the divisive map.
"I applaud the judge showing a really high level of integrity and keeping what the redistricting commission put forward," Mackie said.
Esters said the Prince George's County Council disregarded the nonpartisan process when they heard the testimony of more than 150 residents who opposed the council's map and chose to approve the map anyway.
"There's a reason why you create a nonpartisan commission to ensure that there is voice given to everyone," Esters said. "Yet, despite the advice from the nonpartisan commission, they went ahead and did what they could do, because they could, again. And it should have never happened."
[Maryland General Assembly looks at marijuana, climate, redistricting]
Eric Olson, a former county council member, said the redistricting map, which pulled three liberal county council candidates out of the districts they were running in, was "improper" and needed to be questioned.
Olson is a current District 3 county council candidate and was pulled out of his district by the map. Olson's campaign funded a lawsuit in late January against the county for the map, resulting in its repeal.
"That's just no way to draw districts … it means that the person making decisions about issues just at your edge or even in your neighborhood, on the other side of the street, is a different person from who you can vote for and hold accountable." Olson said.
The county council said they intended to keep municipalities together and create a majority Latino district with their proposed redistricting map, but human geographer D.W. Rowlands said these explanations were "incoherent."
[Staff shortage leaves Prince George's County apartment complex with trash pileup]
"Depending on how you measure it, it either already is a majority Latino district, or it won't be one even with their changes." Rowlands said.
The county council was intent on making District 2 the majority Latino district in Prince George's County, the Diamondback previously reported. But there is just a 1 percent difference in the Latino voting age population in District 2 between the nonpartisan commission's map and the proposed map from the county council.
Latino people of voting age made up 49.6 percent of District 2 under the nonpartisan map. Under the county council's map, it was 50.6 percent.
Tom Dernoga, a District 1 county council member, was one of the three on the council to vote against the controversial map in November of last year. He agreed with Rowlands that the council's intent to draw a majority Latino district was not their true intention.
"The 1 percent increase was for 'bragging rights,'" Dernoga said. "That's a sham, and you can quote me on that."