Residents of the apartment complex The Gallery have expressed concerns over a large trash pileup outside the property that hasn't been collected in over a month, according to NBC Washington.
The Gallery used to have a valet trash service that allowed tenants to place their garbage outside their doors for it to be hauled to a larger dumpster. The service was removed due to a shortage of staff toward the end of 2021.
Sabrina Gendreau, the regional property manager at the company Drucker & Falk that owns The Gallery, explained people and contractors in the surrounding area dump on their property, which has also led to the trash pile up.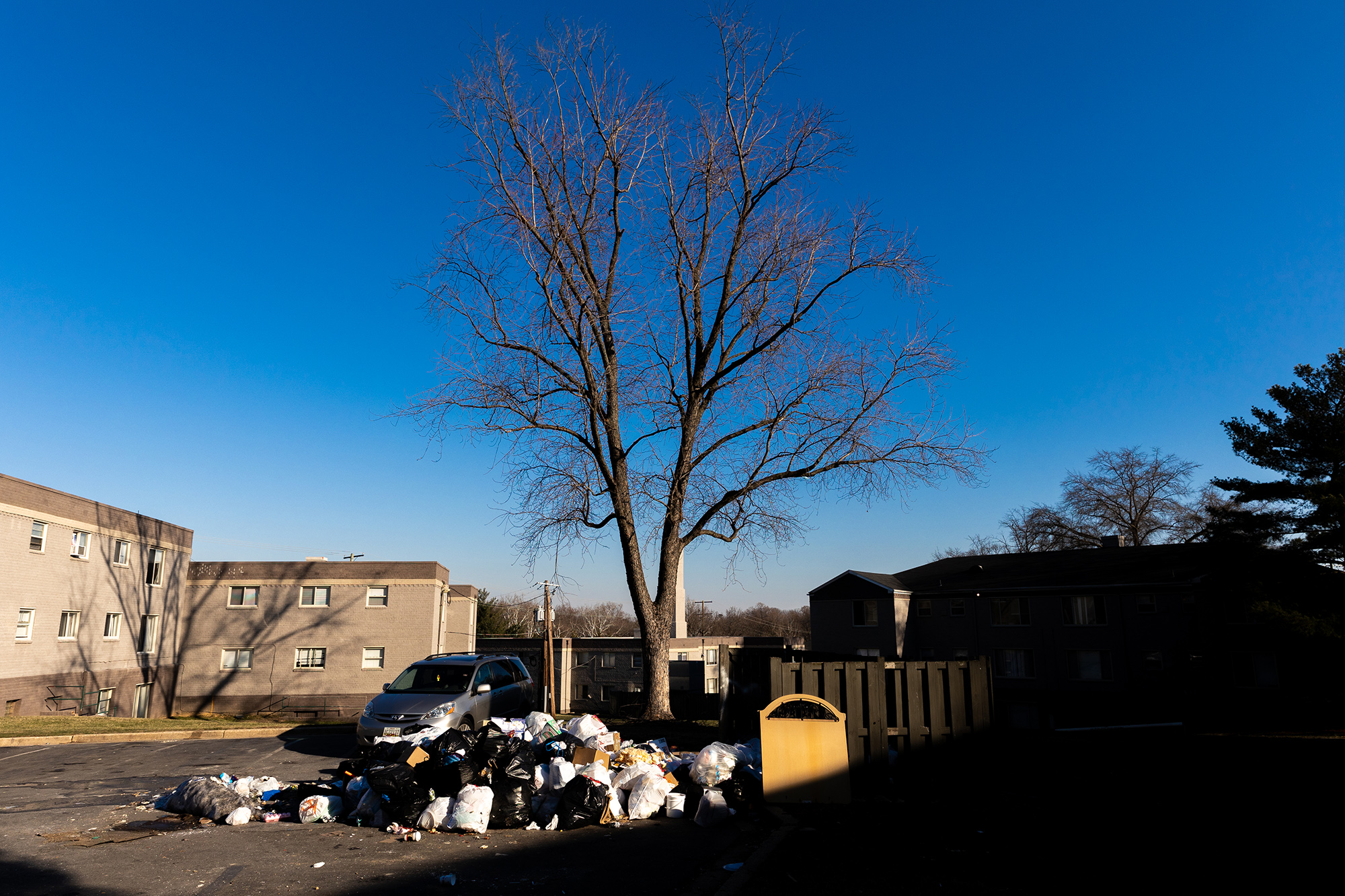 [Committee seeks $3M from College Park Council for home ownership project]
Some residents have become increasingly distressed with the increasing amount of trash as it has increased the mouse population in the area, according to reviews under The Gallery's website.
"It is very bad in terms of garbage collection, cleaning of the buildings occurs once a month and there are many rats around the buildings," read a review in Spanish.
The manager at The Gallery has not responded to comment on the trash build up.
Gendreau said the county enforcement will be going over to the property to help pick up the trash this upcoming week. The next steps include hiring a security company and implementing cameras to identify who is dumping trash on the property, she said.