A year after the world's most influential tech conference was virtual, CES 2022 was ready to make a splash in person. ​​And while that splash wasn't as big as anticipated, with the omicron variant causing reduced attendance and an early close to the show, the progression of technology was still on full display in Las Vegas.
Some of the unveiled technology stole the show, such as the iX Flow, BMW's color-changing car concept. Besides these showstoppers, there were many tech innovations and advancements on display that have the ability to reshape our everyday lives. Here are four you might've missed from CES this year.
Hands-free hand washing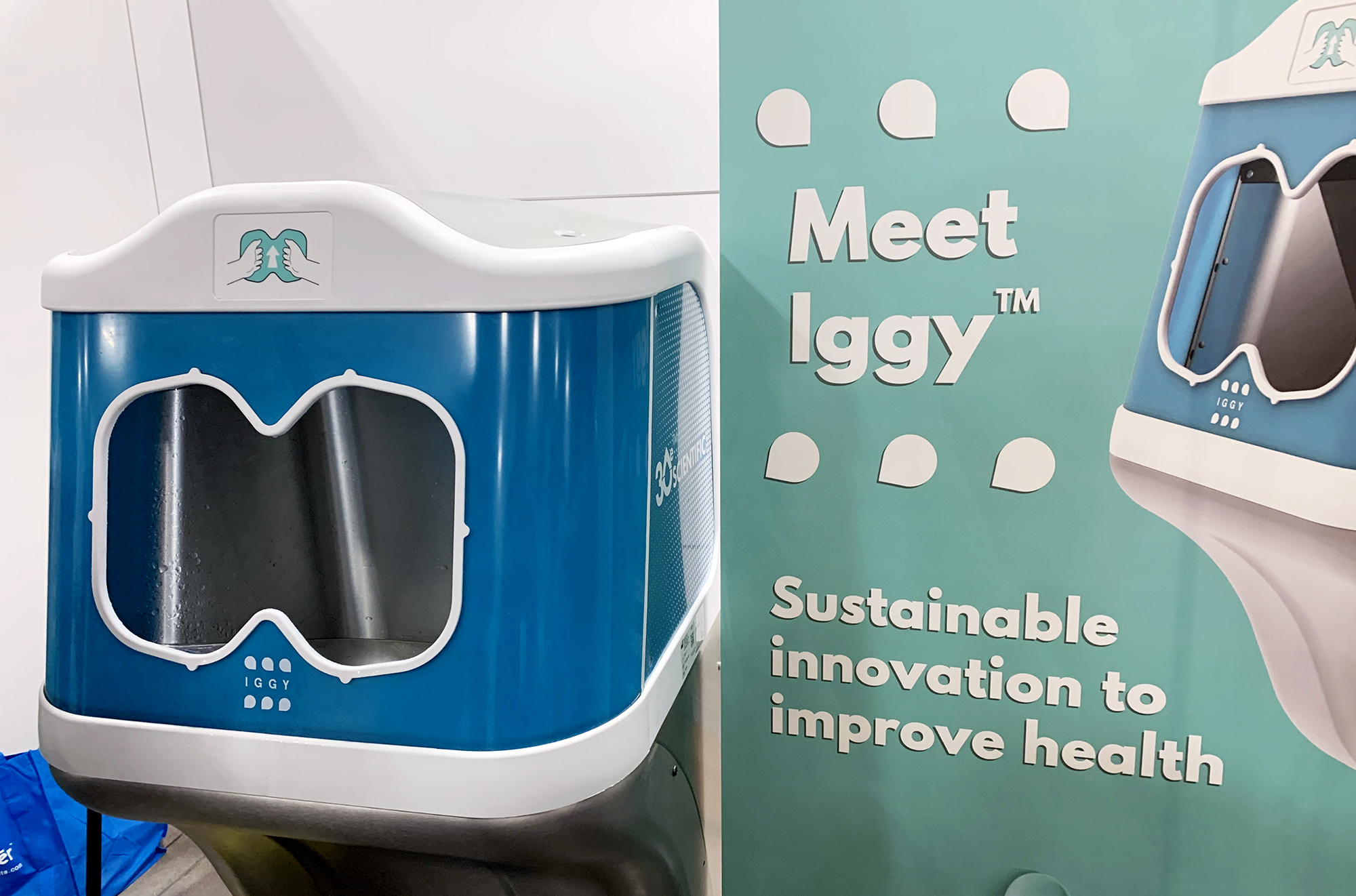 For years, studies have shown that more than half of Americans, or even upwards of 90 percent, don't wash their hands correctly. While it's possible people have become more diligent during the COVID-19 pandemic, hand hygiene can still be a hassle. Getting those automatic faucets to turn on, lathering on enough suds and reaching the Centers for Disease Control and Prevention's recommended 20 seconds can be a tiresome process many don't have the fortitude for.
3Oe Scientific is reinventing hand-washing with Iggy. Similar to the hand dryers ubiquitous in public restrooms, users just stick their hands into Iggy for seven seconds to get what feels like a car wash for your hands. But Iggy does much more than shoot water. Behind the scenes, Iggy creates ozonated water which acts as a natural disinfectant, eliminating the need for soap. As an added bonus, it left my hands feeling buttery smooth. 
[An all-inclusive, no-exceptions guide to social media posting]
Undistracted driving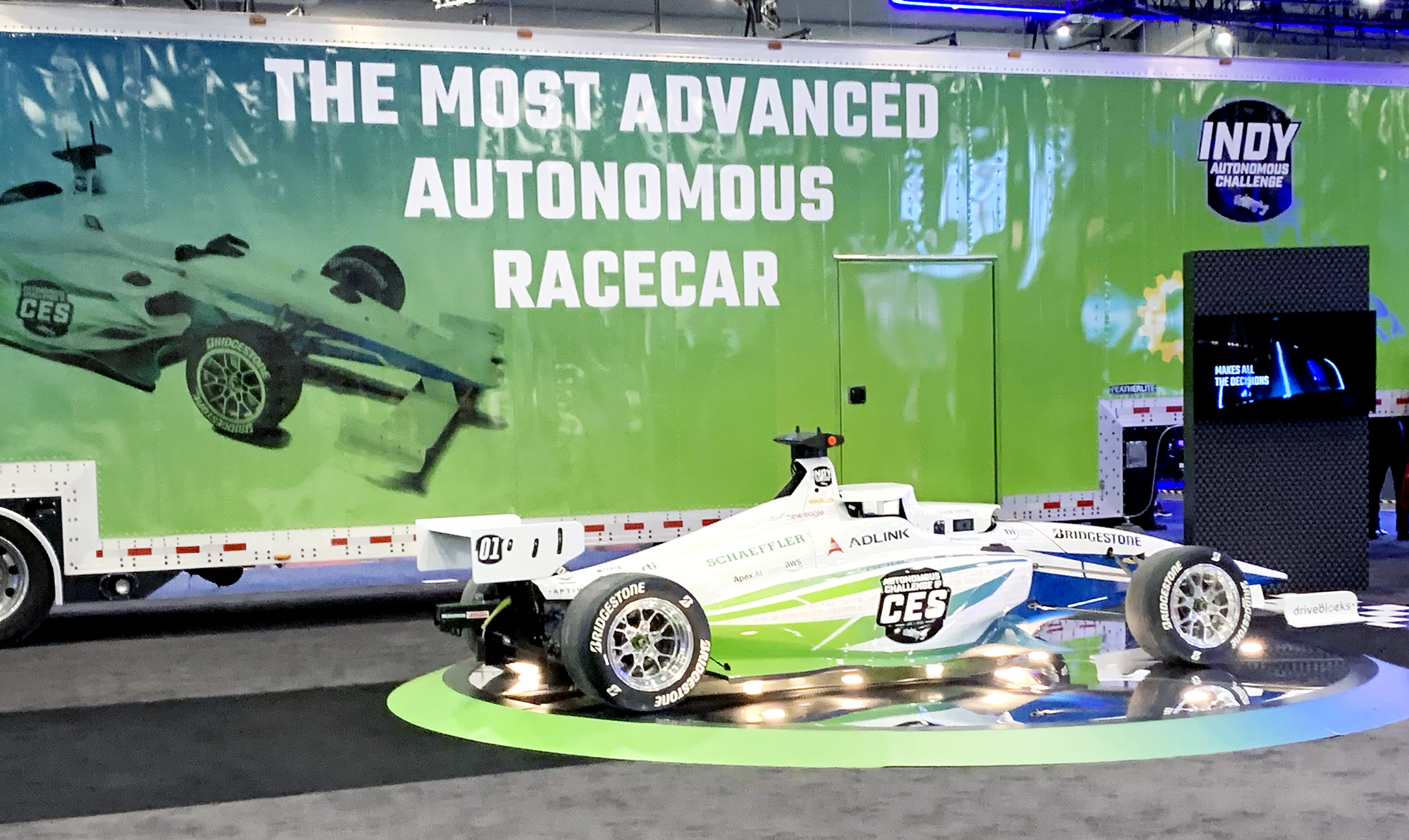 Autonomous vehicle tech was given the spotlight at CES this year, from the Indy Autonomous Challenge pitting self-driving race cars against each other to John Deere's full-scale autonomous tractor. Car makers such as General Motors told a story of a world with zero collisions and U.S. Transportation Secretary Pete Buttigieg emphasized new government standards for autonomous vehicles. But short of full autonomy, companies also showcased how driving tech could improve safety with drivers still behind the wheel.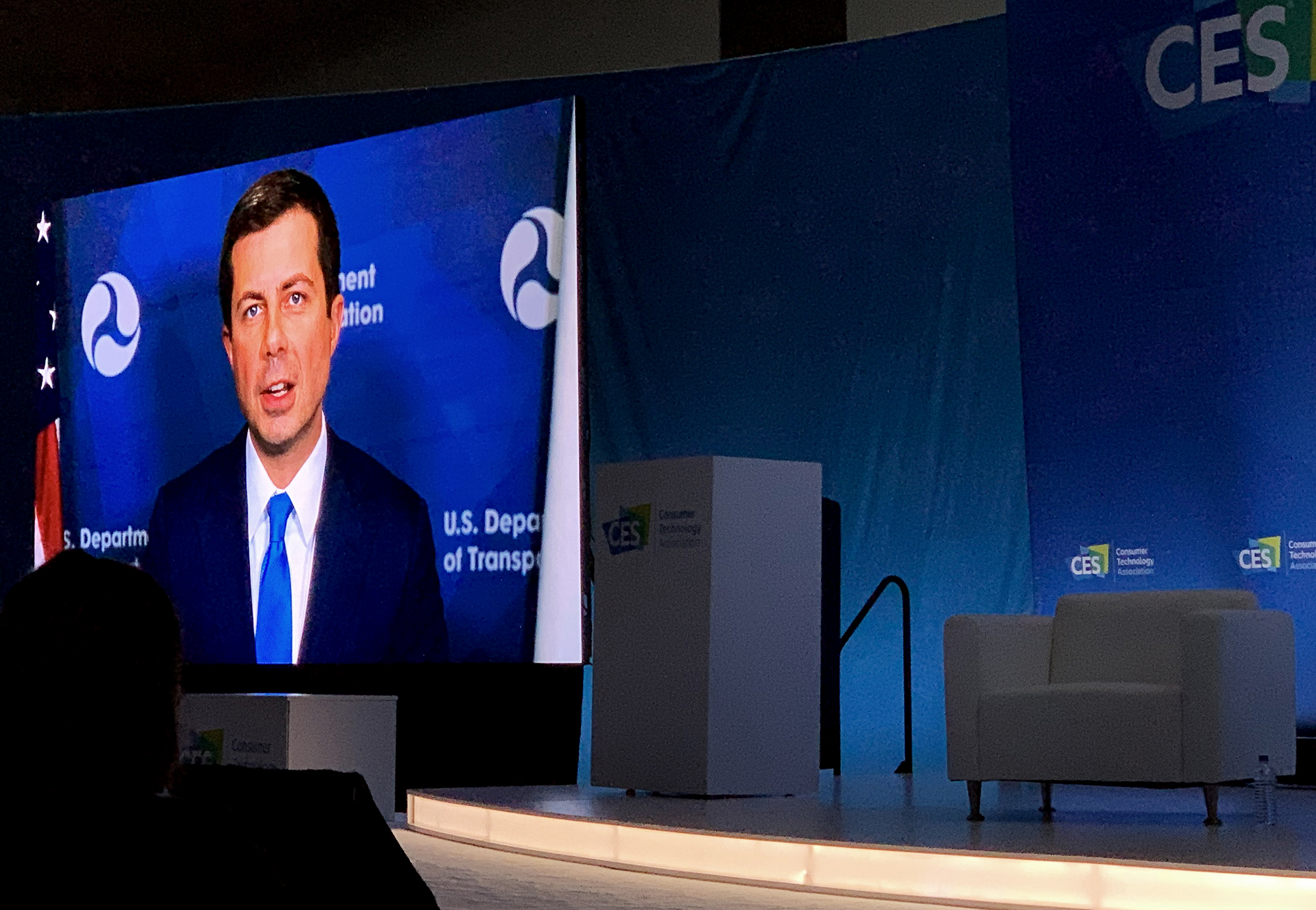 "Attention! Attention!" admonished VinAI's driver and occupancy monitoring system when I looked away from the virtual road. The Vietnam-based company's Smart Mobility suite combines in-car monitoring with 360-degree monitoring of surroundings to tell where a driver's attention is and warn of potential hazards.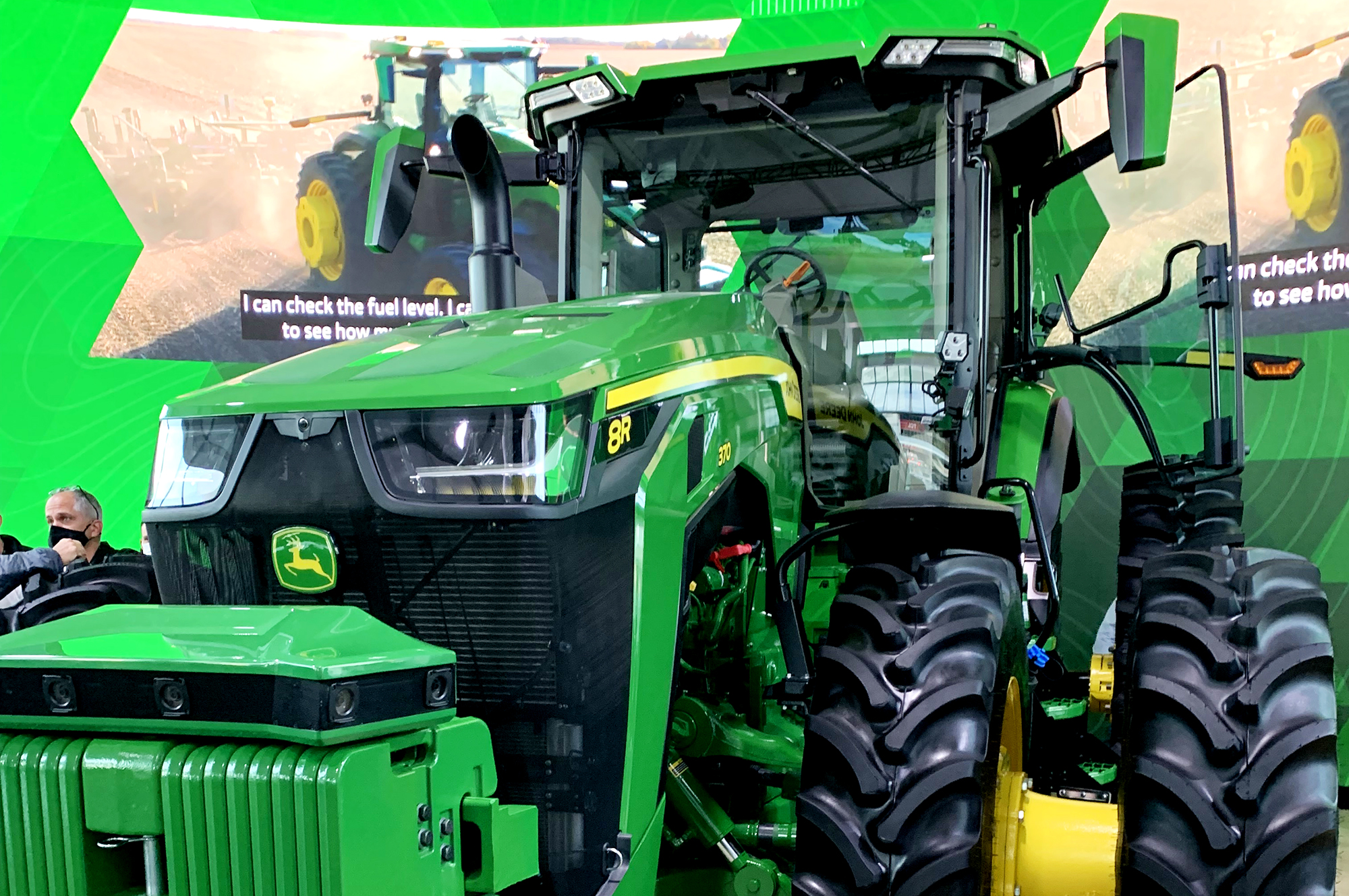 With the ability to add driving systems like this to existing and new vehicles, roads can soon get a lot safer. It could even become standard, the way backup cameras are required on new cars in the U.S.
[Why you should compartmentalize your social media presence]
Transparent toaster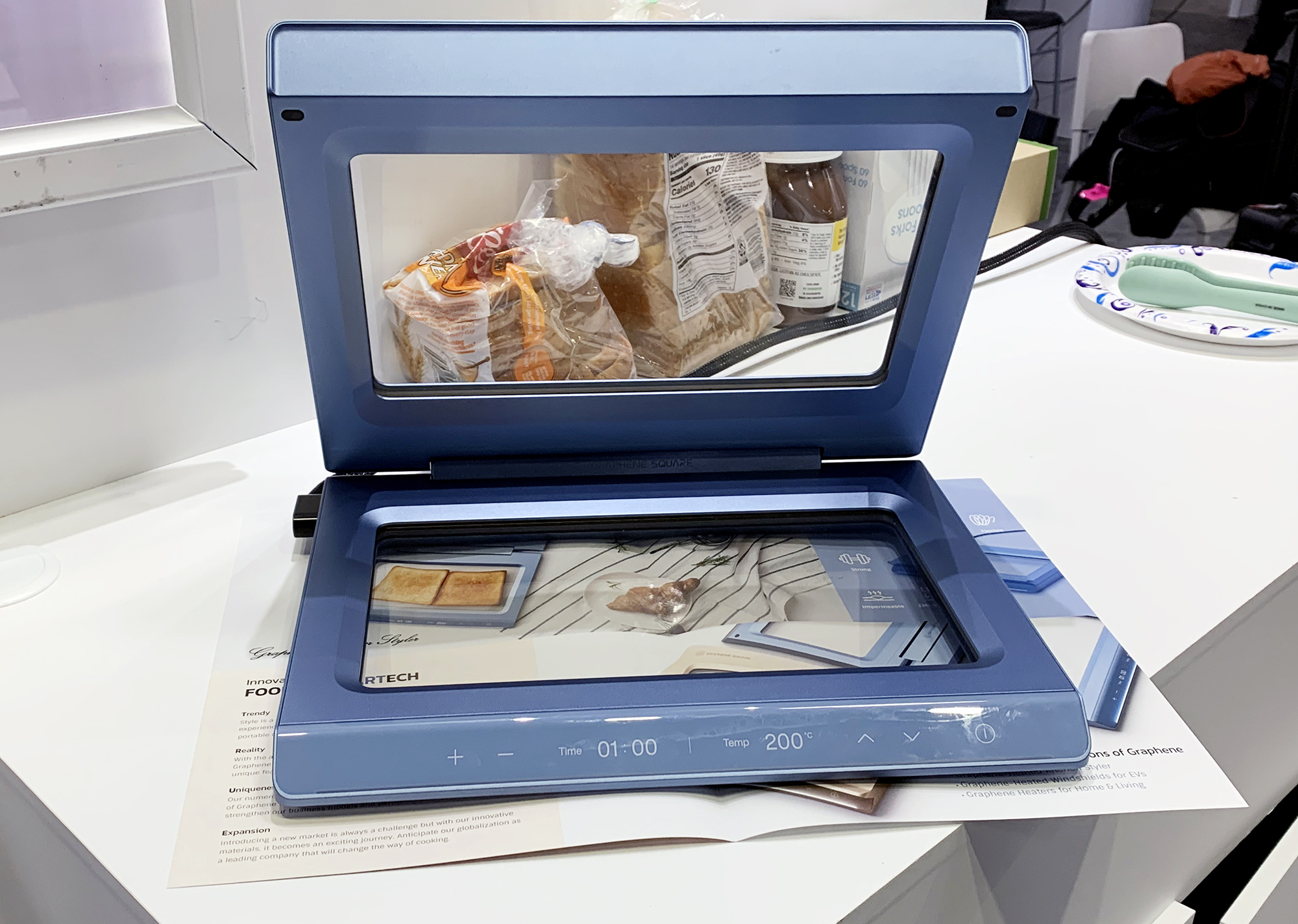 Now you can watch your toast burn in real time. And do so on the go. 
South Korea-based Graphene Square's kitchen styler uses the promising power of graphene to make that possible. Transparent and flexible, graphene is like plastic wrap that can conduct electricity. Capitalizing on the efficiency of graphene, the company looks to achieve the perfect toast with half the power consumption.
The company also proposes using the transparent heating of graphene technology for windshields, so you'll no longer have to worry about foggy drives.
Beamed power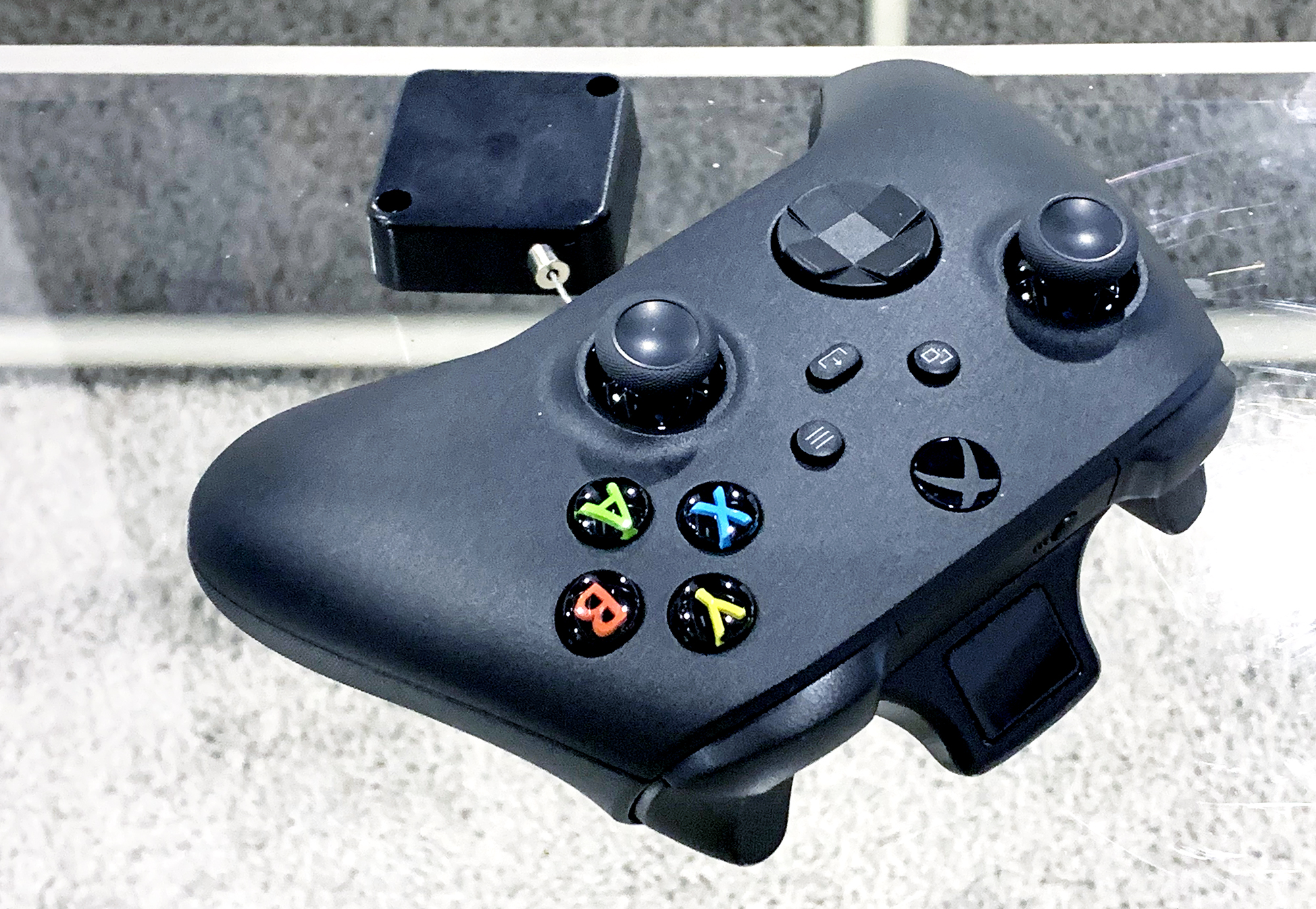 Wi-Charge shared the latest glimpse into a cordless future at CES.
Within a 30-foot range, Wi-Charge is able to essentially beam power in the form of infrared light between a transmitter and a device connected to a receiver, which converts the infrared light back to electricity. 
While one transmitter can only charge one device at a time, the system can send power where it is needed most and sequentially charge devices. 
The Israeli company highlighted how the transmitter could deliver power to an electric toothbrush dock and a wireless charging pad for phones. The system could also eliminate the need to replace batteries in Xbox controllers.
Bonus: Robot cafes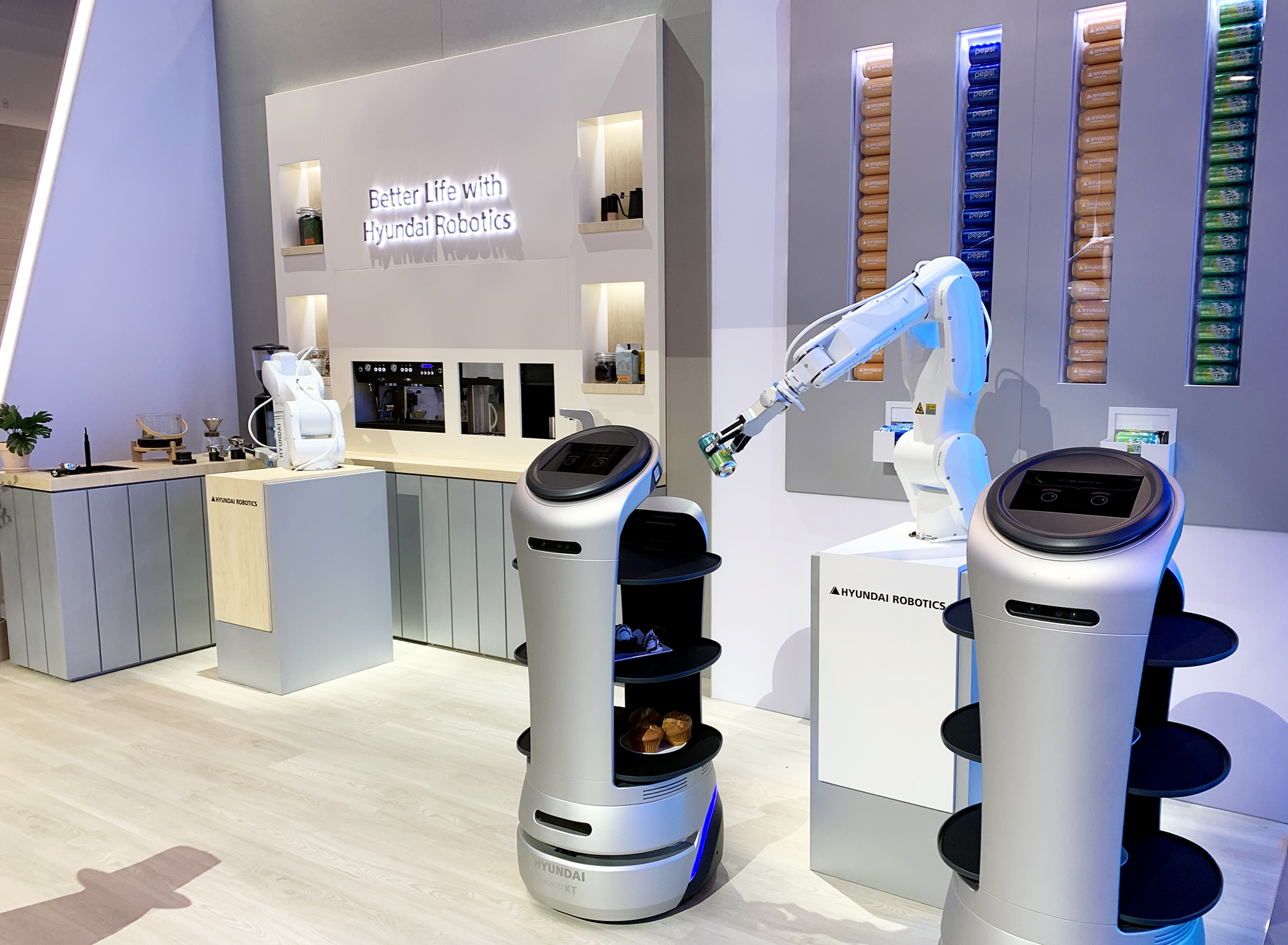 While not exactly a single product, Hyundai Robotics displayed the concept of a fully autonomous robot cafe. Robot arms whirred to get drinks onto server robots ready to skirt around with a literal machine-like efficiency. Somehow, it wasn't hard to imagine this as the average morning in a local coffee shop.