Pines were ablaze as the University of Maryland's fire protection engineering department completed its annual Christmas tree fire safety demonstration Thursday.
The live fire experiments illustrated the importance of maintaining a well-watered Christmas tree during the holiday season, comparing the differences between a hydrated tree catching fire and a dry tree catching fire.
Isaac Leventon, a fire research scientist at the National Institute of Standards and Technology and adjunct lecturer at this university, began the demonstrations small.
Leventon held three different branches above an open flame to compare the flammability. First, the branch of a well-watered tree, then the branch of a dry tree and finally, the branch of an artificial tree.
"When a tree does ignite, especially if it has dried out, it has the potential to start a really large fire that can grow very quickly," Leventon said. "So there's a limited time to be able to react to it."
According to the National Fire Protection Association, nearly one-fifth of Christmas tree fires were caused by a heat source too close to the tree.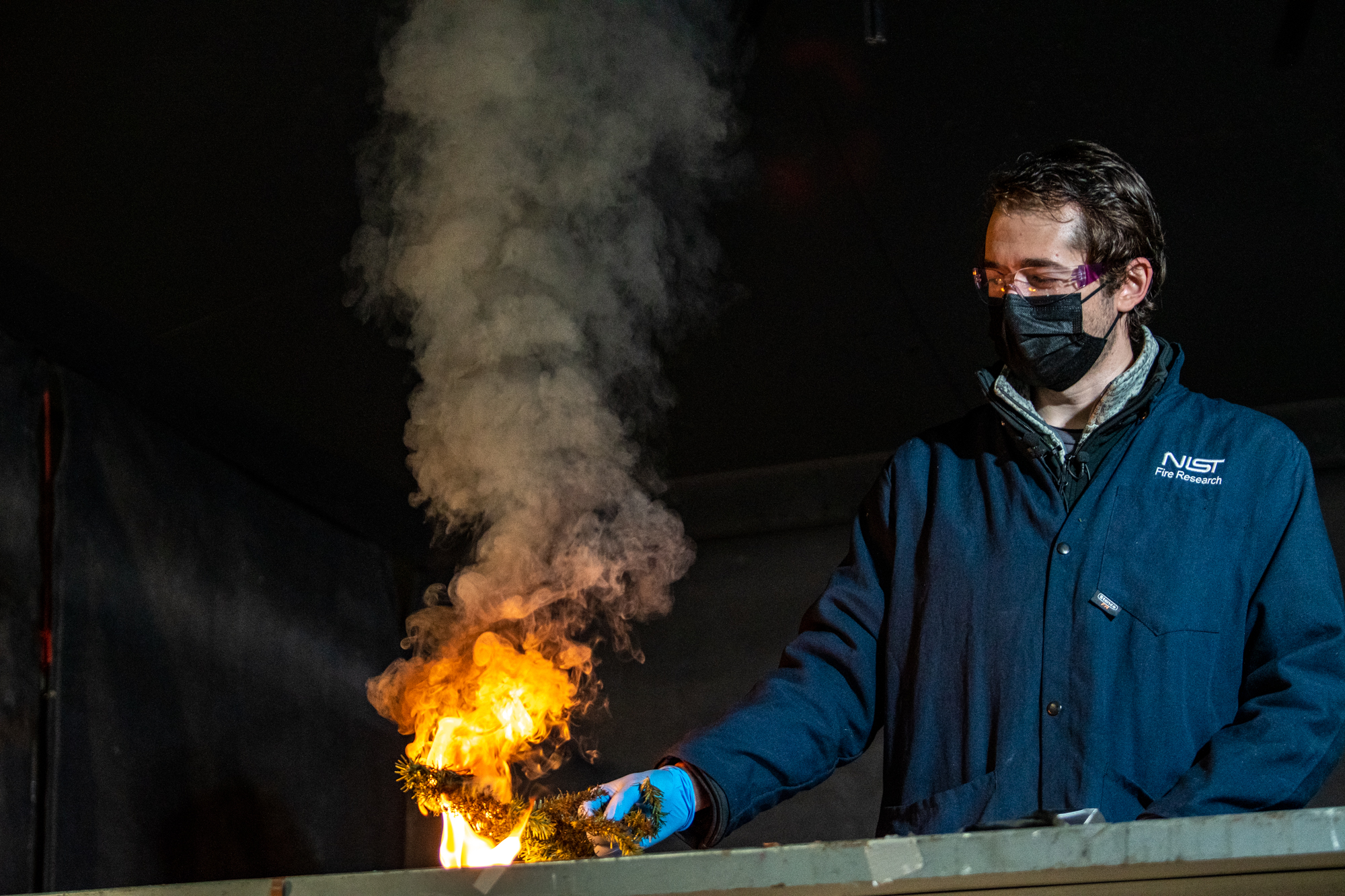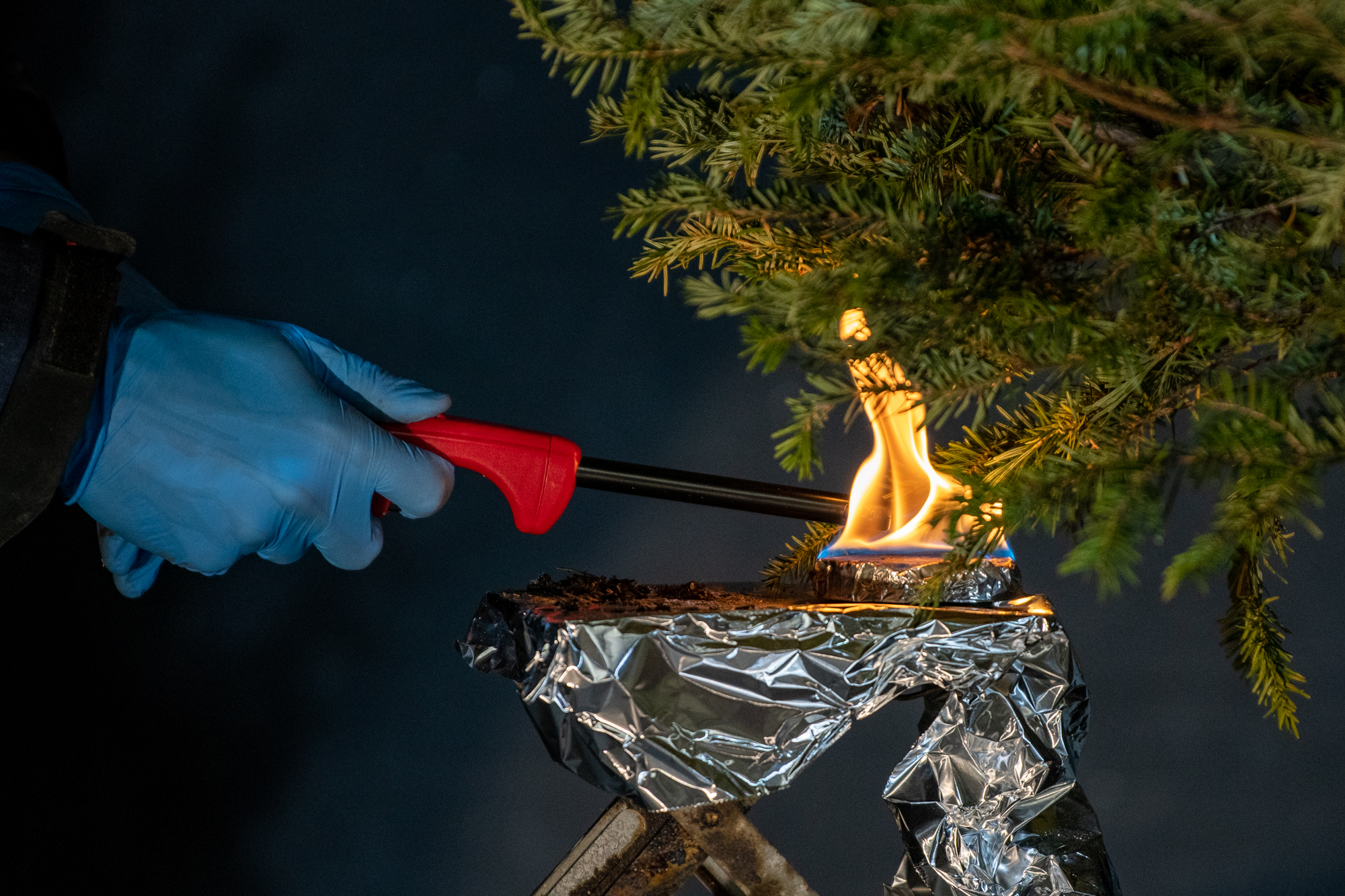 ABOVE: A dry Christmas tree progressively burns in a matter of minutes. The tree had not been watered since the beginning of December. (Joe Ryan/The Diamondback)
Leventon also demonstrated the difference between a well-watered tree and a dry tree on a larger scale.
The presenters hauled two full-scale trees on stage. One had been sitting in water and monitored for about two weeks. The other, Leventon said, was bought at the same time, but left alone without water or care.
The results of the experiment were quick.
The well-watered tree sustained damage, but ultimately survived. The dehydrated tree was consumed by fire, with little more than a skeleton of branches left.
ABOVE: Leventon measures and prepares fuel before igniting trees during the Christmas tree fire safety demonstration on Dec. 16, 2021. (Joe Ryan/The Diamondback)
Despite Christmas tree fires being relatively uncommon, with an average of 160 fires per year according to the NFPA, Leventon still believes this demonstration is important for anyone with a tree in their home.
"It's four or five times more deadly if it has been started by a tree versus any other first item that might have ignited," Leventon said.