University of Maryland Jewish community members and friends gathered together during the final night of Hanukkah with guest speakers and a mass dreidel spin at the Spin Love, Not Hate event at Ritchie Coliseum Sunday.
About 300 students gathered to learn more about campus Jewish and multicultural groups and hear remarks from Dawn Collins, the mother of 1st Lt. Richard Collins III. Collins was a student from Bowie State University who was murdered outside a bus stop in front of Montgomery Hall in 2017.
Collins' mother addressed the rise of antisemitic and anti-Black hate on college campuses across the nation, which she urged students to reject at all costs, as she did in the aftermath of her son's death.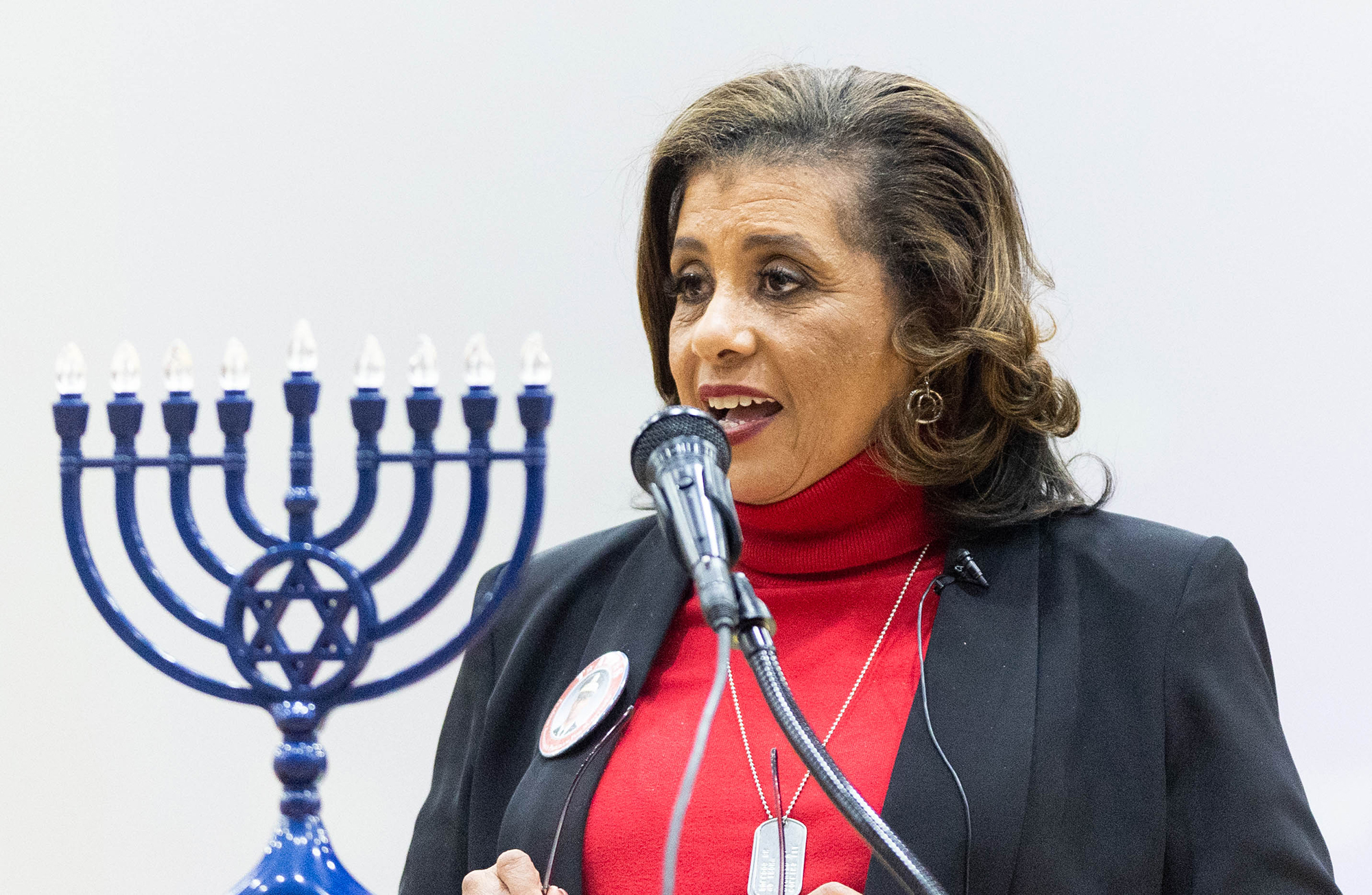 Collins reflected on her son's willingness to serve his country and how he died not on the battlefield, but as a result of America's "battle for racial justice." 
She never thought to warn her son about hate at his university because it is a place where students go to open their minds to new ideas. She urged students to make good on this promise of higher education.
"I encourage you to take courses, choose experiences to expand your mind with a passion to see the humanity in others," Collins said.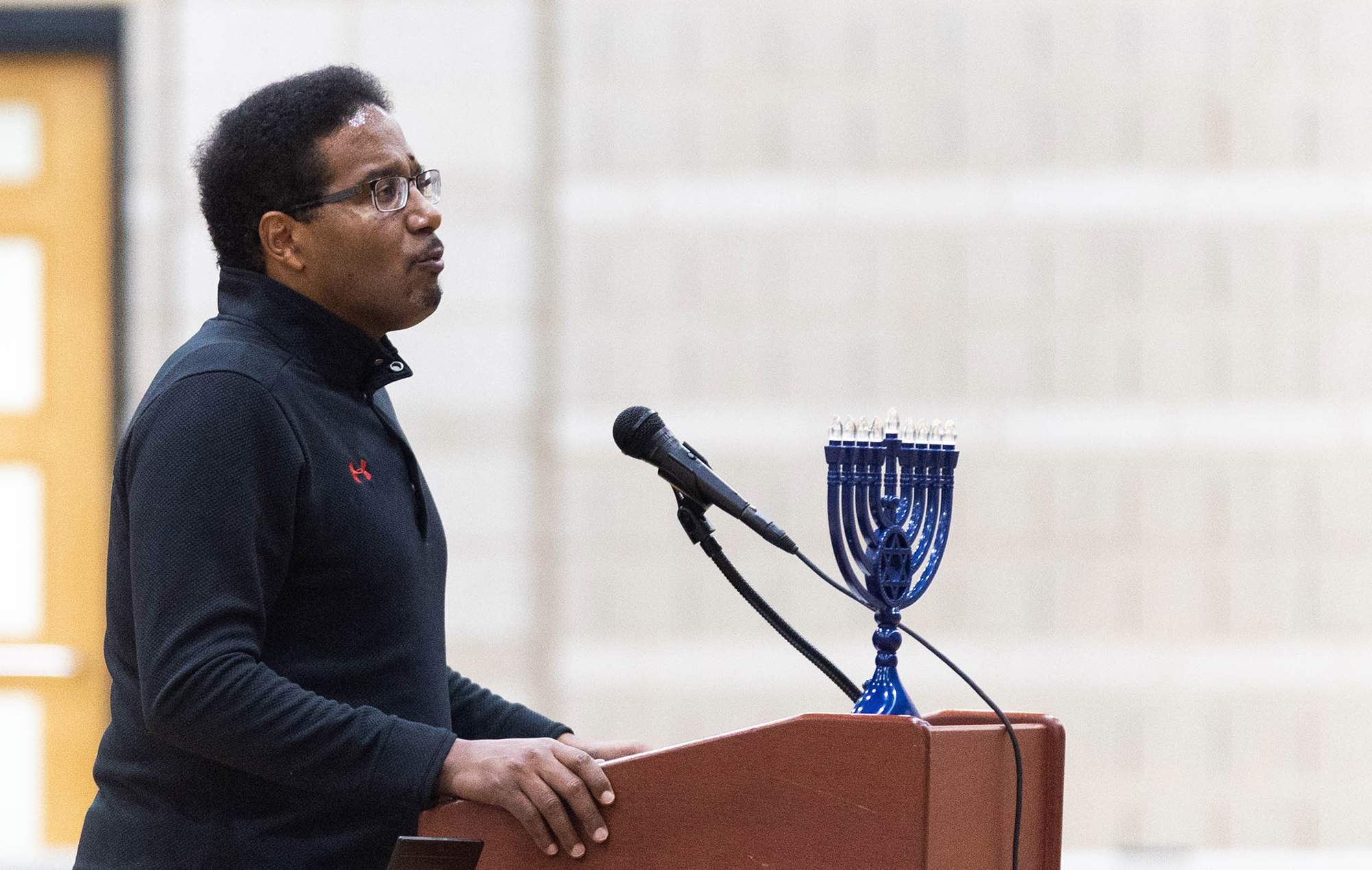 University President Darryll Pines echoed this sentiment and condemned the rise in antisemitic hate across the nation and on the campus this semester.
"We will take action against any hate crime," Pines said. "All of us cannot turn a blind eye to any of our diverse groups on campus."
[Community gathers on McKeldin Mall for annual lighting of 10-foot menorah]
The event provided space for hundreds from the university community to grapple with the presence of antisemitism on their campus. Ari Israel, director of Maryland Hillel, highlighted how this university's large population of Jewish students provides acceptance, but still faces spikes in antisemitism.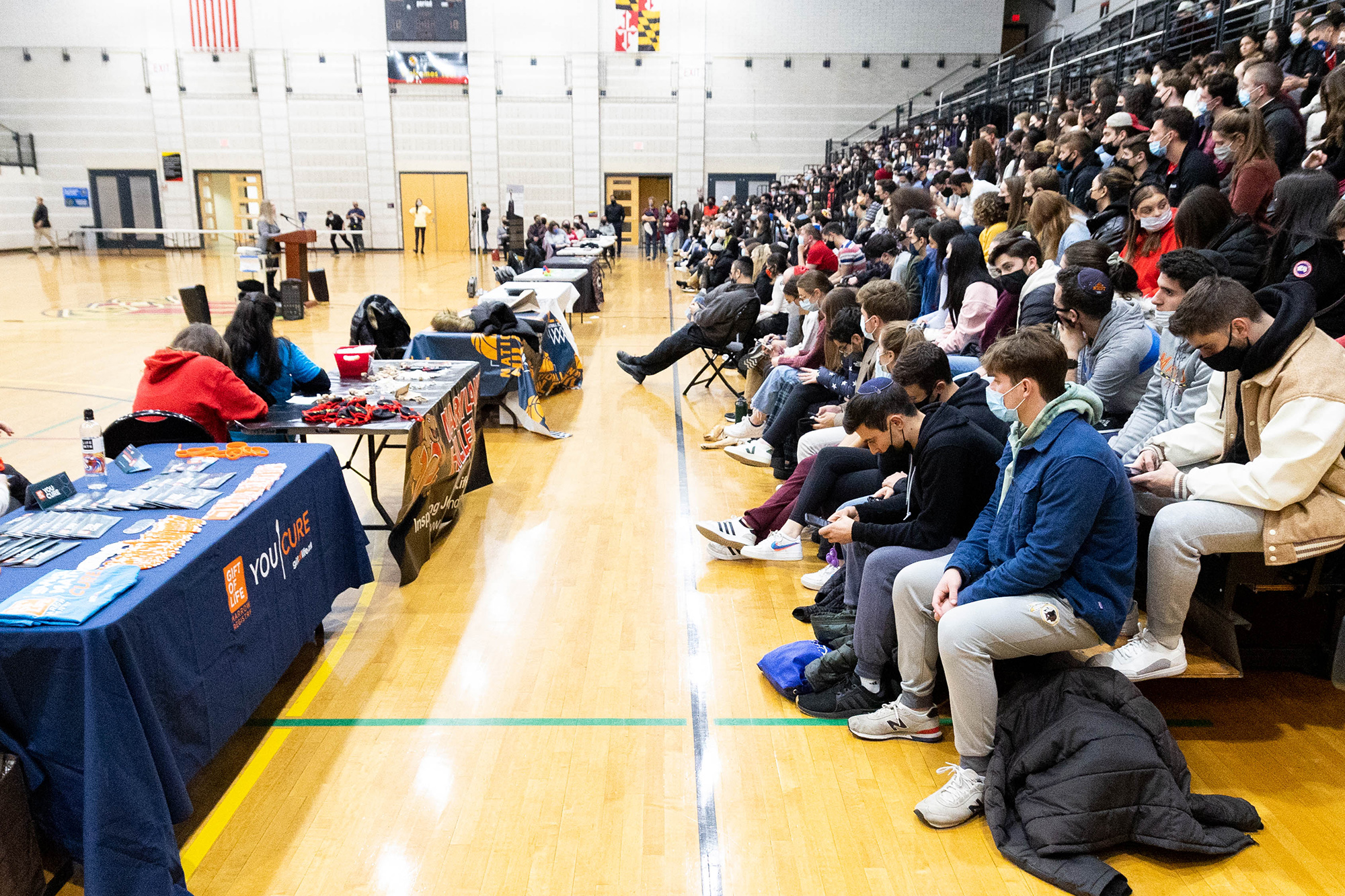 "There's a lot of talk about minorities in hate crimes, and Jews aren't always included in that kind of conversation, because we're white-passing in America," said Jordan Herling, a junior mathematics major who works at Maryland Hillel. "So we just want to say antisemitism is real … so we just want to make sure we're included in that conversation."
Students attending the event also felt it showed the unity of the university's interfaith community.
"This event is about transcending all these different individualized groups and realizing that at the end of the day, we're all essentially the same," said Yakir Kanessky, a sophomore psychology major in Maryland Hillel.
As a student who recently rediscovered her faith, senior theatre major Jordan Resnick said it "stung" to see a lack of Jewish representation seemingly everywhere, even when trying to buy a menorah at the local Target.
"I'm just really reckoning with how important representation is, and I want to be able to immerse myself more in my culture to better understand where I'm coming from," Resnick said.
[UMD South Asian Student Association holds panel on spirituality and faith]
Dozens of student groups sponsored the event according to Maryland Hillel's website, including the Black Student Union, Muslim Student Association and Catholic Terps. University entities, including Stamp Student Union, the behavioral and social sciences college and the Division of Student Affairs, also sponsored.
Multiple Jewish student groups tabled at the event to raise awareness about antisemitism on the campus and promoted their organizations' communities. Ayelette Halbfinger tabled for the National Hillel Basketball tournament at the event and said it was heartwarming to see how many campus groups showed solidarity with the Jewish community.
"Not only are we going to be a part of the cultural events on campus, but we also are here to show our support and lend a hand," the junior operations management and business analytics and marketing major said.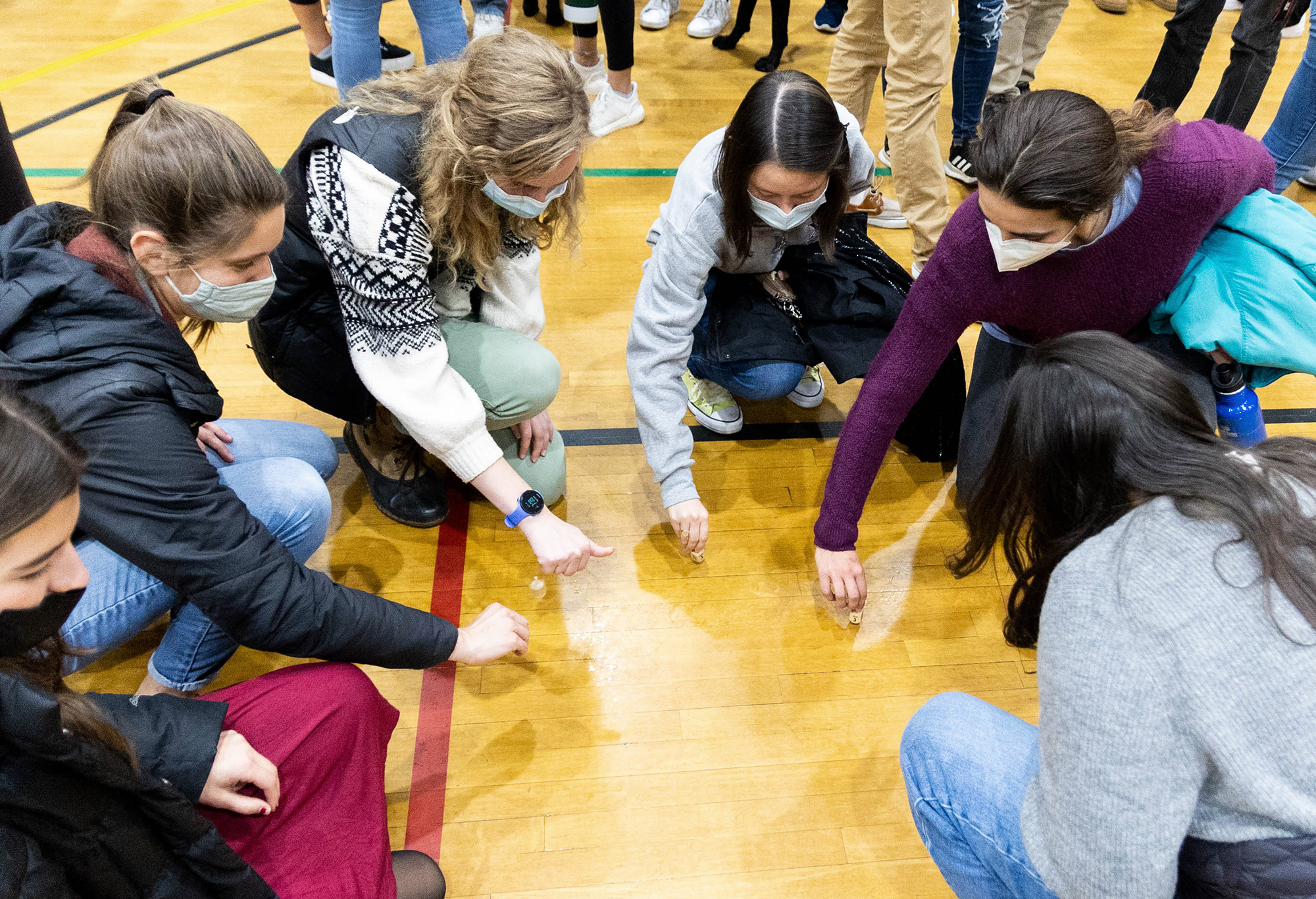 In addition to guest speakers and tabling, attendees also attempted to break a world record for the most dreidels spun at once in the same place. They fell short, but it didn't stop hundreds of students from gathering on Ritchie's basketball court to spin together and celebrate the final night of Hanukkah.
Guest speakers, university chaplains and Hillel student representatives took turns lighting a battery-powered menorah. For Israel, the act signified the resilience of this campus' Jewish community.
"One antisemitic incident is too many, one bias incident is one too many, and on this campus, sadly, there are many," Israel said. "And yet Jewish students on this campus are thriving. We are a miracle of old that continues to light today."