Michael Foster has lived at The Lodge at Marlton — a senior apartment home in Upper Marlboro — for five years. 
For three of those years, he sat in his car on some nights at the side entrance, serving as an unofficial security guard. Security camera footage is inadequate, Foster said, and some female residents feel unsafe walking into the building alone at night. 
"There is no security — we are told, 'Oh, just call the police,'" said resident and tenant council President Delores Prioleau.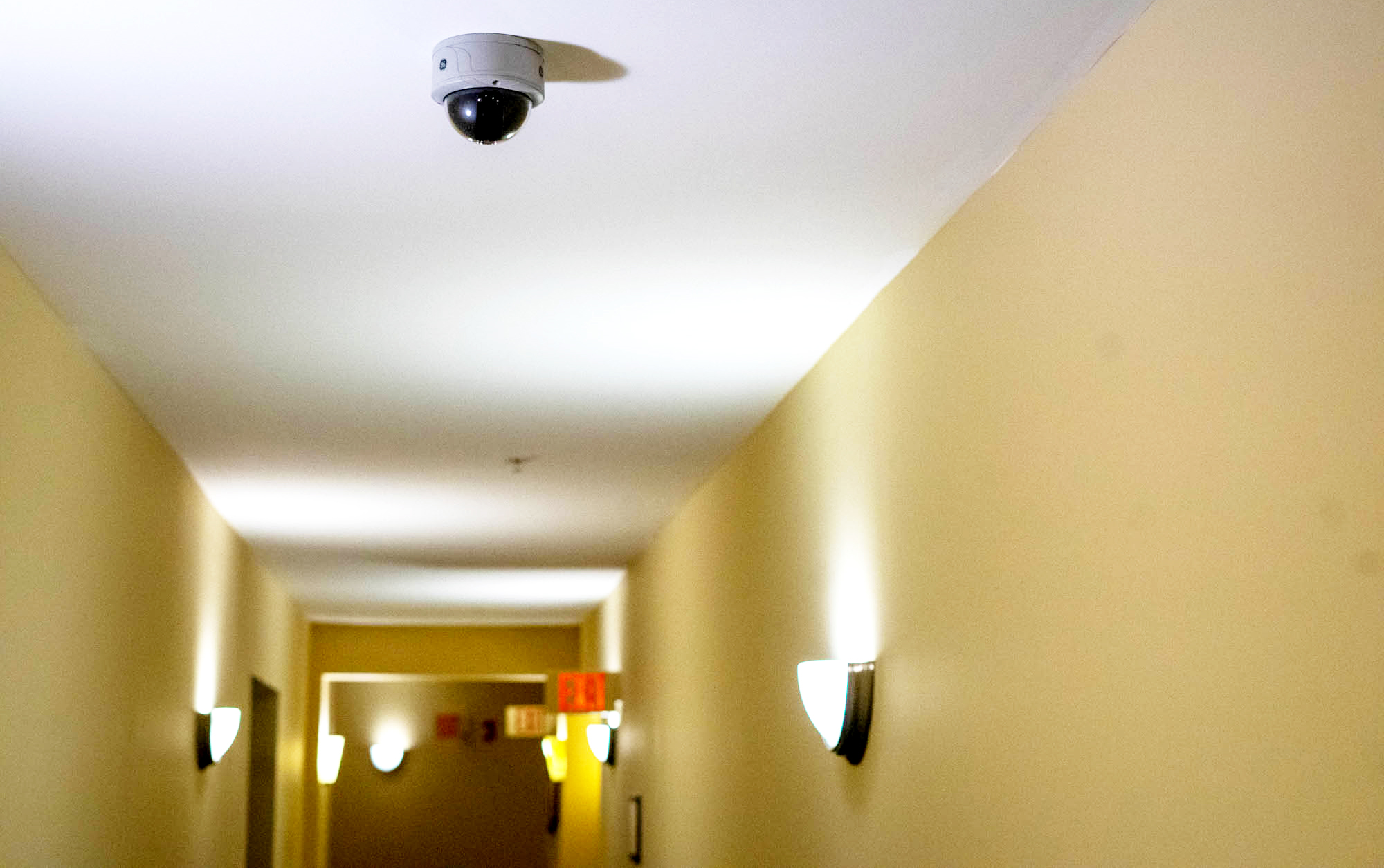 For Foster, the lack of security guards at the complex is proof of the apartment's management company — Habitat America — negligence and lack of care for residents. And for nearly a month, the frustrations have come to a head, with residents protesting by sitting outside the management office on the ground floor of the complex at least once a week. 
They are calling out the management for rent increases and lack of sanitation and security, among other issues. 
"We're not going to make unreasonable complaints," Foster said. "All we ask for is that you take and treat us as human beings."
Habitat America assistant vice president Sandy Kendall did not comment on the residents' concerns. 
[Latino tenants in Langley Park sue landlord over alleged unsanitary, hazardous conditions]
The management company recently increased rent, and many residents say this was done without explanation. The increases are not uniform since they are based on residents' income, and it is currently increasing 5 percent to 8 percent, Prioleau said. That's about $40 to $180, said Euniesha Davis, director of Prince George's County's office of community relations. 
Resident Shirley Young said management's explanation of the increase in rent was inadequate. 
"They just gave the increase," she said. "And we know that's not legitimate."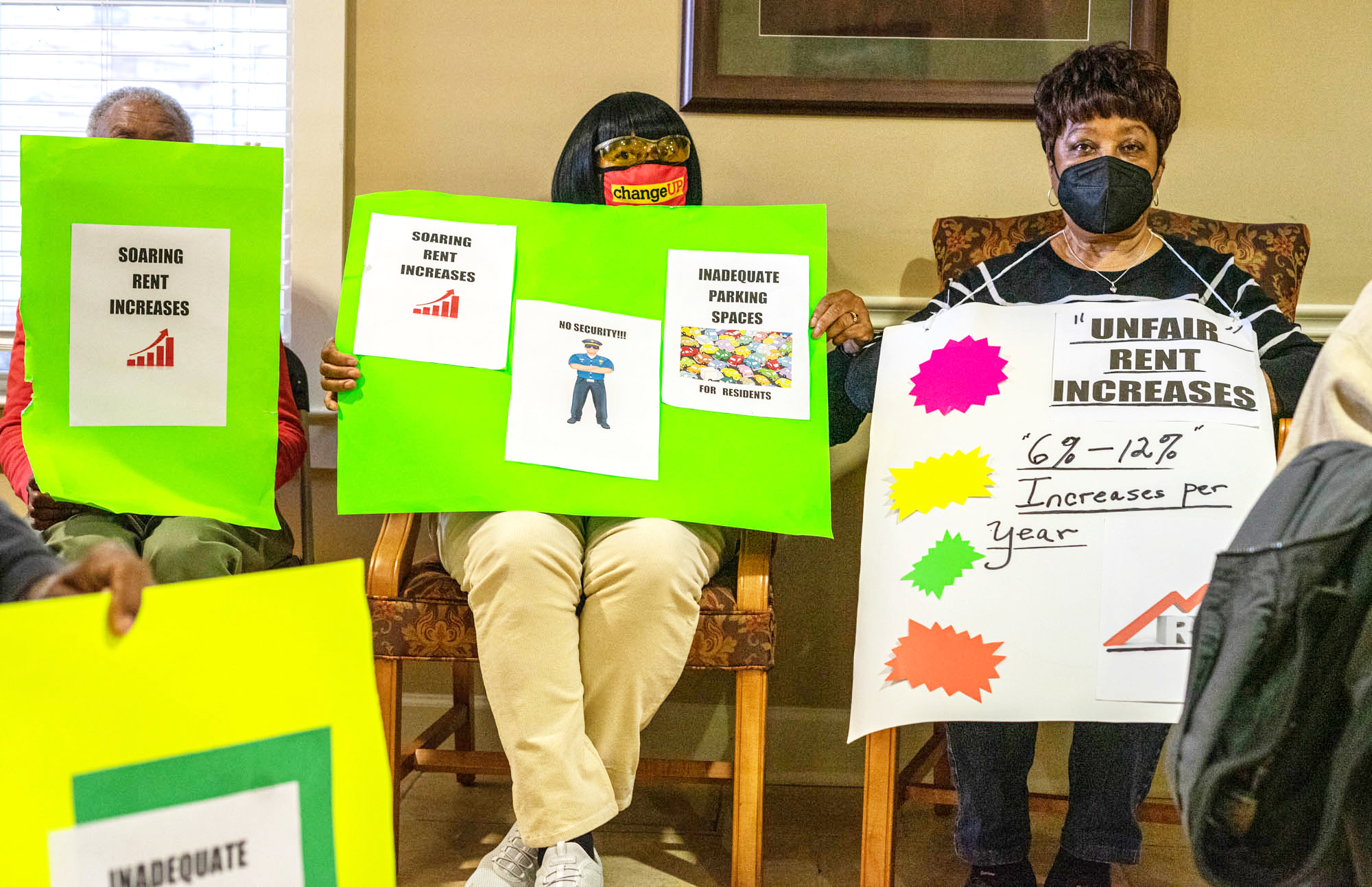 Wheelchair inaccessibility in common rooms and lack of parking for residents have also caused concerns. Residents with disabilities have difficulty going through a door that leads to a shared space, Prioleau said. 
The lack of proper sanitation is also a major cause of concern for several residents. 
"I didn't see any sanitation taking place whatsoever," Prioleau said. "This is not working for us at all."
The growing list of issues with management includes noise from Redzone Blitz, a new nightclub in an adjacent strip mall. Residents said the presence of the club and loud noises during late hours have amplified already existing safety concerns. Some residents are also asked to park in front of a nearby nightclub and walk to the center because of inadequate parking spaces, resident Melford Alston said, posing another safety issue and causing major frustration. 
Some residents also feel that management has not been adequately responsive to their concerns. 
"They are not senior friendly at all," Prioleau said. "It's all about the paycheck … they don't care what happens to us."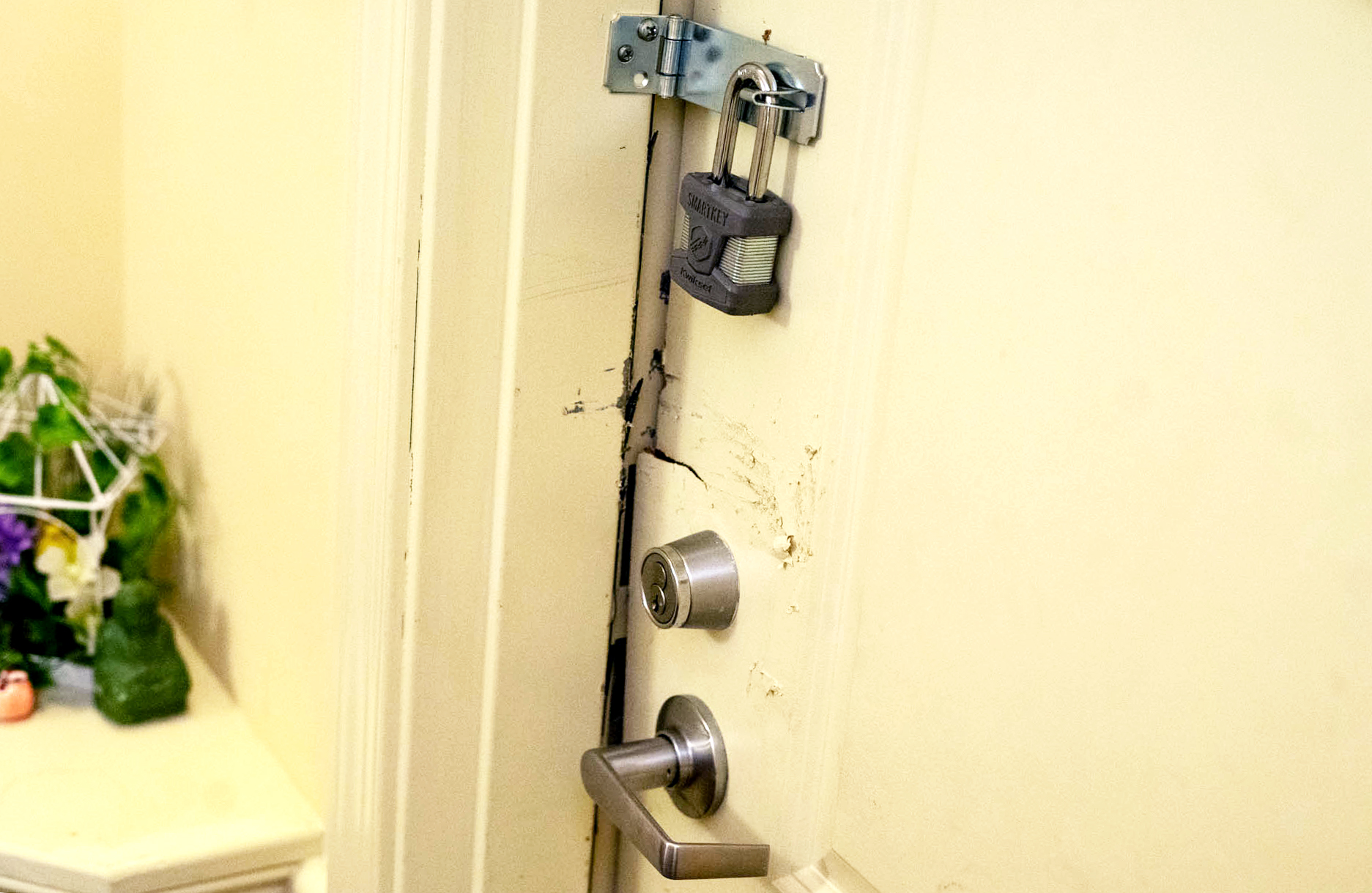 [Local leaders protest swift changes to proposed Prince George's County redistricting map]
After receiving a call from a concerned resident, the Prince George's County office of community relations has stepped in to attempt to voice some quality-of-life concerns to the management company. 
But the county's power is limited in certain instances. For example, since it has no control over rent in a private building, it can only work to provide rental assistance. Ultimately, final rent costs will be up to the management. 
"We did express the concerns of the residents with the management company, and asked them to reconsider especially for their longtime residents," Davis from the office of community relations said.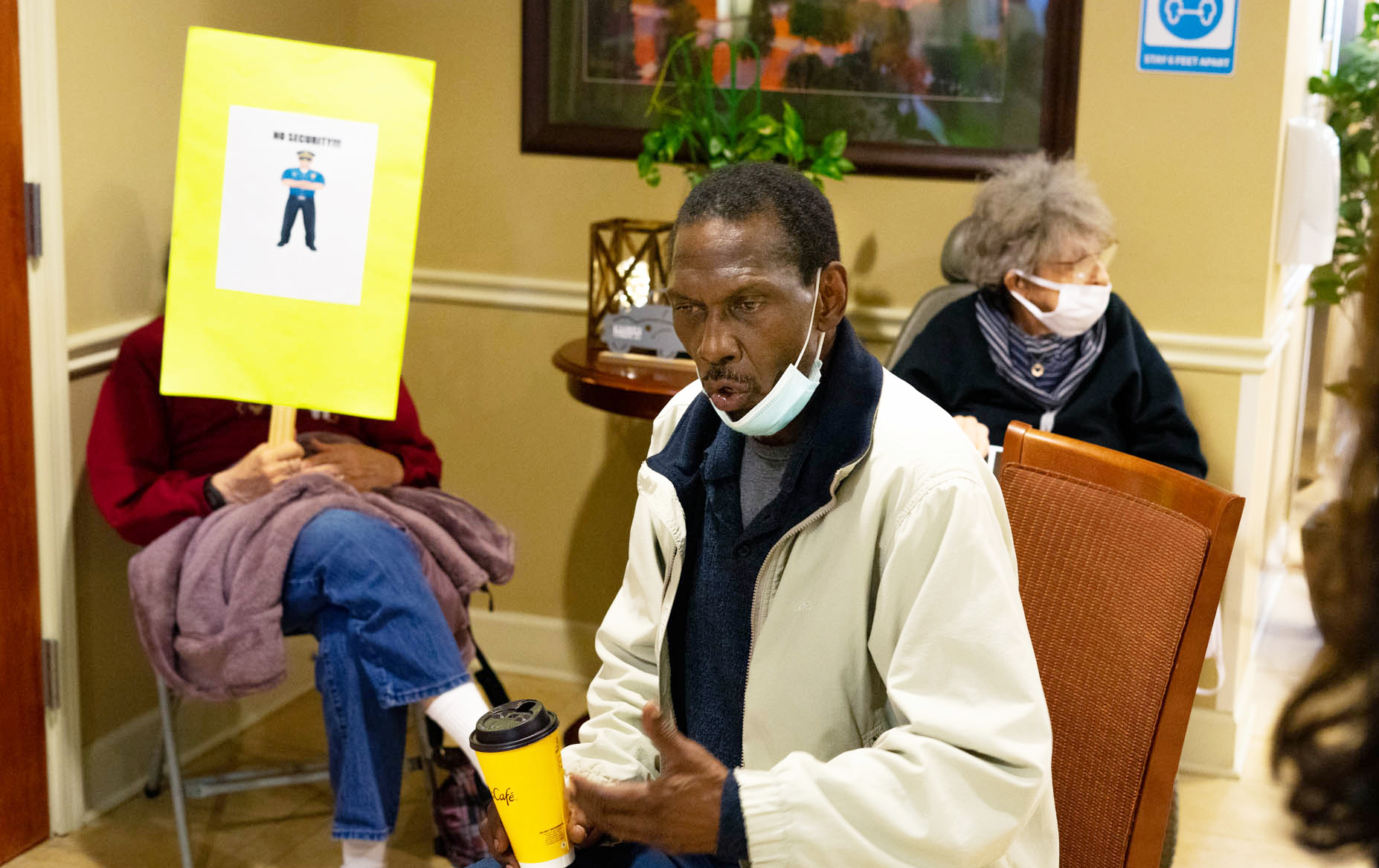 Noise and security-related concerns, however, are issues the county can help address because of their association with quality of life, Davis said. The county is planning to increase security by adding more police officers and holding a "night walk" event so other county departments can understand the noise and security issues residents are complaining about. 
But despite attention from county representatives, residents are still concerned that their voices aren't being heard. 
"You got to take and bring both parties together so we can hear the actual conversation that's taking place with management," Foster said. "Don't come talk to me and then go talk to management because it doesn't play out fairly."