By Shifra Dayak, Clara Niel, Shreya Vuttaluru, Grace Yarrow, Hannah Ziegler and Christine Zhu
Staff Writers
Para leer este artículo en español, haga clic aquí.
For Meg Oates, this year's College Park elections come at a watershed moment for the city. 
"This election needs to be a turning point," Oates said. "We need to shift from just the status quo of doing things into a more sustainable direction."
Oates was among a mass of College Park residents who descended on the College Park Community Center Sunday for this year's city elections. The city tabulated 685 votes Sunday and has sent out 1,083 mail-in votes, city clerk Janeen Miller said.
The circumstances surrounding this election are unique — unlike past elections, this year's election took place on a Sunday in an effort to boost voter participation. Only two races are contested, District 2 and District 3, where three candidates are vying for two council member seats in each district.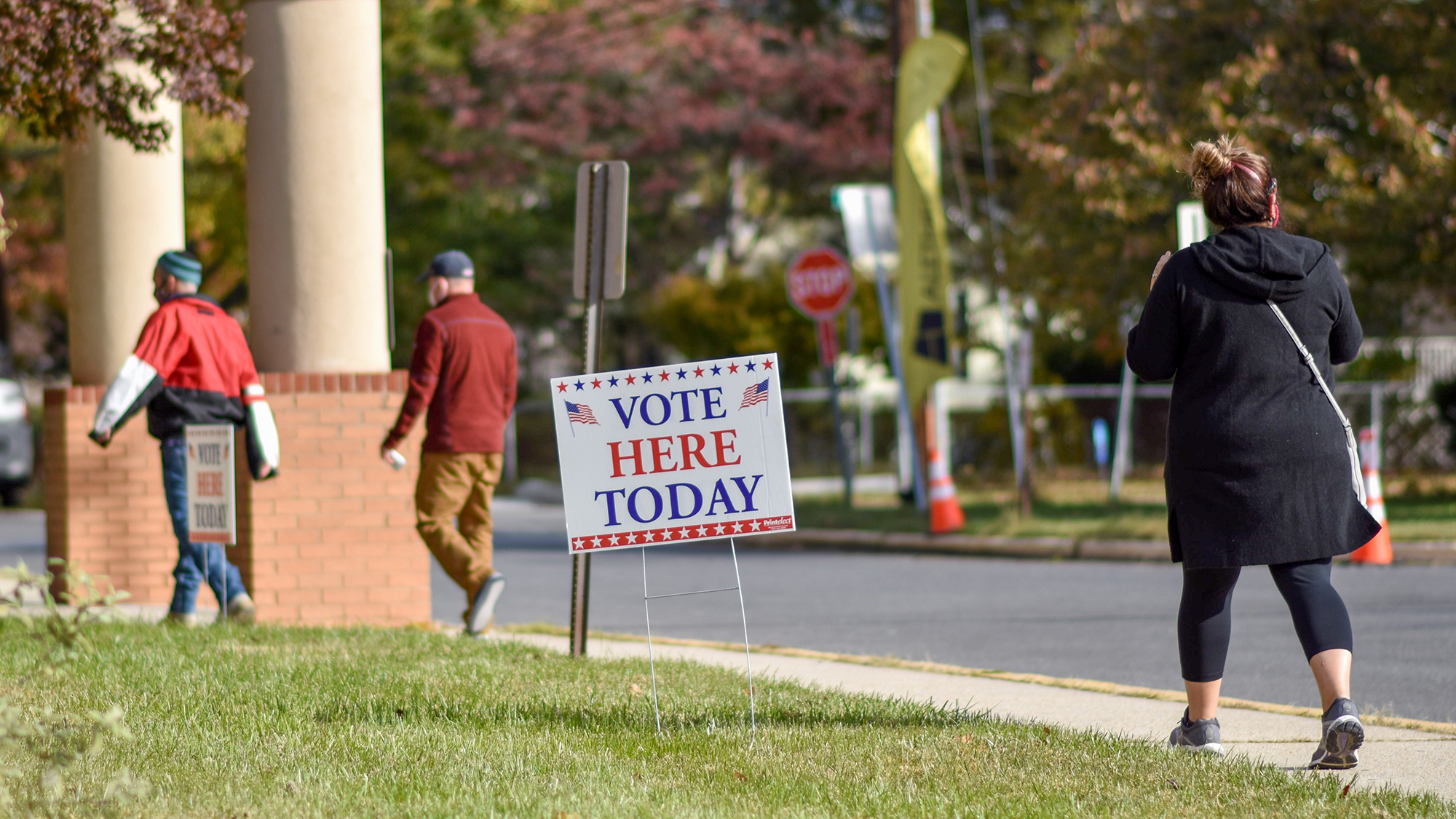 But even with some races uncontested, residents from across the city voted at the College Park Community Center Sunday, where colorful campaign signs decorated the exterior of the premises.
"It doesn't matter [if the race is unopposed], I'm going to do it anyways," District 1 resident George Tansill said. "If there's nobody there, are you still stopping for the stop sign? Yes."
District 1 resident Christine Piggee chose to vote in this year's election, despite the two council seats being uncontested, to show her daughter what the civic process looks like.
"I want her to see this is what we do. We vote whenever there's an election so that we have a voice in who represents us," Piggee said. "It's kind of hard to explain to a kindergartner."
As voters cast their ballots Sunday, a number of issues were at the forefront of their minds, including the topic of development in the city.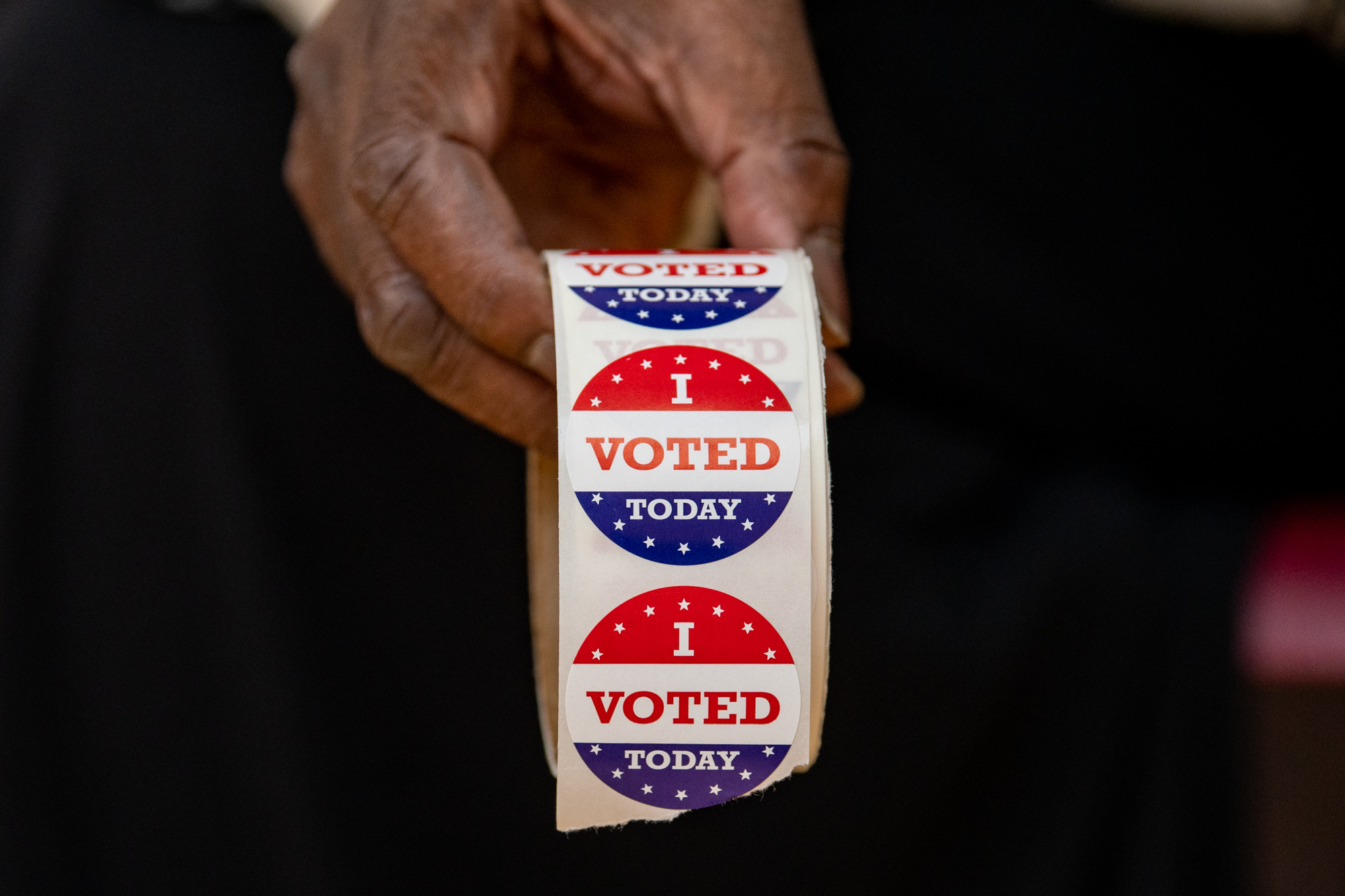 Christine Winderlin has been a District 2 resident for 16 years. She feels there are too many new buildings and apartments in the city that are not held accountable through taxes.
For this reason, Winderlin left the mayoral slot on her ballot blank, saying Mayor Patrick Wojahn is "giving away the city to the University of Maryland and the developers."
"He doesn't really care about the people as much as he just kind of just wants to make the University of Maryland happy," Winderlin said. 
She thinks the development in downtown College Park is "depressing."
"I won't shop down there anymore," Winderlin said. "I want to support people, not big developments."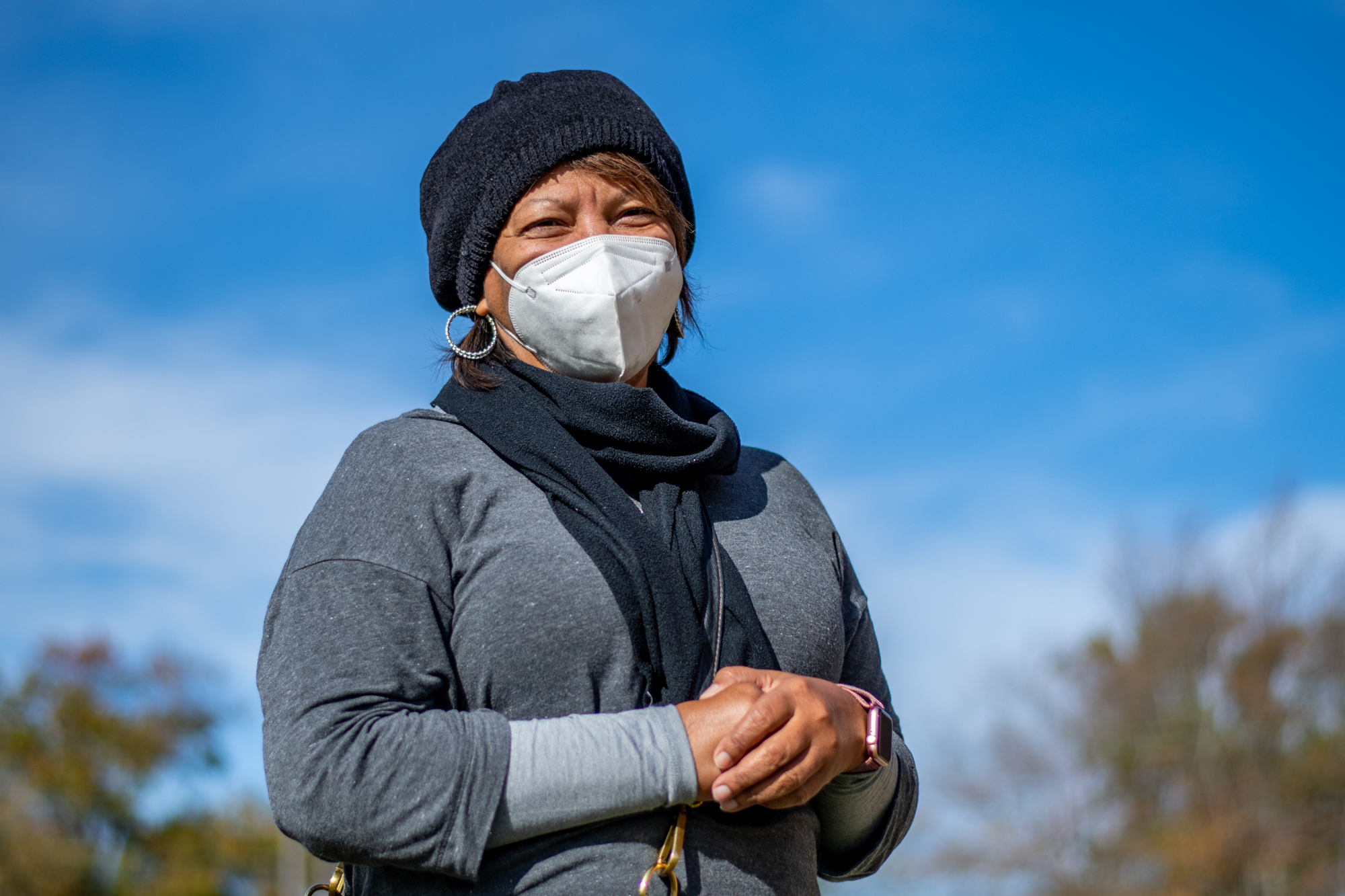 Schinnell Leake from District 2 has lived in College Park since 2000. She thinks the development should work to build relationships between students at the University of Maryland and College Park residents.
"I love the fact that we are developing, I just want to make sure that there's a healthy balance of actual community, as well as college," she said.
For District 3 resident Kecia Hansard, the environmental impact of city development is a primary concern. 
"I'm concerned if we take away too much green space to build … that we could be increasing traffic and increasing carbon," Hansard said. 
Hansard voted for incumbents John Rigg and Robert Day in the District 3 race since "they've been responsive."
Voters also shared how they want the city to address environmental issues.
[The Diamondback's 2021 College Park election guide]
For Oates, a District 3 resident, the issue of sustainability motivated her to support Rigg and challenger Stuart Adams. Adams has made sustainable development and smart growth in the city a cornerstone of his campaign. 
Oates added the most important issue in this election is environmental protection for District 3, an area of the city that struggles with flooding issues. Oates is also concerned about a loss of tree canopy in District 3 that she has seen since moving there in 2018. 
"The nation may or may not care if the forest upstream for me gets torn down," Oates said. "But I care, and I need my public officials to care."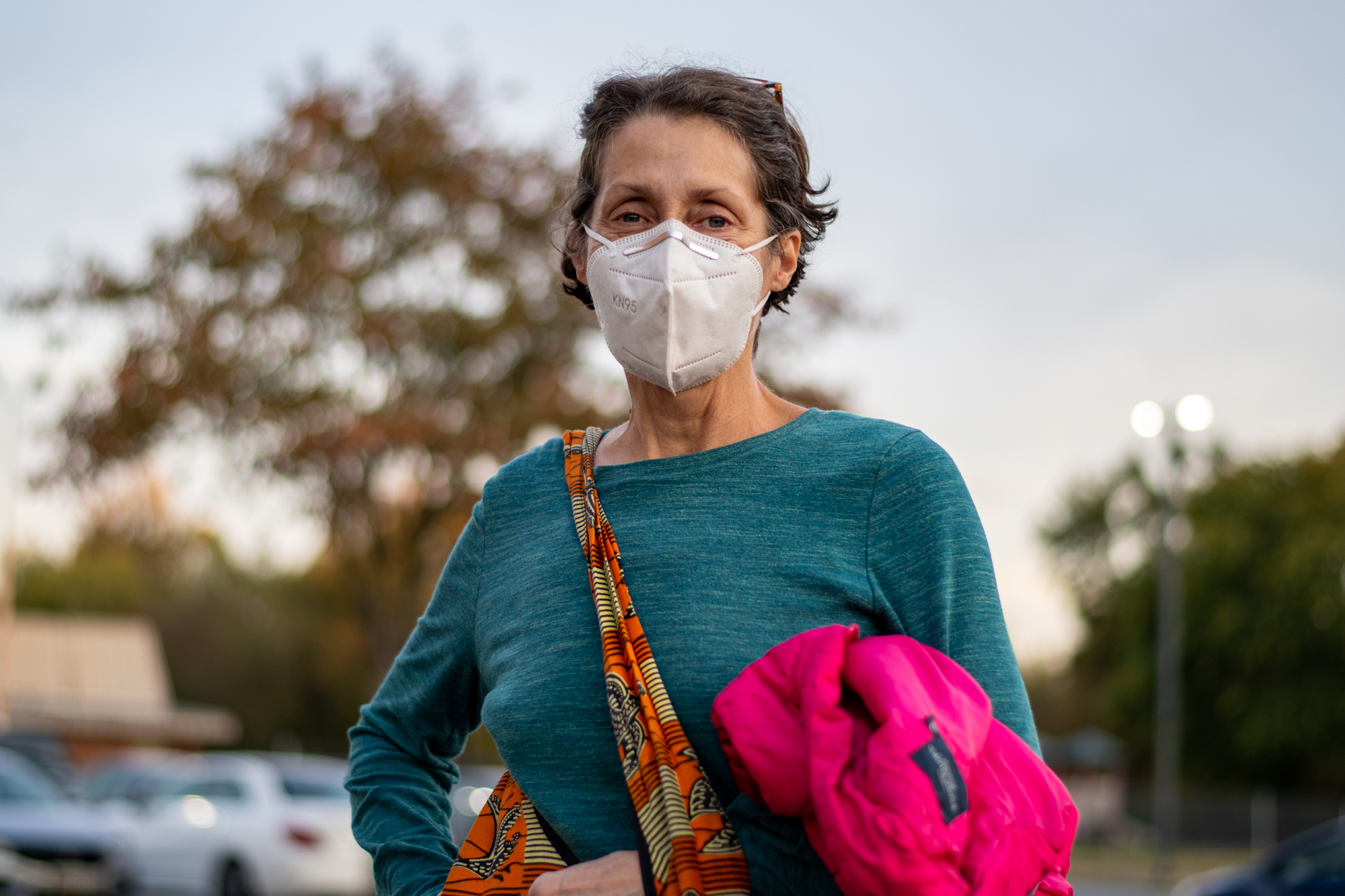 District 3 resident Sally Wood only decided to vote for Adams. Adams' commitment to and knowledge of environmental issues was especially appealing to Wood, who pushed county officials to save Albion Woods, a forested area near Route 1, from being privately purchased. 
As part of the effort, Wood worked with some now-supporters of the Save Guilford Woods movement, which Adams has supported.
[Here are the preliminary results for College Park's elections]
In addition to sustainability issues, Wood wants a solution to the flooding in her neighborhood, as well as the lack of diversity she said she has observed. 
"Stuart knows this stuff," she said.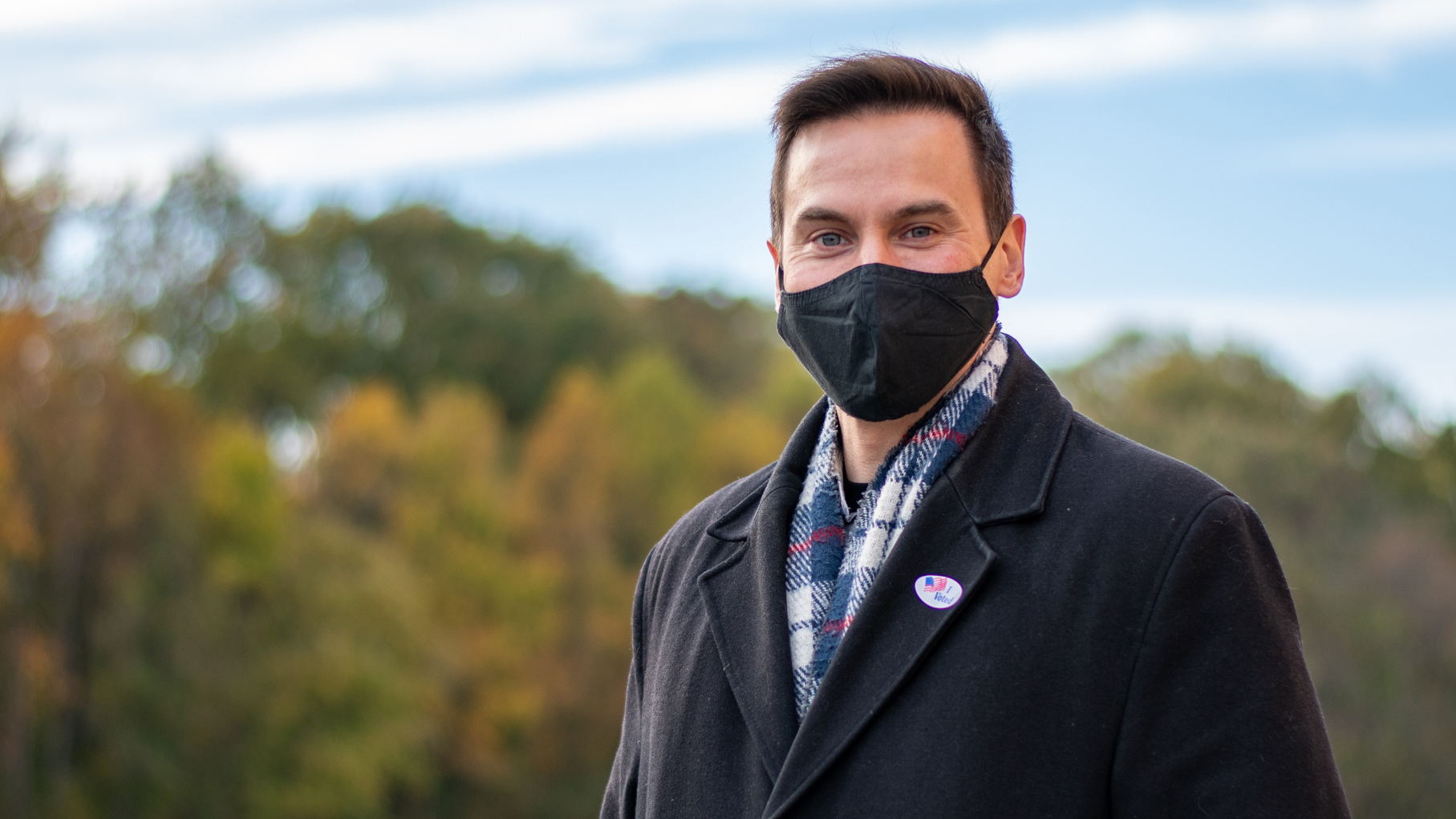 Michael Meadow, a District 3 resident, was prioritizing affordable housing when voting. As a former graduate student, Meadow felt getting affordable housing solutions for graduate students was important.
"Student housing is always a good issue in terms of getting affordable housing for the graduate students," Meadow said. "There's an idea that grad students make a lot of money, and they most assuredly do not."
While the contents of Meadow's ballot remain private, Meadow hopes to have a candidate in office that prioritizes affordable developments in the city. Meadow cited Washington, D.C., and Montgomery County as examples of areas where affordable development has taken place.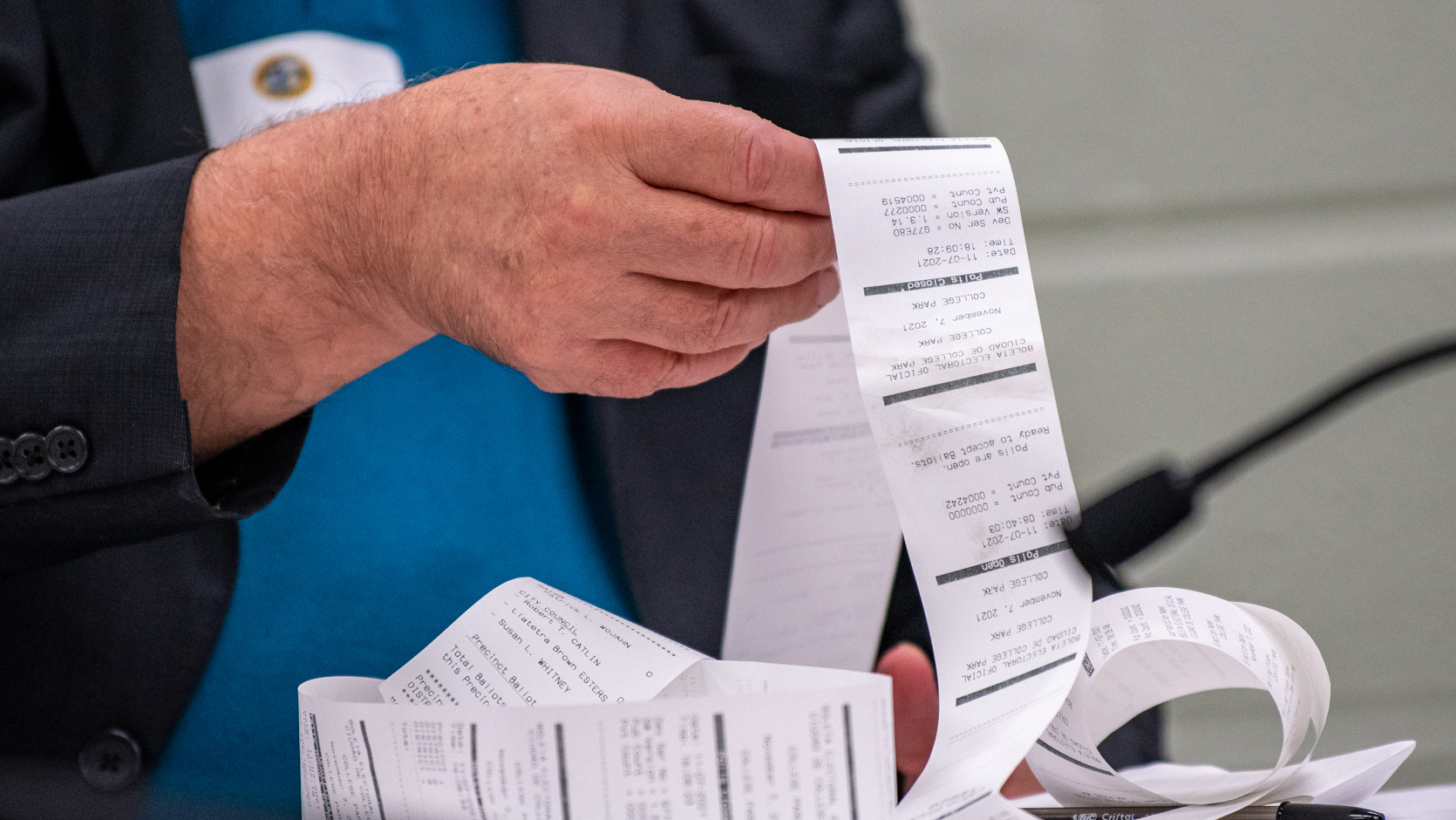 Other residents have been watching a debate over a tree ordinance in the city council, which would propose fines on residents who cut down trees on their property. The council has currently tabled the discussion.
But District 3 resident Martin Klapac believes the issue will "rear its ugly head" after the election. 
"You don't tell me what I can do in my backyard," Martin's wife, Karen Klapac, said.