Two University of Maryland students are developing an app called Soshi, where people can store their social media profiles and contact information all in one place to ease the process of exchanging information. 
Yuvan Sundrani, a sophomore information science major, and Jason Steinberg, a sophomore computer science major, are partnering with Sid Jagtap, a sophomore business major at the University of Michigan, to launch Soshi. The app's first beta version will be released Nov. 15.
The inspiration for the app came from Jagtap, who realized upon entering college, he was meeting a lot of new people each day. 
"Sometimes you have a great conversation with somebody and you want to continue it, but you just don't know how to ask for their social media information to continue it because you feel that it's awkward and it disrupts the flow of the conversation," he said. 
[New UMD dining hall to be named Yahentamitsi in honor of Piscataway Tribe]
Soshi should make that interaction easier. The app stores each user's contact information and makes a unique QR code other people can scan regardless of whether they have Soshi or not. However, they can only share their own contact information if they have the app.
Users can also personalize which profiles they want to share with others, using toggles to turn on and off the profiles they want to include, Sundrani said. Other people can only see the information the user chooses to share with them. 
The group of friends has been working on the app since last winter break. Over the summer, Steinberg worked as a lifeguard at a pool in Germantown. When the pool wasn't busy, Sundrani would come by with his computer and code with him.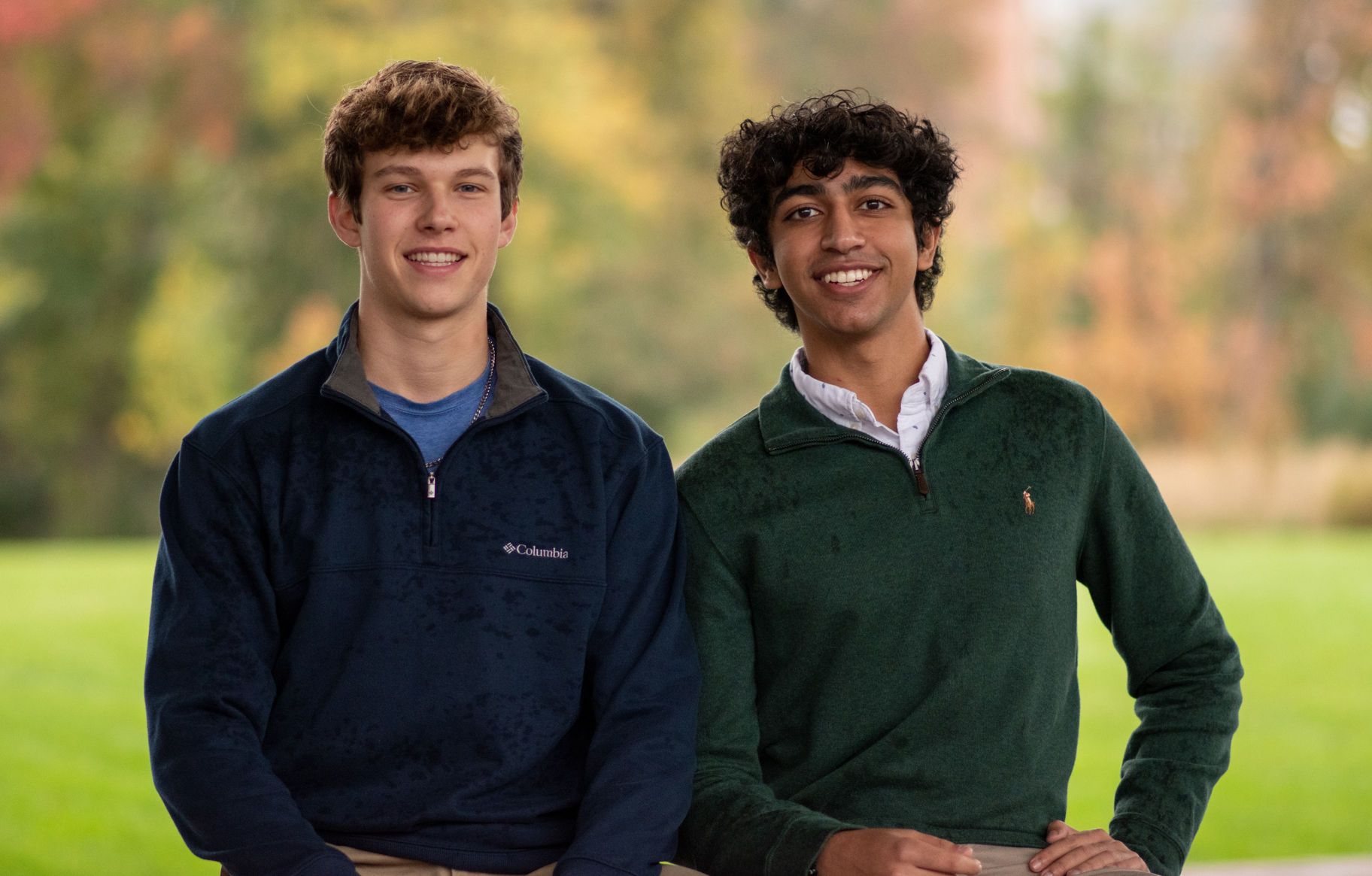 "We would just sit at the pool [and] code for … three or four hours while the other lifeguards, they're also our friends, they're all making fun of us," Sundrani said. "They're like, 'go in the pool,' and … we were like, 'Nah, we got to work on this code.'"
With the current version, users can share their Instagram, Snapchat, TikTok, Twitter, phone number, Discord and Linkedin on Soshi. The team is working on adding Spotify, Venmo and other apps.
Sundrani and Steinberg are also coding for both iOS and Android. The app will launch to both the App Store and the Google Play Store hopefully by the end of winter break, Steinberg said. This way students can use the app when they meet new people at the start of second semester, said Sundrani. 
"Our main audience is college students, so we want most of our beta testers to be college students," Steinberg said. "We just want to get an idea of how people will use our app on a daily basis and if there are any features that we missed that we want to add before we release the full version."
[Former UMD football player launches anonymous survey app Pickle Poll]
Although Jagtap is in a different state than Sundrani and Steinberg, he said it makes the relationship more professional and focused. While the Maryland duo handle the coding aspects of the project, Jagtap manages the business side. And, he's able to more easily expand the app's outreach.
"Having our two developers at the same school is more essential than me being with them in the same place," he said. "Being over here, we're able to expand our reach much more … we could expand from two places rather than just one."
The trio stressed that they value simplicity with the app — they want to make sure it's easy to navigate. 
"We want to make sure that our interface is easy for people to understand, they know how to share information in the shortest amount of time possible," Jagtap said.
CORRECTION: Due to a reporting error, a previous version of this story misstated Yuvan Sundrani's major. Sundrani is an information science major. This story has been updated.