Tucked away in a wooded part of Columbia, Maryland, the Merriweather Post Pavilion held this year's All Things Go Music Festival. The event got a makeover at its new location, which worked in its favor.
There were three stages — the main stage, the Club Pride stage and the Chrysalis stage — the third doubling as a piece of modern art and a performance space, in all of its green Lego-like beauty.
Behind a host of trees were the Chrysalis stage performances. It's obvious Del Water Gap is cool because of his catchy opener, "Sorry I Am." This coolness rubbed off on the crowd and created a beautiful cyclical nature mirroring good vibes.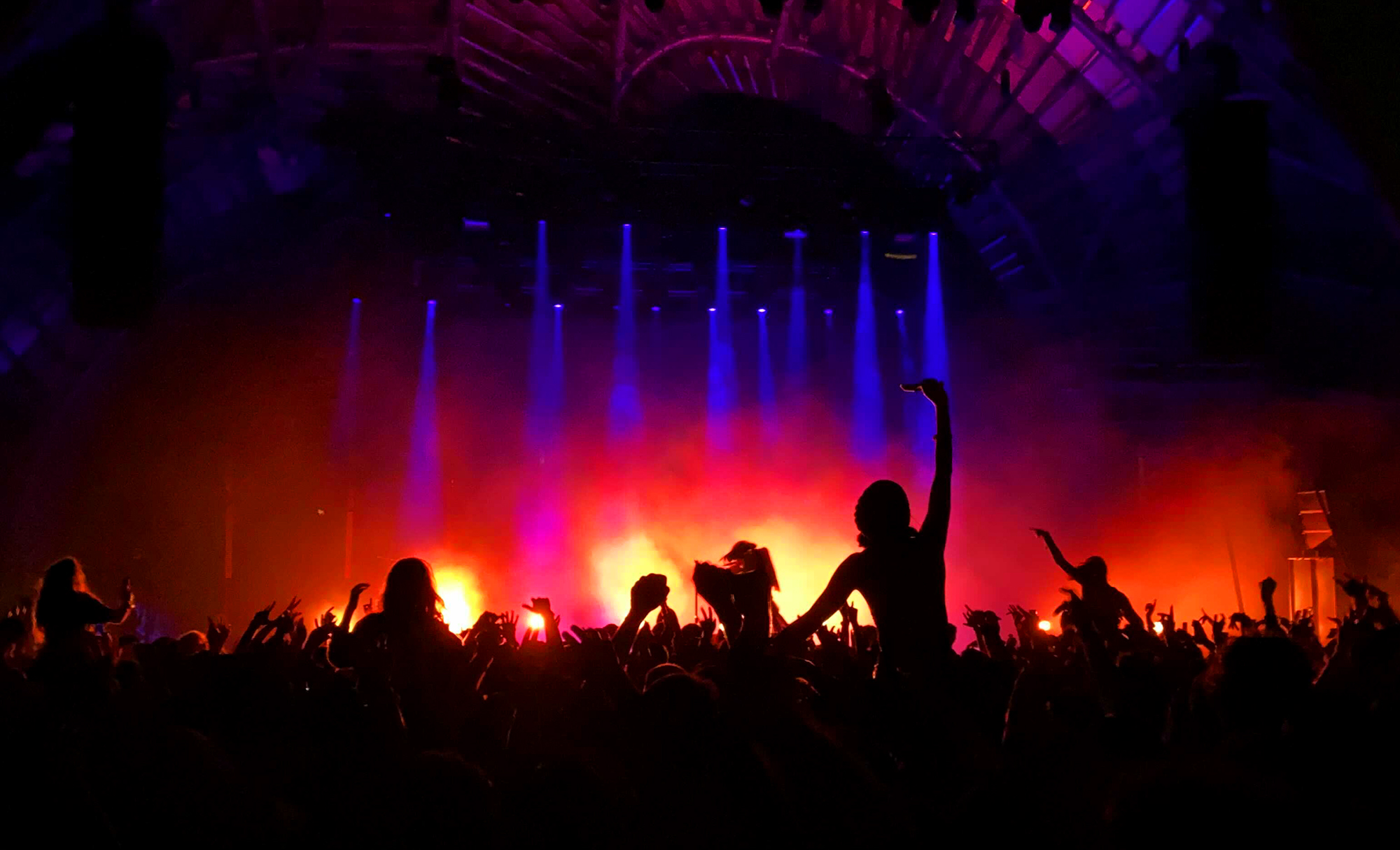 He made no one feel left out of the fun.
He told the crowd he thought the concert was the best way to stay awake, adding he hadn't slept in two days.
His aura shone when performing the set's closer, "Ode to a Conversation Stuck in Your Throat," where the crowd sang along.
One audience member, Jill Simcik, enjoyed the set even though she wasn't originally a fan of Del Water Gap. Simcik liked the lead guitarist, who she said is usually overlooked when the audience is focused on the main performer of a show.
[Here's how a 13-year-old pug on TikTok is predicting Gen Z's horoscope]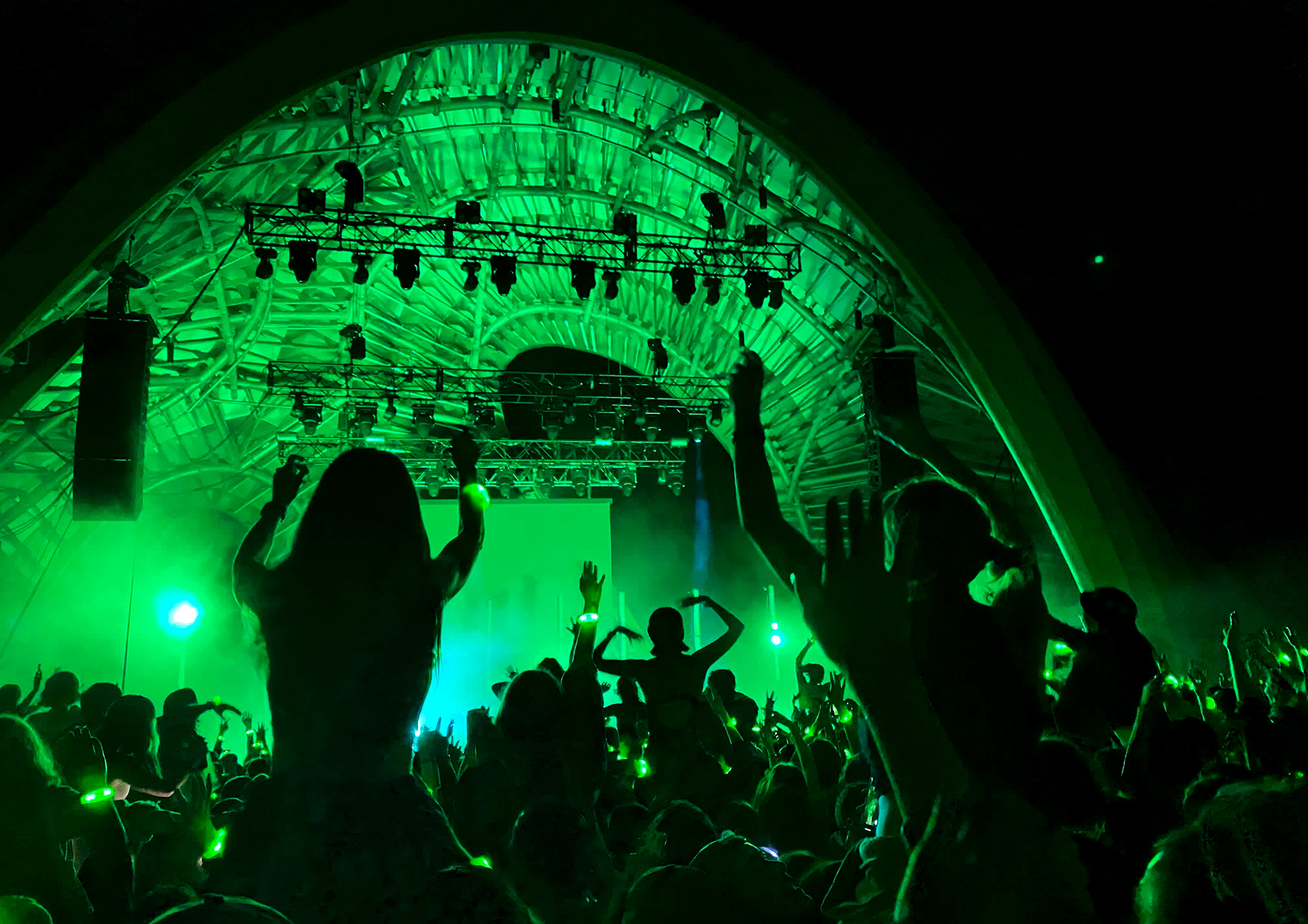 "I'm excited to be back at concerts and festivals and stuff again, because it's that nice vibe that everybody gets really enjoying themselves," she said.
Simcik said her favorite part of the concert was when she could tell a song is one the audience knows really well.
"Everybody starts getting really hyped for it," she said. "You can tell they're excited."
TikTok superstar bassist Blu DeTiger played a jamming set. Although I did not see all of her performance — one of my biggest regrets — it was stellar.
Channeling Parliament-Funkadelic through her groovy bass lines, which reverberated through the crowd, DeTiger's music was simultaneously a throwback and a time machine launching you into what the future of funk rock sounds like.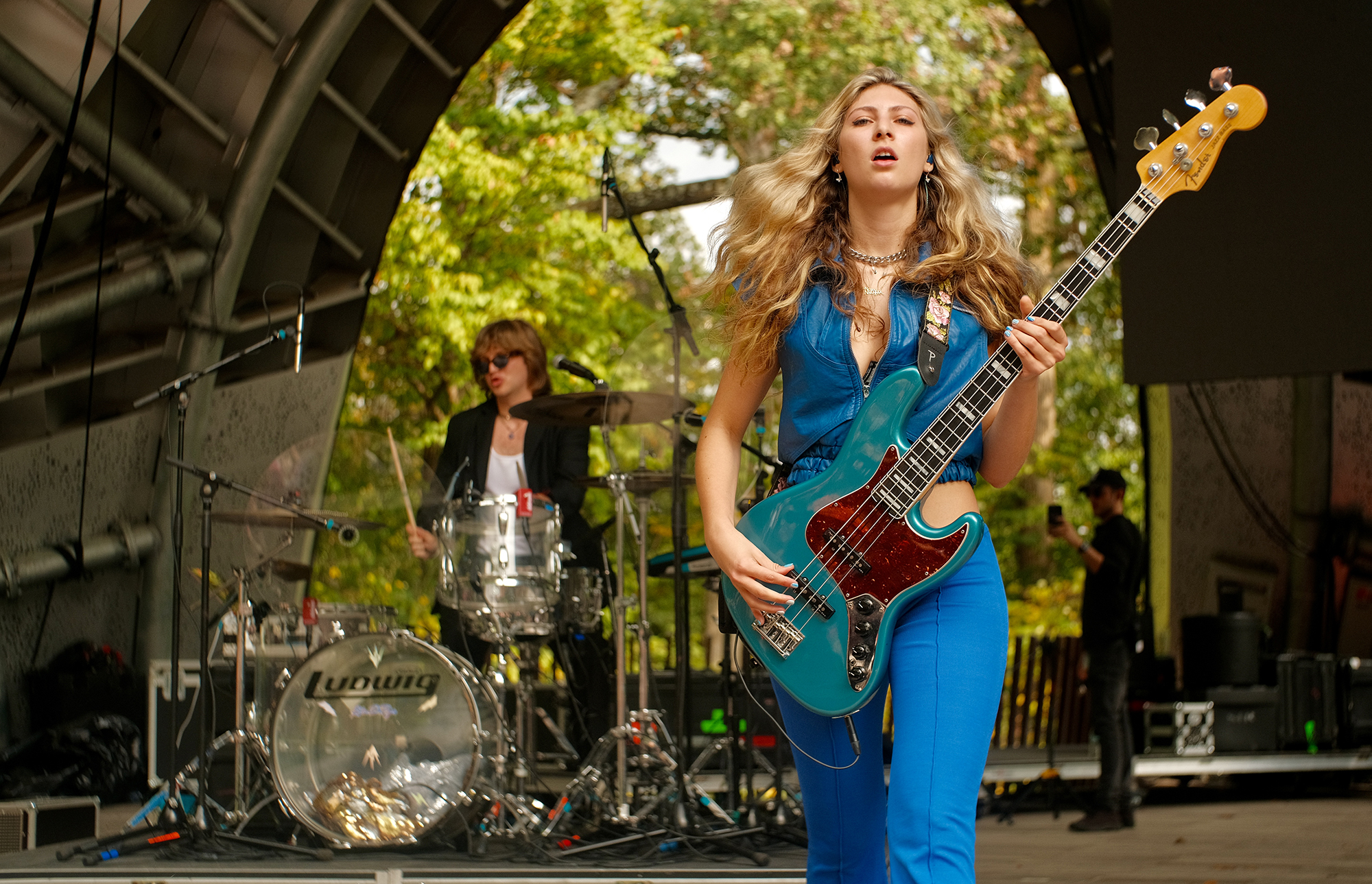 As for Role Model, well, the crowd was hype. It started pouring during his set, but neither the audience nor the musician himself let that deter the show.
Some fans donned ponchos, others windbreakers and most wore nothing besides their regular clothes. The show went on, even in the rainy forest.
Right before he walked on stage a robotic recording of his voice played, laying out rules for the show.
In one of the recordings, he told the crowd it was mandatory to sing along and asked people to be respectful to those around him — unless they weren't singing along of course.
He opened with his newest single, "death wish." The opening angelic backing vocals sounded much better through the Chrysalis' stage speakers, and I honestly felt like I was entering a forestry heaven, ironically.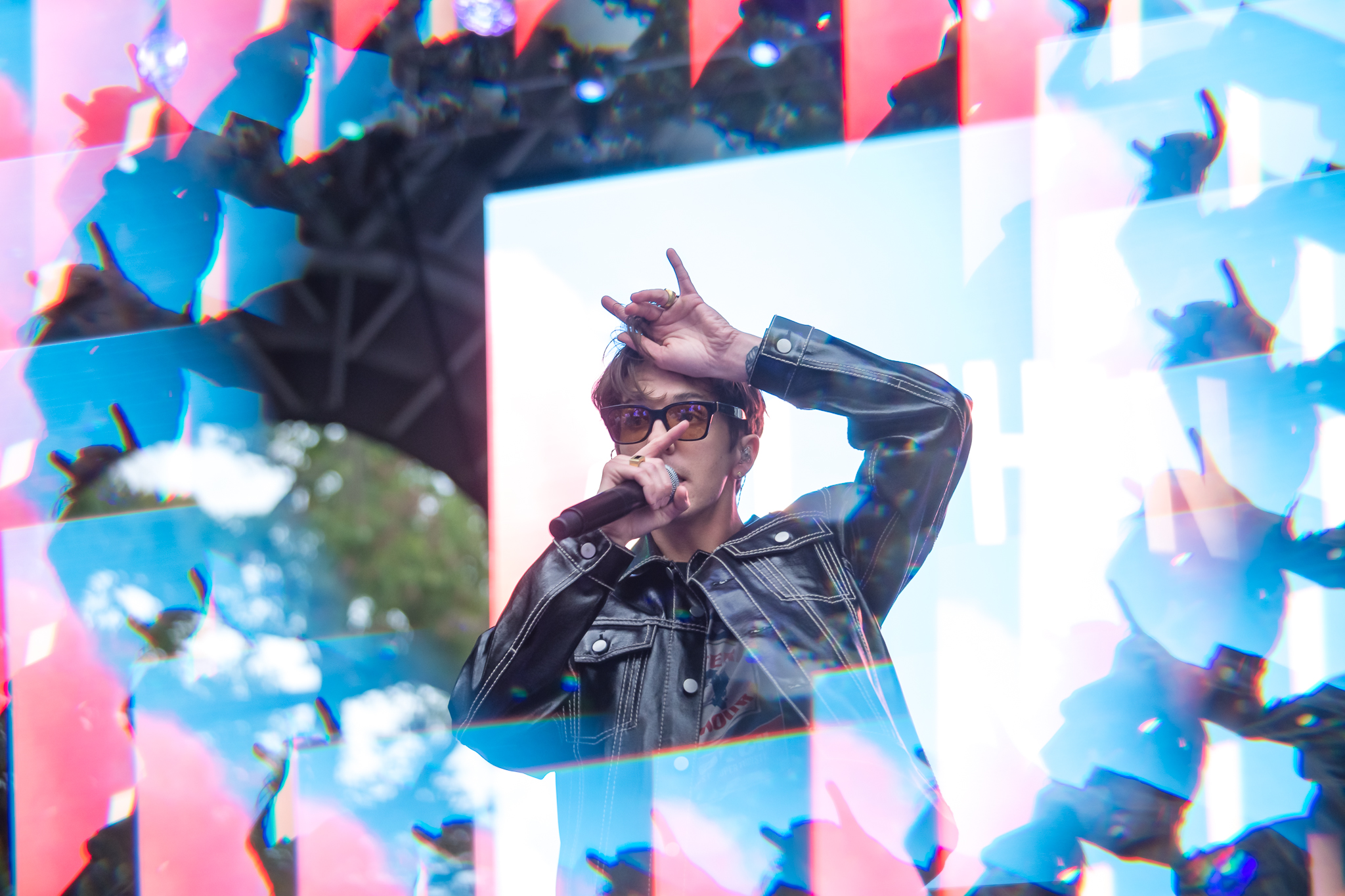 Role Model swaggered across the stage. He knows he's a good performer, and it came off more charming than braggadocious. This confidence stayed even when, coincidentally, his microphone went out a few times during his performance of "going out."
Role Model's "better the first time," a minimalist beachy song, was amplified by the artist wearing a fan's pride flag around his neck, then waving it behind him as he ran around on stage.
Later, he went into the rainy crowd for his closing track "forever&more." Hearing the audience yell the lyrics back at him while he was in the crowd getting completely drenched felt like a scene out of a rock movie.
[A night out in Old Town: A tell all of College Park nightlife]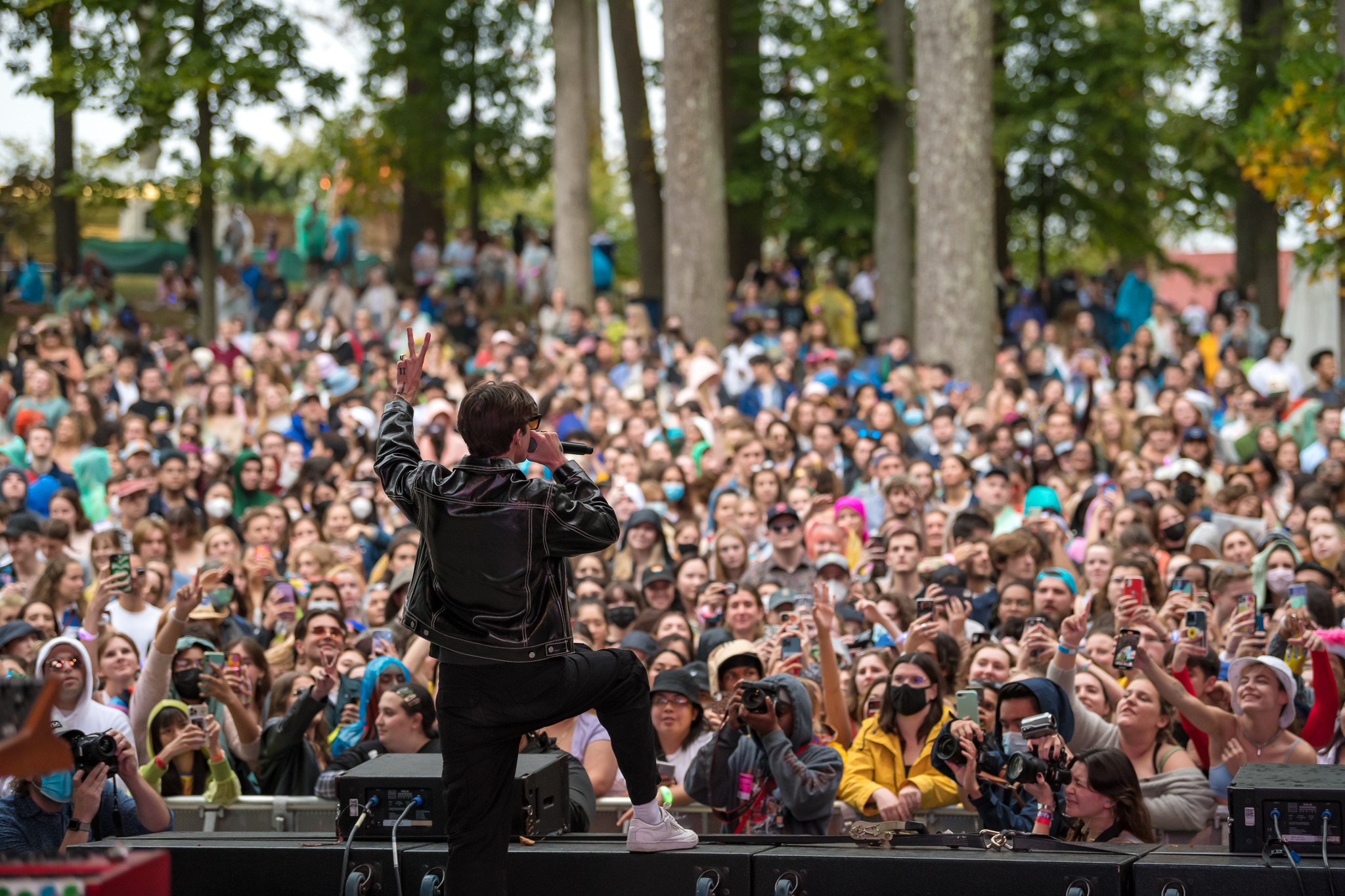 Gus Dapperton put on a great show as well. His eccentric movements across stage were enticing, along with his growly tone that often comes out at the emotional heights of his songs. A highlight was when he sang his debut single from 2016, "Moodna, Once With Grace." Playing both new and old songs, Dapperton's performance was contained yet thrilling.
I found girl in red's rambling between the punchy passion of her set on the main stage both endearing and entertaining. While performing, she completely owned the stage. Dancing around and going into the feral pit — crowd surfing and moshing — she showed there was no separation between her and her fans.
Hyperpop queen Charli XCX made the crowd explode. Once, she demanded audience members to get up on each other's shoulders, and they happily obliged. She strutted around the stage, echoing the brightness from the neon lights behind her. Every song she performed seemed to have the audience more and more excited.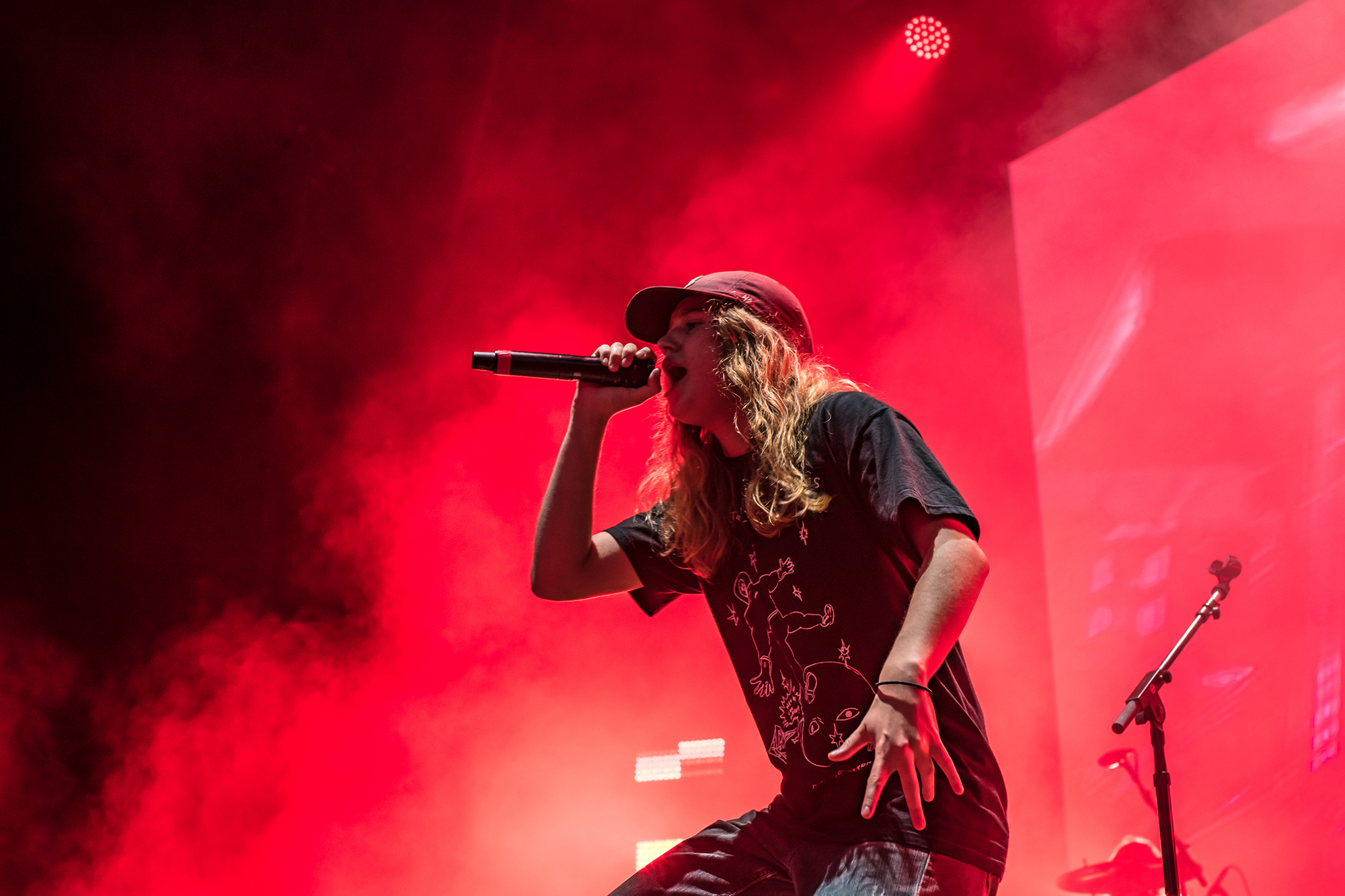 She yelled at the crowd during "Boom Clap," that the song was a massive hit, and she couldn't be more right.
She sang Icona Pop's "I Love It" and frankly, I lost my shit when it came on. Sadly, she ended her set 12 minutes early.
All Things Go Music Festival made a great comeback for a festival after the past year and a half. If there's one constant I noticed throughout the festival, it's that every artist truly looked like they were having a good time on stage. Artists were ready to be back out on the road, connecting with their fans and creating memories that will last a lifetime.