Two University of Maryland professors are researching a way to use artificial intelligence for cardiac monitoring — a breakthrough that, if successful, could make heart monitoring more affordable.
Sushant Ranadive and Min Wu received a $1.2 million grant from the National Science Foundation last month to continue their research. The two researchers met last year at a panel in the early months of the COVID-19 pandemic.
"It happened by chance, more than anything else," said Ranadive, an assistant kinesiology professor and the co-principal investigator of the research.
Heart disease is the leading cause of death worldwide. According to data from the Center for Disease Control and Prevention and the World Health Organization, cardiovascular disease accounts for 25 percent of deaths in the United States and 32 percent of global deaths.
[UMD researchers are developing an app to act as "supplement" to violin lessons]
But there are current limitations in detecting heart diseases, such as the bulkiness of heart monitoring devices and cost, Wu said. There's also the necessity of continued user participation with existing devices that make them less ideal for long-term monitoring, which is important for capturing irregular heart rhythms.
Research into how artificial intelligence could be used to detect heart disease might increase access to affordable care and help people in underprivileged populations catch symptoms of cardiac problems earlier, according to the project's abstract at the time it received the NSF grant.
"If we can do this, we could potentially use an easier screening or … [add more] low-cost additional data collections during the annual physical," said Wu, a professor in the electrical engineering and computer department.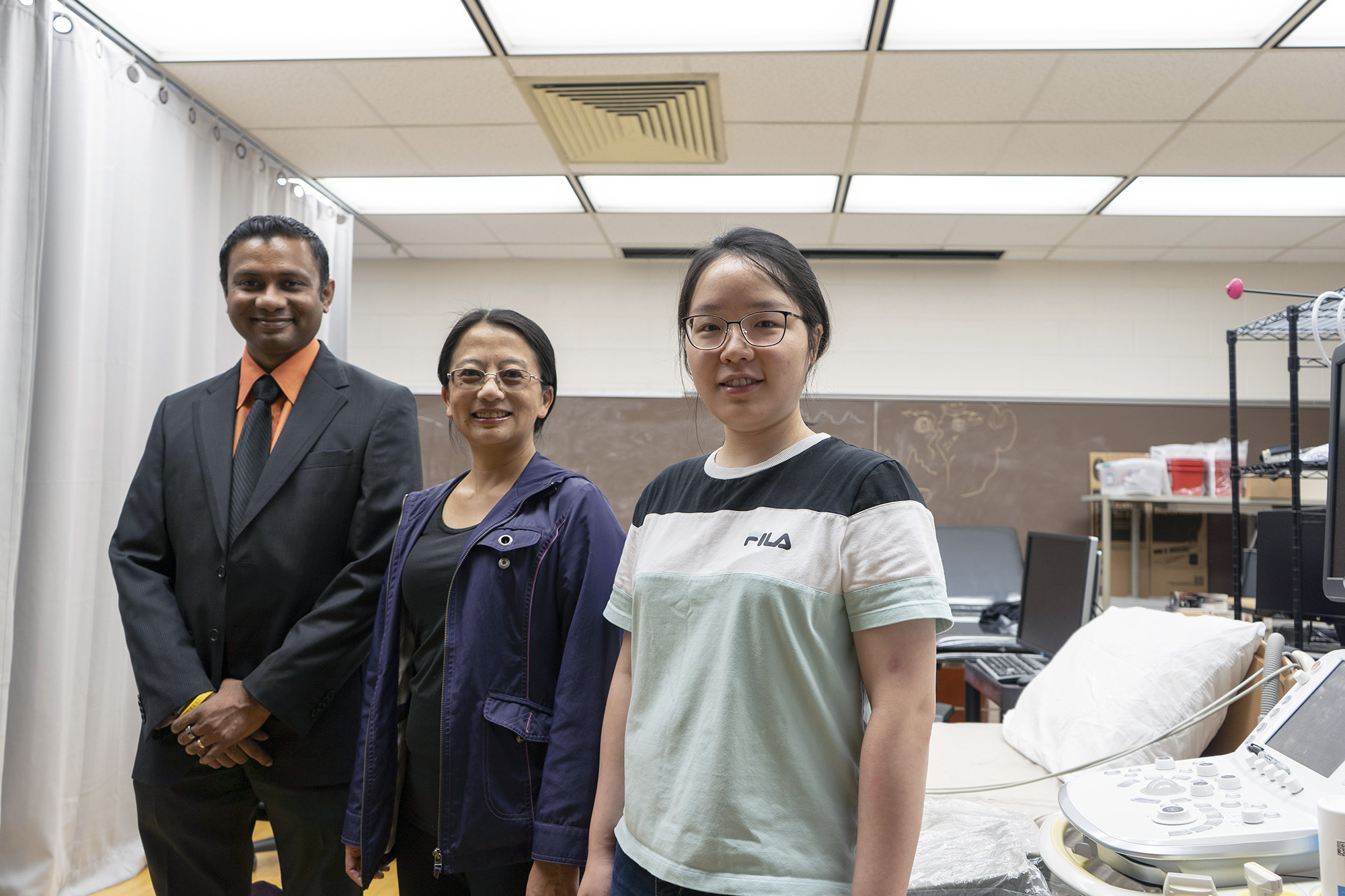 In the research, Ranadive and Wu are focusing on two cardiac monitoring devices: electrocardiogram and photoplethysmogram sensors. While both devices measure heart rate, PPG sensors focus on blood flow and are seen as more accessible than ECGs, which record rhythms from the electrical activity generated by the heart.
ECGs can have high costs, and ECG tests can require hospital or doctor visits.
[UMD School of Medicine professors conducts COVID-19 booster research, presents to FDA]
The researchers are seeing if it is possible to determine ECG measurements based on the results from the PPG sensors.
Although it's not possible to get ECG measurements from a PPG device now, this new research could be a "game changer," especially for finding certain diseases that are best indicated using ECGs, said Chau-Wai Wong, who received his doctorate in electrical engineering from this university in 2017.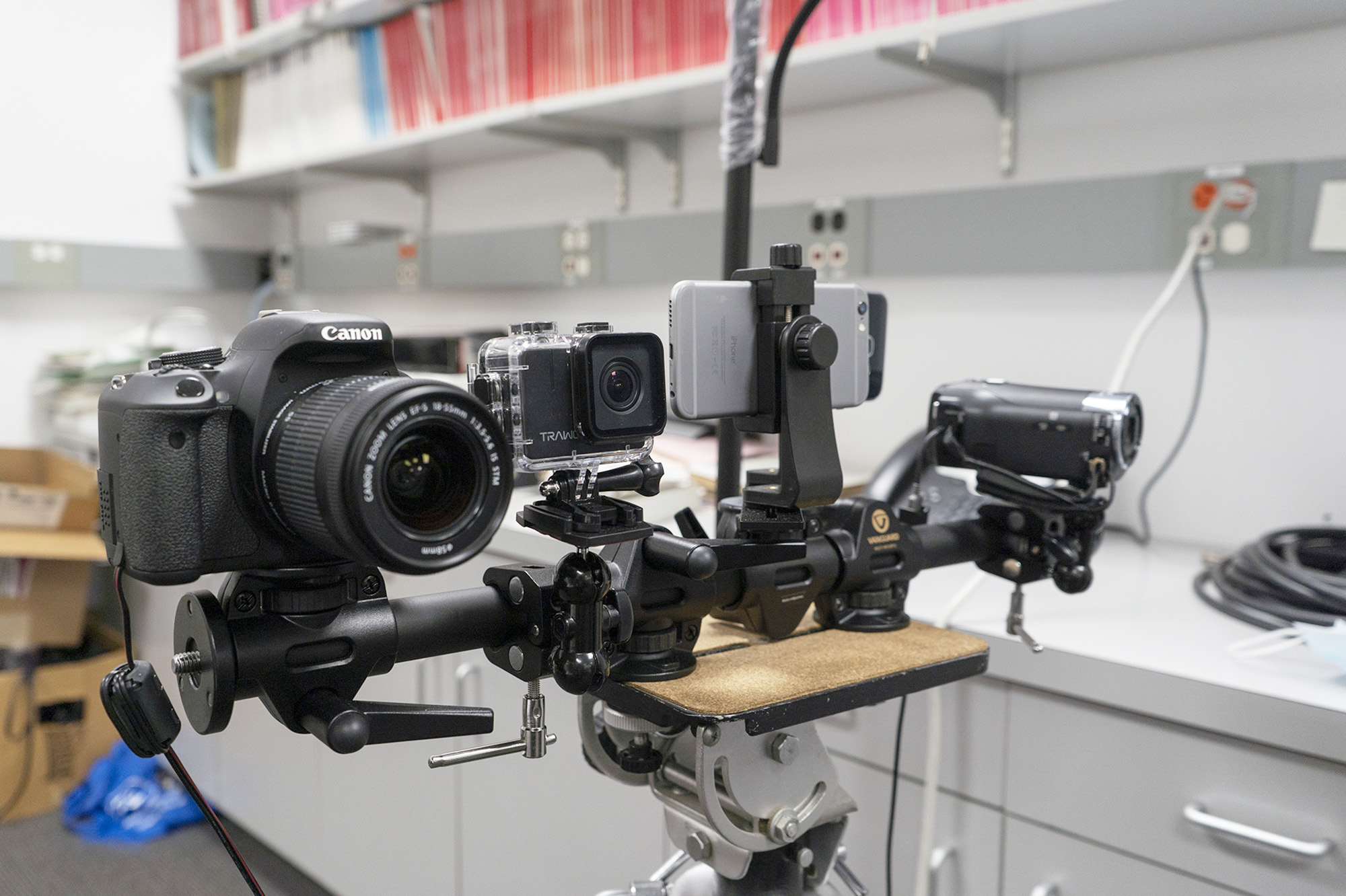 As a doctoral student, Wong worked on Wu's earlier research that proposed a heart-rate monitoring method for fitness exercise videos and added to existing research looking at "subtle changes in human's face color due to the heartbeat," according to their abstract.
"We believe that there [is] more information in the PPG signal than just the rate of the heartbeat," Wong said. "Basically, we were trying to push the boundary of what we can do with PPG to somewhere that other people will say, 'It's not possible.' Of course it's not possible now."
Freshman public health science major and aspiring cardiologist Rameen Aamir said it is worthwhile to pursue solutions that make it easier to prevent diseases.
"It's better for them to get it handled beforehand," she said.
Xin Tian, a doctoral student in the electrical and computer engineering department, has worked with Wu since her first year as a graduate student. At the early stages of the project, the research team did not know whether it would be feasible to get ECG measurements from a PPG device, Tian said.
Now, the team knows it is possible.
"This is an extraordinary topic," Tian said.
CORRECTION: Due to a reporting error, a previous version of this story misstated that the research team does not know if it is possible to get ECG measurements from PPG devices. The team did not know if this was possible during the early stages of its research, but it has since discovered that it is possible. This story has been updated.