This story is a part of The Diamondback's 2021 Graduate Student Guide. Click here for the rest.
When Autumn Perkey arrived at the University of Maryland to start her government and politics doctorate program in 2019, she had just left an abusive relationship in Ohio. She had her two young kids with her and had to support them while studying.
But her starting stipend was only about $17,000 each year — barely enough to support herself in College Park, let alone her kids, she said. 
"It was brutal, there's no good way to sugarcoat it," Perkey said. 
Graduate students at this university have been vocal about their displeasure with the stipends they receive from their doctorate programs. Coupled with the higher-than-average cost of living in the Washington, D.C., area and housing insecurity issues, the current stipend levels have left some struggling to stay afloat financially. 
According to data last winter from Fearless Student Employees — a campus organization that advocates for legally recognizing graduate students as university employees and giving them the right to unionize — the average annual cost-of-living at this university was around $35,000.
For the 2022 fiscal year, the minimum stipend at this university for graduate students who hold a nine-month assistantship is just over $18,340.  The minimum for a nine-and-a-half-month assistantship is $19,349, and the minimum for a 12-month assistantship is $24,453. 
There is no cap on stipends, and they increase as graduate students make their way through their respective programs, according to a memo from this university. The university hopes to raise minimum stipends in future fiscal years, the memo said. 
In a statement provided by this university, Steve Fetter, the associate provost and dean of the graduate school, said the minimum stipend for graduate students is above the cost of attendance, including living expenses. 
The statement also included a chart showing minimum stipends at this university were higher than those at seven other Big Ten public universities. The numbers were not adjusted for cost-of-living at each university. 
Despite these assertions from the university, some graduate students say the money they are currently receiving does not reflect the amount of work they put in.
"The compensation does not really reflect the amount of work and the role that teaching and research assistants have in our departments," said Florian Gawehns, a doctorate student in the government and politics department. "Often they do some of the most important work."
Effect on everyday lifestyle
Perkey received a $5,000 scholarship during the first year of her program. But to prolong that money and her stipend, she had to forgo essentials. 
She often ate free food from departmental events so she could use her money to get groceries for her kids, she said, and rarely bought herself essentials.  
"My first year in graduate school, I wouldn't go buy new shoes because I was concerned that if I did, I wouldn't have money to buy [my kids] shoes," Perkey said. 
Now, Perkey is in a better situation. She applied for benefits such as food stamps and Medicaid to cover some costs for herself and her children. 
But to get here, she had to pick up multiple extra loads of work. In addition to taking classes for her degree and working as a research assistant for two professors, she is also a teaching assistant for a graduate class. She also serves as the Graduate Student Government's vice president of legal affairs and speaker of the assembly.
All in all, she works about 80 hours a week, she said. 
[DOTS still advises shuttle drivers to admit riders without masks. Some drivers are upset.]
Perkey said removing fees for doctorate students would help alleviate the burden. Graduate students don't have athletics and largely don't use Shuttle-UM buses, among other things, so they should not have to pay for those, she said.
"We're paying $1,000 right off the get-go," Perkey said. "Our first paycheck goes into fees and we can't opt in or opt out."
Other Ph.D. candidates have financial support to help alleviate some of the burden. Yet, some of them say their stipends are still low and the costs of day-to-day life can still blindside them.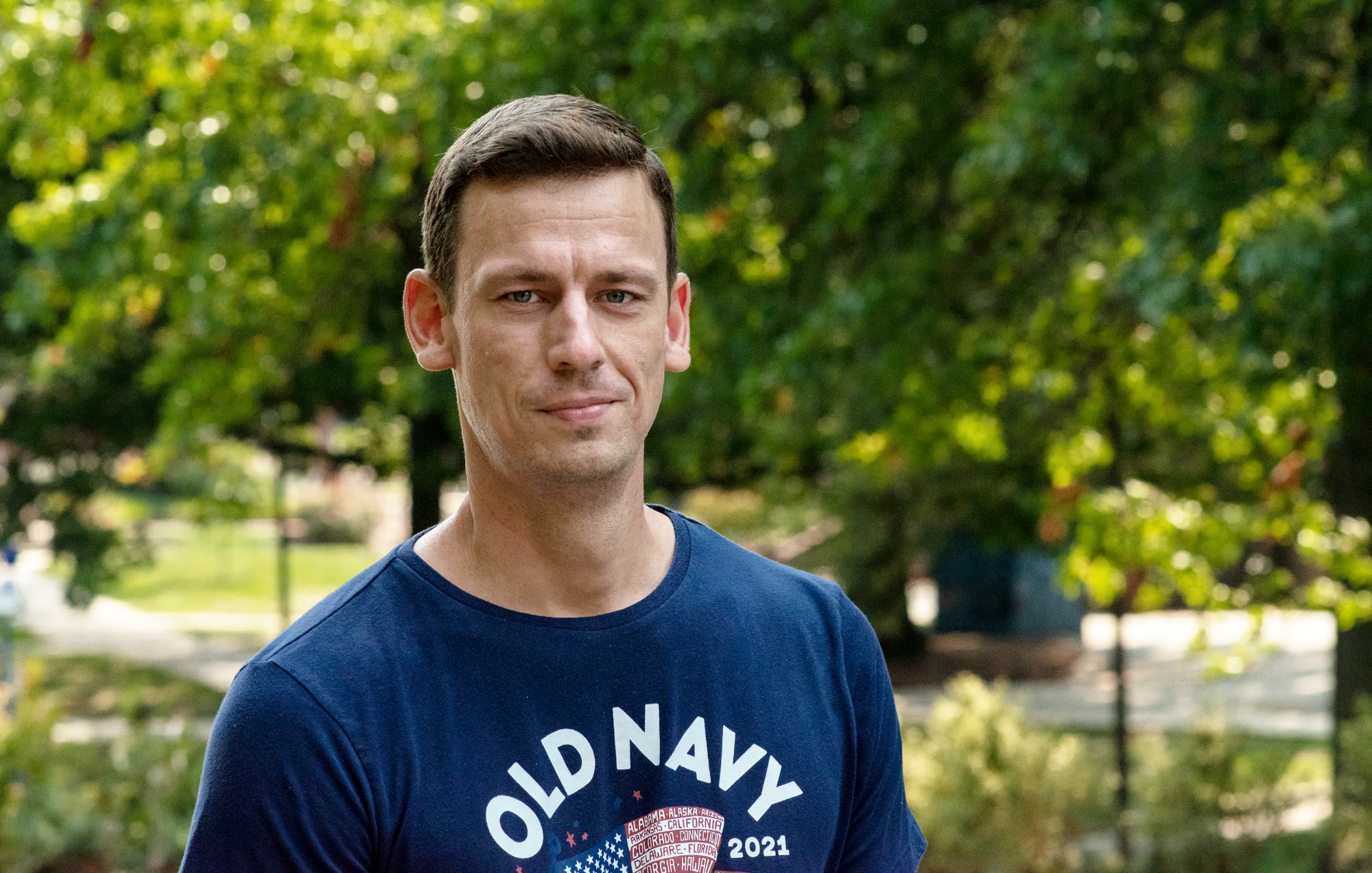 Gawehns splits everyday costs such as rent and groceries with his wife, which helps lighten the load, he said. 
However, last year, he had to get unexpected dental work done, which his stipend — $770 every two weeks, after taxes and health insurance are removed — could not cover. He had to ask his family members for money, which was "not so great," he said.  
"It's really hard … saving for something like a vacation or a trip somewhere or something like that," he said. 
The struggle to find housing 
For many graduate students, finding affordable, livable housing proves to be incredibly difficult — and lacking stipends can make the housing search even more arduous.
When Perkey first arrived, she had little success finding a place to live in College Park. The high cost was new to her — in Ohio, she paid a $700 mortgage payment each month for a four bedroom, three bathroom house. 
One of her options close to the campus was an apartment in Berwyn Heights where the rent was $1,700 a month for two bedrooms. 
"People were packed in like sardines," she said. "It wasn't going to work for my kids."
Wanting a more stable, comfortable environment, Perkey decided to search elsewhere, eventually landing in Columbia. While commuting each day is an added stressor, she said, paying $1,600 a month for a three-bedroom, two-bathroom apartment is preferable to options closer to the campus. 
Most graduate students have to live with roommates to afford rent. Gregory Kramida, a doctorate student in the computer science department, has moved around and lived with seven different people while working on his degree, he said.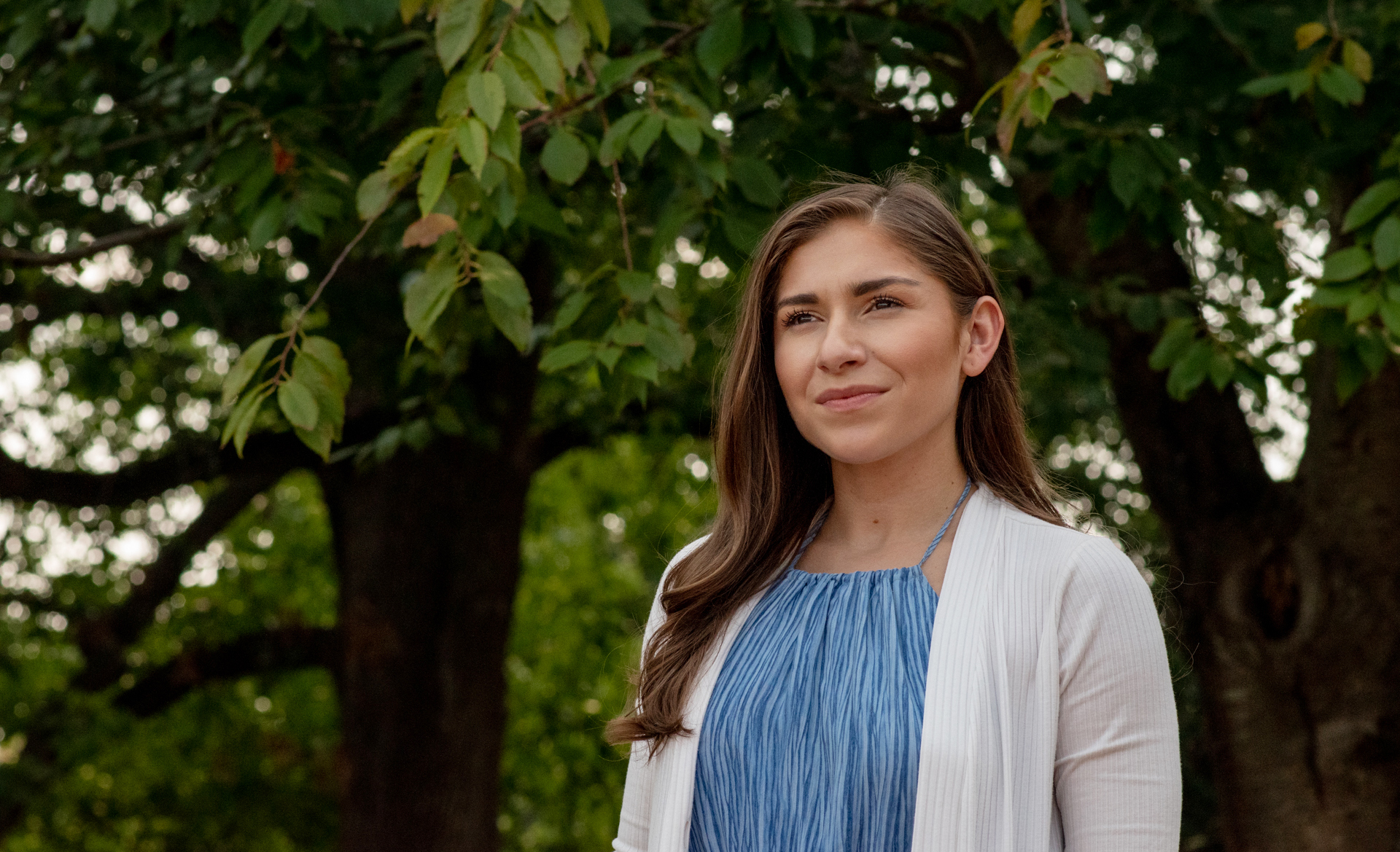 Tamara Allard, a doctorate student in the psychology department and the GSG president, moved to Columbia this year.
Last year, Allard lived with her fiance in Baltimore. While the commute was 45 minutes, the rent — $1,500 a month for a three-bedroom apartment, split with her fiance — was more affordable with her stipend than anything graduate students could find closer to College Park, she said. 
She has heard from fellow students who opted to live in cheap housing in the area that their rooms have mold, cockroaches and bedbugs, she said. 
For some, finding a safe place to stay isn't the end of the struggle. Many graduates only have 9 month or 9-and-a-half month assistantships or fellowships. When they don't receive stipend money during the summer, they struggle to cover rent. 
This past summer, Allard got a dean's fellowship from the university. But the fellowship is only $2,500, so for people who pay over $1,000 in rent each month, it does not go very far, she said. To support herself, she took on a teaching assistantship for the summer term. 
"[It] would be amazing … if I could just sit and just focus on my research for a summer, but it just wasn't an option for me," Allard said. 
['Underpaid and left behind': UMD bus drivers protest for better working conditions]
The Western Gateway project, a planned graduate housing development near The Domain, is set to deliver about 300 units of graduate student housing, plus some townhomes. 
But some community members and environmental activists are staunchly opposed to the project, which is being led by Gilbane Development Company. The opposition is part of a movement called Save Guilford Woods, which says environmental harms to the existing green space on the proposed Western Gateway site outweigh the benefits of more housing. 
"Could [Gilbane] be pushed further to make this project even more sustainable? Absolutely," Allard said. "But already, it's going to be doing a lot of good for the campus, the biggest [thing] being that it would bring more students closer to campus … so theoretically people would be traveling less into campus." 
Could unionization lead to change?
Graduate students at University System of Maryland institutions are prohibited from unionizing. Supporters of unionization, though, think it could be the key to pressuring the university into raising their stipends. 
"The university would be forced, we feel, to treat us somewhat like actual employees in the private sector," Kramida said. 
Kramida is the standing president of Fearless Student Employees, which has been a leading force for giving graduate students the right to unionize. 
The efforts have faced pushback from administration, Kramida said — higher-ups have consistently testified before the Maryland General Assembly against giving graduate students collective bargaining rights. 
In his statement, Fetter said creating a union for graduate students would be "unfair to future generations of students" who would not have a say in whether they want a union. 
This year, a bill to give graduate students in state institutions collective bargaining rights did not make it past the Senate committee stage in the Maryland General Assembly. The GSG is trying to find out why, Perkey said.
Measures to get collective bargaining rights for graduate student employees go as far back as 2002. More recently, collective bargaining bills were introduced in the General Assembly in 2017, 2018 and 2019. None of them were passed by both chambers.
Fetter said collective bargaining advocates have called for stipends that are more than $36,000 a year. Accommodating this would require state funds or tuition costs to increase, and if those increases do not happen, doctorate programs would have to shrink, he said. 
Moving forward, graduate students hope people pay attention to their calls for change. 
"We have to have more power in this conversation to be able to raise the stipends," Allard said. "That's why we've pushed so hard for that, because it feels like the only thing we have."
This story has been updated.