In its third general body meeting of the semester, the University of Maryland's SGA discussed three bills Wednesday aimed at improving the health of the campus community.
The bills, which collectively create a sexual assault awareness campaign, mental health first aide training sessions and a social media push promoting free emergency contraception, will be voted on during next week's meeting.
"When I was talking to a lot of [the legislature] over the summer, they all kind of seemed interested in community aspects, community health," said Bryce Kowalczyk, speaker of the legislature and a senior government and politics and public policy major. "That's what a lot of people see that their constituents need."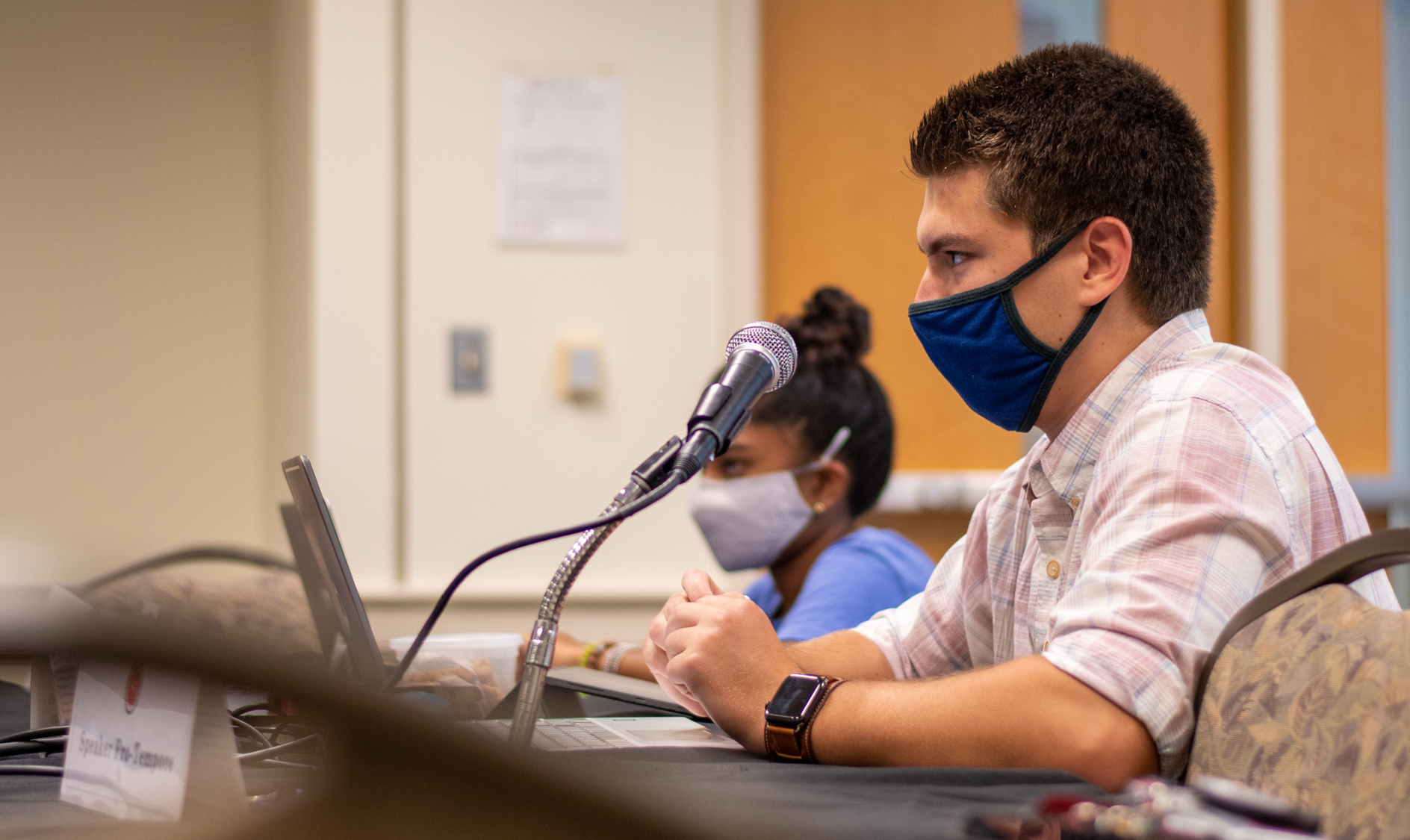 The sexual assault awareness campaign, dubbed "Reclaim the Red: Know Your Rights and Resources," is meant to tackle the "Red Zone" — a term describing the period of time from when the fall semester starts to around Thanksgiving break where sexual assaults appear to spike.
The Student Government Association plans to use social media and information stands around the campus to educate the community about what the "Red Zone" is, what campus resources are available to them and the university's new Title IX Regulations.
[UMD SGA Safety Walk attendees find uneven sidewalks, out of service lights across campus]
In the Office of Civil Rights and Sexual Misconduct's report on the 2018-2019 academic year — the most recent report available — the office reported 248 incidents of sexual misconduct and noted the number of cases has been rising since 2014.
The SGA has led "Reclaim the Red" campaigns before, but this year's campaign would focus on emphasizing campus resources.
"Because we were online for a year, a lot of freshmen that came onto the UMD campus probably are not aware of … resources available to them,"  said Blen Asres, the public health representative and a senior public health science major.
If the bills pass, the National Council for Mental Wellbeingcqsc would hold mental health first aide training sessions so students can learn how to assess suicide risk, listen nonjudgmentally, offer reassurance and encourage help — whether it be self or professional help.
Research shows nearly 1 in 5 university students are affected by depression or anxiety, according to the American College Health Association, and 73 percent of students will experience some sort of mental health crisis during their time at university, per the National Alliance on Mental Illness.
The training would cost $28.95 and will consist of a 2-hour self-paced introduction course online and then a 6-hour virtual skill session with live instructors.
"Mental health crises are really prevalent in a college environment," said Meghana Kotraiah, the agriculture representative and a sophomore agricultural economics and government and politics major. "It's important that we all know how to deal with those situations."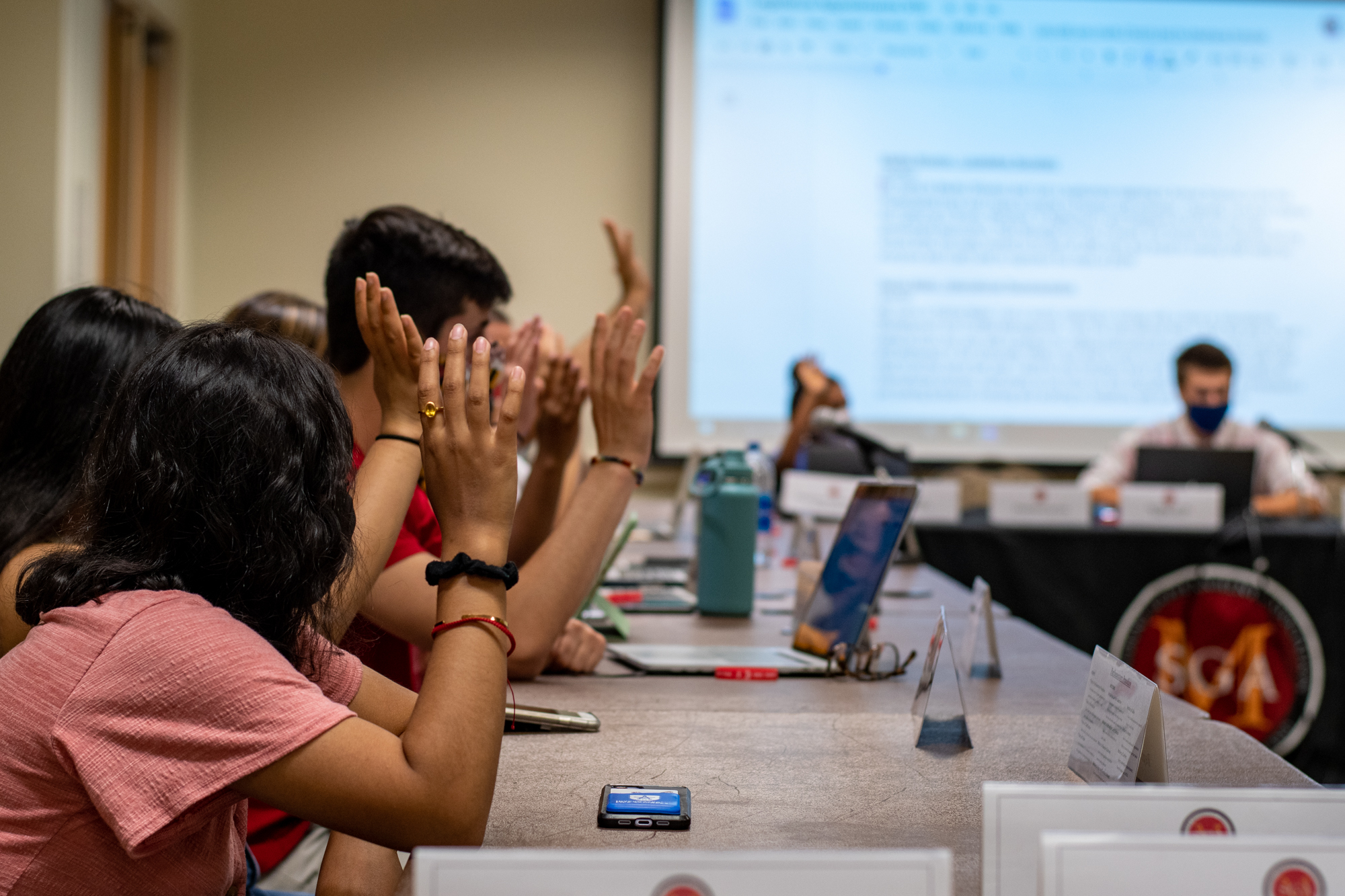 Rounding out the night, the SGA planned a social media campaign to illuminate the fact that free emergency contraception is available to students at the University Health Center Pharmacy.
Emergency contraception is a back-up birth control method taken after sex to prevent an unintended pregnancy.
In April 2021, the SGA allocated $16,000 to the health center in order to provide this free emergency contraception for the next two years.
"All health care costs are a huge barrier for people to access resources that they need," said Umailla Fatima, a representative for the computer, mathematical and natural sciences college and a senior physiology and neurobiology major. "Providing that for free removes a huge barrier and prevents unintended pregnancies."