Para leer este artículo en español, haga clic aquí.
A twilight tour of the University of Maryland's campus and the city of College Park turned dark as the sun set. But the lights that were supposed to illuminate the streets and sidewalks did not turn on.
On Tuesday, the university's Student Government Association held its annual Safety Walk. Attendees walked around campus and the city looking for hazards such as poor lighting, inaccessible areas and litter to improve the overall health of those areas.
"It's really important that the city and the campus is safe for students when they are walking around," said Mackenzie Miller, the SGA director of student affairs and senior public policy major.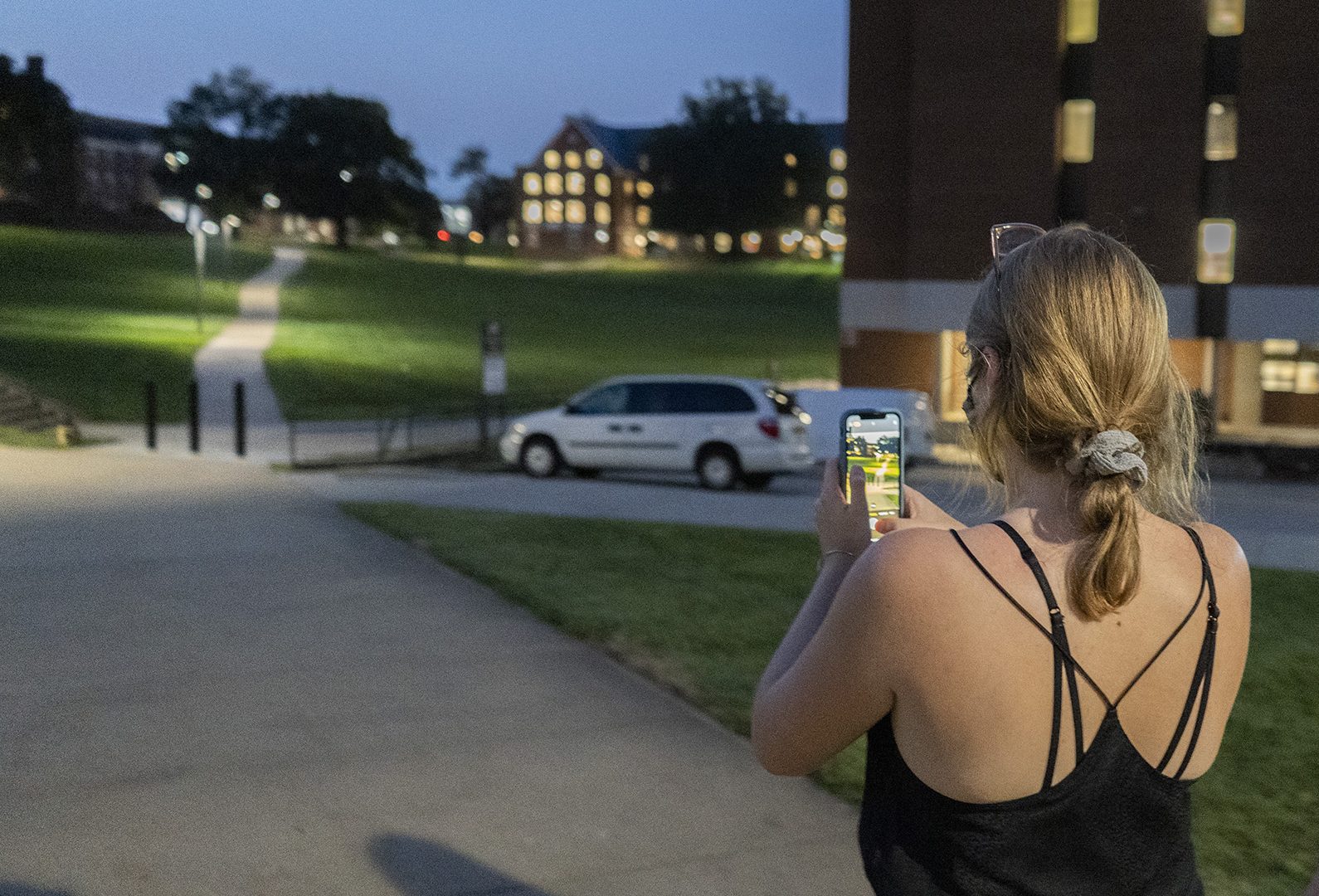 The SGA met at its office in Stamp Student Union at 7 p.m. Students, members of the SGA, campus organizations and officials from the administration and University of Maryland Police — including University Police Chief David Mitchell and Student Affairs Assistant Vice President and Dean of Students Dr. Andrea Goodwin — were all in attendance.
An estimated 50 people gathered in total.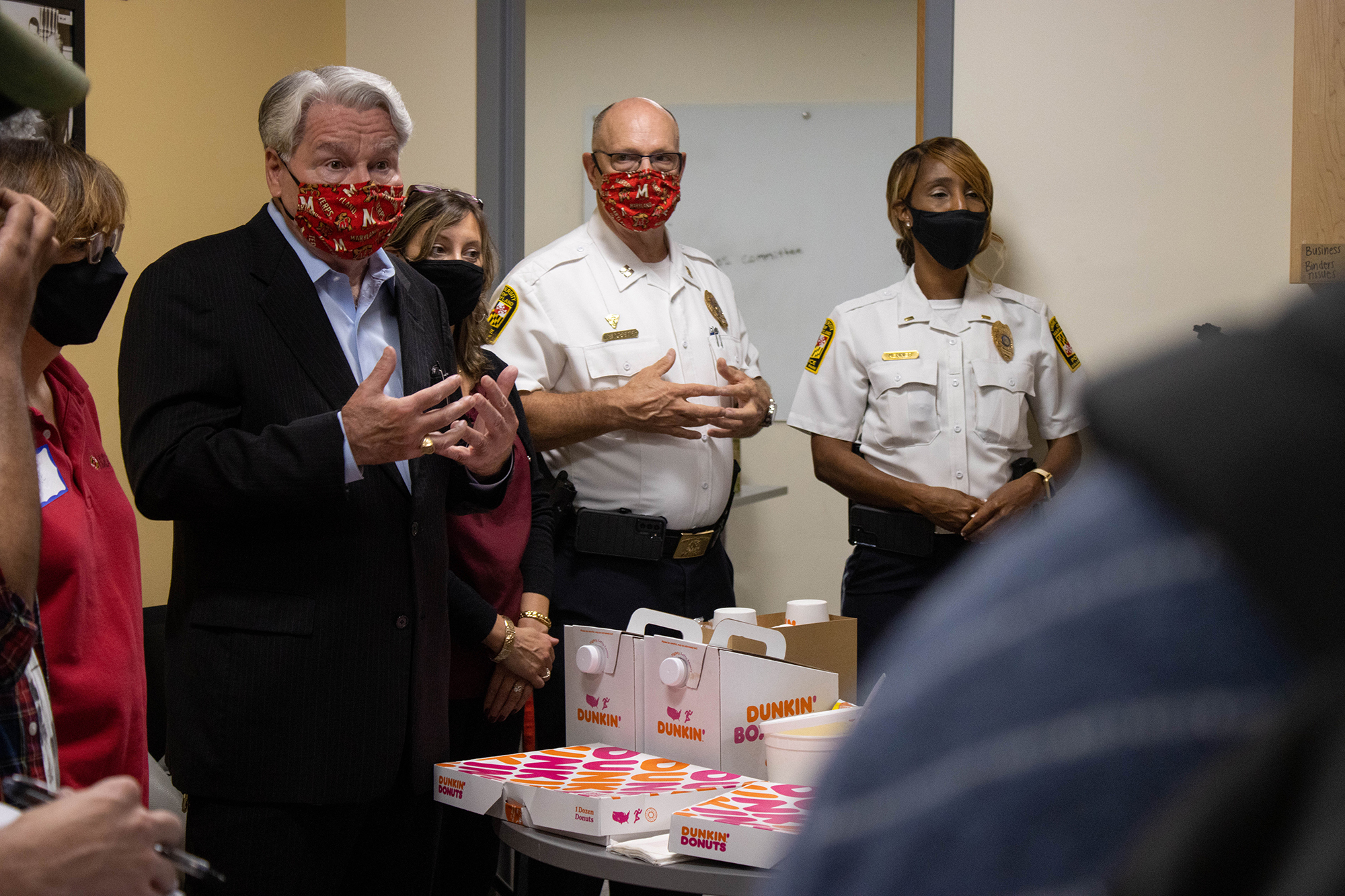 After a brief introduction and a statement from Mitchell, the congregation divided themselves into three groups. One group departed for North Campus. Another headed off to South Campus. And the third bypassed the university for the city of College Park.
[UMD GSG urges Prince George's County to implement a rent cap for all tenants]
"[UMPD's] purpose is to join, once again, with our students, as we have since 2009 on a safety walk, to see the campus how they see it," Mitchell said. "It's really a win-win. We'll catalog all the recommendations … and then we'll get to work."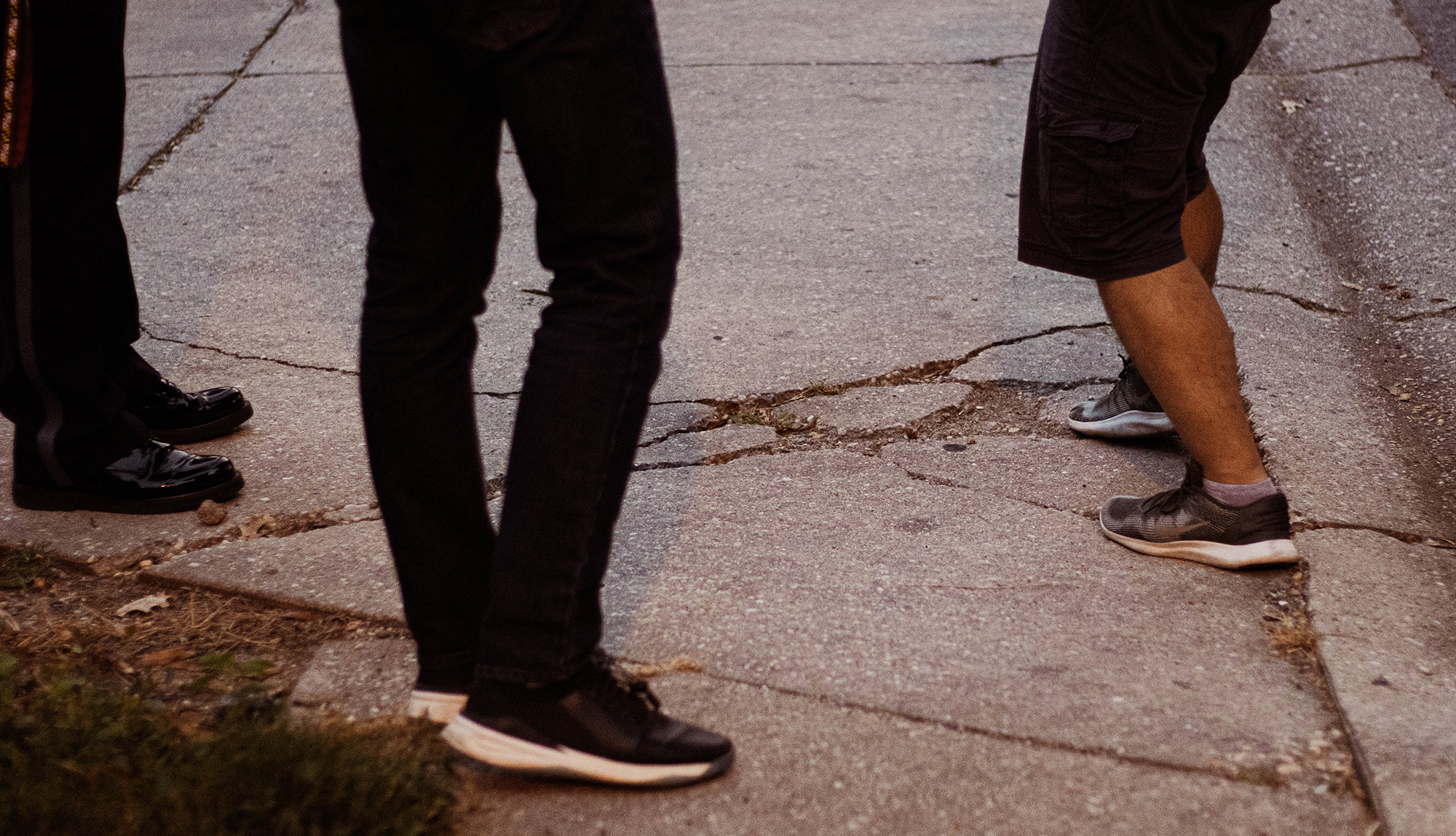 From Stamp, the South Campus group walked to McKeldin Mall and crossed by the sundial. Along the way, the group noticed cracks and holes in sidewalks, out-of-service lights and a lack of convenient trash cans.
"I actually heard a student say, 'I feel so much better when things are lit up,'" said Goodwin, who was a part of the South Campus group. "I think lighting is really critical."
After walking to Mowatt Lane Parking Garage, behind Prince Frederick Hall and back to McKeldin Library, the South Campus group returned to Stamp.
"All the things we were supposed to be looking for, we actually did see a problem with," Miller said. "It's definitely good that we did this."
The North Campus group was bussed to the University View and walked to the far side of the Xfinity Center parking lot. Weaving through the maze of engineering and science buildings, buses picked the group up at its end point near Centreville Hall and returned to Stamp.
"For the most part, there wasn't anything too bad or anything, just some lights out here and there," said Steven Berit, the SGA's courtyards representative and sophomore computer science and government and politics major. "In North Campus, there is a lot of smaller alleys in between the engineering buildings, and it is not always really well lit."
[PGCPS community expresses mixed feelings with full in-person return to the classroom]
The city group was bussed from Stamp to the Old Town side of the College Park Metro Station near Calvert Road. They zig-zagged their way through the neighborhood, passing the new city hall construction and ended their Safety Walk at Memorial Chapel. They also took a bus back to Stamp.
"There were some lights that were out," said Nathan Boyle, the SGA's off-campus outlying representative and a junior neuroscience and Persian major. "In general, the state of the sidewalks and the roads was very good. There was very little litter."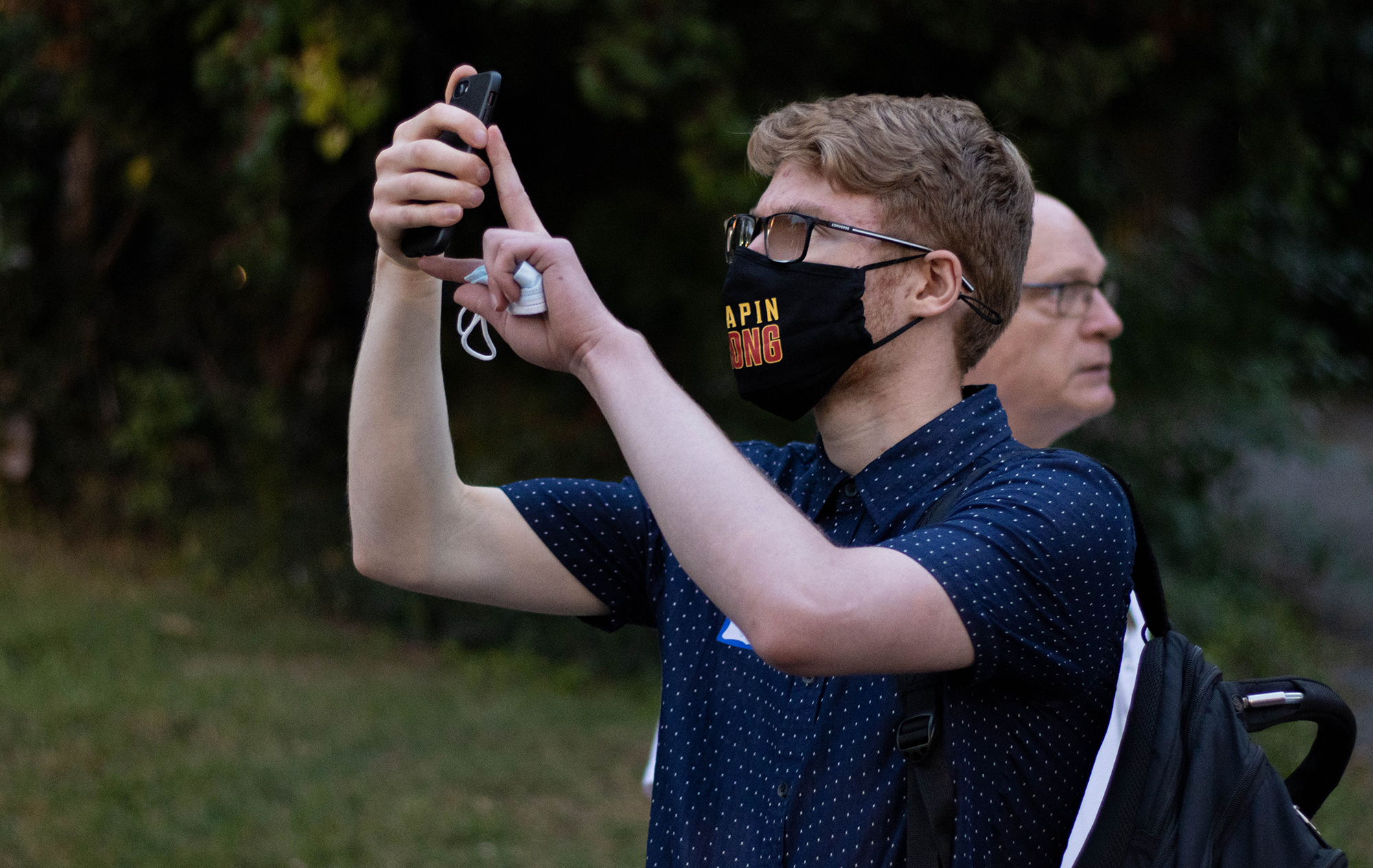 All the hazards that were noted will be compiled into a list and sent out to everyone who RSVP'd to the event, Miller said. She will then set up meetings with entities such as Facilities Management and University Police to plan how to fix those hazards.
A separate safety walk with city officials will take place in about two weeks, Miller said.
"It was great to see administrators, UMPD and so many students here," Miller said.