The University of Maryland is piloting a new program this semester to help students with intellectual and developmental disabilities. 
The TerpsEXCEED program opens opportunities for the students to get a full-time college experience, from going to classes and living in the dorms, to hanging out with friends and cheering on Maryland Athletics.
The program seeks to fix a problem across higher education where opportunities are limited for students with intellectual and developmental disabilities, said Amy D'Agati, a senior faculty member at the university's transition and career innovation center.
Students in the program come in as freshmen and stay at the university for two years. Instead of working toward a degree, they spend those years taking classes in subjects they find interesting and working to receive a certificate from the Office of Extended Studies.
"We knew there was a tremendous need for high-quality, inclusive college opportunities for people with intellectual and developmental disabilities," said Rachel London, executive director of the Maryland Developmental Disabilities Council. The council gave the university a $100,000 grant to fund the program. 
Money from the grant is used for staffing needs and financial aid for students in the program, D'Agati said.
The students can attend college classes, meet with peer mentors, live on the campus if they choose to and participate in an internship advising course, where they research and apply for jobs. 
[UMD SGA to commit to 4-year contract with voter accessibility nonprofit TurboVote]
The inaugural class of TerpsEXCEED has just two members, but between grants and alumni donations, D'Agati said the university has received enough funding to continue the program for the next five years. 
"We're constantly, constantly looking for funding, we don't want it to end. So, the goal is to keep [TerpsEXCEED] going long enough that the campus recognizes it," D'Agati said.
Zach McKay and Hari Kannan are the program's inaugural members.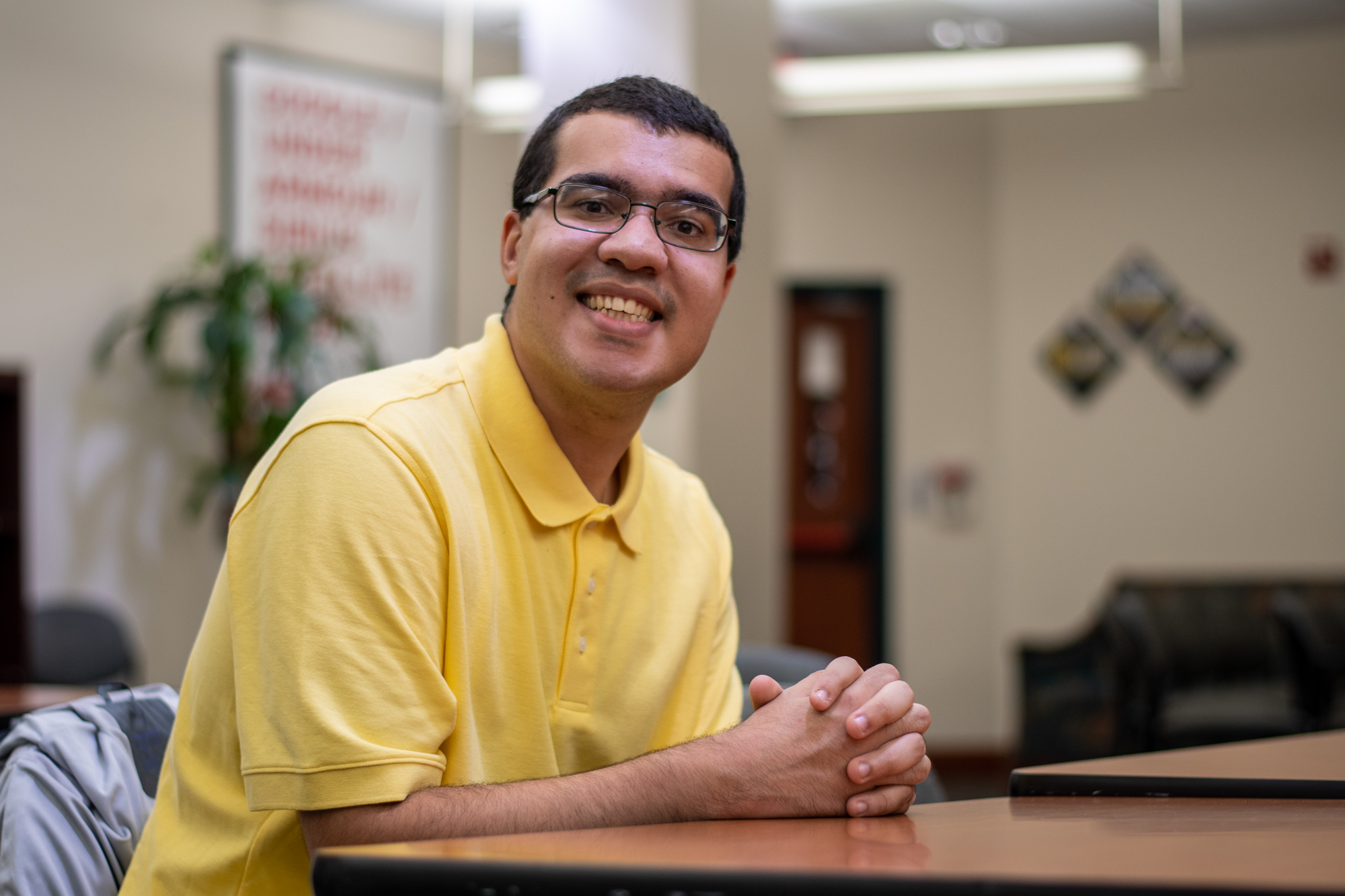 McKay is a self-described "big Terps fan" and comes from a family of university alumni. But until this year, McKay, who has autism, wouldn't have been able to have his own college experience because there weren't any programs or courses specifically designed to help students with intellectual and developmental disabilities.
The Maryland native is passionate about music, taking a course on the history of popular music and participating in this university's men's chorus. He said he's been passionate about music since high school.  
D'Agati was impressed with how quickly McKay was able to adapt to college, she said.
"The first day of college, I went to audition for the men's chorus with 'Hakuna Matata,'" McKay said. 
McKay is also excited to attend Maryland sports games — including football, lacrosse, basketball and soccer. He says he already owns a red suit jacket and bow tie to wear to games.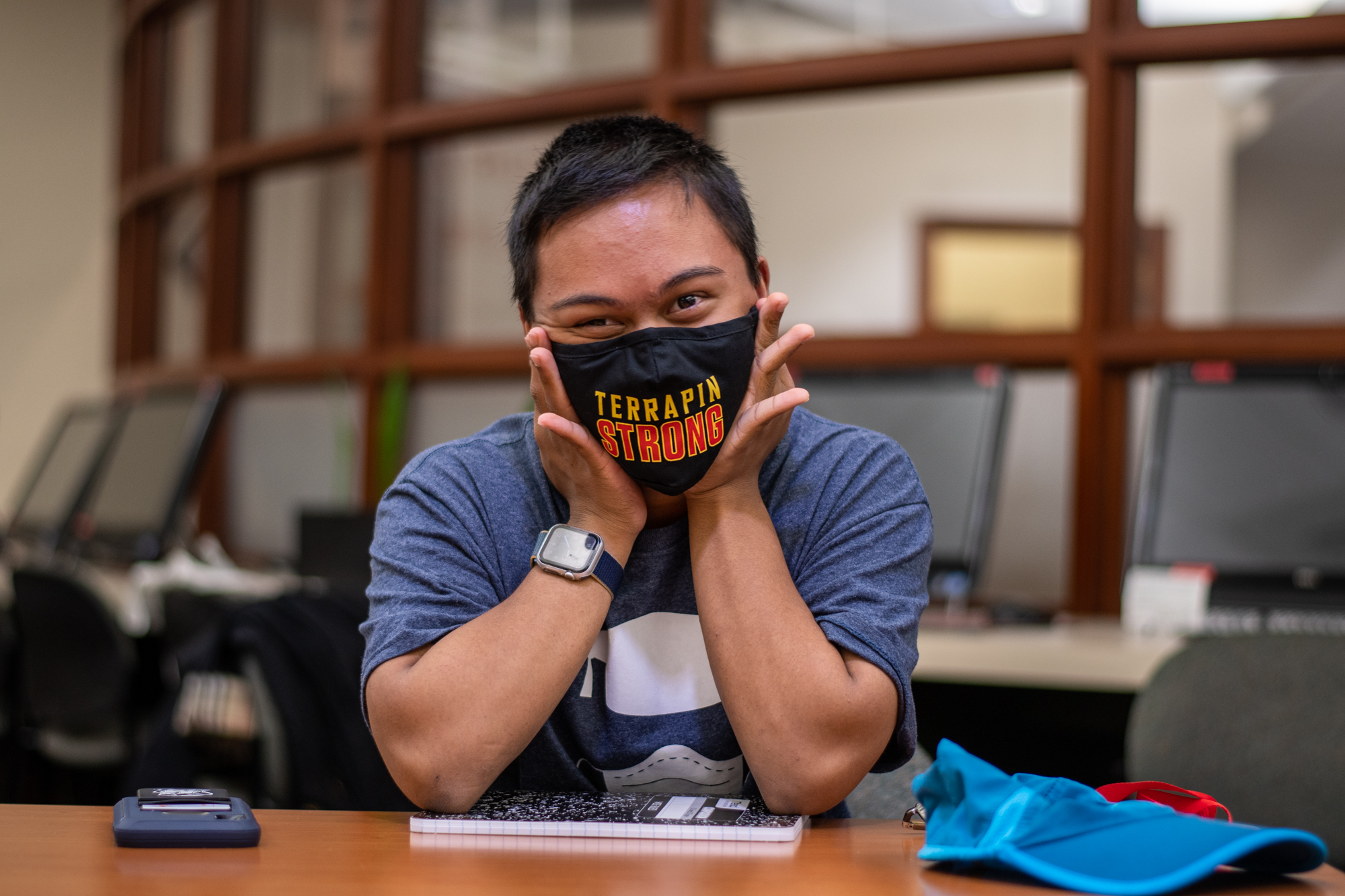 Kannan, who has Down syndrome, is focusing more on his interests in law enforcement and public speaking. Both students say they've already found groups of friends to hang out with.
"I like to be social," Kannan said. He is passionate about public speaking and is excited to be taking a class in oral communications this semester.
[UMD Farmers Market to return in person, bringing community together in Tawes Plaza]
The ultimate goal of TerpsEXCEED, D'Agati added, is that Kannan and McKay will leave this university with a job in their area of interest.
Besides the benefits of TerpsEXCEED for the students enrolled, their peers on the campus can learn from being around students with intellectual and developmental disabilities, London and D'Agati said. Kannan and McKay are a part of a peer mentor class with students in the disability studies minor.
And between attending sports events, hanging out with new friends and going to class, the TerpsEXCEED freshman cohort is ready for a busy year.
"I'm excited to learn what UMD has to offer me," Kannan said. "I think I like it so far."
Students interested in the program can visit https://www.ihehub-umd.org/terps-exceed or email adwyre@umd.edu.