Silvia Huezo remembers what her Langley Park restaurant looked like before the pandemic hit.
"You could hear the sizzling in the kitchen, you could hear the children talking, the laughter, the music," said Huezo, who owns Pupuseria El Comalito with her parents.
Before the pandemic, the Salvadoran restaurant was bustling with families who stopped in to chow down on some pupusas. Now, as restrictions loosen and vaccination numbers grow, the restaurant is hoping to "bounce back," Huezo said.
Pupuseria El Comalito is a family-owned restaurant with three locations in Maryland. The restaurant got its start when they opened a shop in Gaithersburg in 2005. They've since expanded to Langley Park in 2008 and Riverdale Park in 2012.
Silvia's parents, Silvia and Alvaro Huezo, opened their second location in Langley Park while Silvia was still in college at Marymount University. But initially, her parents didn't set their sights on Langley Park — they wanted to open the restaurant in White Oak, but their realtor found a new location and thought it would be a better fit, Huezo said.
[Ritchie's Colombian Restaurant attracts locals with authentic cuisine]
"It was perfect," she said. "It worked really well demographically to our cuisine."
The restaurant offers all kinds of Salvadoran food, but is known for its pupusas — a traditional dish in El Salvador and Honduras that consists of a thick cake-like tortilla stuffed with beans, cheese, chicken or pork. And they are often served with a salsa and curtido, a cabbage slaw, on the side.
The recipes have been passed down by mothers and grandmothers that have been making pupusas for centuries, Huezo said. The pupusa dates back to indigenous culture, she added.
"We try to be as authentic as we can," Huezo said. "We want it to taste like home."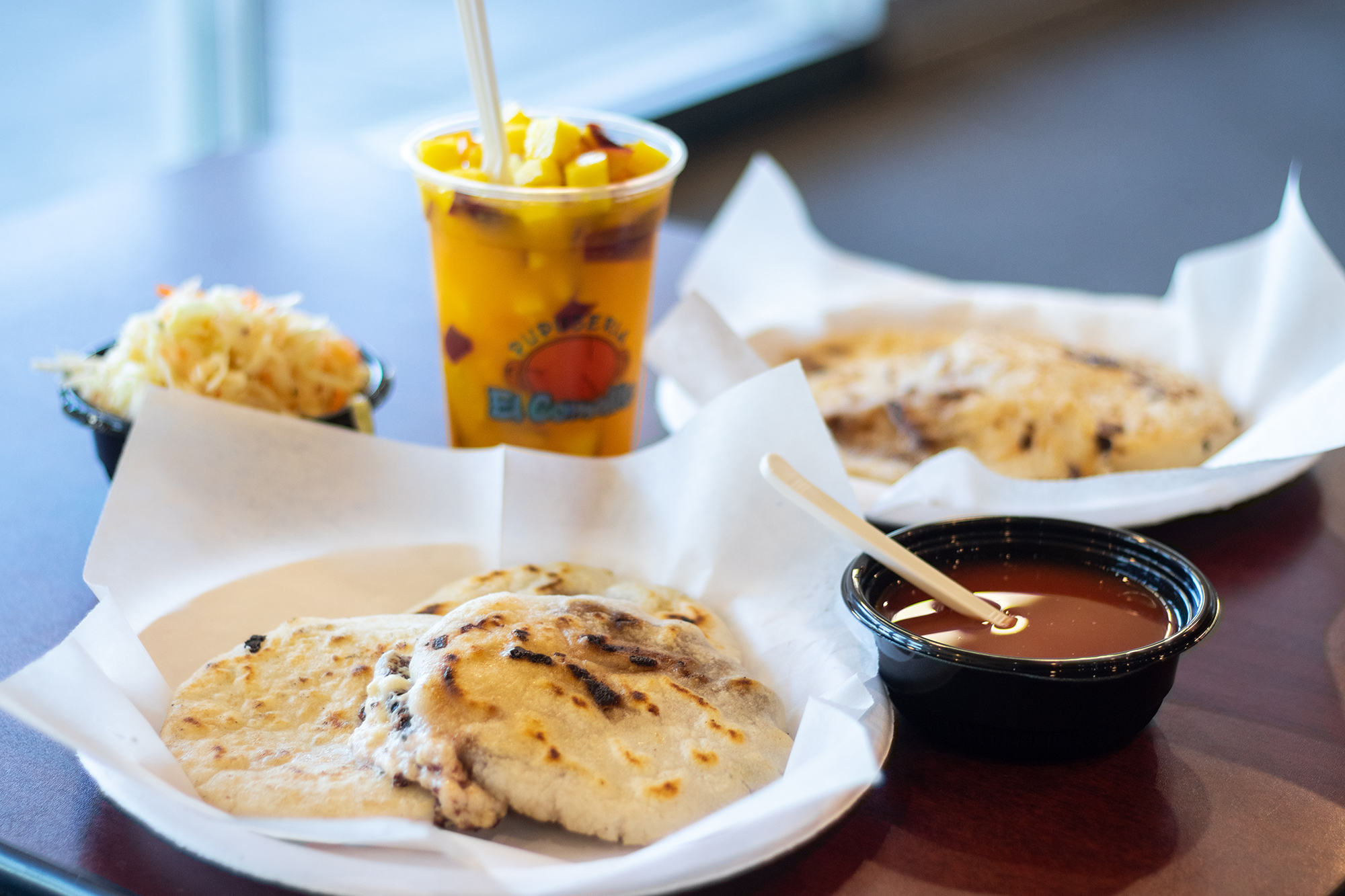 Mari Flores of Winchester, Virginia, said she is always looking for Salvadoran restaurants near her. In fact, she has visited Pupuseria El Comalito's other locations and enjoyed them just as much as the Langley Park restaurant.
So far, she's only tried the pupusas, but she has high hopes for the rest of the menu.
"I imagine if the pupusas are good, the food is as well," Flores said in Spanish.
Cesar Hernández of Langley Park, said he's also only tried the pupusas. His favorite dish is the pupusa made with rice flour and stuffed with cheese.
Hernández also enjoys the atmosphere at the restaurant.
"In general, I like everything, it's very calm," he said in Spanish.
Operating a restaurant during the pandemic has been difficult because of the level of exposure present in the industry and the logistical challenges of social distancing, Huezo said.
[Here's how food delivery services are affecting College Park restaurants] 
But Pupuseria El Comalito has faithful customers who have supported the restaurant throughout the pandemic because of Langley Park's vibrant economy, Huezo said.
"It was going to take a lot to shake it down," she said.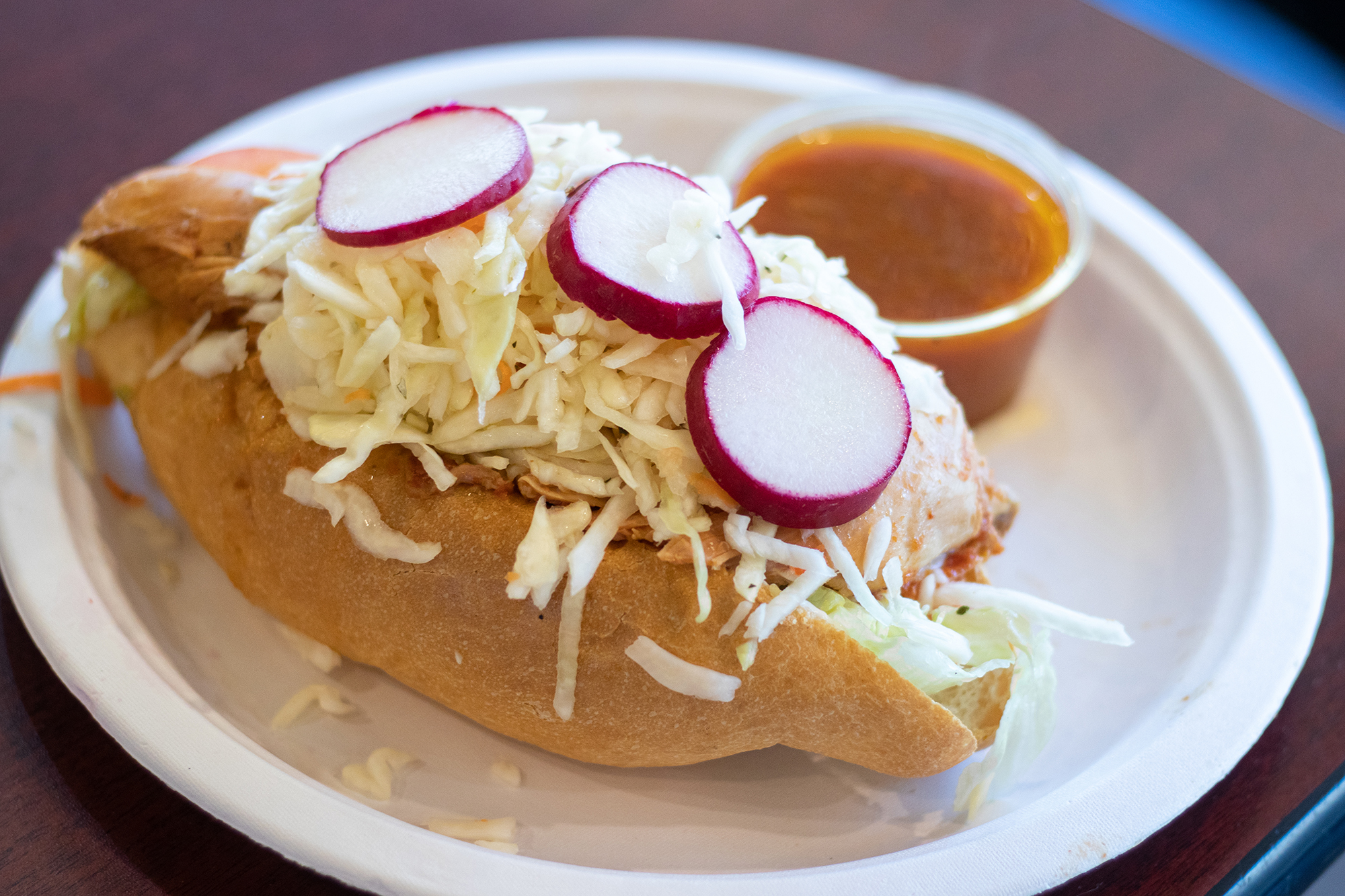 Despite a high number of cases in the area, commerce was still active, helping the restaurant stay afloat, she added. 
"If you would have visited Langley Park at the height of the pandemic, I think you wouldn't have even realized that there was a pandemic happening because nothing stopped," Huezo said. 
Although the restaurant hasn't been hit as hard as some other restaurants during the pandemic, the restaurant's first goal is to get it back to normal and then grow and modernize it, Huezo said.
"First and foremost, we want to see it go back to the way it was," Huezo said. 
CORRECTION: Due to an editing error, a previous version of this story incorrectly identified Cesar Hernández's favorite dish. Hernández said he enjoys pupusas made with rice flour and filled with cheese, not stuffed with rice and cheese.