Working for DoorDash can be a simple job compared with others. Dashers, who are independent contractors, set their own hours and choose which orders to pick up. But pushy customers, lack of tips and other events out of drivers' control can make the job a headache.
Dan Vega, a senior kinesiology major, started the job in March because he needed money to pay his bills. An acquaintance of his had mentioned how easy it was to sign up for the job, so Vega decided to start.
"It's really easy to just start working and stop working. I can kind of work whenever I want," he said. "The best part of it is that it's really flexible."
A common thread between student Dashers is that flexible hours are a big advantage of the job. If schoolwork comes up, students can stop working as much and put more time toward their academics, and vice versa. 
Ethan Millstone, a junior computer science and psychology major, also started working as a Dasher in March. He liked the perks, such as flexible hours and a simple hiring process — as well as that it's "clear where the money is coming from." 
Freshman economics and computer science major Caleb McClatchey decided against working while in school. He wanted to focus on making connections and getting involved on campus without having to balance that with work. McClatchey said he completes deliveries while on breaks from school.
Students strategically align their hours with peak pay, which adds money to each delivery when it's busy and makes a large difference in income.
[Terps Got Talent winners discuss performing in a hybrid format]
Vega completes orders mainly at night around the campus on various days of the week to maximize income. McClatchey focuses on the lunch and dinner rushes, and Millstone aims for peak times. Dashers also have a choice in deciding which orders to accept — which usually comes down to how much they would make from it.
"Once I started realizing that I was wasting 45 minutes on a $3.25 order, I started to kind of plan what I would do," Millstone said. "I realized I could decline some orders if the pay was too little or the distance was too far, and I started to be able to pick and choose the orders that I wanted."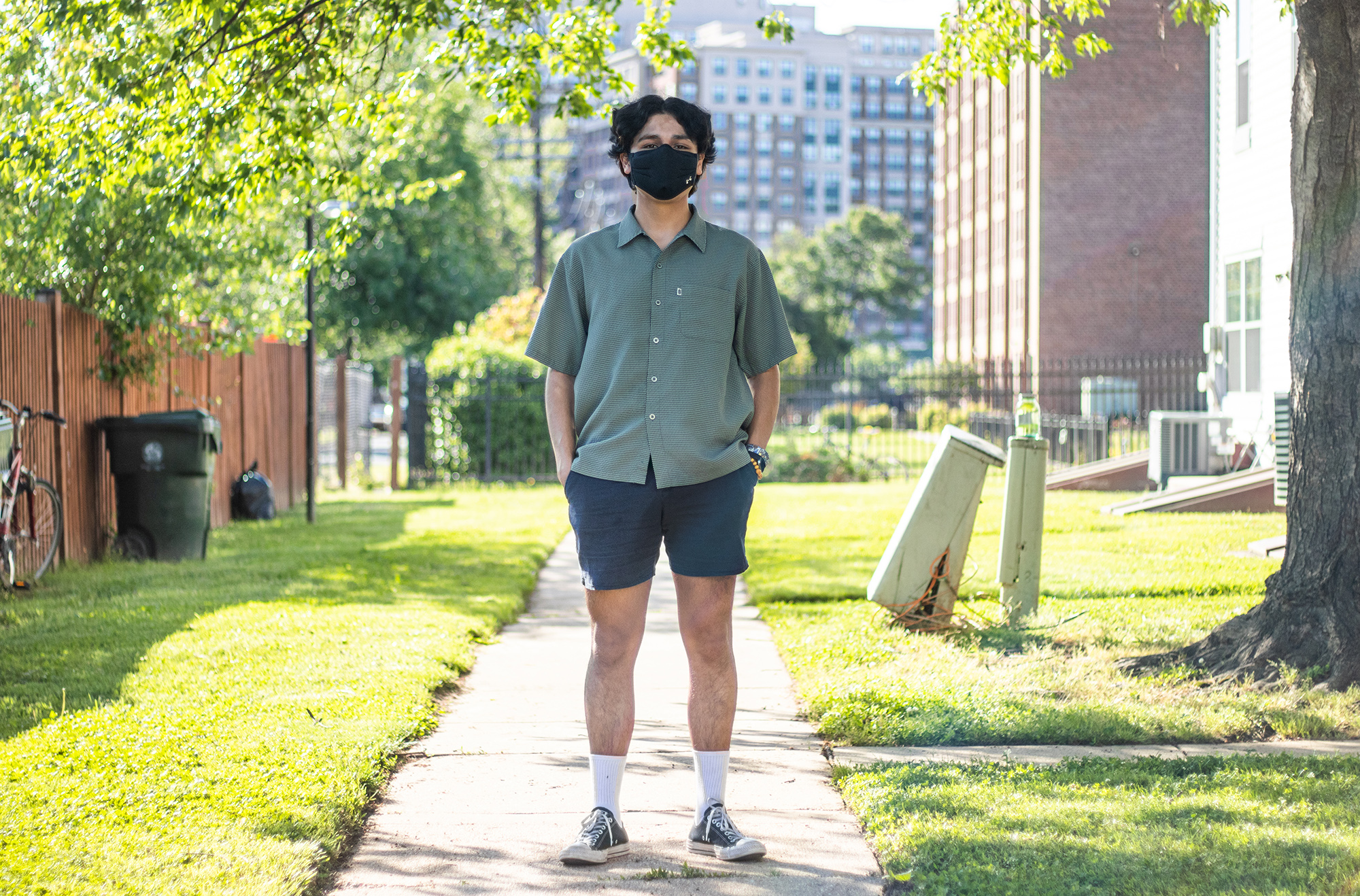 Millstone said another advantage of the job was it allowed him to have conversations with people he wouldn't normally meet. He said many other DoorDashers are adults, likely with other jobs, who are using DoorDash as additional income.
"Initially, I felt bad because I felt like I was taking away from somebody else," Millstone said. However, he said DoorDash receives many orders, and other drivers could be getting more value than him.
"I'm not taking away from anybody. I'm just adding to the workforce," he concluded.
But every job has its downsides, and DoorDash involves common perils that come with working in the service industry.
"There is pressure to turn it in fast, because then you have upset customers, or… you might suddenly get customers canceling on you," Vega said. As a result, drivers receive less pay from the order.
McClatchey had an experience where a customer ordered from McDonald's, but when he went to pick up the order, employees at McDonald's hadn't received it. After talking with workers and showing them the order, they eventually made it, he said.
"[It] took 15 minutes to sort that out, just wasted time at the restaurant. And they weren't happy because they weren't getting paid for the food," he added. "But the customer got their order in the end."
Vega said there is also pressure from both customers and DoorDash. 
"As a contractor, since you're the person between the business and the customer, I guess a lot of unrequited anger from other sides can go just solely on the contractor," he said. "If there's a bad interaction on one side then it tends to affect the other."
Vega described a recent incident where he waited for an order in a busy restaurant for almost an hour, with a customer canceling before he could even check in with the restaurant's cashier again. This caused him to take a break from working.
[Maryland filmmakers showcase their talent in the Spring 2021 Film Festival]
The impact of tips can be a toss-up for drivers as well. Vega said customers pay the driver fee included in their order, but many don't tip at the end of their transaction. Dashers receive a base pay as well as 100 percent of tips. McClatchey said tips can balance themselves out because some customers tip a large amount, and others don't tip at all.
However, McClatchey added that the way the DoorDash tipping system works "doesn't exactly make sense" because customers tip based on how much the order is.
"How big your order is, unless it's a gigantic order, has virtually no impact on how the delivery goes, or how much effort or time it takes for me to deliver food," he said.
The advice student Dashers gave for newcomers was: Don't take small orders, and don't put too much pressure on yourself.
Vega was inspired by recent movements by gig workers in protest for better treatment by companies including DoorDash. He decided to take part by not accepting small orders.
He additionally advised newcomers to "keep an eye on your mental health" because of how strenuous the job can be. He approached mental burnout because of the job and school and said people should consider the pros and cons of the job beforehand.
"A lot of responsibility is going to fall onto you, and you shouldn't always let that responsibility get to you," he said. "Not every problem is you."
DoorDash has a program for "recognizing and rewarding the best Dashers" called the Top Dasher Program, which is for drivers who meet certain metrics, including having an order "acceptance rate of at least 70%."
McClatchey said the rate is challenging to complete and would involve taking unfavorable orders. 
"Don't be pressured into accepting orders that don't seem worth it, because you will get better-paying orders," he said. McClatchey followed a rule his friend, who also dashes, told him. If the pay you see at the beginning of the order is less than $1 per mile, don't accept it.
"Be polite to the people that are working in the restaurant and to your other DoorDash drivers," Millstone advised. "Everybody's going through a different situation."
Dashing as a student has its perks — if you have a final or are sick, you don't have to call a higher-up to reschedule your shift. But with this flexibility comes the unique responsibility of always being your own boss.