Over a two-week trial in April, two seniors at the University of Maryland came together to test whether a circular economy, a system that aims to reduce waste and focuses on the continual use of resources, would work in College Park. 
The seniors, Derek Safieh and Samantha Pearlstein, are external consultants for LogTrade, a Swedish software logistics company. The company was looking to explore new markets in the United States and thought a college campus would be ideal, as young people tend to be more interested in buying discounted items and more open to trying out new technologies.
As sustainability becomes a forefront issue in the U.S., the project set out to achieve a sustainable means of food distribution on a small, testable scale. The goal was to encourage small businesses to create a zero waste cycle and incentivize them with the possibility of additional profit.
The pair was also interested in seeing how the concept of a circular economy would play out in the U.S. as Europe has a different food market.
"In France and a lot of northern Europe, people go in the morning or three times a week to buy their baked products [at] a bakery while in the U.S., you would most likely buy your baked products at the supermarket in a bag," Safieh said. "It's a very different approach [to] lifestyle."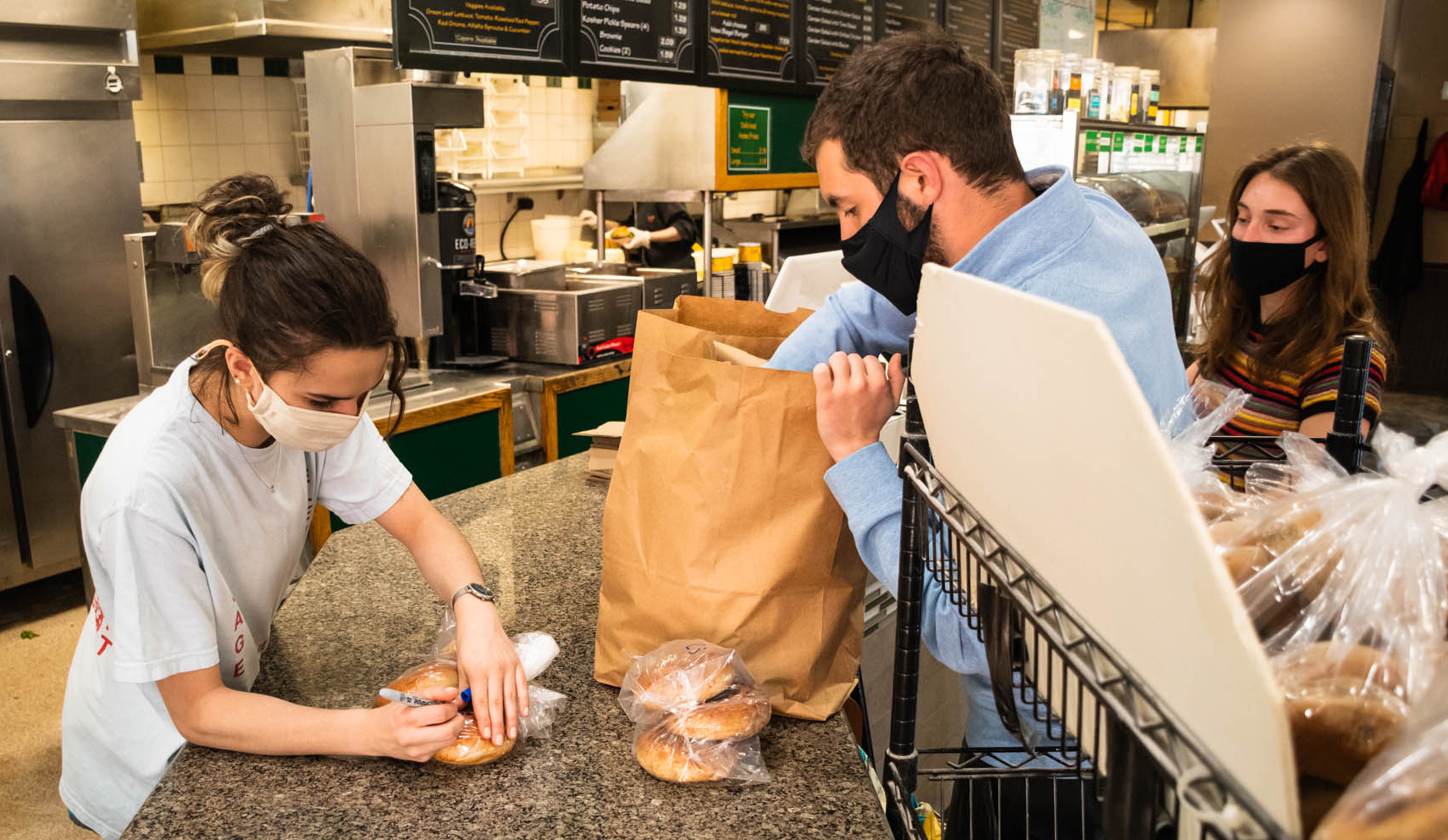 During the trial, the seniors drove to Bagel Place on Route 1 and bought the bagels the shop didn't sell toward the end of the day. Then, the pair sold bags of bagels for $3.50 each at a pop-up stand inside of Domain College Park.
[UMD SGA votes in support of increasing sustainability fee]
The duo sold 83 bags of bagels, each containing three bagels, at Domain and The Varsity, and donated or composted the remaining 37 bags to the College Park Community Food Bank and homeless people in the area.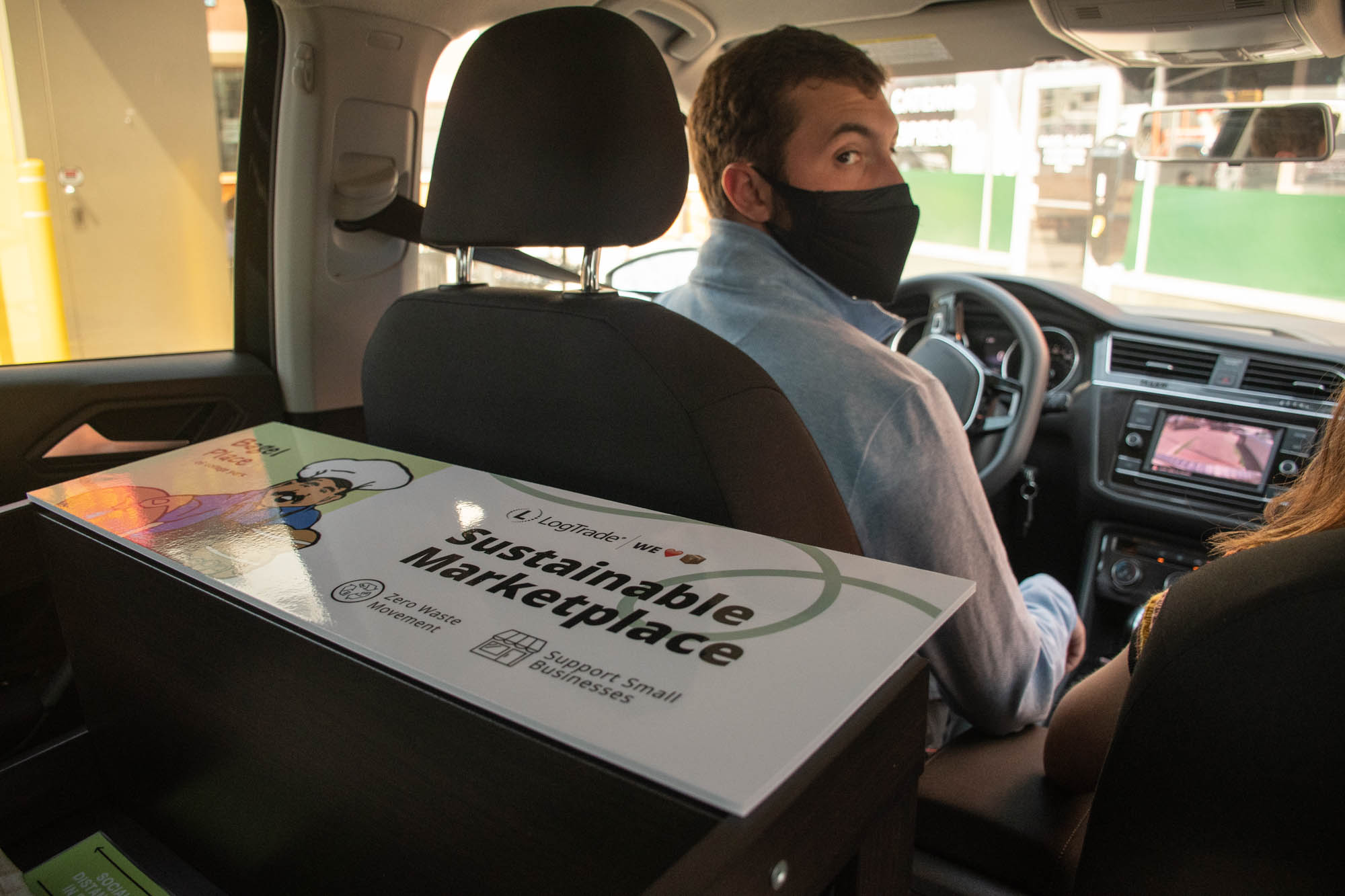 The project revealed a 16 percent increase in revenue for Bagel Place, with a singular bagel selling at 59 cents instead of the usual 50 cents if it were bought in-store. The profits were returned to Bagel Place as the project allowed the shop to sell their bagels for a longer period of time.
['A feeling of helplessness': As COVID-19 ravages India, UMD students worry for loved ones]
Safieh, an aerospace engineering major, said they were able to sell and donate what they bought from Bagel Place because of the months they spent doing research.
"It was just the effect of a lot of background research and a lot of market analysis that we did on our side to create this perfect pairing of product, location and people," he said.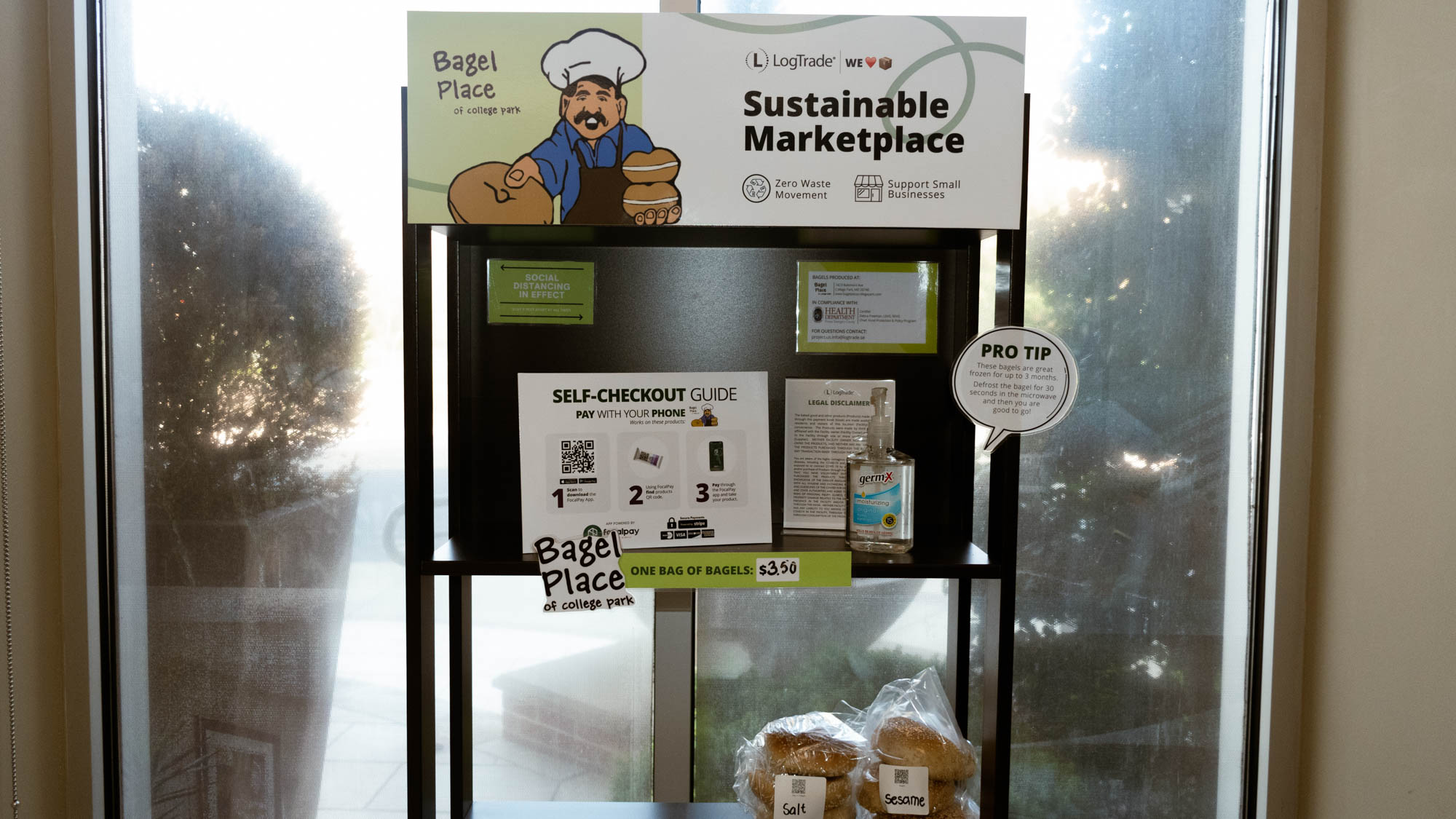 Christina Zhang, a resident at The Varsity who bought bagels from Pearlman, felt the project is a step in the right direction.
"The fact that we're [taking] more steps is really, really great with this pilot project," she said.
Pearlstein and Safieh also both value sustainability. Pearlstein, a computer science major, grew up in California, where her family prioritized an eco-friendly lifestyle. 
"It was kind of exciting to be able to take … projects that I was doing back at home … and bring that to Maryland, which doesn't have as much prevalent composting," she said. "Having that circular economy here was a great opportunity."
And for Safieh, he thinks it's time the world started thinking about living more sustainably.
"We're reaching to a point that everything has to start being circular. We can't just produce things and just throw them away," he said.