It was summer 2020, and Will James Herve was on his way to get a tattoo. It had been a difficult few months for the former Maryland men's soccer midfielder. His career was fading due to injuries, and with COVID-19 wrapping the world, he couldn't rehab as swiftly as he'd like.
So, one day, sporting a backwards hat, hoodie and a mask, he decided to get some ink on his leg — something to remember his struggles.
The resulting design, a smiling mask covering a blank face, with a hat resting on top of the head, became incredibly important to the Frenchman. 
It was a souvenir to encapsulate a dark period, a constant reminder of the ups and downs he had encountered. 
And now, it's a brand, the logo for Herve's burgeoning career off the pitch. Herve stepped away from the game last November, returning to his native France. Now, he's pursuing his dream of fashion design. 
"We all want to be the best of who we can be," Herve said. "Fashion is really about translating that image that we want to translate. It's about just expressing yourself."
Herve was always good at soccer — he'd played in the French National Youth League, trained with New York Red Bulls and won a national championship at Maryland. But fashion was always an option, something he'd been obsessed with for as long as he can remember. 
He'd spend hours scribbling designs in notebooks and showing them to his friends, doodling and playing around with the idea of a career in clothing design. Now, that dream is closer to becoming a reality. Herve is enrolled in a fashion school in Paris, and his brand launched May 1. 
But, perhaps more importantly, he's found a way to express himself, with his brand encompassing his difficult journey on and off the pitch.
The beginning
Paul Bin was aware of Herve's swagger right from when they first met. It was the crazy designs drawn on his cleats, the intricate patterns on his tattooed arms. It was in his performance on the pitch, too: skills, flicks and tricks; no look passes, rabona crosses and stepovers. 
"He was always swagging out. Even in training, and even in games, trying to think about what he can do to make him look even over the edge a little bit," Bin said.
[Maryland men's soccer's bad late-game habits resurfaced in NCAA tourney loss]
Herve always had an attitude, Bin said. He seemed tough, confident and even a bit brash at times. But, Bin got to know the nicer side of Herve, too — the one who'd stick up for him, the one who'd always have his back. 
There were times when Herve disappeared, and the creative mind was drawn as much to fashion as it was to soccer. Soon, scribbles on paper became more concrete ideas — clothes, jewelry, accessories — anything that piqued his interest.
"I've always been drawing clothes, I've always been interested in clothes," Herve said. "I was always thinking about what kind of style I wanted to give them."
In the early days, Herve just looked for inspiration in the things around him. Sometimes it was a certain song or a documentary about one of his fashion heroes. Mostly, though, his scrawled ideas represented a release from the world of college athletics.
Herve still knew he wanted to have a foray into clothing at some point. He'd developed his own looks, started a blog and showed his friends some designs. 
He just didn't have a message yet.
"I was always thinking about doing a brand. I always wanted to do a brand, but I never really had a story to tell," Herve said.
The struggles
In summer 2020, Herve was in an apartment in Paris. His soccer career was falling out of his grasp, and his hometown was on lockdown. They were rough times, he said. He started to get anxious, and his mental health deteriorated. 
He reached out to Bin and Brayan Padilla — both of whom were also recovering from injuries — and they offered advice and conversation. 
Herve said those months were some of the darkest in his life — but they were also the most creative, the ones that gave his brand a message. Herve realized his struggles with mental health could be the basis of his line, a blend of clothing he liked with what he hopes is an important message behind it.
It's a message summed up by Herve's leg tattoo. The smiling face covers up a somber expression, complete with a casual outfit. For Herve, it represents the mental health struggles people go through in daily life. 
The ink became the perfect logo for his brand, officially dubbed Fashion Psychology.
"I love fashion, I love psychology. There's not a lot of psychology and fashion. So why not bring my creativity to all that?" Herve said.
With the logo set and an idea forming, Herve's scribblings developed a sense of direction. Things were put on hold by a move back to College Park — and an attempt to restart his soccer career — but they quickly kicked off again. 
Herve started fashion school in March and has settled into life back home. He reconnected with old friends, spent time with his family and started jotting down new ideas — all centered around his dual life as a student and designer.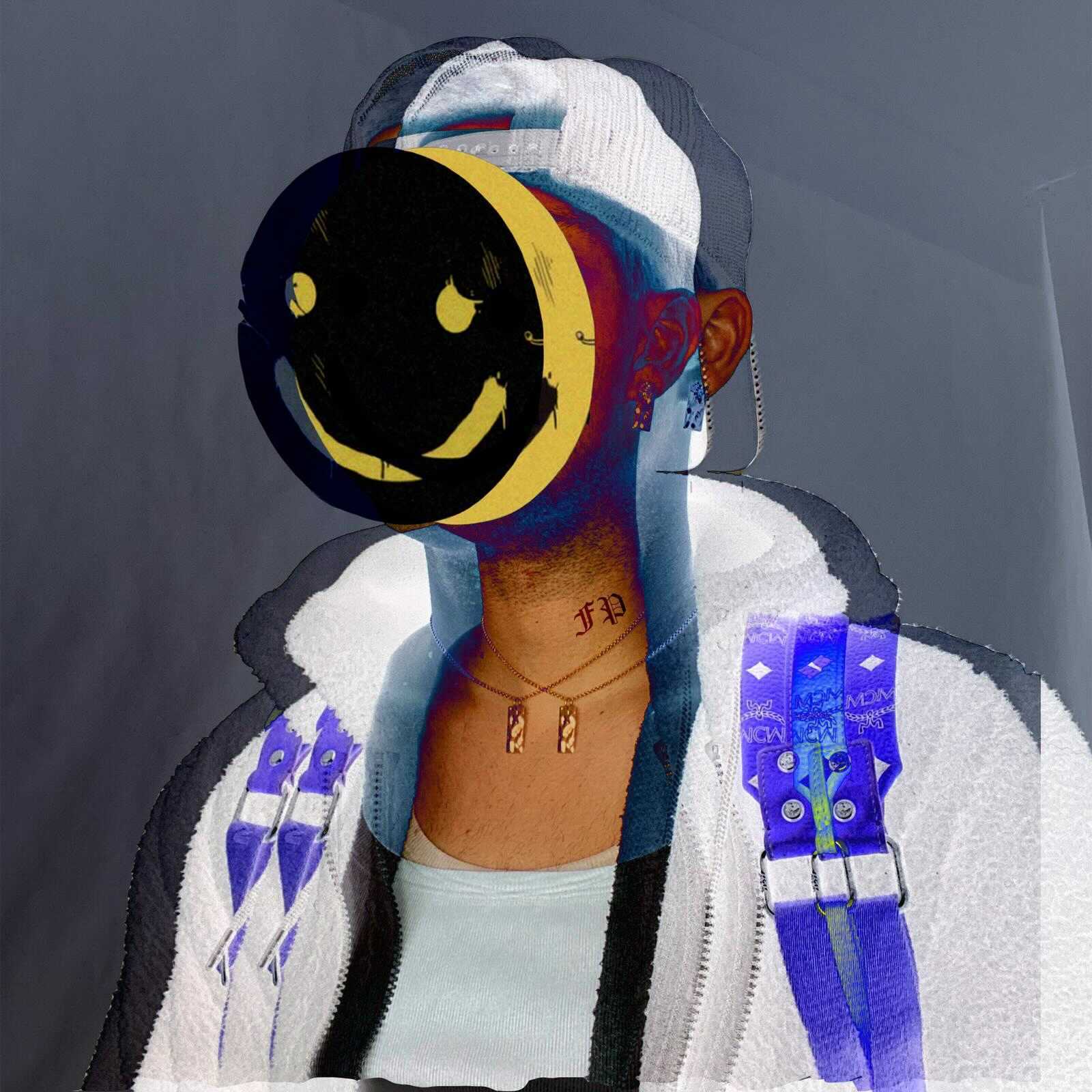 The future
Herve lives a relatively normal student life in Paris. He attends class, engages in dialogue with his professors, does his homework and has some time to relax at the end of the day. 
"The fact of being in Paris, in the middle of all the fashion world — it just really makes it even more special," Herve said. "I feel like I'm really in a good place."
His fashion pursuits are clear every day. His outfits are curated and displayed on his Instagram. Sometimes, it's battered Air Force Ones with torn jeans, coupled with a puffer vest and a loose jacket. Other times, Herve goes further out: a blazer with no shirt underneath, complete with a bandana and pearl necklace. 
"It's about showing to the world who you want to be or who you are," Herve said.
Still, he's always keeping an eye out, an ear open. Sometimes it will be a song that comes on when he's on the metro or a billboard advertising a product. For Herve, inspiration is everywhere, and at the end of every day, he takes time to utilize it.
[Missouri State bounces Maryland men's soccer from NCAA tourney in thrilling finish, 2-1]
It's a simple process, Herve said. Once he's cleared everything, Herve gets out some paper, opens up Adobe Illustrator on his laptop, turns some music on and lets his mind run. 
"I need that time where I'm in my bubble. I like to put myself in my bubble," Herve said. 
And that bubble has started to produce some results. Over the past few months, Fashion Psychology has started to gain momentum.
While Herve has grander ambitions — hopefully T-shirts, hoodies, a full clothing line, he said — he's starting small with jewelry pieces. 
They're fairly simple designs: an open eye with protruding lashes and a golden plate with a slightly crumpled surface. Designed entirely by Herve, they will be available as necklaces and earrings. 
Both items are special to him, images symbolizing his struggles with depression. Herve hopes other people who share similar experiences will see that, too.
"It's a necklace. But when you wear it, you feel like it's yourself. It's your identity, and you're not scared to show it," Herve said. 
Herve's art is shaped by his experiences; the crumbling soccer career that turned into a blossoming fashion one; the musings that became drawings; the scribbles that became concepts. 
Ultimately, that evolution has helped Herve become more comfortable with himself and his highs and lows. Now, he's ready to start the next chapter of his life — one design at a time. 
"I really feel like I'm in the place I'm supposed to be," Herve said. "I feel like I found my path."