Jeeps are special to me. My whole life my father has owned a Jeep Wrangler — his first, a dark red 2001 Sahara, was the fulfillment of his childhood dream to own a car similar to his matchbox car of a red 1977 CJ-7.
Wranglers, likely due to their capacity for personalization, generally hold great sentimental value with their owners. Those who don't own Jeeps may be unaware of the community felt between owners — most wave at each other when driving by, in what's known as the "Jeep Wave." Now, there's even a new movement called "Duck Duck Jeep." The owners of the Jeeps that traverse the University of Maryland's campus are just as passionate about their vehicles.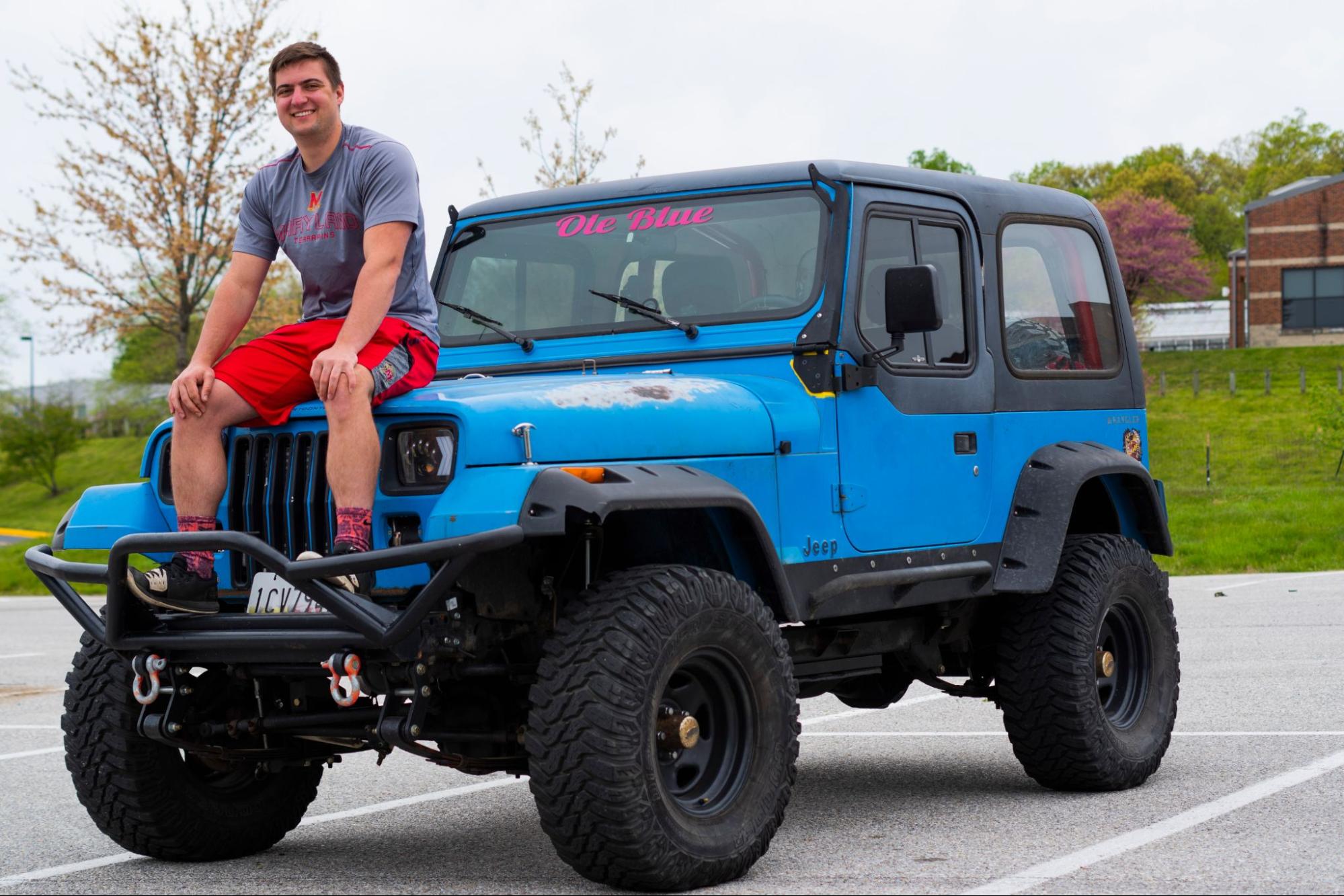 Cole McKenney, a senior mechanical engineering major, owns a blue 1990 Jeep Wrangler YJ with an extensive list of modifications that he installed on his own. He's swapped the original backseat bench with a middle row from a Ford Explorer. He's replaced the dash, the headlights and the rear axle. He's added custom bumpers and a custom tire carrier. He also completely replaced the engine and transmission, installing a five-speed manual and a four-cylinder diesel engine that roars tremendously at ignition. Of course, despite all the impressive modifications, the air conditioning doesn't work.
Overall, he's put approximately $15,000 into the car, but he said it would have cost double had he not done the labor himself.
"This year is actually the first year that I've gotten it to a high standard of reliability, where I'm not worried at all about driving it," he said.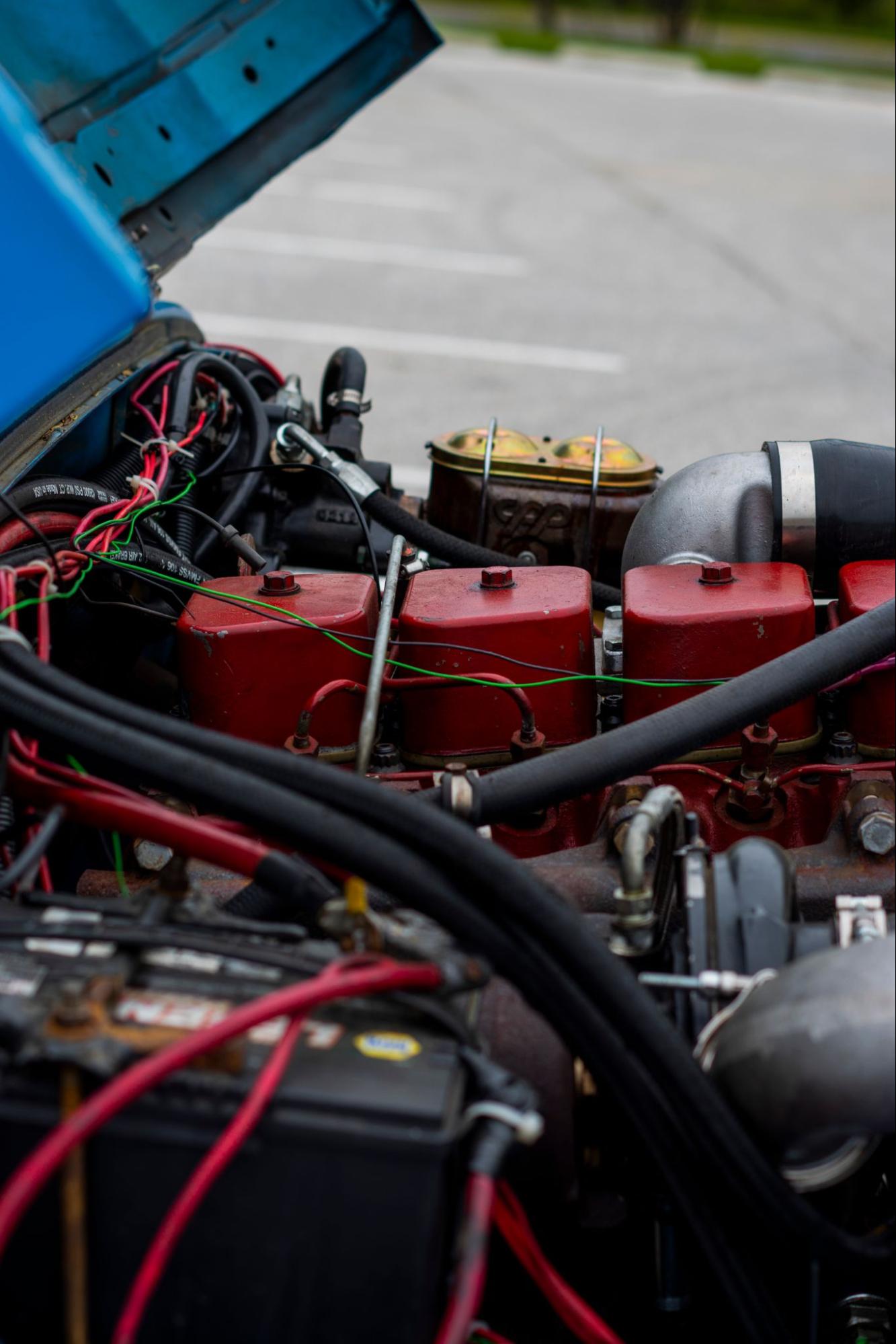 The car gets surprisingly good gas mileage and sports around 200 horsepower with 420 pound-feet of torque. In the end, McKenney said all the work and money is worth it, and it's obvious the car brings him a lot of joy.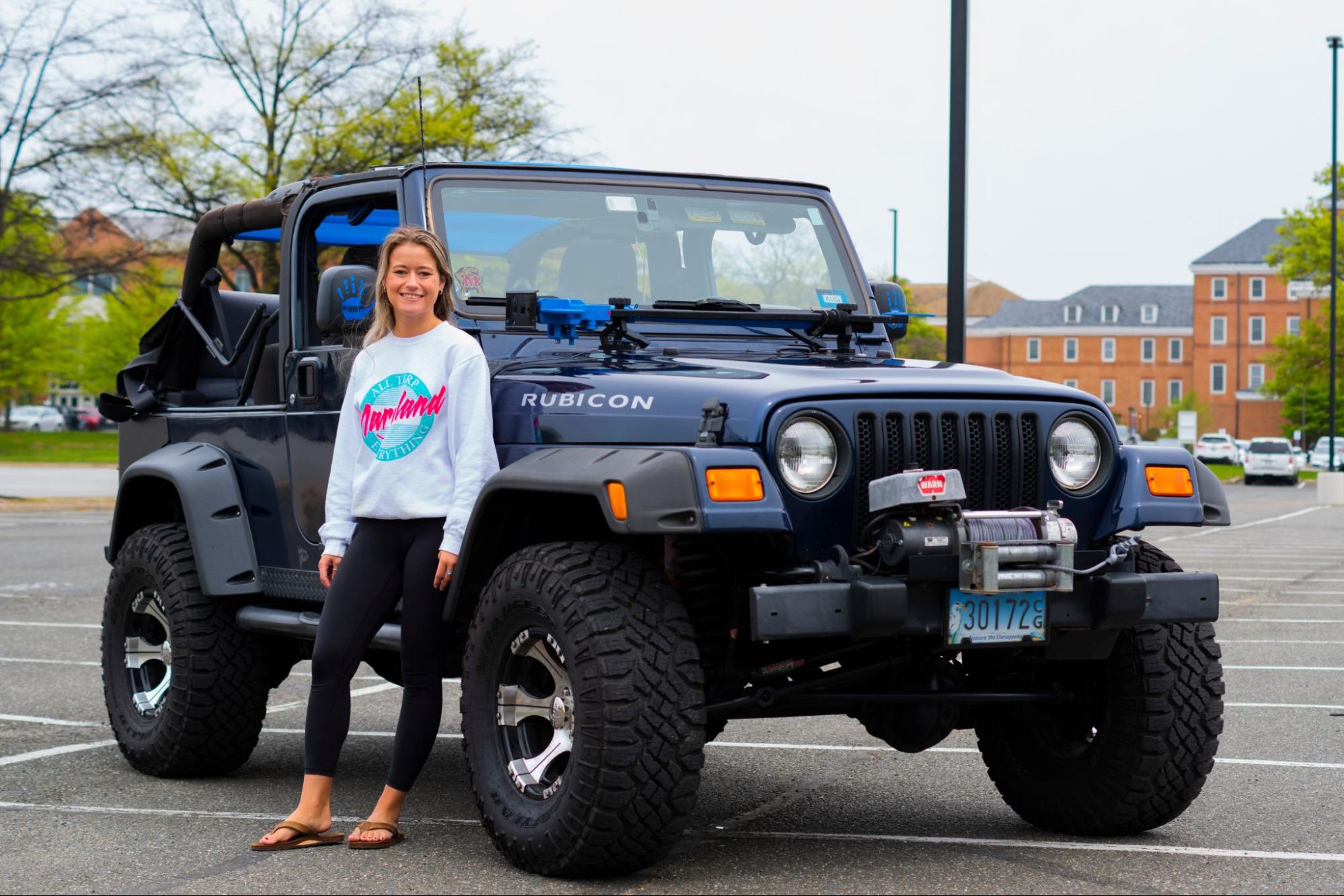 Megan Crawford, a senior criminology and criminal justice major, got a blue 2006 Jeep Wrangler Unlimited Rubicon for her sweet sixteen and has driven it for five years. The car makes a distinct growl when it starts, and a high whine rises above the noise, betraying internal modifications. Many modifications came with the car when she got it, including a winch mounted to the front, an off-road engine and more. She's since added her own adjustments, from light guards to a sport exhaust to a jack mounted on the hood.
Her father got her the car because he wanted her to know how to properly maintain a vehicle. Also, he imagined the family could go on off-roading trips together. Crawford said she goes off-roading fairly often, in places such as Assateague Island and the Shenandoah Valley.
[Finding artistic freedom: Senior artists share how their craft has developed at UMD]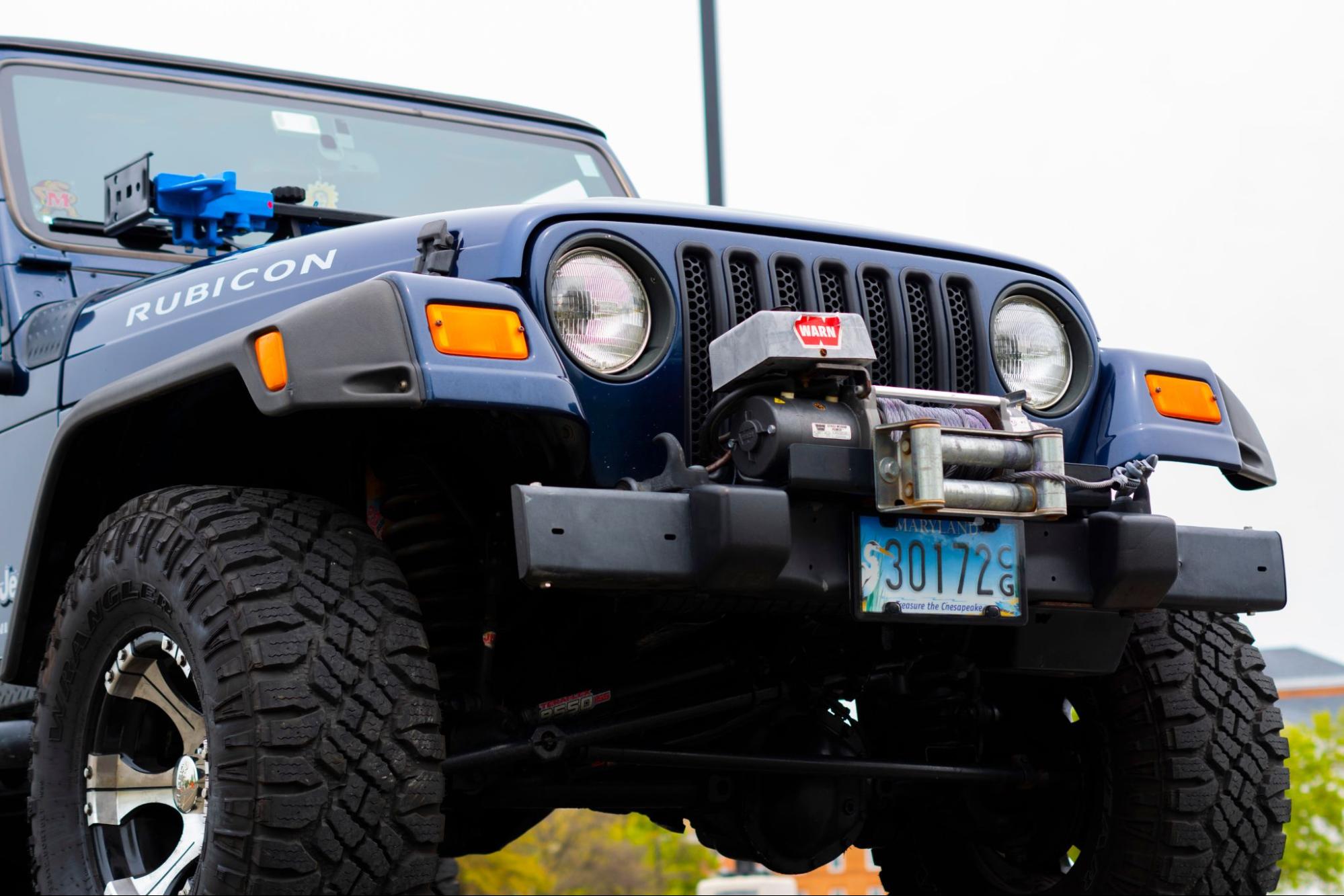 "Buying a Jeep is like buying into a family. You wave at each other. You park next to each other. You go to Jeep Week in Ocean City. There's off-road extravaganzas, and all different things to do," she said.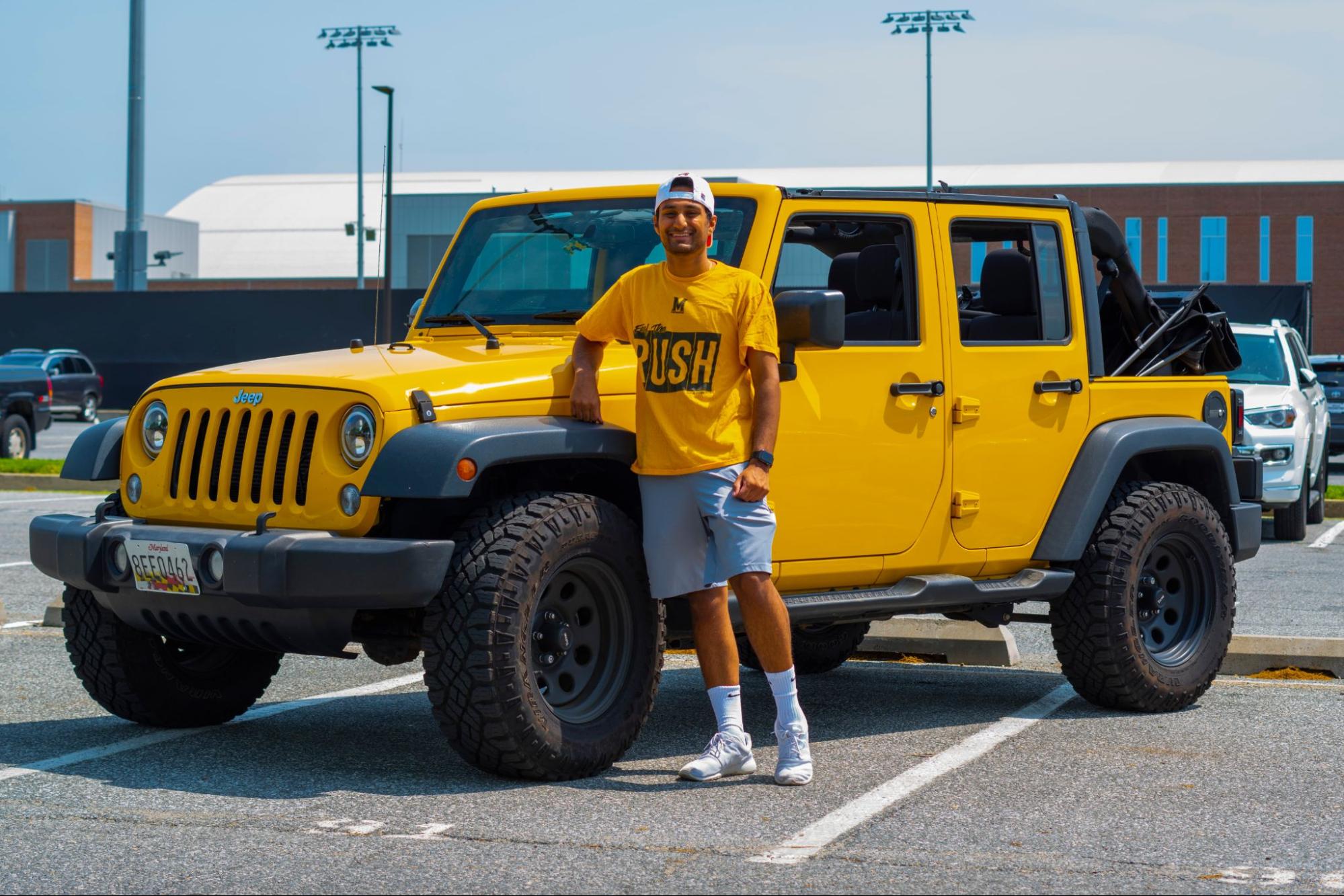 Nikhil Mathur, a sophomore finance and international business double major, got his yellow 2015 Jeep Wrangler Unlimited Sport in June of last year. Though he's only had the car for a year, he's already made several adjustments, including smoked-out tail lights, a back-up camera he called "essential," and a new exhaust. He installed LED headlights and swapped out the stock tires with those from his neighbor's Jeep.
"There's so many different things you can do to your Jeep in terms of aftermarket support, and I thought that was awesome," Mathur said. "I've gotten to a place where I'm happy with my Jeep but I know that basically anything else on this car could be replaced if I wanted it."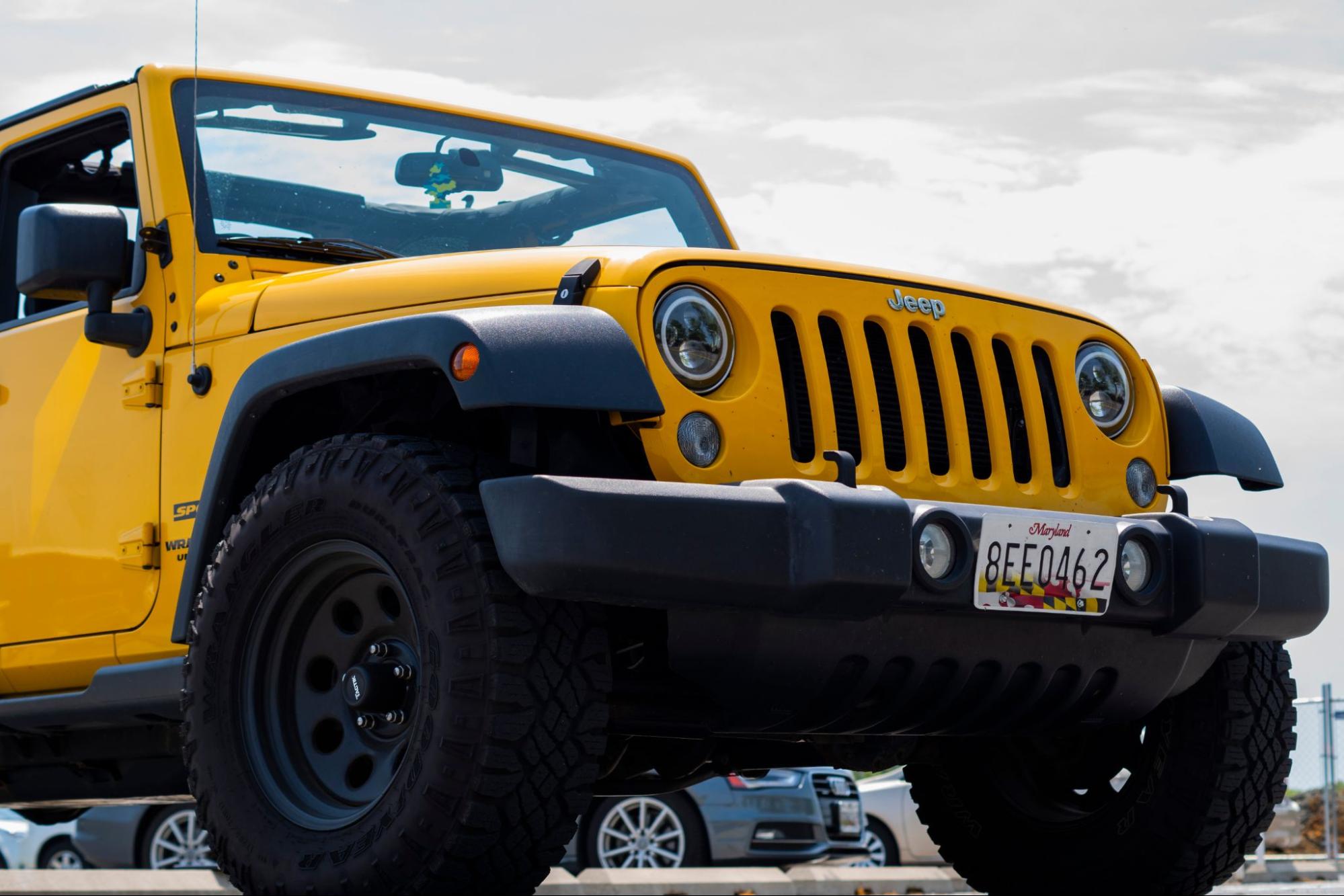 Mathur also said he enjoys the community shared among Jeep owners, and that he quickly caught on to the Jeep Wave after buying the car. 
[The Josh Fight is the latest example of meme turned reality]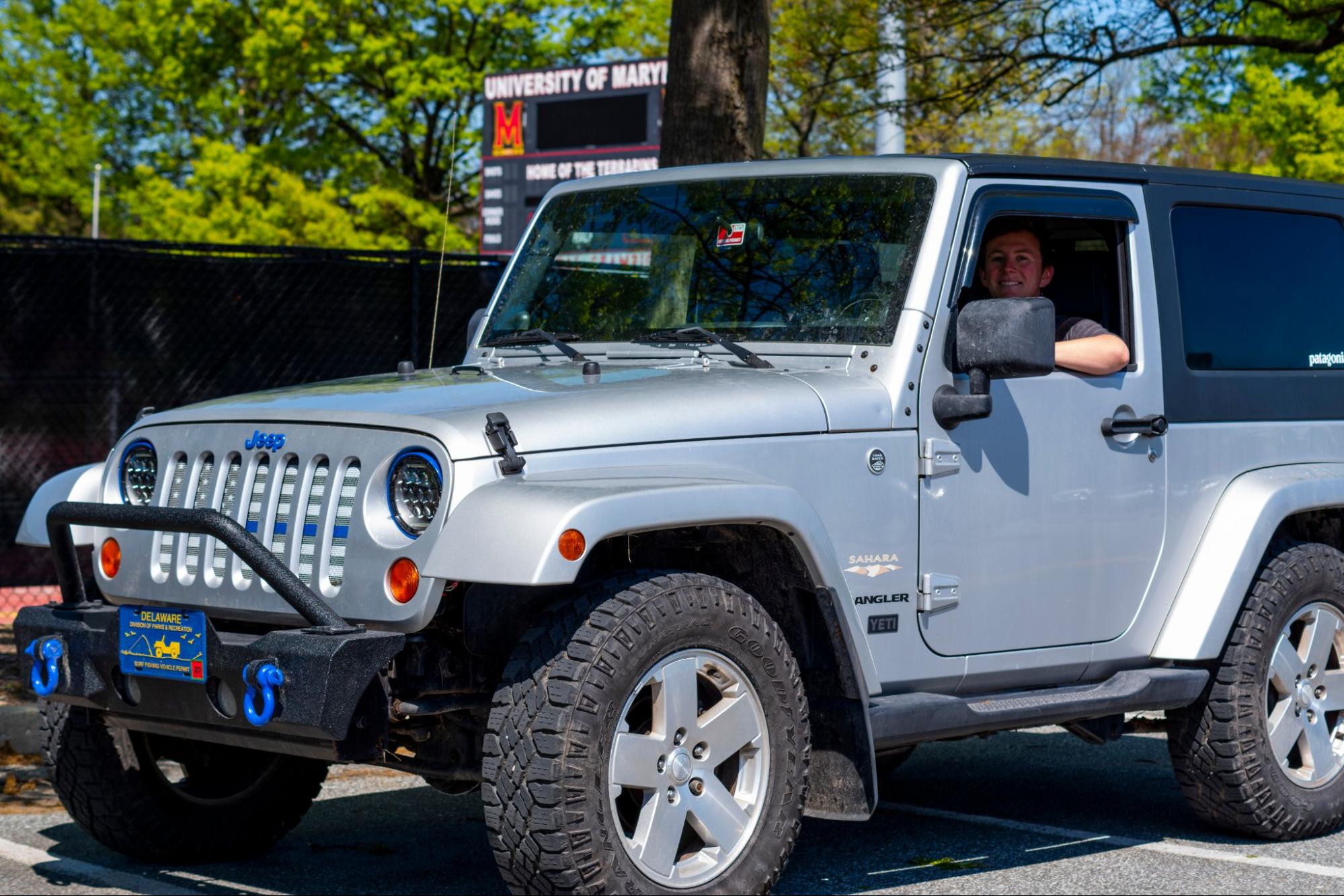 Chase Mann, a junior information science major, got his silver 2008 Jeep Wrangler Sahara while in high school and has driven it for three years. He's changed the headlights twice, altered the front grill and bumper, painted on blue accents, and replaced the carpets with spray-in bedliner to make blowing out sand from the beach easier.
His dad was the one who really pushed for a Jeep because the area near their home in Delaware has spots for drive-on beach access. Mann also goes off-roading fairly often and was on the Eastern shore this past weekend doing just that. He likes that the Jeep can handle the harshness of off-roading and enjoys taking his friends, who always have a good time.
"I'll probably end up pouring more money than it's worth into it just to keep it alive," Mann said.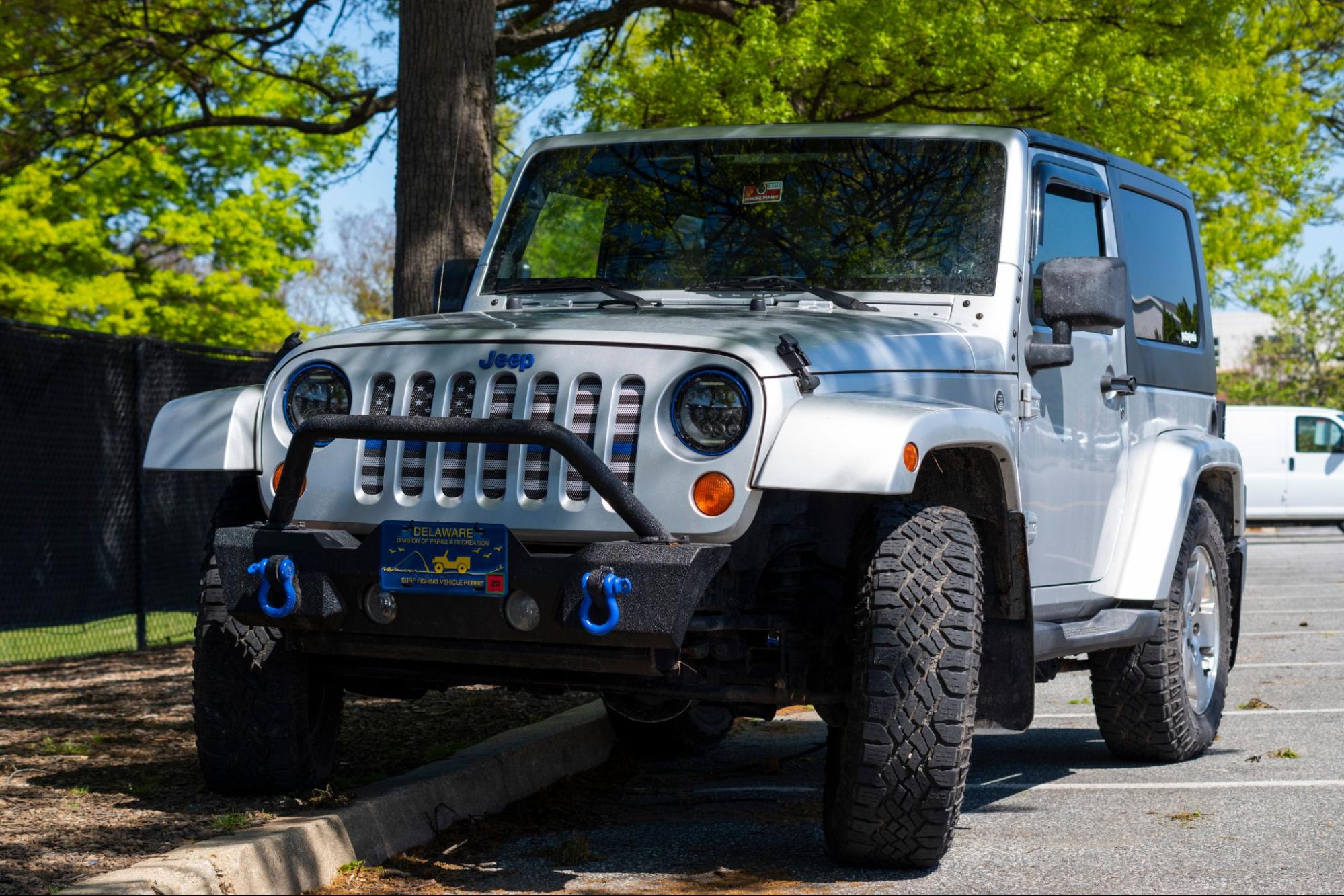 This story has been updated.