This article is part of The Diamondback's 2021 Senior Edition. Click here for the rest.
By Jenn Attanasio and Christine Zhu
Staff Writers
Gabriella Melendez said she's felt every emotion as a senior whose last year of college has taken place during the coronavirus pandemic.
For the most part, the year has been emotionally draining, she said. And even when she and her roommates are enjoying their time together, they remember what they're missing out on in their senior year, like getting on the Jumbotron at basketball games and attending NextNOW Fest or Art Attack.
"You have this idea of what your college experience is going to be, especially your senior year," said Melendez, an English major. "And when the result is this, it takes a lot not to just break down and cry and just mourn something that should've been." 
The pandemic has left seniors at the University of Maryland resigned to the fact that they will be unable to finish their college careers in a pandemic-free year.
And now, as they head toward graduation, the seniors are reflecting on their unprecedented last year of college: what they missed, what they wanted to do and what they cherished.
Anne Zappas said she never expected her senior year to end this way when the pandemic began last year.
While at school, she has formed a "bubble" with her roommates and friends, allowing them to get closer in a way that wouldn't have been possible before the pandemic. Still, she has had difficulty coming to terms with how her time at this university will end.
"I was relieved that I had the opportunity to come back, because I know that some schools didn't allow people back in August," said Zappas, an information systems and management major. "I sort of tried to become as flexible as possible and sort of begrudgingly make the best of it." 
Grace Deleon, a behavioral and community health major, was studying abroad in Europe last spring when this university suspended all spring study abroad programs.
She said she's had the classic college experience she's always wanted: clubs, work and friends. But she wishes she'd slowed down and been "more intentional."
"Walking to class with friends or sitting in the library studying — we can't do that for a while now," Deleon said. "I wish I had soaked up more of those little moments."
In a similar vein, Melendez misses bumping into friends between classes. She said she has realized she took those small interactions for granted, because of how easy it was to catch up.
Recently, she ran into someone she hadn't seen in a while, and her immediate desire was to hug them and ask how their day was. But she couldn't.
"Just being able to see people and see how they're doing … that's definitely something I miss," she said.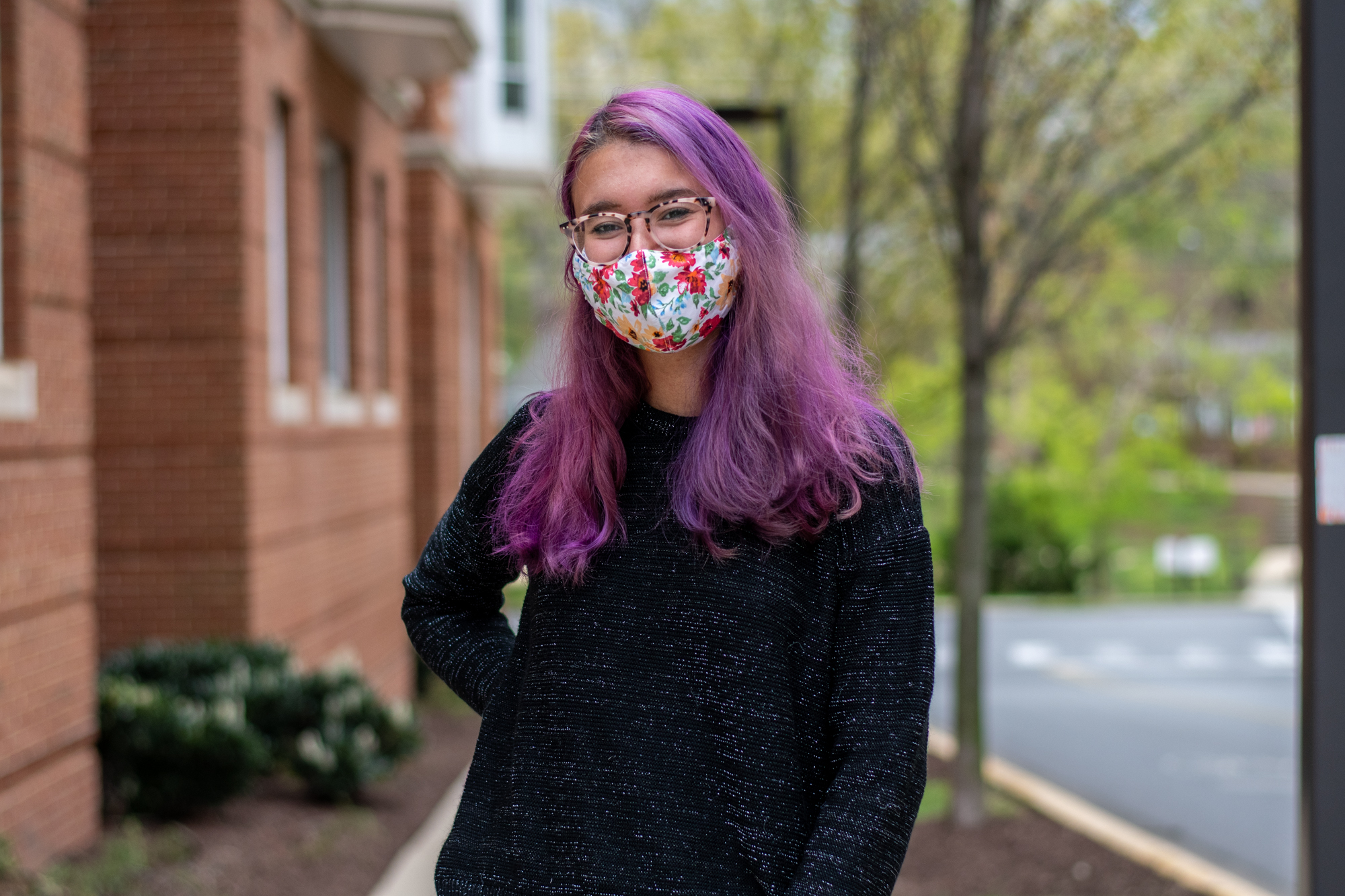 For Simran Bhattacharyya, an international student from India, the isolation was different than most — many of her friends and family are halfway across the globe. Her dad is in the U.S., she said, but she hasn't seen her mom or other family members since the pandemic started. 
"That had an effect on my mental health," said Bhattacharyya, a psychology major.
The disruption of plans has been a common thread among seniors.
Because a lot of Bhattacharyya's friends aren't on campus, she hasn't been able to meet up with them as much.
"I'm a very social person, so it's been hard to find things that I enjoy and compensate for the things I've been missing out on in my senior year," Bhattacharyya said. "It's not what I expected it to be." 
Ayman Amdad has tried to socialize in a safe way. He and his friends like to go sit outside and eat at Looney's Pub or other places around the city. 
"It sucks that COVID kind of ruined the last semester, but UMD, with their COVID testing and everything, is really doing their best," said Amdad, a environmental engineering major.
And through it all, some seniors are still worried about their future.
Kathleen Hamilton-Campos, an astronomy and physics major, is waiting to hear whether she's gotten into graduate school — something she's wanted to do since she was 5 years old. 
Melendez has also applied to a few graduate schools, but she said she's unsure what will happen after graduation. Not knowing is the worst part, she said. 
"Before the pandemic, I was a person who planned everything," Melendez said. "So to have this situation that completely flips the table and you're not exactly sure what to expect, it makes it scary." 
As for Deleon, she's hoping to continue at the Association of State and Territorial Health Officials, where she works as a social and behavioral health intern. But this transition from college isn't what she wanted it to be. 
"I spent so much time trying to get to the finish line and trying to graduate and kind of start my life, and now I'm here," Deleon said. "And it's nothing that I expected." 
These changes have forced seniors to adapt.
Aside from small graduation parties, the usual commencement celebrations — such as the senior bar crawl — are off the table due to the pandemic. But the class is finding its own way to spend their last few weeks as college students. 
For instance, Zappas said she plans to have more "family dinners" at home with her roommates. Hamilton-Campos wants to come to the campus to go bowling in TerpZone more often, she said — something she's recently done for the first time. 
These little moments are some parts of the pandemic that seniors have cherished.
Hamilton-Campos, for example, has seen her socializing increase during the pandemic. 
"Everyone is kind of starved for some sort of socialization, so we've been planning a lot of game nights and workshops," Hamilton-Campos added. "It's been nice because that's a really good excuse to see my friends in a less formal setting."
And as for Melendez, even though the year was not at all what she expected — or hoped — it would be like, she was still able to spend time with her friends.
Melendez and her friends considered taking a semester off given how different campus life would be. But in the end, they wound up graduating this semester — all because of each other.
"Even if it's not going to be the most traditional college experience, we would all be together and try to finish it off at the same time," she said.