By Sarah Dilworth
For The Diamondback
Between Zoom classes, homework and virtual events, many university students may be starting to feel a bit stir crazy in their dorm rooms — myself included. Many take to outdoor activities to relieve stress, but in College Park it's not always clear where to go.
With a trail system surrounding the University of Maryland, I was able to put a few of the best local spots to the test.
On the city of College Park's website, there's a page dedicated to trails in the city, including the Anacostia Tributary Trail System's five hiker-biker trails. The trails are all interconnected, with one going for almost four miles.
While I am by no means a hiking expert, I've been pushing myself to get outside more. After taking the time to walk through most of each trail, here's my take on each of them.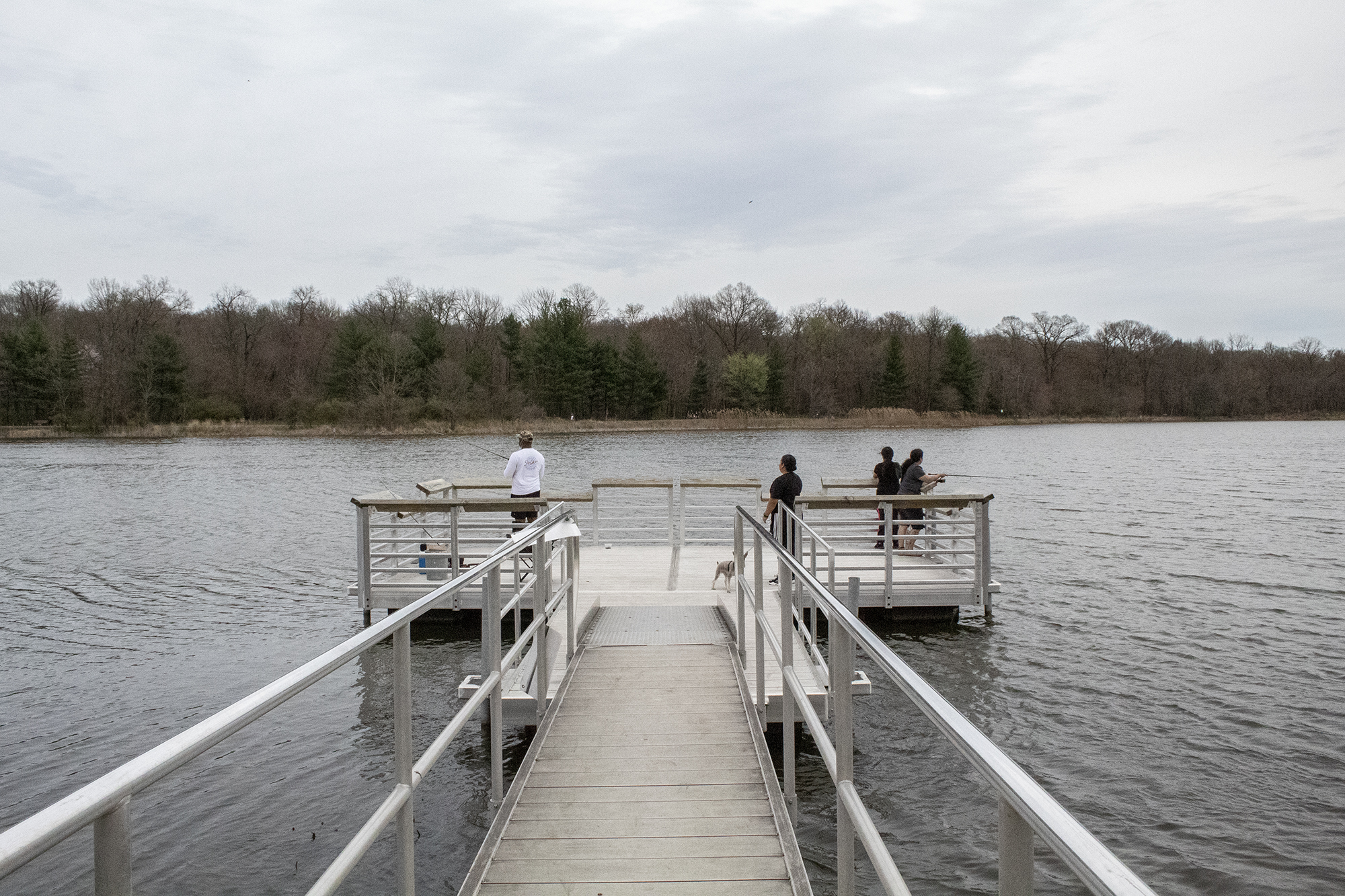 Lake Artemesia
Rating: 9/10
The first place I visited — and my most recommended of the five — is the Lake Artemesia trail, which wraps around the entire lake. It doesn't feel like a traditional hiking trail, as it looks more like a big park, but the scenery is wonderful.
Along with the lake you'll see ducks, lots of grassy areas for picnicking and a few metal floating docks for fishing. One of my favorite parts is the gazebos scattered around the lake, which allow visitors a scenic spot to observe the park.
The lake also includes a bathroom decorated with murals on the outside, several sitting areas with benches and a temporarily closed butterfly garden.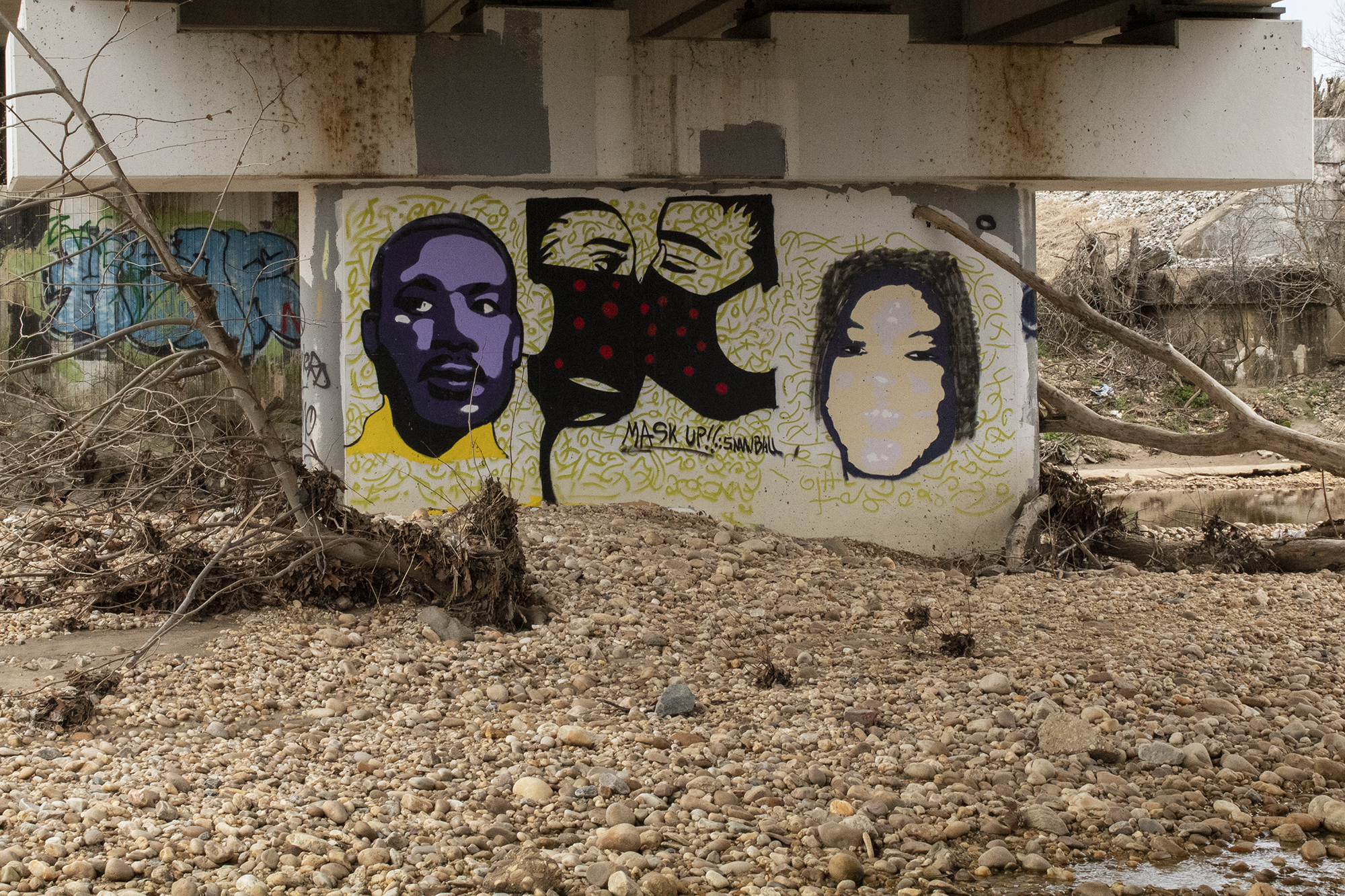 Paint Branch Trail
Rating: 7/10
The next trail I walked through was the Paint Branch Trail, which runs from Lake Artemesia to the Cherry Hill Road Community Park. The trail combined nature and urban scenes, with trees surrounding the path and a trip under the Metro tracks, where I spotted some beautiful graffiti art.
[If you've been thinking of trying yoga, let this be a sign]
Most of the people I saw on the path were jogging, and it has a few loops that give the option to turn around if you don't feel like walking the whole trail. Overall, I would say it's worth visiting but perhaps more so for a good jog rather than to take in scenery.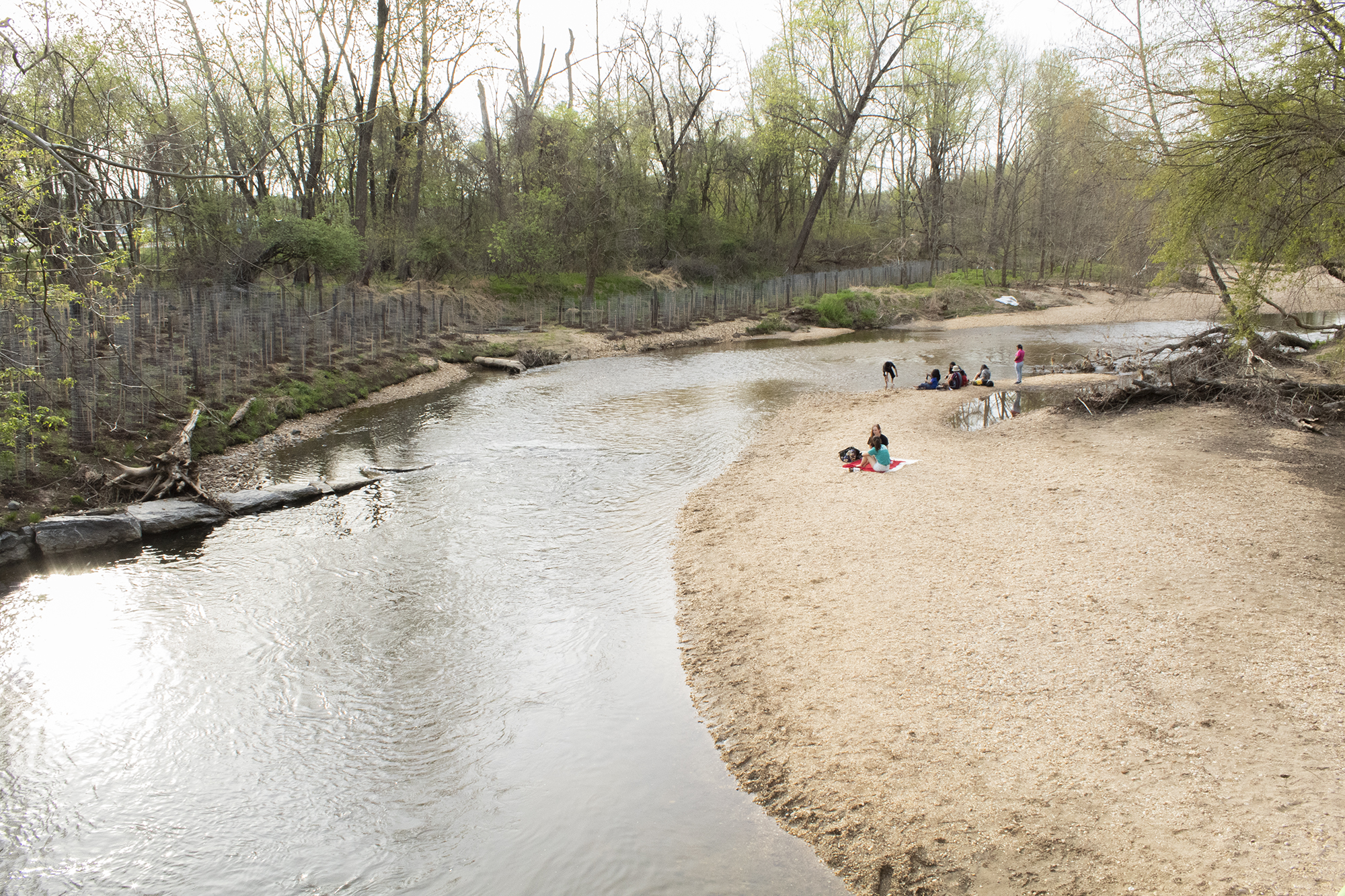 Indian Creek Trail
Rating: 9/10
After the Paint Branch Trail, I explored the Indian Creek trail connecting to Lake Artemesia, which seems to serve as an intersection to all of the other trails.
My favorite part of this trail was looking over the creek to watch the running water as I crossed each bridge. It also included some woods surrounding the path and a nature restoration project where several trees had been planted.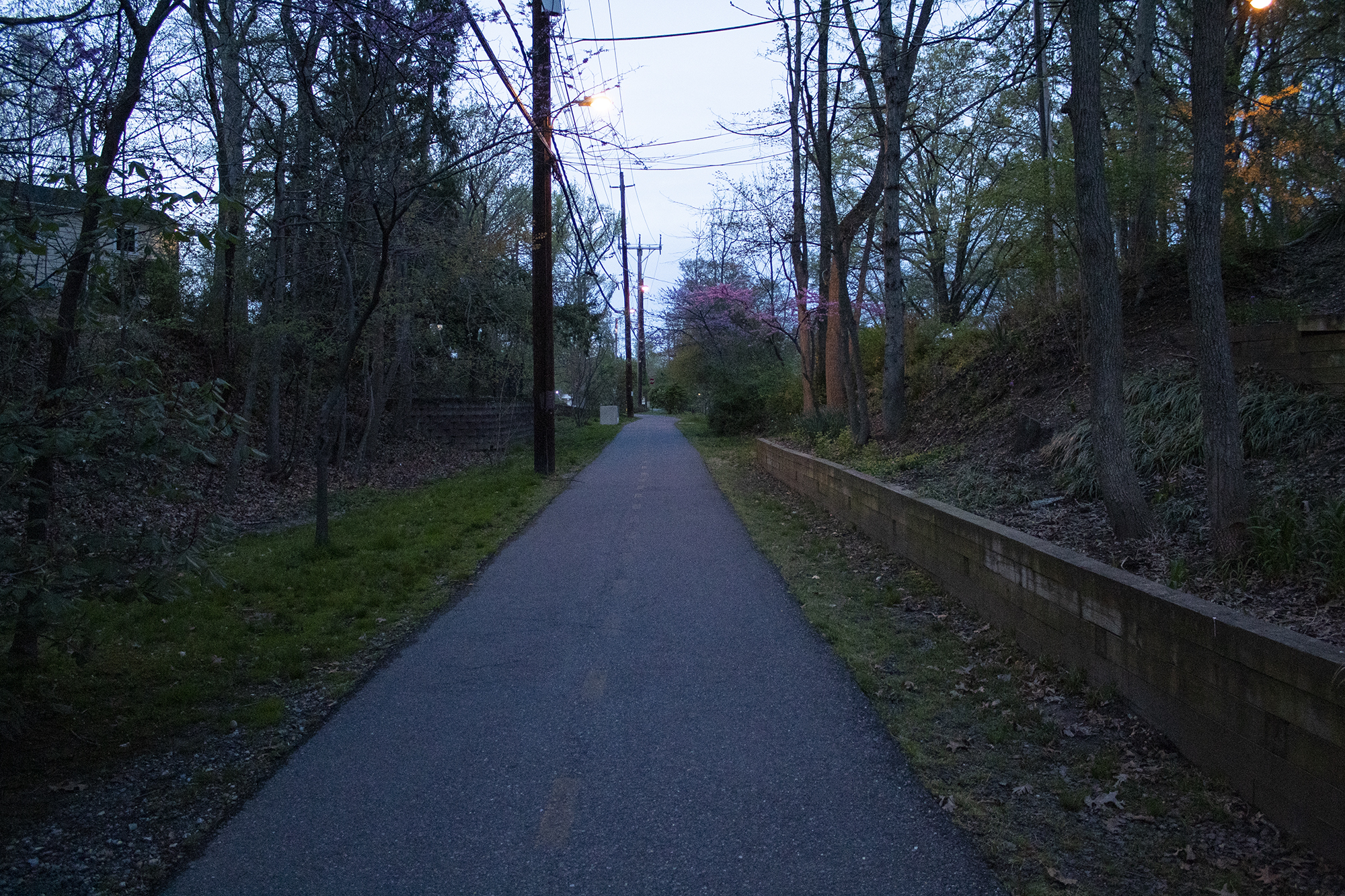 The Trolley Trail
Rating: 7/10
The Trolley Trail didn't feel like a trail as I walked along it since it seems to go through several neighborhoods. It's the longest trail of the five so I wasn't able to finish it, but its proximity to some of the places where students might be living off-campus would make it an easy spot to go to for some nice exercise.
[College Park City Council plans to redesign bike lanes to make cycling safer]
It also includes a permaculture garden and was one of the only places where I saw composting and recycling bins. Several of the other trails didn't have places to throw trash away, so some visitors left garbage in the wooded areas.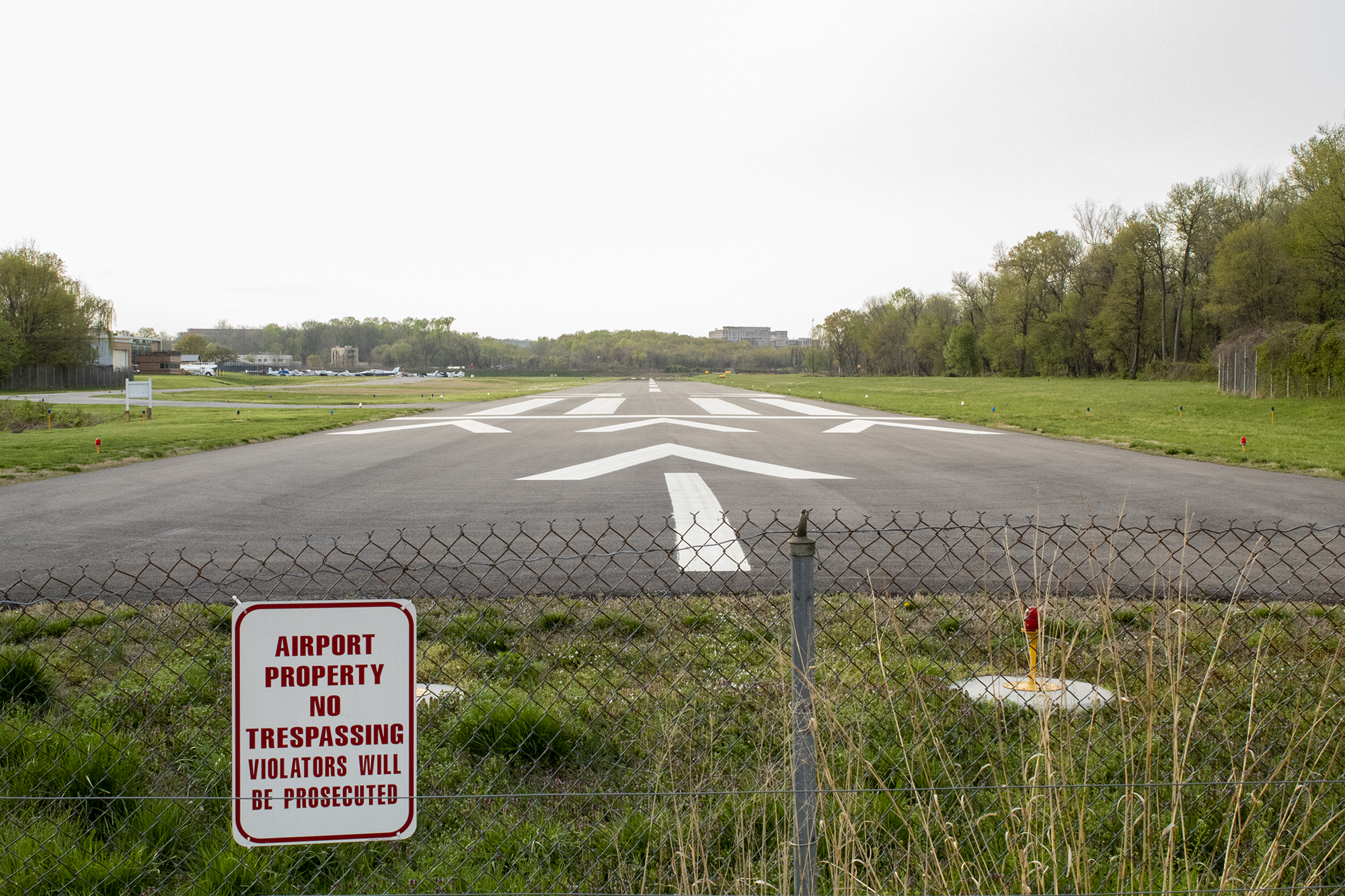 Northeast Branch Trail
Rating: 6/10
My least recommended trail of the five is the Northeast Branch Trail because of the distance and smell. While walking along it, I noticed on several occasions there was a very nasty smell in the air and I couldn't quite place where it was coming from.
I did see a few drains that looked as though they might lead down to the city sewage, so it could have been the cause of the smell. The trail felt as though it would never end, and I didn't finish walking through it out of fear I would get too far from where I had started.
Two benefits of the trail are that it had some pretty cool sights and it isn't far from the campus for those willing to walk over to Riverdale Park. While walking, I saw some beautiful purple forest pansies and since the trail goes past the College Park Airport, I got a nice view of the landing strip as a helicopter flew above it.
***
It is a bit difficult to find the trails if you don't know where you're going. The city's website doesn't give clear instructions on how to get to the trails and Google Maps unfortunately also failed me.
Once I found the park entrance for Lake Artemesia, it didn't take too long to get a sense of where each trail is — the only one that wasn't accessible from the lake was the Trolley Trail.
For those who might want to avoid crowds, I would suggest going on a weekday instead of a weekend since the trails are especially popular on Saturdays and Sundays.
While I was careful to practice social distancing from other visitors, there were still people who walked around without masks on. The parking in the lots was very limited, so the only option might be to park on one of the neighboring streets.
Overall, I would say the experience of visiting each trail is definitely worth a try! They are all unique in their own way and are a great source of exercise for those who want some new places to explore.