Quarantine has allowed us to explore creative outlets while stuck inside. Baking, painting, taking up a new instrument and even trying out new TikTok dances are all great hobbies, but one of my favorites is photography. Whether you're an advanced, intermediate or beginner photographer, here are 10 photoshoots you can try from home:
Self-portraits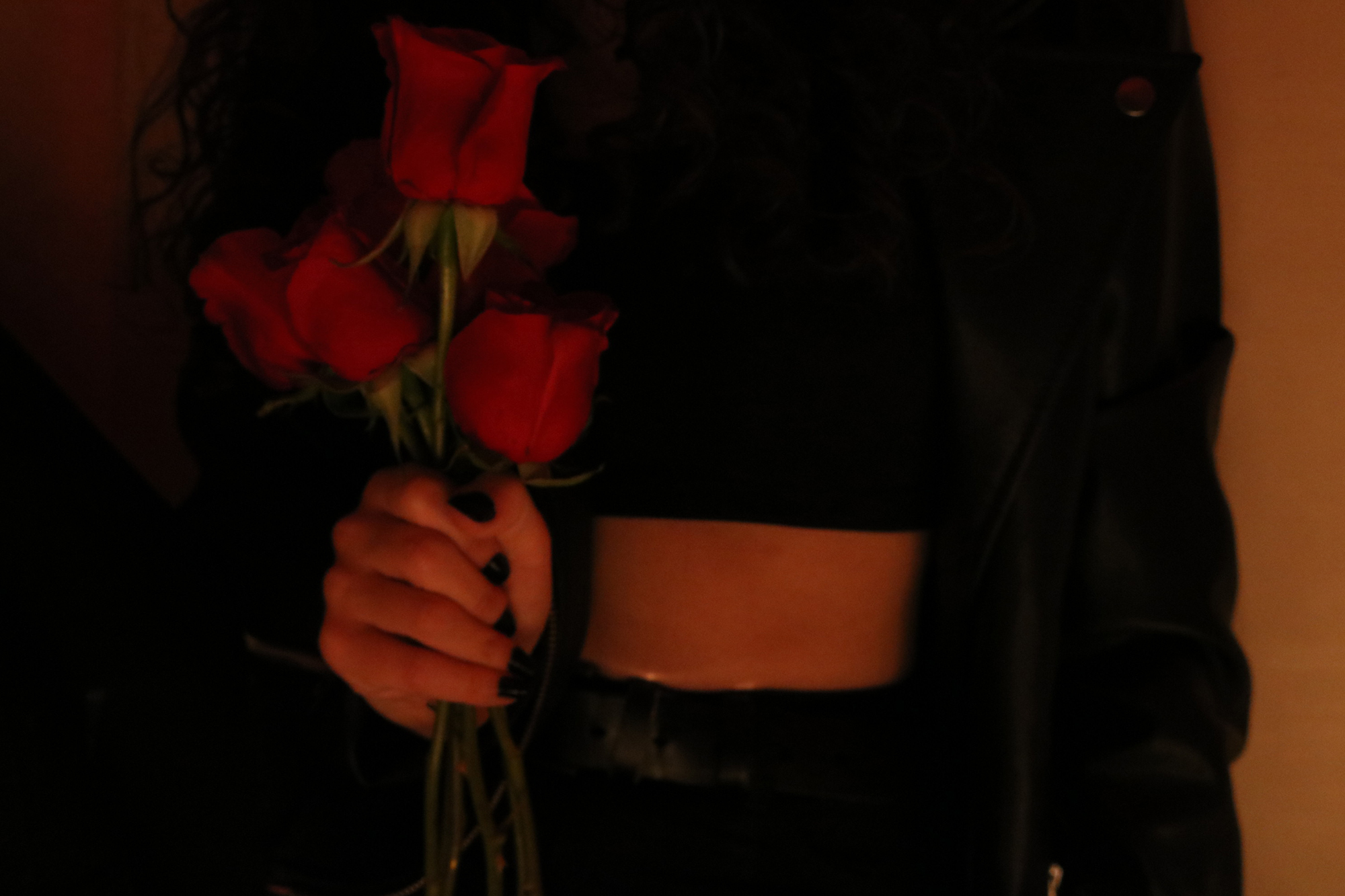 The self-timer function on an average DSLR or iPhone camera allows you to easily take self-portraits. Even if you're living alone or your family and friends don't want to be your subjects, you can still practice this skill. 
Set up your camera on a chair, a table, a stack of books or a tripod and use your phone or another device to angle the camera. On a DSLR you can usually flip the screen to face you so you know what shot you're getting. Otherwise, you can use portrait mode on your phone. 
Now comes the fun part. Try different backgrounds, light schemes and outfits. Start out with natural light and a simple background. When you're ready, use bedsheets, LED lights or fairy lights to jazz up the photos. Choose a theme for your self-portraits and the lighting, props and outfits will come more naturally. Themes can be one word: "love," "loneliness," or "power." Or they can include a specific season, location or color. Remember to interpret them how you want, this is your creative outlet. 
Pets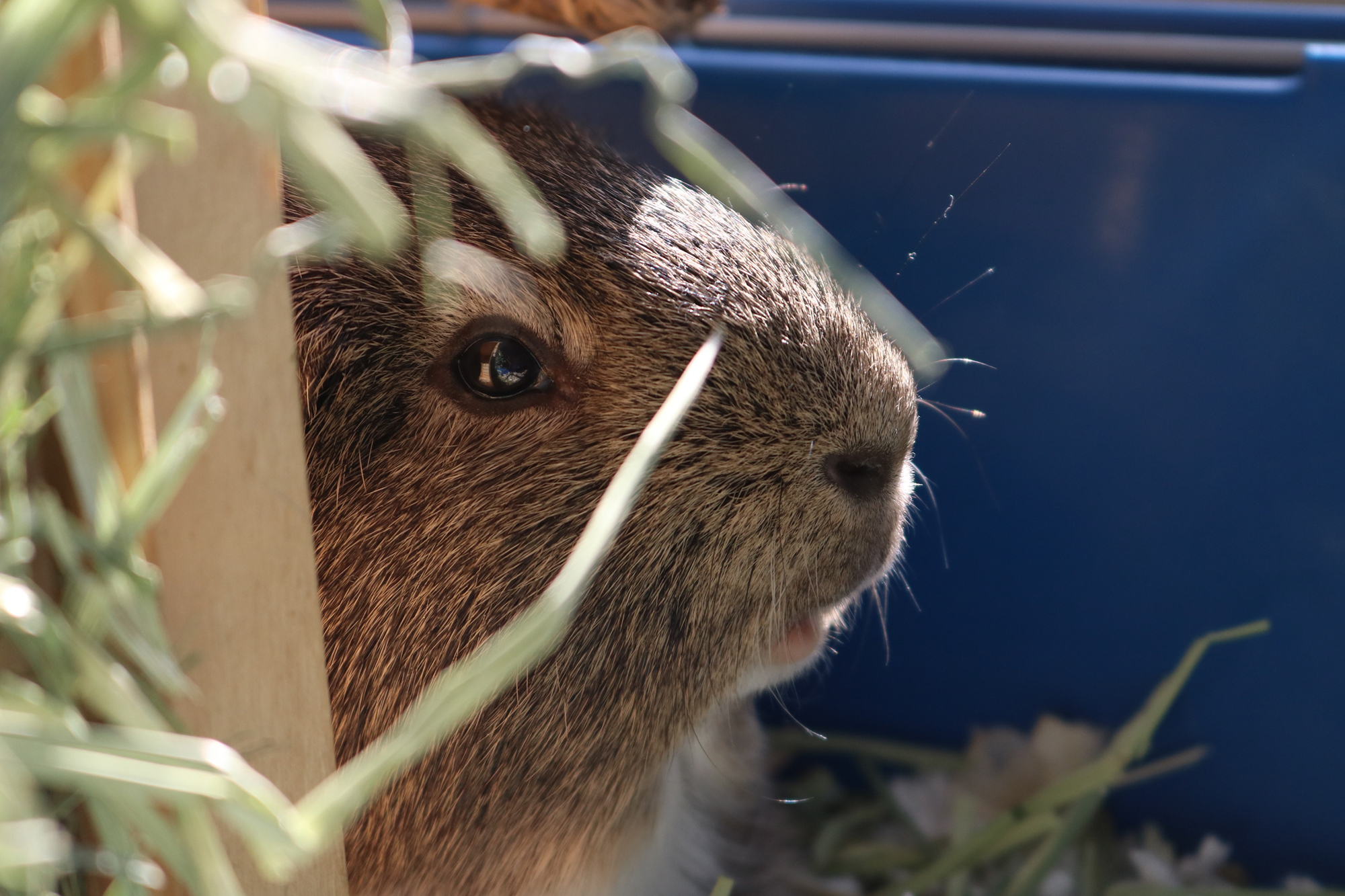 Follow your pets around for the day and practice taking shots with different shutter speeds and angles. Get down to their level and see the world through their eyes. Switch between different heights and distances to get a good variety of shots. Gain some insight into what your pets do every day through the lens of a camera.
[Quarantine Obsession: Bring the beach to your dinner table with these simple fish tacos]
Inanimate objects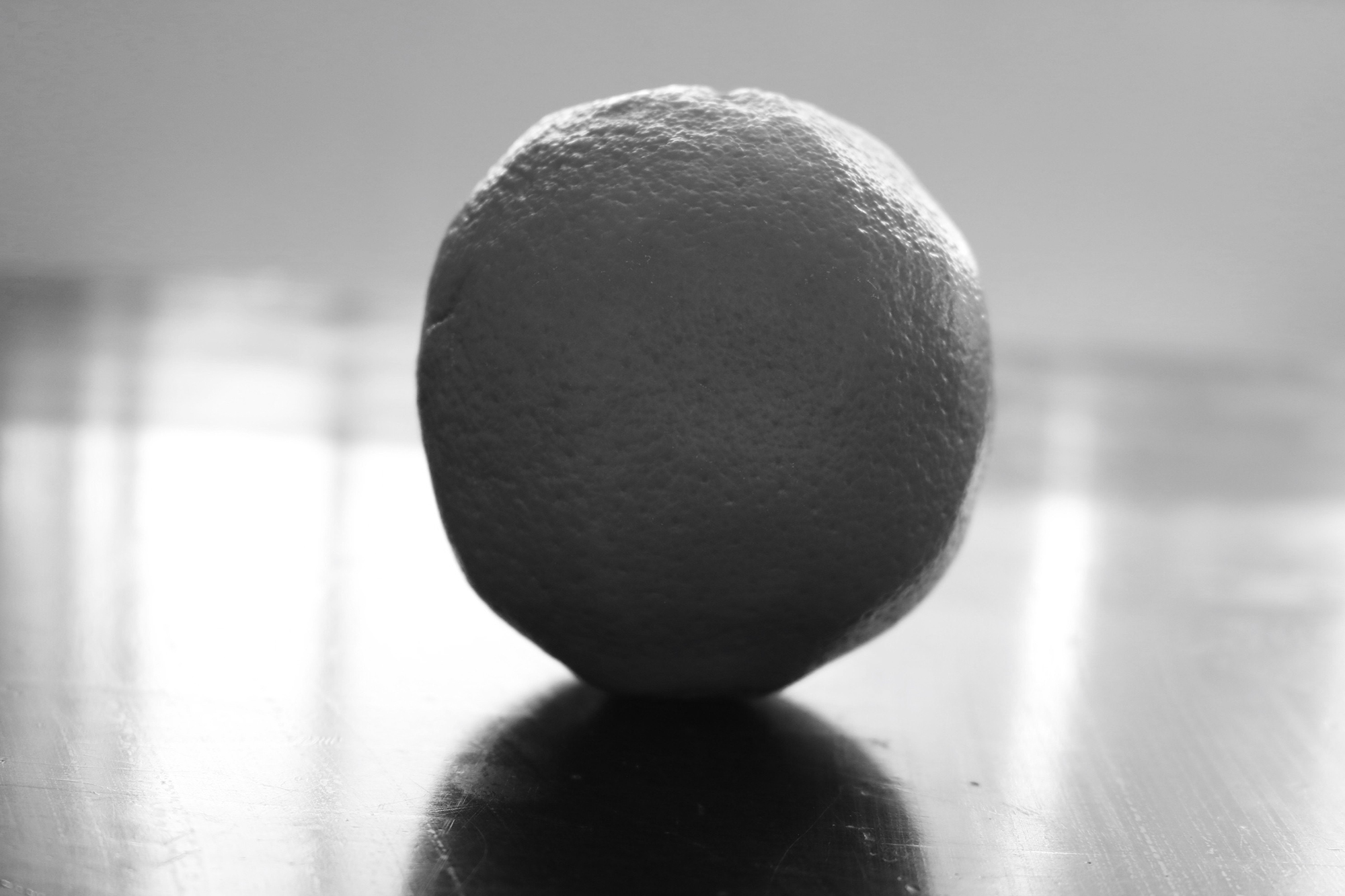 Still life photography was around long before quarantine, but now is a great opportunity to hone those skills. Choose an inanimate object and find some good lighting. Take photos of the object from a variety of different angles and distances. You can also give yourself a challenge and try to evoke an emotion with the object and setup you choose. Still life photos also look great in black and white, if you're looking for more creative ways to edit your photos.
Macros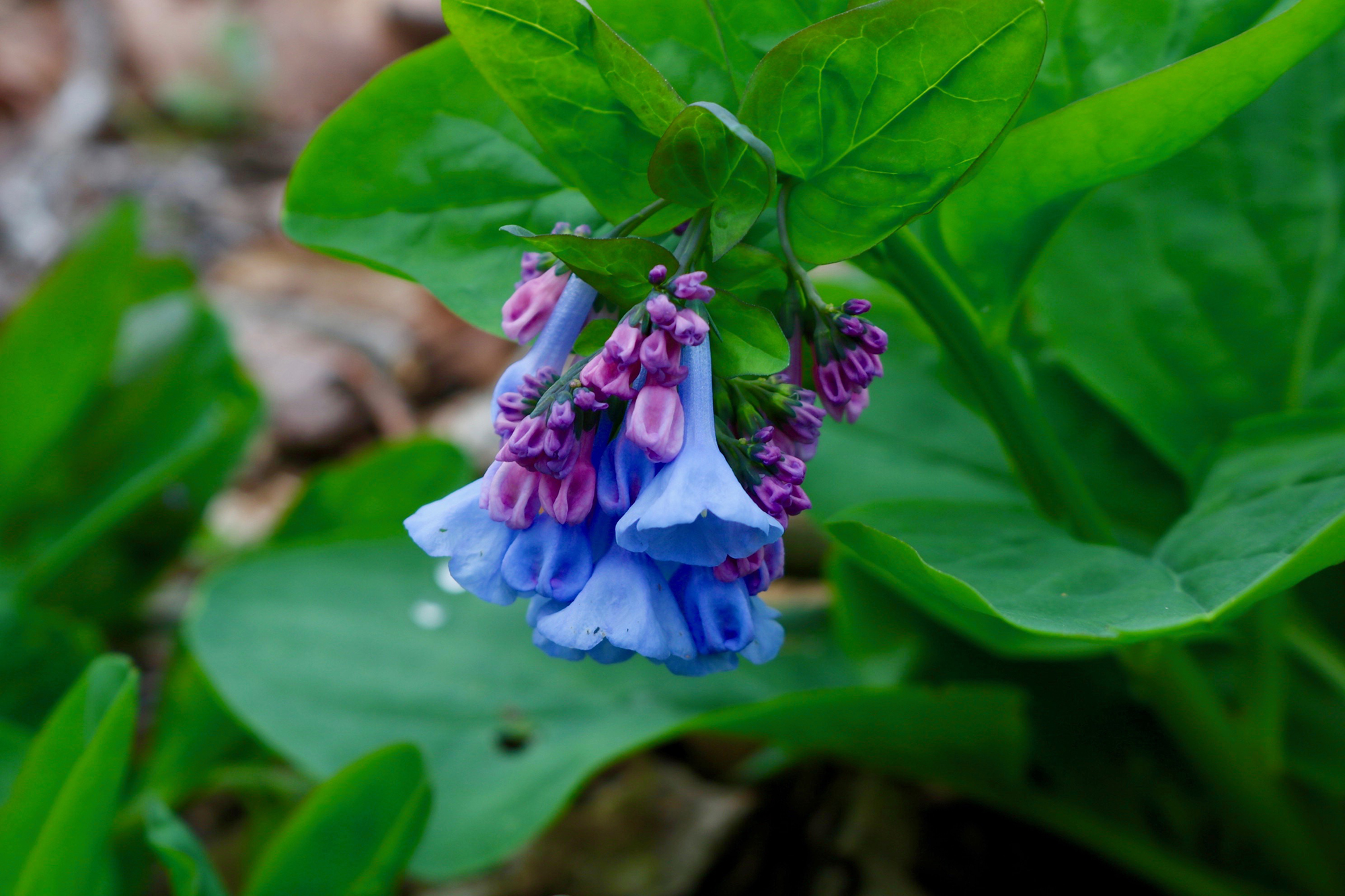 On your DSLR and on some iPhones there are special settings to take close-up pictures. This is another fun area of photography that will help you focus on the detail in objects. With the weather getting warmer, small flowers and the first buds of spring are great subjects for a macro lens or macro setting. 
Nature photography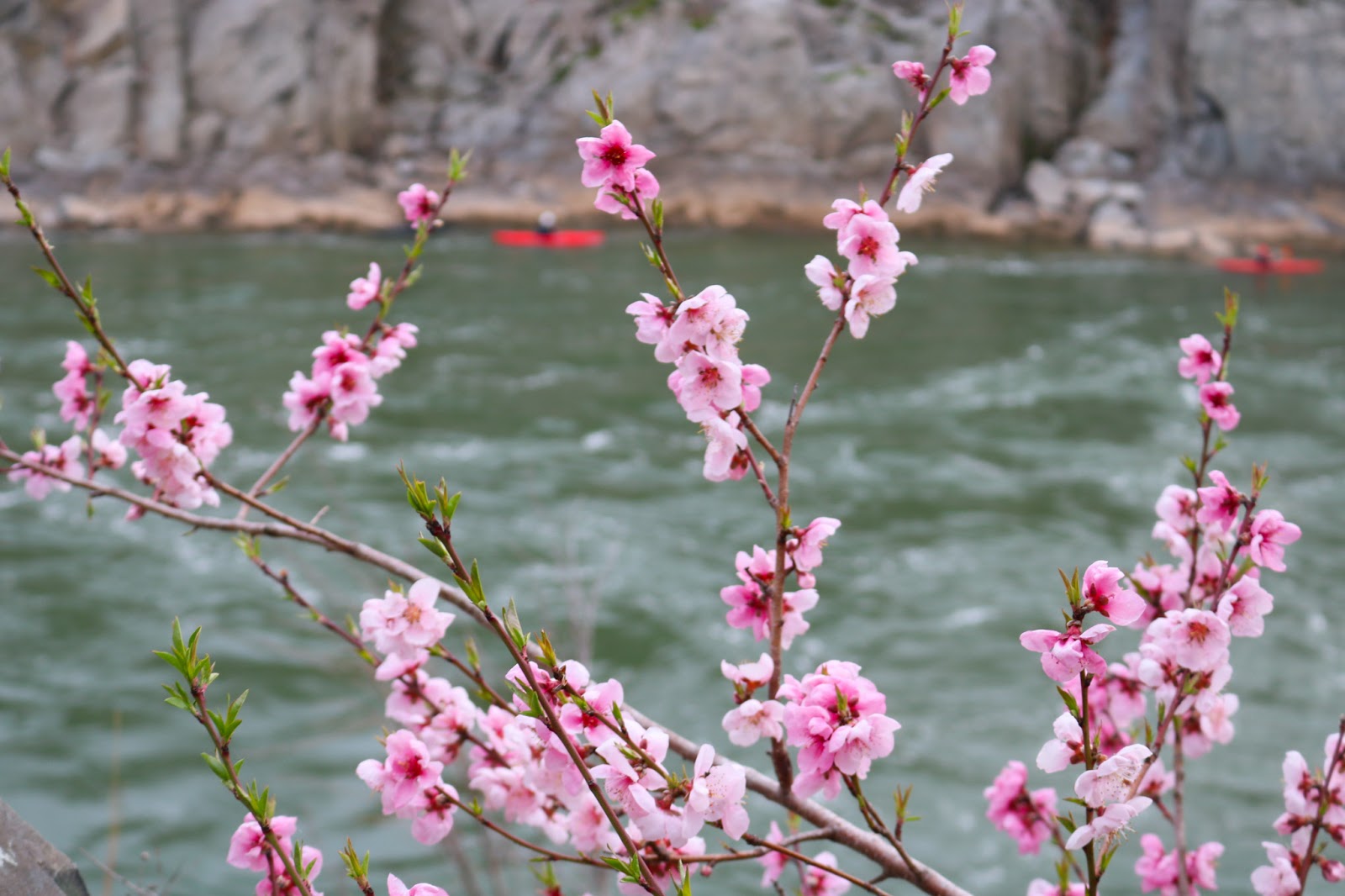 Bring your camera next time you take your daily walk or go hiking. Nature provides a wealth of subjects you can photograph. You can go with wider landscape photos, or focus on the plants and animals. Just remember to bring a cloth to clean your lenses and wear something you wouldn't mind getting muddy. 
[Listen to Grip, the rapper aiming for the throne and hitting the target]
Family or roommates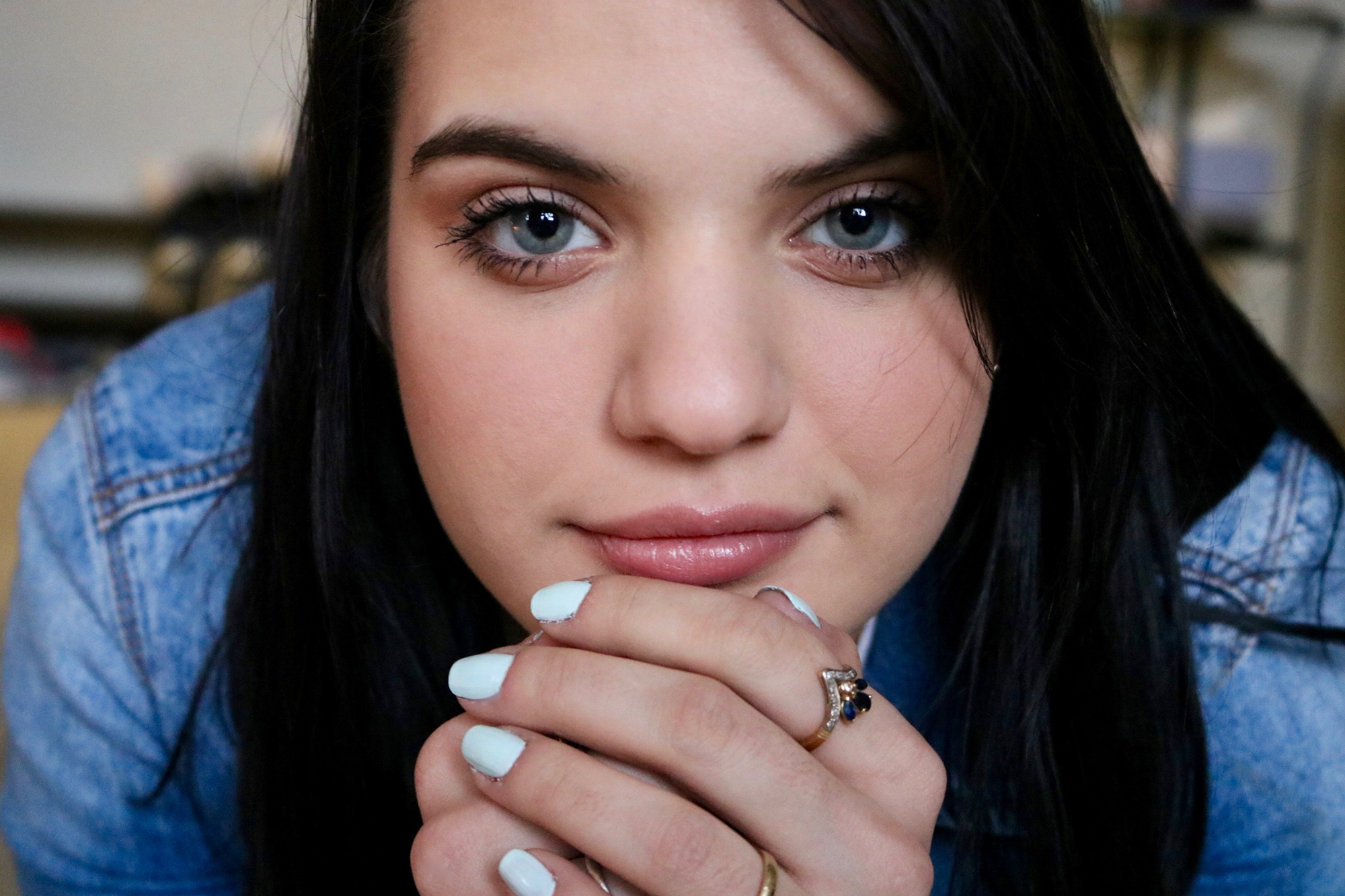 If your friends or family agree, taking portraits of another subject or documenting a friend in action is an even better way to get creative. Without the difficulty of setting up the camera and using the self-timer, you have even more freedom to explore different angles. 
Similar to self-portraits, make sure to choose a theme and experiment with different lighting, background and even outfit changes (depending on how willing your friends are to follow your directions). Some of my favorite themes when working with "models" are couples photoshoots, close-ups, color schemes, creative lighting and action photos. Maybe your friend or family member has a cool hobby you can document or perhaps you can use some of your lighting to get angelic or snow globe-themed pictures. 
LED lights and optical illusions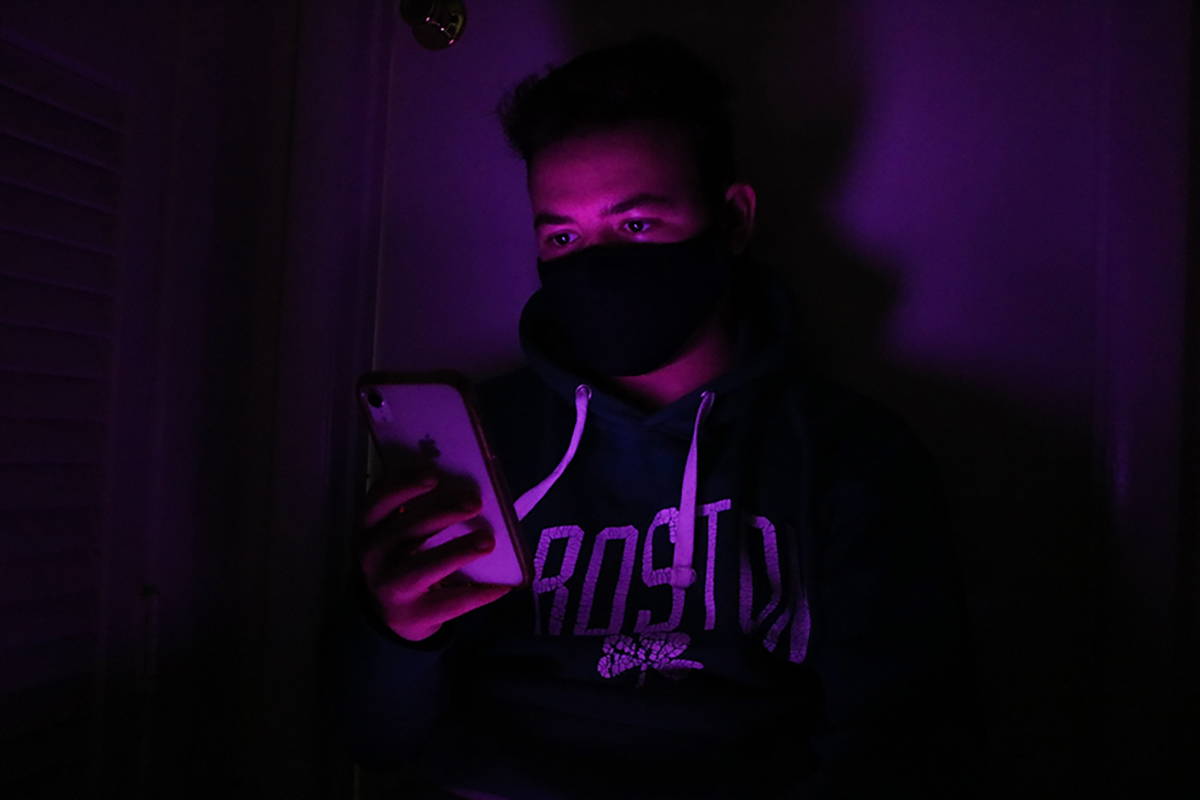 Experimenting with light is one area of photography I've heavily explored for the last few months. LED lights, neon signs, galaxy projectors and any other objects that light up can be useful. Using different solid colors on your phone screen to illuminate the subject in a dark room is another great way to use light that I recently discovered. When taking pictures with a subject, this can also allow for some interesting shadow play to explore. 
Food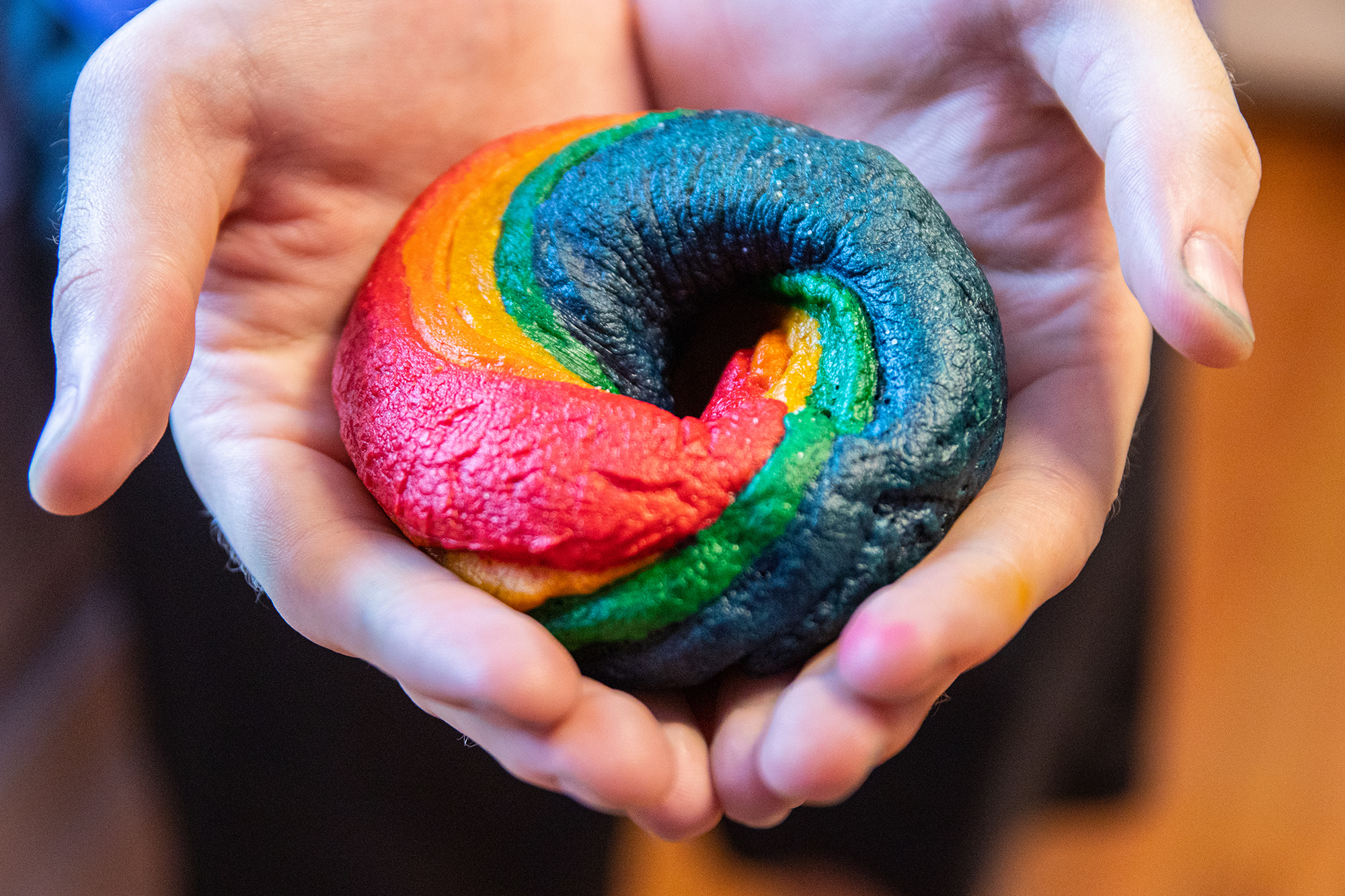 Baking and finding new foods to cook has been a popular activity during quarantine. You can use these hobbies for another great photoshoot opportunity. 
Set up your whipped coffee, freshly baked bread, fruit bowl or charcuterie board and take some artsy pictures by shooting straight down. You can even add props like a book or some flowers to spice it up. Play with the background by switching out different table cloths or take your food outside for great natural lighting.  
Mirrors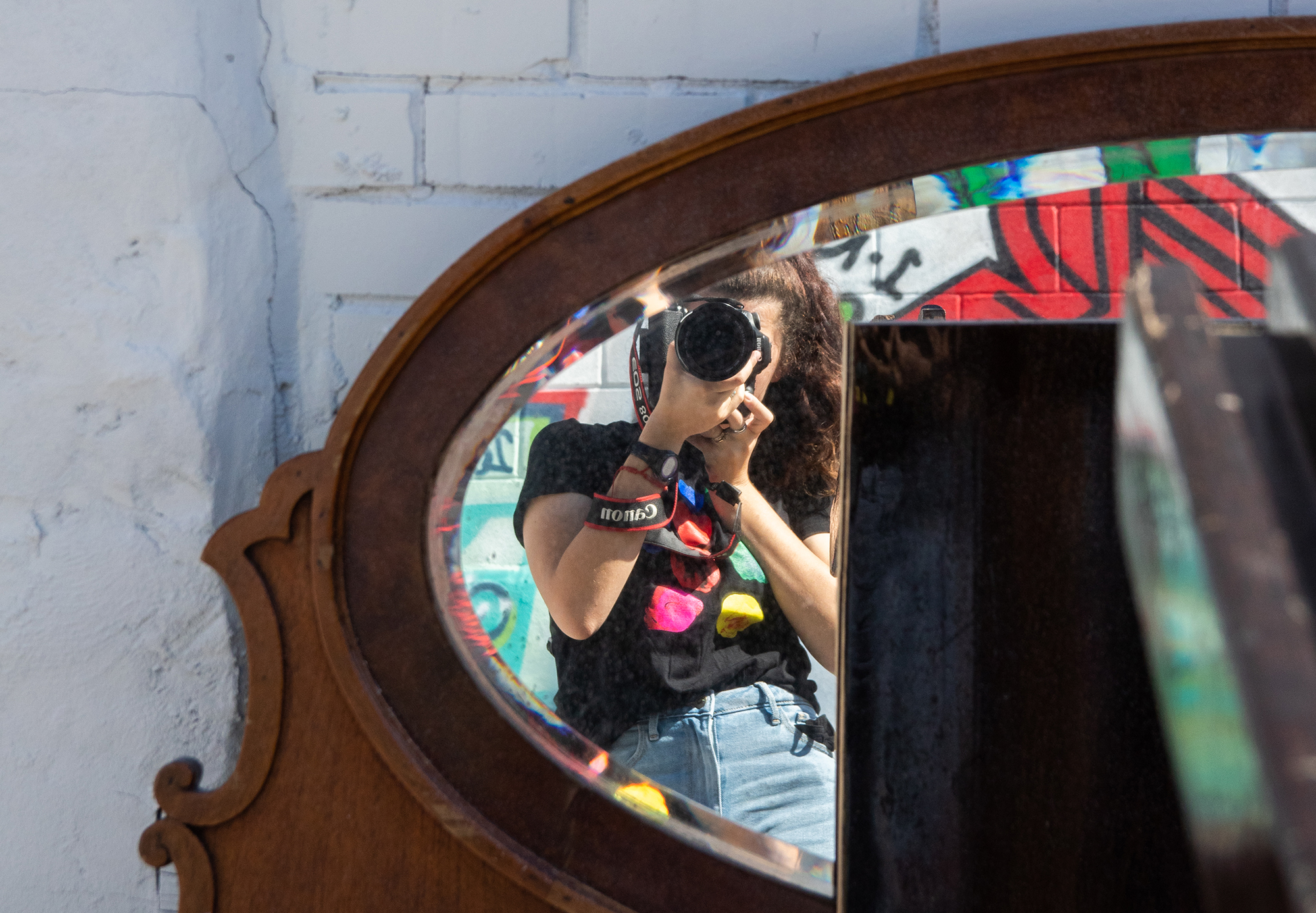 Mirrors can serve as a great tool to get unique shots of friends or yourself. Self-portraits can work with a self-timer and a lot of shifting around to find the perfect spot where the mirror does not reflect the camera but keeps your subject fully in frame. When I was first starting out, one of my favorite shots was capturing my friends or family as they did their makeup in a mirror. It allowed for a cool contrast where both the movements of the brush and the result in the mirror are visible. 
You can also take your mirror outside and lay it in the grass to hop on the trend of outdoor mirror selfies.
Disposables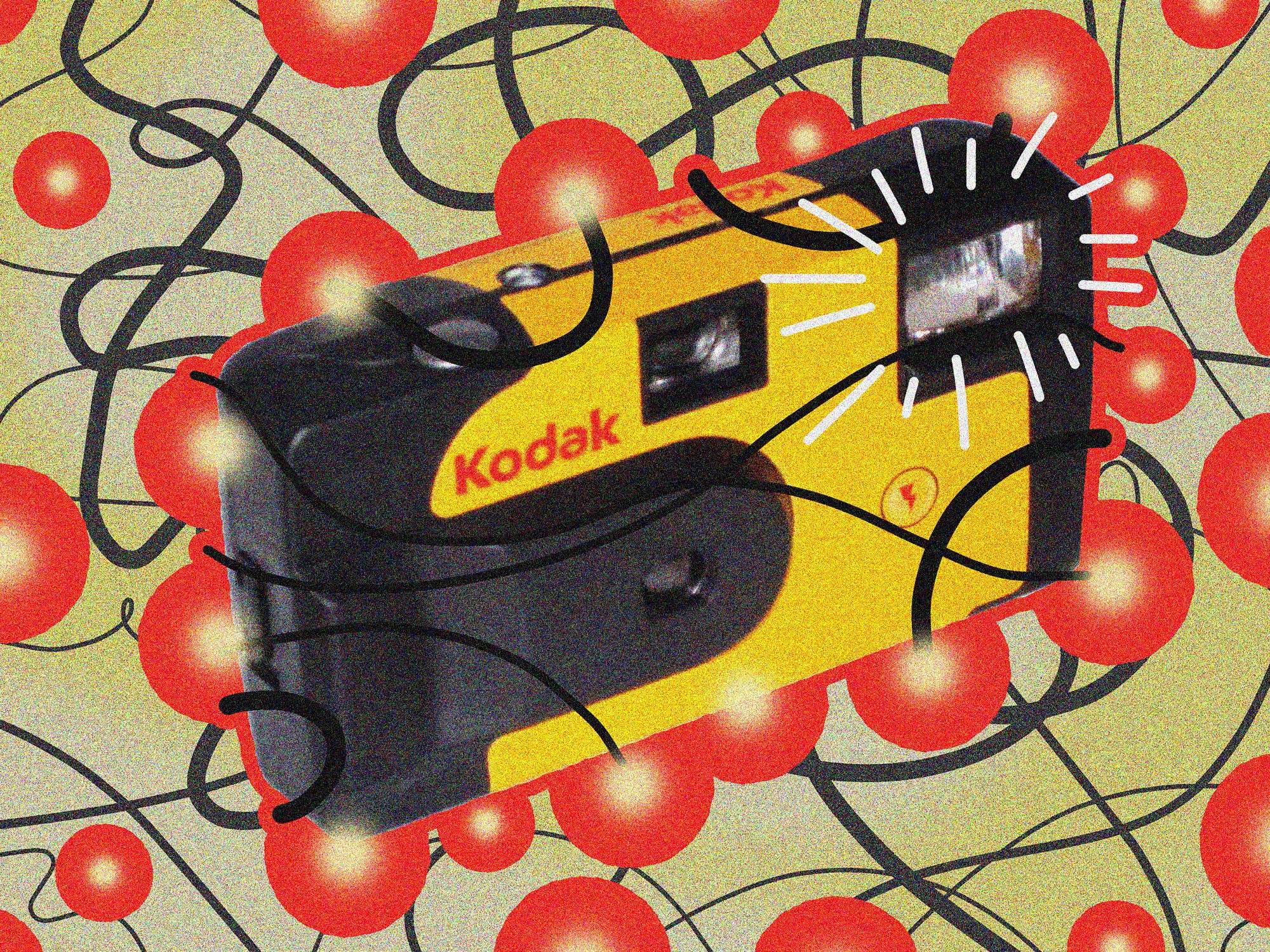 Disposable cameras have made a return — the '80s style photos already look artsy even if you're not trying. But if you want to take it to the next level, you can experiment with different outfits and backgrounds to fit the theme. There are also phone apps like HUJI which simulate analog camera effects if you don't want to pay for the disposable or wait for photos to be developed. 
Once you get into photography, you'll quickly realize this list is just the start of the photoshoots you can do, even if it's just you and your camera. There's beauty in everything, and taking the journey to explore photography will, at the least, show you that this is true. Despite being in quarantine, there is life happening all around us all the time, and one of the best ways to truly appreciate it is to document even the most generic items in your reach.