Elizabeth Massey was in her third year of graduate school at the University of Maryland's music school when she had her first daughter — but she had never seen any other students in her division raising any children.
Massey, a graduate student and teaching assistant, read up on parental accommodations online, but the answers varied by department. The school's ombuds officer recommended she become a grader — an option that wasn't even available to her, she said.
"To be on the other end of the phone and just feel totally rebuffed and unheard, it was really discouraging," Massey said.
Massey's experience isn't unique. Vague policy language and interpretations varying by department have prompted multiple students in the Graduate School Government and other organizations to work with the university to create an environment more accommodating for students who are also parents.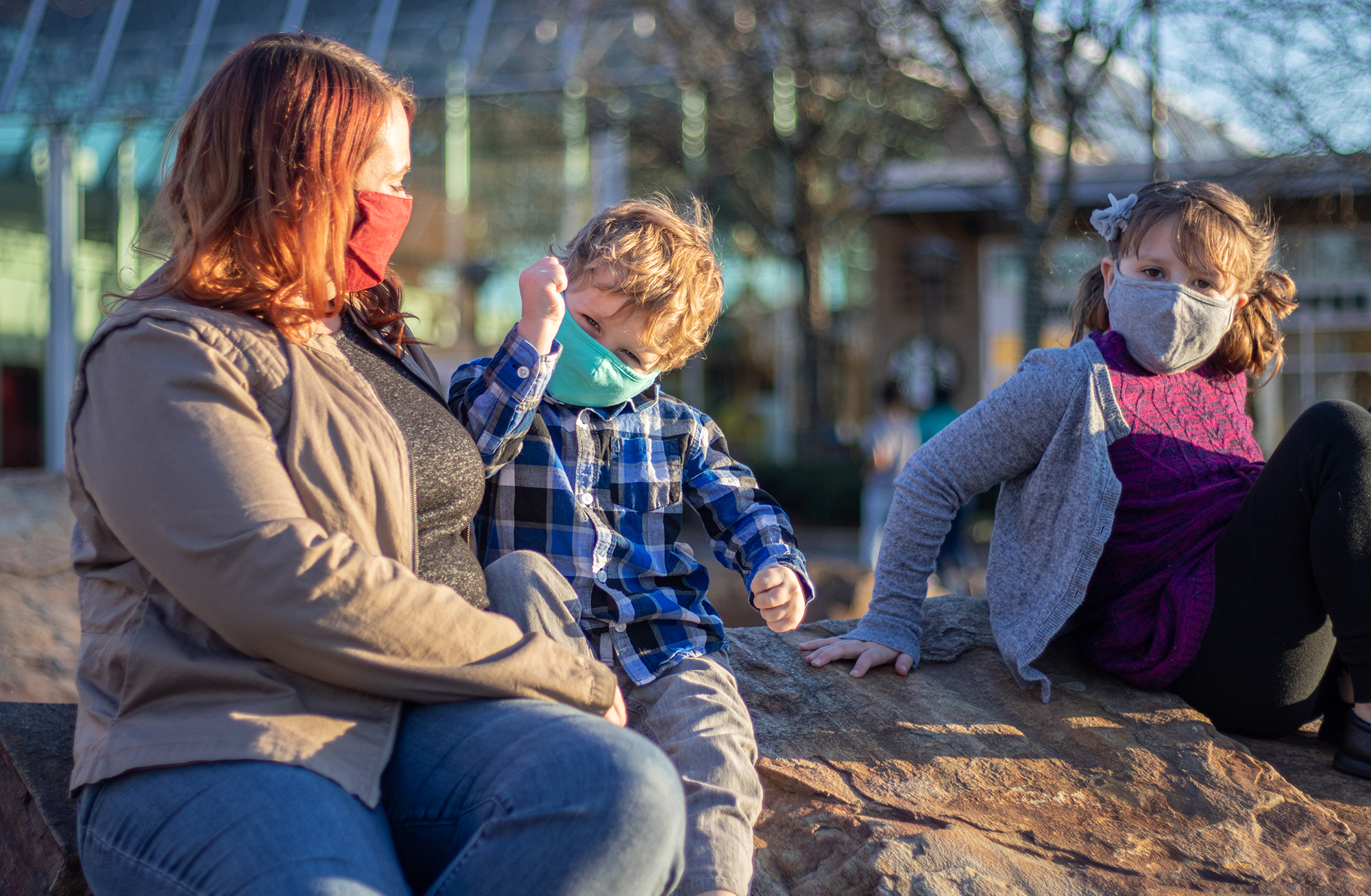 "We have a parents initiative that includes faculty members and graduate student parents," said single mother of two and GSG member Autumn Perkey. "When we really think about what diversity and inclusion means … I think parents also have a form of diversity that's unique."
The current set of parental accommodation guidelines has been modified over time, but it was first created around 2012 when similar guidelines were being made for faculty and staff at the university.
[Results from UMD undergraduate survey underline hardships students faced in the fall]
The general policy for graduate assistants is that they will be provided a guaranteed parental accommodation of six weeks. While the policy says the accommodation should be "reasonable and appropriate," it does not have further specifics on the nature of the accommodation. The graduate school recently updated these accommodations to include a clause requiring they be applied consistently and equitably within a unit.
These policies are vague for a reason, said Scott Roberts, the graduate school's assistant dean. With so many differences between departments and schools in the school, there's no way to encompass every possible situation.
"Each individual's situation comes with its own context. And it's a lot easier when we sit down and talk about that particular case in that context," Roberts said. "We want to create the flexibility for compassion and reasonable accommodations."
The goal of these accommodations was to make sure students could press pause on their graduate program and still have the funding to complete their degree, said Brooke Liu, associate dean of the graduate school. She and Roberts both emphasized that students should talk to the ombudsman if they feel they have been treated unfairly.
In the meantime, students like Massey say the vague guidelines do more harm than help.
Sofia Maurette, a fifth-year doctoral student in the Spanish and Portuguese languages and literatures program, is also the founder of an organization that provides advocacy and support for students at this university who have children.
Maurette has three children. She says it's hard to find information, which makes it challenging for students to know their rights and possible options when it comes to asking for parental accommodations.
[UMD grad school set to draft policy guiding students in switching advisers]
While Massey said she and her advisers were eventually able to come up with a plan that would allow her to work online and create a blueprint course on ELMS for the department before and after she gave birth. However, students often struggle to form a relationship with their advisers, she said, making navigating these situations difficult.
Massey said she felt lucky because she could talk to her brother, who is a lawyer. He helped her understand her situation and look over documents.
"Who else would I have called? Who does everyone else call if they're getting the same reaction that I did?" she said. "You shouldn't have to have a brother who's a lawyer to help you figure out this situation."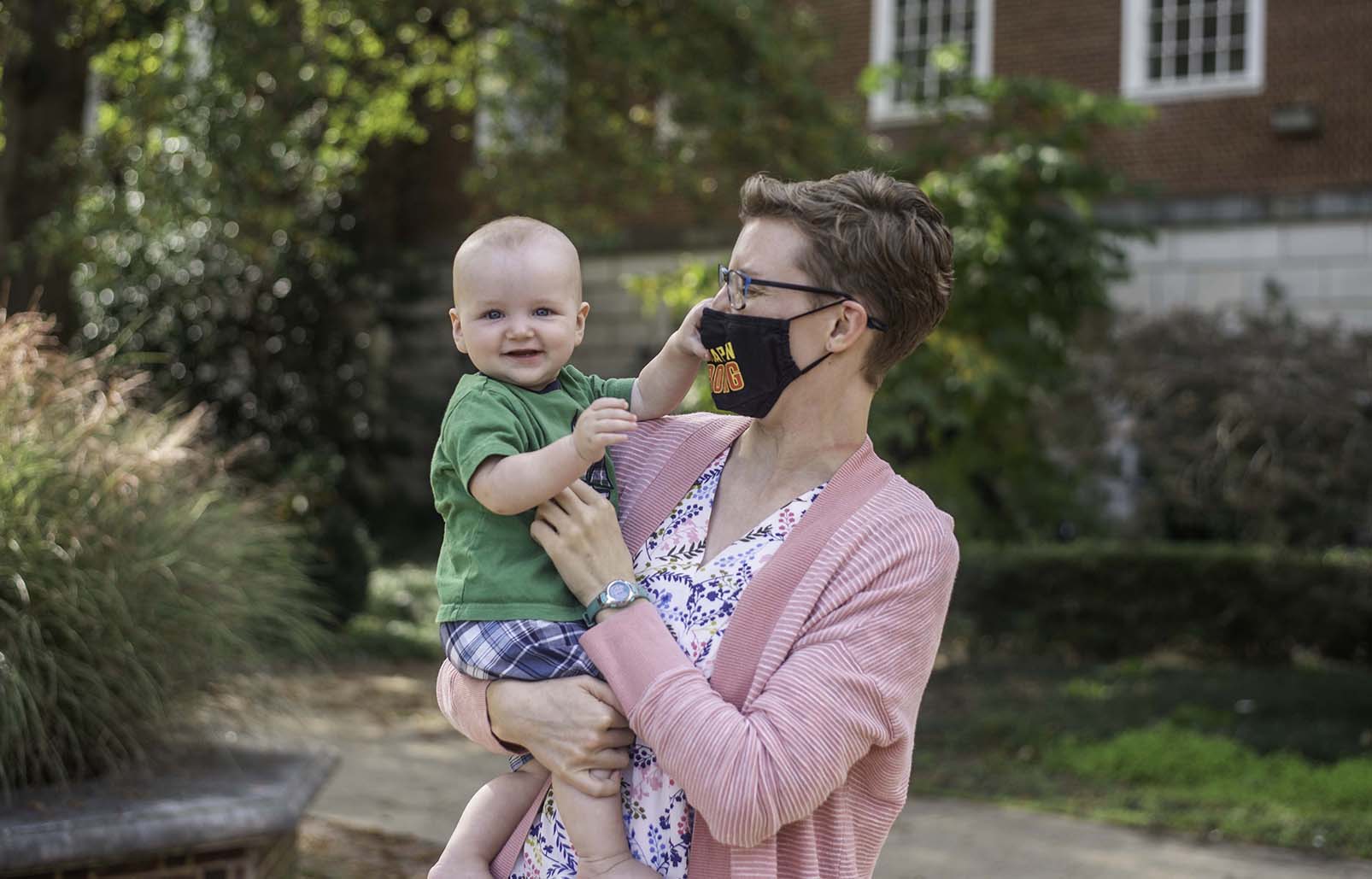 When Erin Sorenson, a doctoral student in the international education policy program, had her son in March, she was worried about how she would balance her work.
"I found out I was pregnant, and immediately I started thinking, 'How is this gonna fit into everything?'" Sorenson said.
Sorenson and her adviser worked together to keep her on track with her degree program and though she says she had an amazing support system at the university, she saw no standard policy for complications during birth or pregnancy.
Sorenson, Maurette and Massey all voiced these gaps in policy need to be filled so there's a standard across the graduate school.
"What happens if there's complications? What happens if my son was born early and had to be in the NICU for three months?" Sorenson asked. "What if something happens and my son is sick?"
CORRECTION: Due to an editing error, a previous version of a photo caption in this article misspelled Autumn Perkey's last name. It has been updated.