This year, Thanksgiving will look a bit different than in the past. The Centers for Disease Control and Prevention recommends celebrating only with members of your immediate household, and the University of Maryland's has told students that if they travel over break, they cannot return to the campus.  
However, this doesn't mean we can't still find ways to celebrate. Even if you're not visiting family, you can cook your own Thanksgiving spread or host a small potluck with friends in your bubble. No matter how you plan to spend the holiday, a few cocktails (if you're 21 or over) will ensure that you're in a festive mood and ready to scarf down as much turkey and mashed potatoes as your stomach will allow. 
I've compiled a list of recipes for delicious, holiday-themed beverages that are easy and fun to make. My favorite is the peppermint mudslide, but I recommend trying them all to determine your go-to winter drink for years to come.
Caramel Apple/Cinnamon Apple
Ingredients:
8 ounces apple cider

2 ounces cinnamon whiskey or caramel vodka  
Directions: 
These drinks are the simplest to make, but they still taste amazing. Fill your glass with ice, pour in the liquor, top it off with apple cider and stir to combine. If you prefer warm cider, microwave your drink for three to four minutes before adding the liquor. Either way, you can lift the spirits of everyone at your gathering in just minutes with these delicious apple beverages.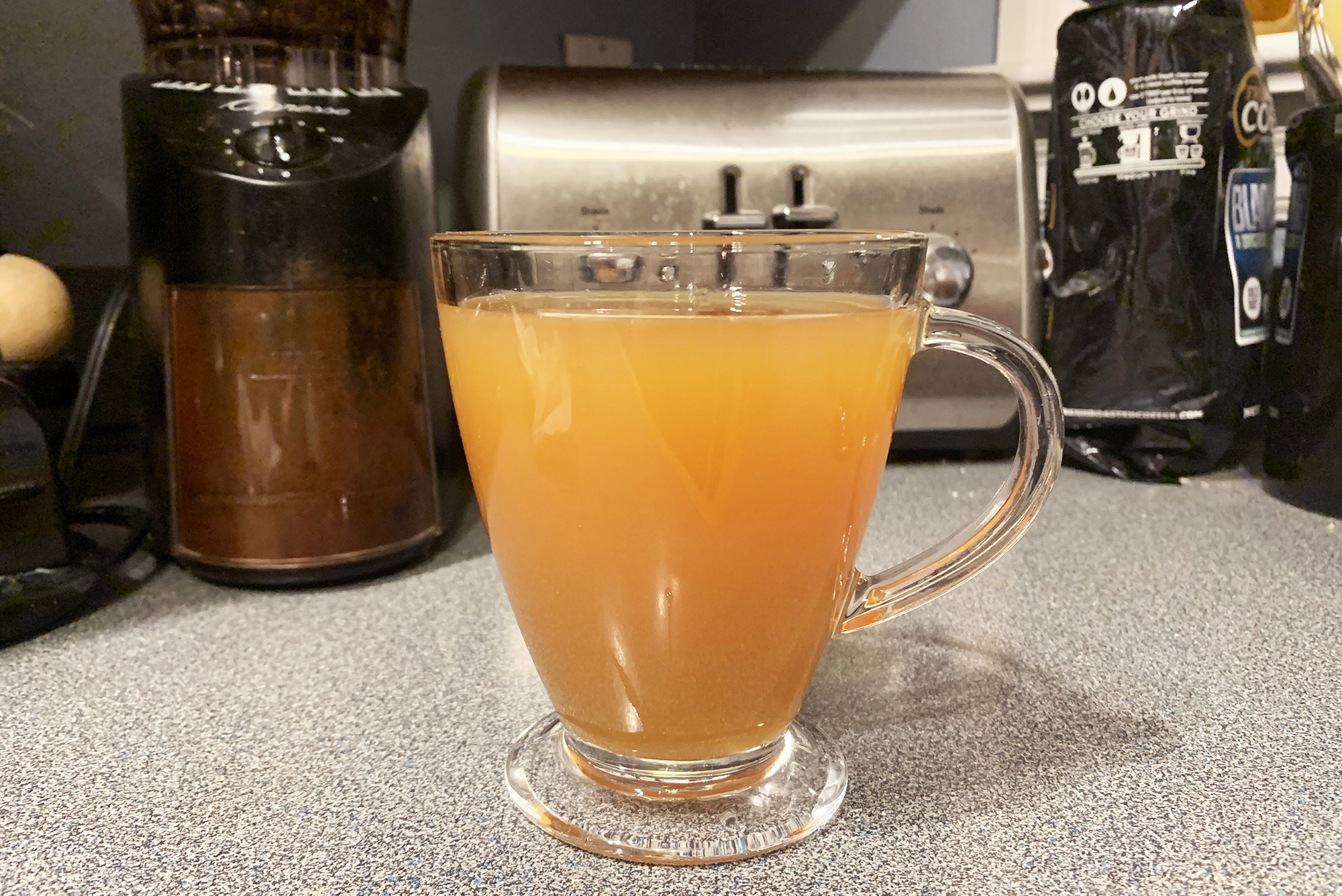 [Hasan Minhaj chatted with UMD students in toned-down virtual Homecoming Comedy Show]
Peppermint Mudslide
Ingredients:
2 ounces chocolate milk

2 ounces chocolate liqueur 

1 ounce peppermint vodka 

Chocolate syrup 

Whipped cream
Directions: 
Start by drizzling chocolate syrup all over the inside of your glass. It doesn't have to be fancy, since the chocolate will mix in with the drink. Next, add ice, the chocolate liqueur, vodka and chocolate milk, and stir to combine. Top with whipped cream — I used peppermint-flavored whipped cream I found at Lidl — and voila! It's like a peppermint latte from Starbucks that can get you drunk. What's not to love?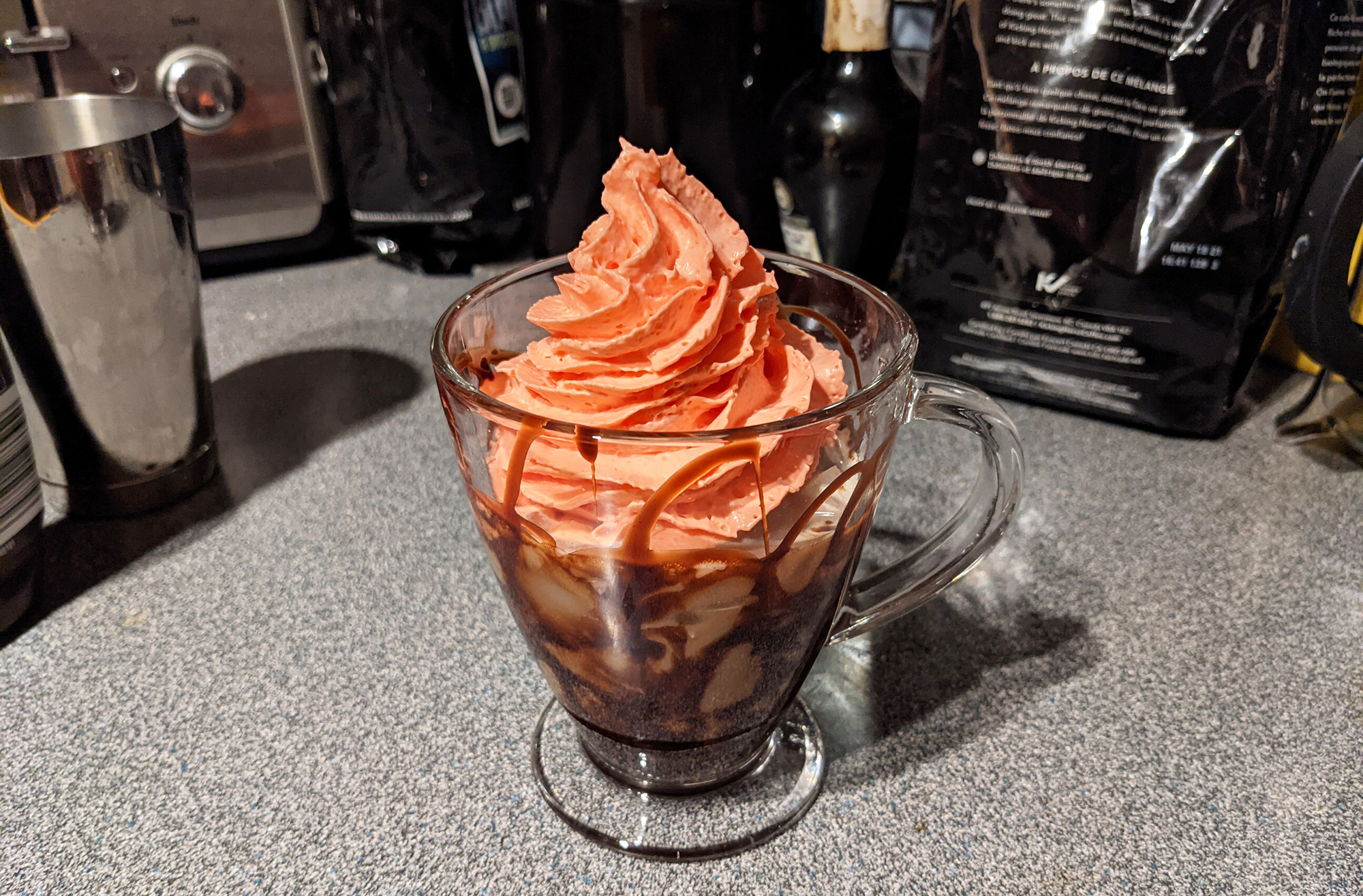 Cranberry Whiskey Sour
Ingredients:
1.5 ounces whiskey

0.75 ounce lemon juice

3.5 ounces cranberry sauce

0.5 cup simple syrup (you'll need 0.5 cup water and 0.5 cup granulated white sugar to make the syrup)
Directions: 
This recipe requires simple syrup, which is pretty easy to make. Just add your granulated sugar and water to a pot and bring it to a boil. Allow it to cool, then combine the whiskey, lemon juice, cranberry sauce, syrup and ice in your glass, making sure to stir until the cranberries are liquefied. This drink is somewhere between a cocktail and a smoothie, so make sure you don't fill up on these before Thanksgiving dinner.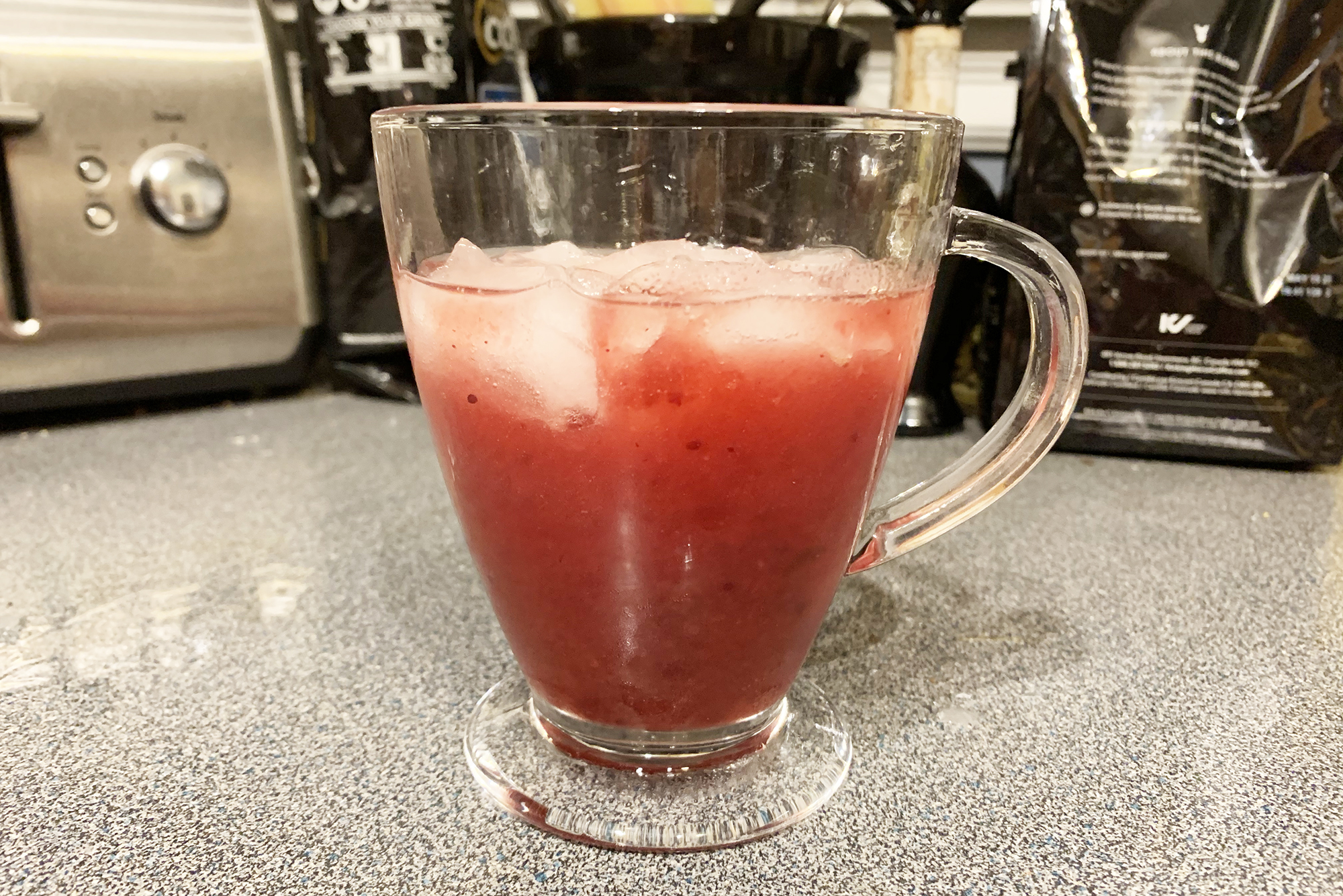 Pumpkin Spice White Russian 
Ingredients:
3 ounces pumpkin spice coffee creamer

0.75 ounce Kahlua (coffee liqueur)

1.5 ounces vodka 

Pumpkin pie spice and sugar to line rim (optional) 
Directions: 
If you want your white Russian to be just a bit yummier, dip the top of your glass in water and cover the rim with a mixture of pumpkin pie spice and sugar. Add ice to your glass, then stir in your coffee creamer, Kahlua and vodka. This drink is perfect for those who want to feel like a festive version of "The Dude" from The Big Lebowski.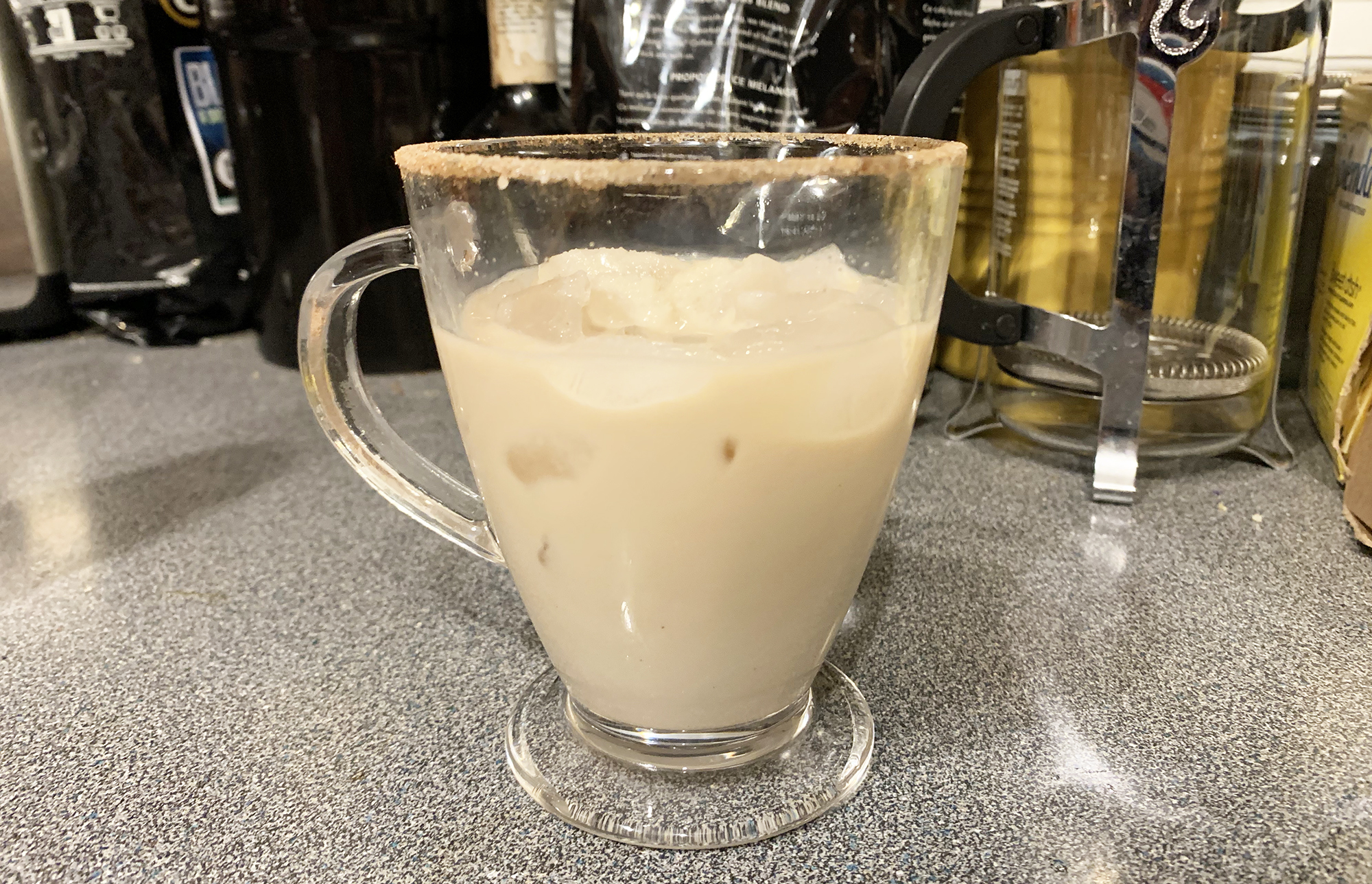 [Review: Paris Jackson's debut album does both too much and not enough]
Maple Eggnog
Ingredients:
8 ounces eggnog (or dairy-free alternative)

1.5 ounces whiskey 

1.5 ounces maple syrup

Cinnamon stick (optional)
Directions: 
Eggnog is a classic holiday drink, and adding maple flavor makes it feel all the more merry. Stir together ice, eggnog, whiskey and maple syrup in your glass until everything is combined. Garnish with a cinnamon stick for added flavor. If you have siblings or friends who aren't 21, skip the whiskey for a great "mocktail" option.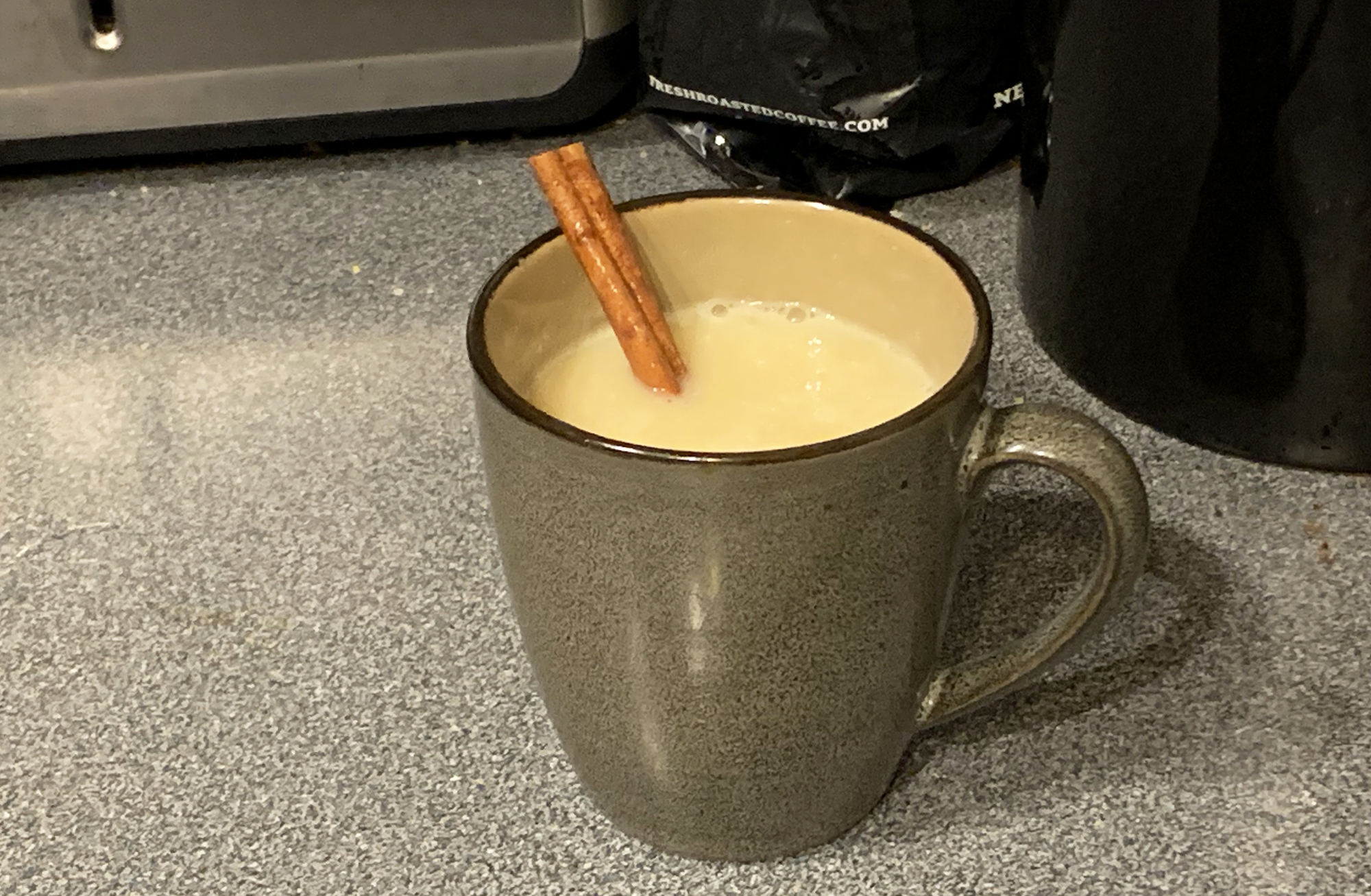 Cranberry Mulled Wine
Ingredients:
1.5-liter bottle of Cabernet Sauvignon (or any other red wine)

1 bottle of cranberry juice

2 oranges

0.5 cup brown sugar

1.5 tablespoons cinnamon

1 tablespoon ground cloves

1 teaspoon nutmeg
Directions: 
This drink is the most time-consuming, but the final product is warm and delicious. Begin by removing the orange peels, saving one to add to the mixture. Juice both oranges into a large pot and remove any seeds. Next, add the wine, cranberry juice, brown sugar, spices and orange peel. Heat the mixture until it begins to steam, then let it simmer for 30 minutes. Once it is cool enough to drink, you can dunk your glass into the pot and enjoy!