By Elisa Posner and Elie Kern
For The Diamondback
University of Maryland senior Sara Edelman awoke to the sound of her walls vibrating. A jackhammer drilled below her College Park Towers apartment, shaking her bedroom wall. She rolled over and checked the time on her phone: 7 a.m.
"I've never heard such a horrible sound in my life," said Edelman, a history and psychology major.
With daily COVID-19 cases reaching record highs in the United States, college students are still confined to their residencies, with many taking a majority of their classes online.
Construction in and around College Park Towers and South Campus Commons has distracted Edelman and others from internship interviews, studying and sleeping through the night.
According to College Park's noise policy, residents cannot "generate loud or raucous sound" on their property so they don't cause "unreasonable annoyance or disturbance to others living or located nearby."
A city ordinance says construction on private property can begin at 7 a.m. on weekdays, but College Park Towers residents claim they've heard the construction before the legal time, once as early as 5 a.m.
On Oct. 13, College Park Towers building staff hung notices around one of the buildings to warn residents about the upcoming construction. The notices told students to "make other arrangements to minimize the disturbances."
But because of COVID-19, Edelman said she had nowhere else to go.
[Seek support, practice acceptance: Mental health tips from UMD's newest students]
Frustrated, she posted a petition on Change.org to stop the early morning construction. It has 35 signatures so far.
"Why is a notice on my door telling me that it's going to happen and that we should make other arrangements? How does that compensate for what we're going through?" she said. "It's not like you can just go and find somewhere else to live."
Kenneth Gibbs, a building manager at College Park Towers, said the signs went up at least seven days before construction to give residents time to make other plans. He understands it's difficult for students to leave, he said, but a sewage problem in the building necessitated jackhammering to reach the underground sewer line.
"If we didn't do the work then, then you're going to have a sewage backup. Then you have no way of using your bathroom or kitchen," Gibbs said.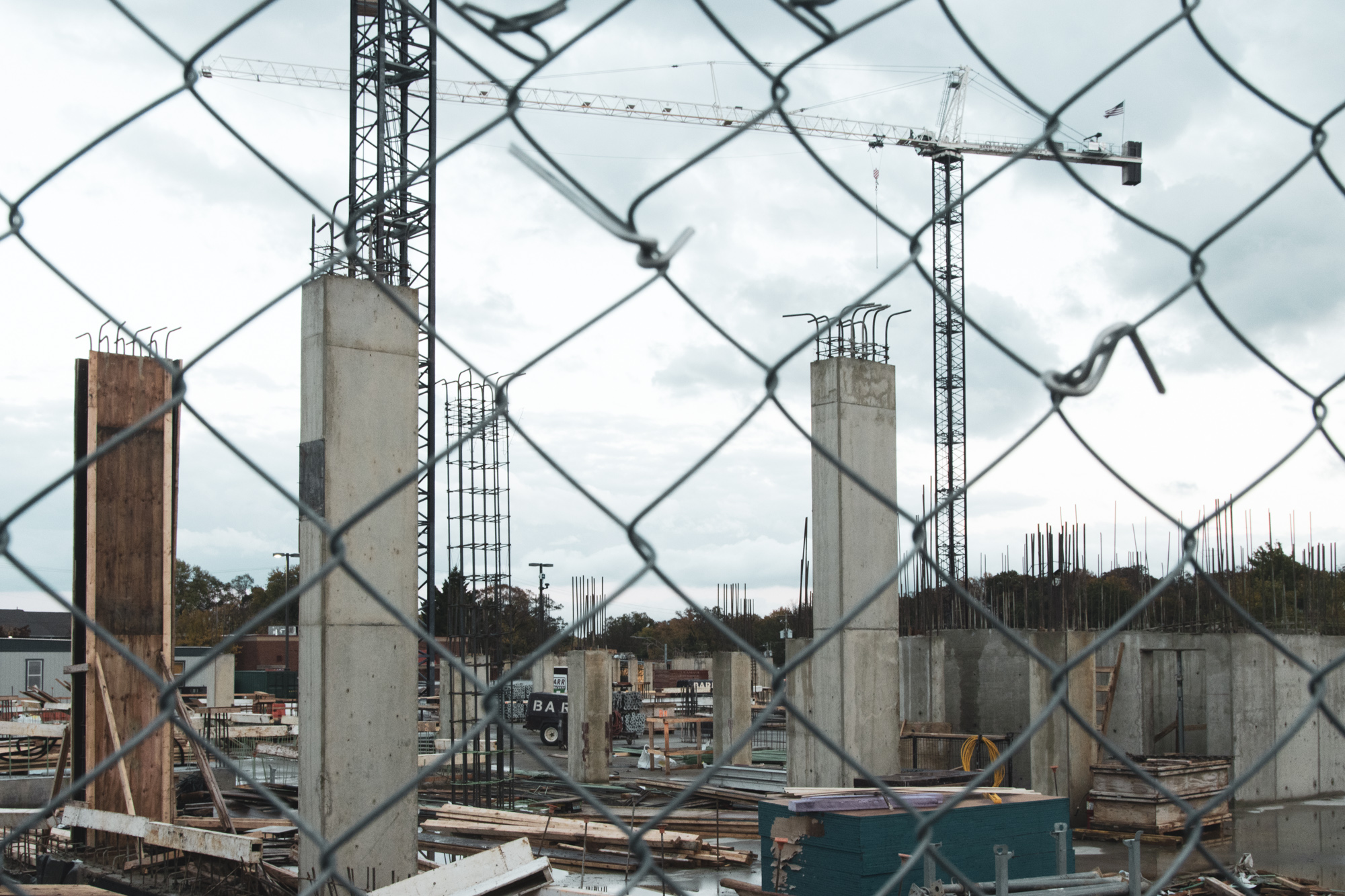 College Park Towers has two parallel buildings: one along Knox Road, a winding street that intersects with Route 1, and another that faces Hartwick Road.
Across from the Hartwick side of the buildings is another construction project, which aims to create a housing complex for university students.
This construction also began in the early morning and disturbed another student, Sam Rosen, a senior public policy major. Rosen's apartment faces the construction.
On Oct. 15, in the middle of taking an online midterm from his apartment, Rosen heard the jackhammering.
"I'm really happy there's a lot of people working here, we need to get people back to work," he said. "But at the same time, it's just grossly unfair to the rest of us."
In a college town, Rosen said, 7 a.m. is too early for loud noise.
"A lot of us are up late doing work," Rosen said. "Sometimes I have to stop my work during the day because of the construction until they leave."
Adam Rosenbaum, a junior computer science and finance major, is the student liaison to the College Park City Council. He reached out to the council this week to discuss student concerns about the construction.
[College Park City Council discusses details for new parking permit system in work session]
"If it wasn't for COVID, I could go to McKeldin. I'd go somewhere else," Rosenbaum said. "But because of the situation that we're in, it's just such a strange environment that people don't really have anywhere else to go."
Rosenbaum said he understands construction may be necessary but thinks management should also understand the construction's effect on its residents.
He says that students and management should communicate more to compromise.
"I think the only real way to help people is to create some alternative spaces for them to go to study and work in a safe way," he said.
The council told Rosenbaum that change from the city is unlikely to occur until those who believe the code is being violated file formal complaints.
While many students have complained about construction noises to one another, Ryna Quinones, College Park communications and events manager, said the city has not received calls to their hotline about the issue.
"The city actually encourages all our residents to file any noise complaints to the city's department of public services and also to the city's 24/7 hotline," she said.
If residents want to change the 7 a.m. rule, Quinones said they can reach out to their district's city council members.