Last week, before visiting a section of an orientation course meant to introduce new students to the University of Maryland, university archivist Lae'l Hughes-Watkins reviewed the slides that had been shown to educate the class about the school's history.
She noticed a few key omissions.
"There was no discussion about [Charles Benedict] Calvert owning slaves," she said. "How can we talk about the beginning of the institution and talk about our history as a university and not mention that one of our founders was a slaveholder?" 
Calvert wasn't the only person involved with the university's founding who had ties to slavery. Out of the first 24 university trustees, at least 16 held nearly 400 enslaved people collectively. And, although the flagship institution of Maryland was founded in 1856, it would take 95 years until a Black person was allowed to enroll.
Hughes-Watkins says it's vital for the campus community to confront the ongoing legacy of slavery at this university — as well as the ongoing legacy of slavery in Maryland. And as co-chair of the school's new 1856 Project, Hughes-Watkins will be working to help students, faculty and staff members do just that.
University President Darryll Pines announced the project's creation in September, after a summer of protests sparked a nationwide reckoning over systemic racism and injustice. The project's start marked the university's introduction into Universities Studying Slavery, an international consortium of colleges and universities encouraging their campuses to think about their connections to slavery and the slave trade, while addressing historical and contemporary issues surrounding race and inequality in higher education.
At this university, Hughes-Watkins and the project's other co-chair — Joni Floyd, libraries curator for Maryland and Historical Collections — hope to educate students, faculty and staff on how this university is embedded in the history of slavery and help people think more critically about racial injustice in other communities, institutions and organizations.
Hughes-Watkins anticipates that uncomfortable conversations about race are on the horizon, but she feels that people will be better after having them.
[Abortion case tried in Greenbelt marks first in Supreme Court since RBG's death]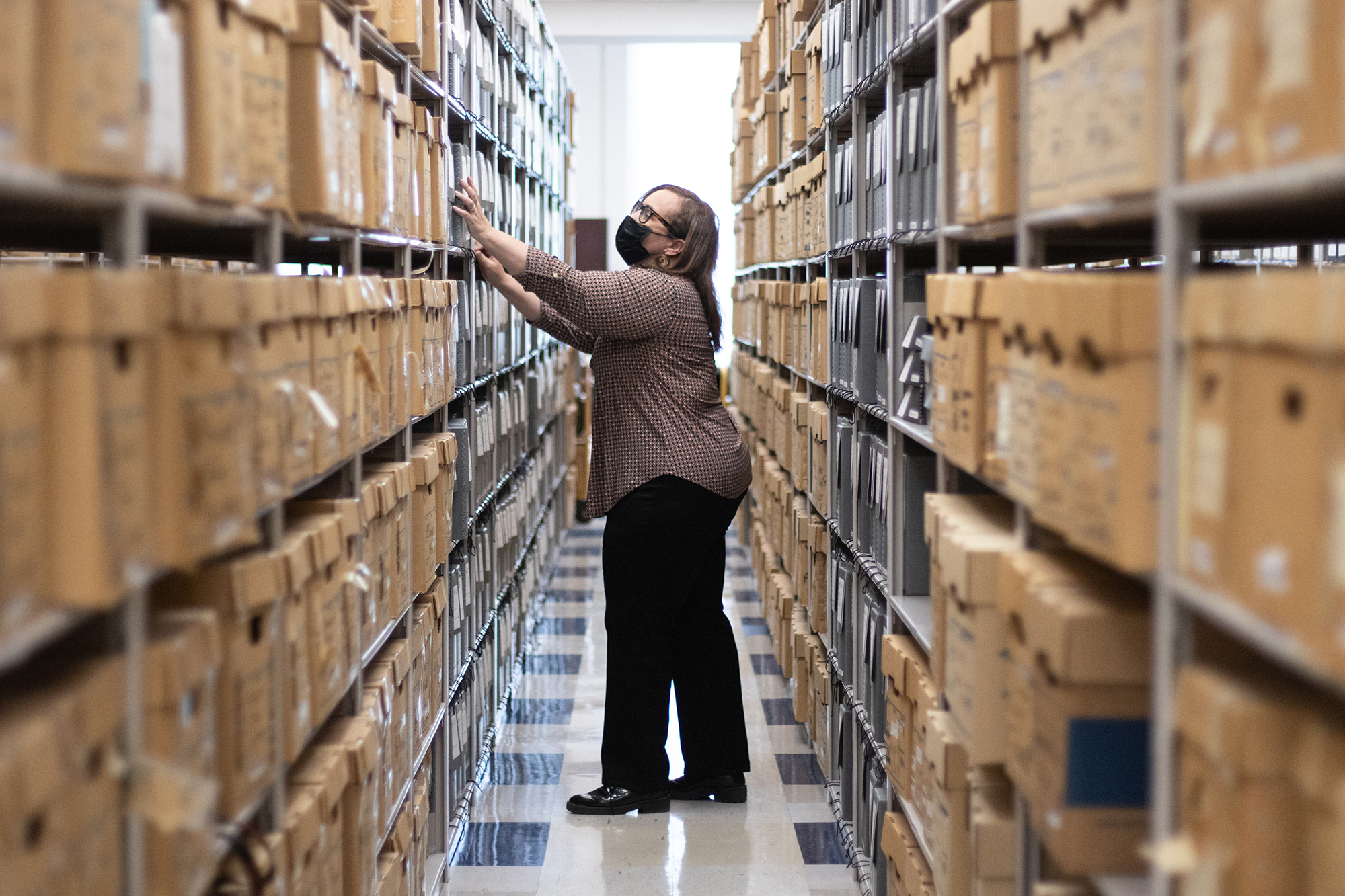 The only way past this discomfort is through it, Floyd said. She added that the project's work could make people feel more comfortable talking about race and thus contribute to ending systemic injustice at this university.
"If we can have as many voices and historically grounded information, having this conversation … is going to be less uncomfortable and hopefully lead to next steps of addressing the elements that caused the injustice to begin with," Floyd said. 
Currently, the project's advisory committee — which includes university administrators and faculty members from departments across the campus — is in the planning stage.
Participating faculty and staff are considering how to introduce different audiences to the university's history, said history professor Christopher Bonner, the project's communications subcommittee co-chair.
"We're talking together about what we envision as feasible and beneficial goals," Bonner said. "One of the things that we want to do is sort of bring together our expertise and use it to serve the university more generally."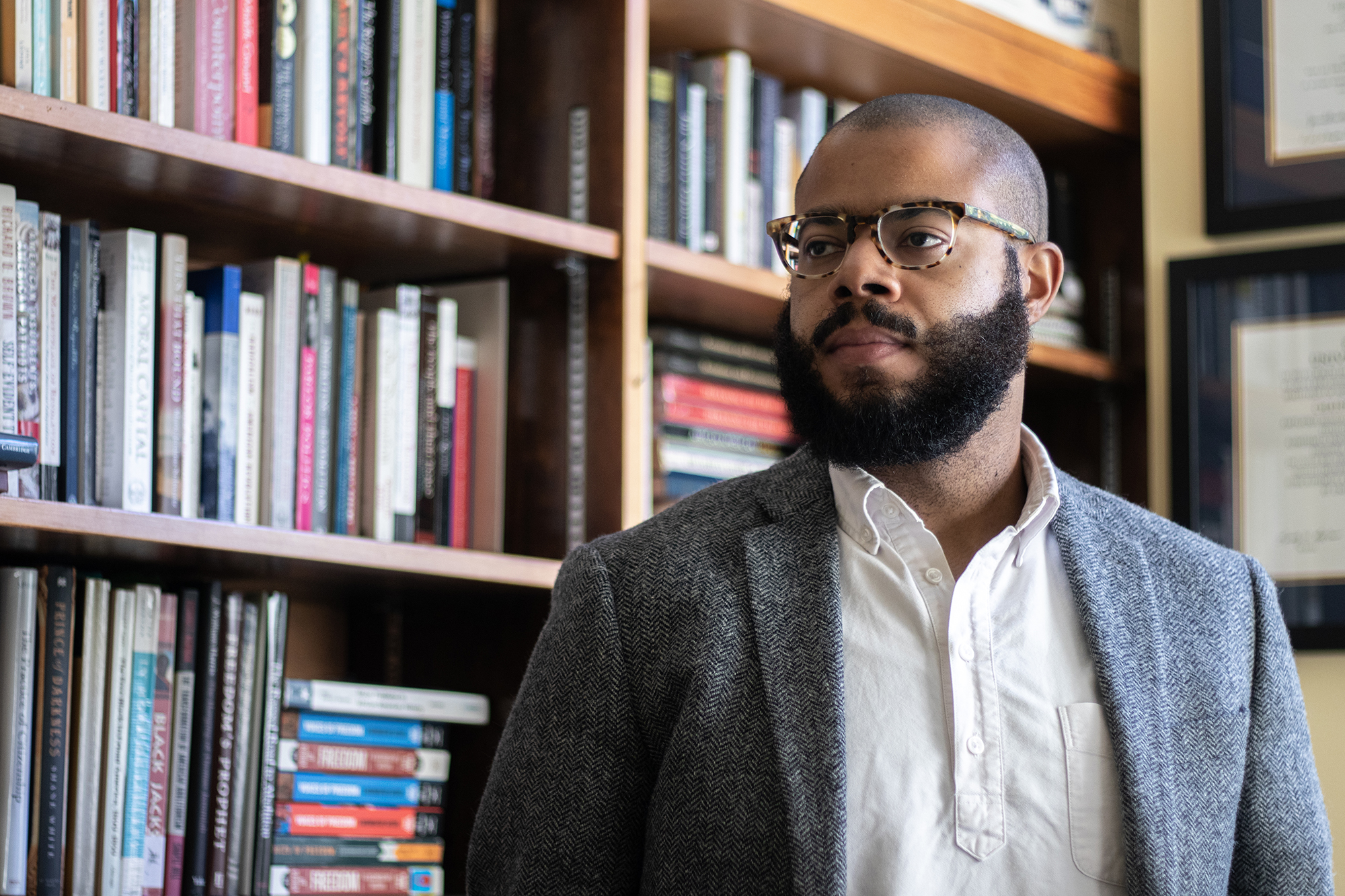 [UMD students confident in high turnout among college voters]
There will also be a place for student participation and voices in the future, Floyd said. For now, she recommends students explore the university and state archives. Access to the on-campus archives is now open to members of the university community by appointment.
Hughes-Watkins said the team is trying to understand the Black experience at this university and how it has been shaped by recent events in contemporary society — such as by the fervent efforts by former university President Harry Byrd to secure funding for Black colleges so that the university could remain segregated. 
According to an article published in The Diamondback on Oct. 6, 1950, Byrd, the school's president from 1935-1954, had decided it was "inadvisable to have Negroes at College Park" at the time, despite pushes from the government and other actors.
"He supported segregation for so long, even when it wasn't 'trendy,'" Hughes-Watkins said. "He continued to push those policies … It had a lasting impact on our institution that cannot be forgotten."
Last year, Hughes-Watkins completed an oral history project covering Elaine Coates, the first African American woman to study at the university. After the project was released, Hughes-Watkins received comments from Black students currently studying at this university, who told her that their experiences paralleled Coates'.
Hughes-Watkins said that students who experience unjust actions can feel isolated, but hearing the experiences of others can be vital for their comfort in knowing that they are not alone. 
Hearing that students experienced these feelings was insightful for Bonner.
"[Going forward, it will be] important to us to be sensitive and thoughtful to how Black students will respond to this kind of work and what it will mean to Black people connected with this campus to learn in concrete ways some aspects of the unjust history of the university," Bonner said.
Other institutions in the USS have provided their administrations with reports after their project. These reports usually include recommendations for improving diversity in the student and faculty population and scholarships for Black or African American students. The 1856 Project will do the same.
But Hughes-Watkins said that even when the project concludes, its work and impacts will be long-lasting. 
In short, the program's resolution will mark "the end of the beginning," Bonner said.