First, it's a burst of speed. Ten yards of sheer force and balance. Those crucial strides to get the jump on the opposition. Then it's the next 40, running down an opponent, chasing a loose ball. 
It's that deadly speed in a defensive position that took Maryland soccer left back Isaac Ngobu from a solid club player to a legitimate Division I talent. And it was that deadly speed that his Terp teammate Malcolm Johnston first experienced at a club tournament, several months before either of them arrived in College Park. 
It was Dec. 28, 2018, and Ngobu's Baltimore Celtic faced Johnston's Vaughan SC in the knockout stages of a major club tournament. Johnston's team was trailing, 1-0. He found a yard, pushing the ball forward to have a shot at goal. He could've sworn it was going in — until Ngobu appeared in front of him in a flash, deflecting the ball and icing the game for his team.
Ngobu has been using his speed to make plays like that since the earliest days of his soccer career. Born in Baltimore County to Kenyan parents, he spent his childhood with the ball at his feet, working his way up through local club systems — and finding solace and comfort in the beautiful game.
Standing out was part of Ngobu's childhood. He was routinely the quickest dribbler and most technically gifted player on the field. And, often, he was one of the only Black players. But while soccer has often been a part of his life that's transcended differences, the contrasting racial makeups of his teams have led him to consider bigger issues about his identity in a largely white club soccer scene.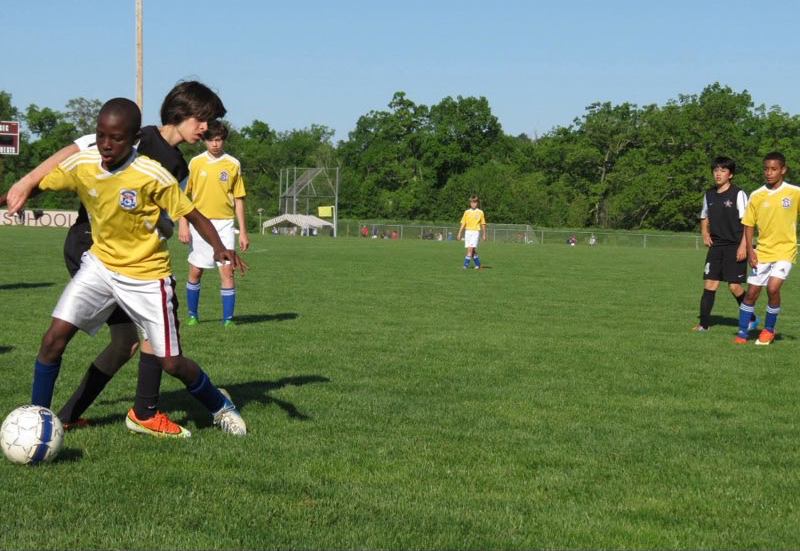 Ngobu spent the first years of his soccer career in recreational leagues, fine-tuning his game. His father, a Kenyan immigrant and avid Arsenal fan, encouraged his then-5-year-old son to get involved with a local league. 
"Soccer's big in Africa, so the second he came here he was into soccer," Ngobu said. "So I started playing." 
And he started to fall in love with the sport. He consumed it relentlessly, watching Premier League matches whenever he could. And on July 25, 2009, he went to his first soccer game. 
Chelsea squared off against Italian giant AC Milan in a friendly at M&T Bank Stadium in front of 70,000 fans. In the 7th minute, Chelsea forward Didier Drogba received a pass 35 yards from the goal. Unmarked, the Ivorian touched the ball in front of his stronger right foot and fired a shot into the top left corner, far out of reach of Milan's goalie.
Ngobu, yet to celebrate his tenth birthday, was in awe.
"It was so tough, because it was so expected," Ngobu said. "But when he actually did it, it was like, 'Wow.'"
That improbable strike brought the game to life for Ngobu. He moved on from the recreational league, playing for various club teams around Baltimore County. And as he improved and matured, so did his options for competitive soccer.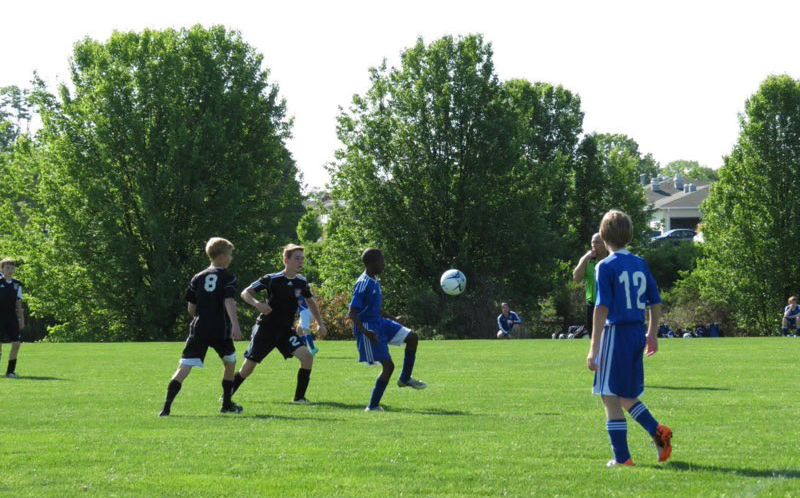 He ended up at Baltimore Celtic SC, one of the most prestigious club soccer setups in the nation. Celtic had staff from all corners of the U.S., a well-established winning pedigree and, notably, more than one Black player. And Ngobu took notice. 
"It was the first time I really had to think … why am I just naturally happier here?" he said.
Because, throughout his formative years, Ngobu found the pitch to be an environment of safety and comfort — one defined by the shared goal of improving and enjoying the game. 
"We would just play. I would never really feel uncomfortable and nobody would say dumb stuff," Ngobu said. "We were young."
When he got to Celtic, though, he felt the difference. It was in that setting — one he described as naturally more comfortable — that he took the next steps toward Division I play.
[Maryland athletes turn to basic equipment to stay in shape during quarantine]
His talent on the pitch and his work effort were clear from the get-go. But something was missing; while he was finding success on the wing, setting up teammates and racking up goals, his potential hadn't been fully realized. 
Celtic coach Brandon Quaranta had an idea, though. Ngobu's pace was such that he could make late runs and add an extra option on the wing on overlaps — giving Celtic a man advantage and isolating opponents. So he suggested a shift further down the pitch, moving Ngobu from left wing to left back. 
"Kids who have played most of their career up and around the goal … some of them will fight you on it," Quaranta said. "Isaac's concerns were not about changing position or how that affected him. They were simply that he had a bit of doubt whether he could do the job." 
That move unlocked Ngobu's potential as a Division I talent. Working on the left side of the pitch with soon-to-be Maryland teammate Justin Harris, the Celtic squad became an offensive force. Harris, an equally skilled dribbler, drew defenders with his quick feet, while Ngobu joined the attack, creating overloads and providing goalscoring opportunities.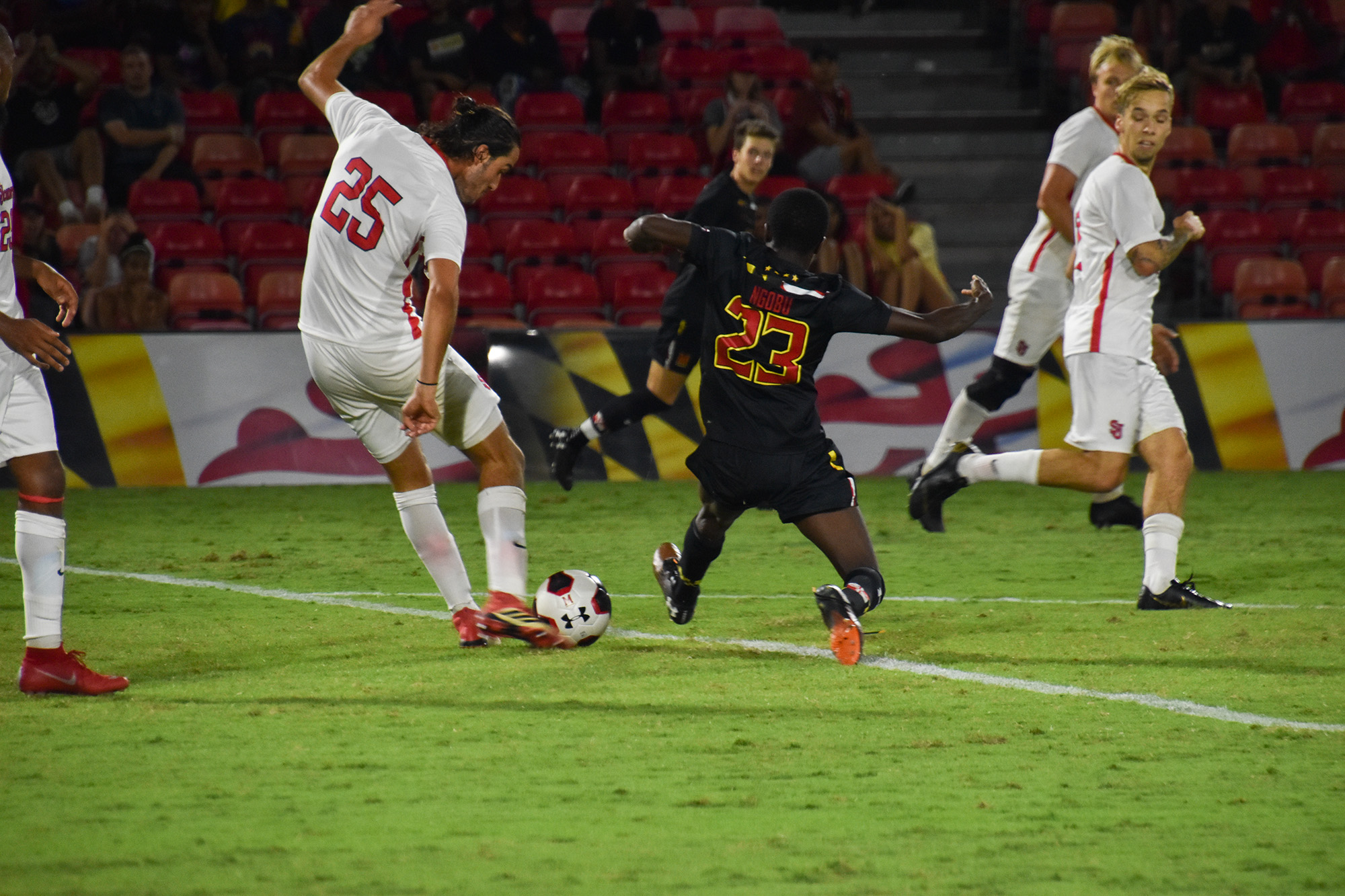 His defensive skills materialized as well. Playing bigger than his 5-foot-7 frame, Ngobu's ability to tackle and fight for 50-50 balls, aided by his deceptive pace, made him a threat to recover as quickly on defense as he burst forward in attack. It was that player, a hybrid of speed and aggressiveness, that Johnston faced in Orlando back in 2018 and teamed up with in College Park.
The two players developed a close bond at Maryland. Part of a versatile and creative class, they have had opportunities to make an impact on the pitch despite Maryland's depth at their respective positions. And they've regularly trained together, united in their goal to get some minutes under Ludwig Field's lights.
[Season in review: Injuries doomed Maryland men's soccer's pursuit of another NCAA title]
"I've worked on him with his weaknesses, and he's worked on me with my weaknesses, and we've been very beneficial," Johnston said. 
While Celtic brought crucial changes to Ngobu's game, it also brought changes to his mindset. He started pondering why playing on a more diverse squad made him more at ease, he remembers. 
"At the end of the day, naturally, in the back of my brain I'm gonna have a subconscious about like, 'Is this person slightly racist?'" he said. "I can't help it. It's just the way it is today."
It's an awareness he's brought to College Park. 
Maryland soccer likes to define its culture rather simply: excellence. It's a motto coach Sasho Cirovski and his staff have preached to the players, creating close-knit teams that have often reached the highest summit in college soccer. 
It's a culture Ngobu — one of three Black players on the squad — noticed as soon as he arrived. 
"It feels beyond comfortable there, and I can't thank nobody but the coaching staff," Ngobu said.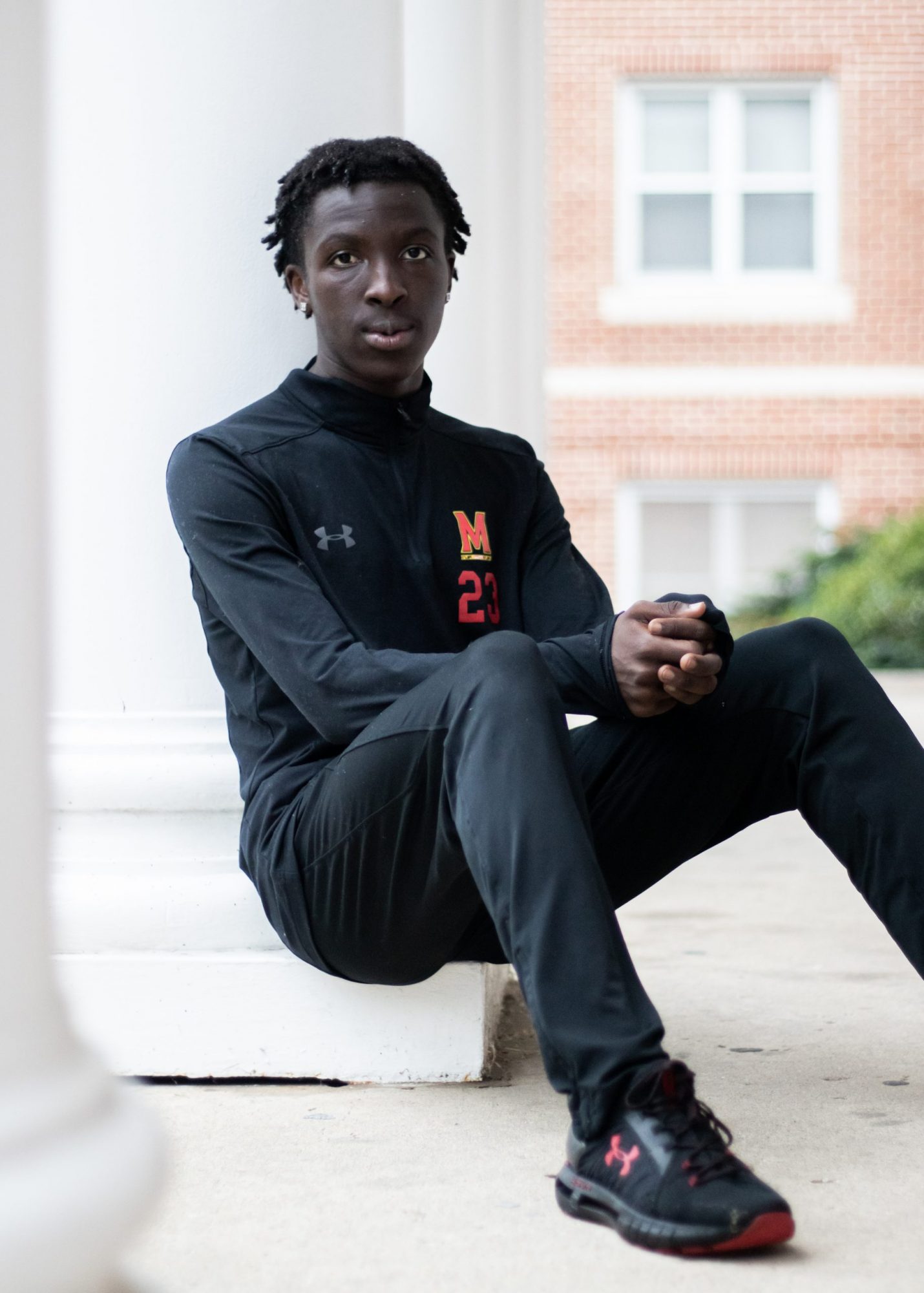 The killings of George Floyd and Breonna Taylor, among others, brought the Black Lives Matter movement back to the forefront of the national conversation this summer — particularly in the world of sports. Ngobu said he feels those sentiments from professional athletes are vital. 
"The players are now more comfortable to speak out about the racism that goes on within their lives," he said.
Ngobu has started speaking out, too. He regularly posts on his social media channels, sharing content that promotes awareness regarding Black issues. He has attended protests. And he's been talking to his teammates about these difficult topics, with Maryland's culture facilitating open dialogues in the locker room. 
"We're consistently, constantly talking about it. We're doing as much as we can through the coaches and with our teammates in the locker room," Johnston said. 
Ngobu is still well aware of the progress that needs to be made. Recent events in professional sports — protests in soccer, a brief strike across multiple leagues, postponements and cancellations — have shown him that the sports world is getting louder as a catalyst for change.
"I feel like since everything has happened in America, Premier League, Bundesliga, all the different leagues and even the MLS now," he said. "They've all knelt before the games, [worn] the T-shirts."
The COVID-19 pandemic has made it hard to nail down exactly when the Maryland soccer season will start, so although the squad has discussed staging a protest or gesture during the season, no concrete plan has been made, he said. 
In the meantime, Ngobu is continuing to talk, listen and be active where he can. And as he continues to reflect on his childhood experience, juxtaposing it with the current political and racial climate in America, one sentiment comes to mind. 
"At the end of the day we were just there to play soccer," Ngobu said. "And soccer is a beautiful game."